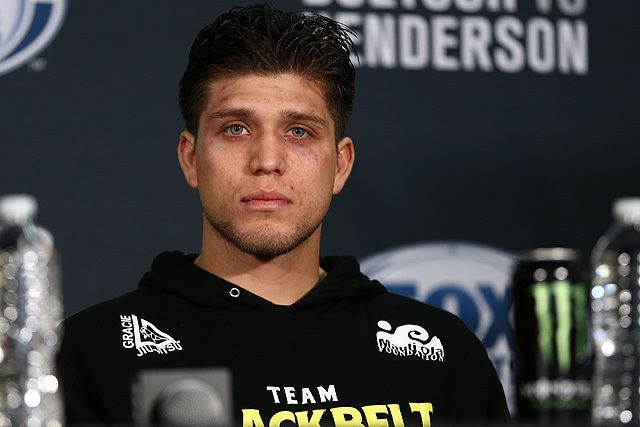 Born in Los Angeles, of Mexican descent and grew up in section 8 housing project of San Pedro California. Brian Ortega is a Brazilian Jiu Jitsu practitioner who trains at the Gracie Jiu-Jitsu Academy under Rorion Gracie, and his sons Ryron, Rener, and Ralek Gracie in Torrance, California.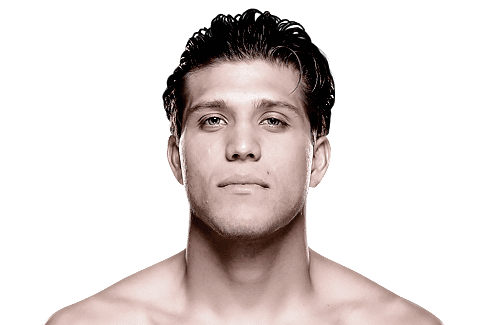 When Ortega was 17, he met boxing coach James Luhrsen and took him in and train him on striking skills. Ortega began his career competing for regional promotions exclusively in Southern California. He won his first pro-MMA championship against Carlos Garces in a five round bout via unanimous decision, becoming the Respect In The Cage featherweight champion.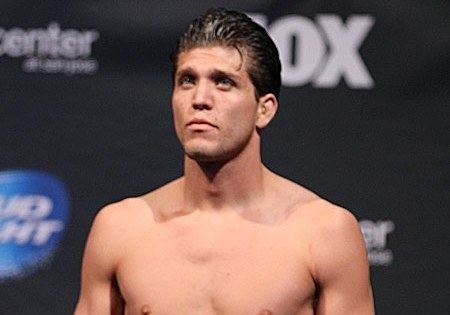 Ortega went on to compile an undefeated record of 8-0 before signing with the UFC in April 2014. He credited his success to support and love from James Luhrsen and Rener Gracie.
Ortega was expected to make his promotional debut against Diego Brandao on May 31, 2014 at The Ultimate Fighter Brazil 3 Finale. However, Brandao pulled out of the bout in the days leading up to the event citing an injury. Due to the late nature of the change, officials did not try to find a replacement and Ortega was pulled from the card as well.
Ortega eventually made his debut on July 26, 2014 at UFC on Fox 12 against Mike De La Torre. Originally, a first round submission (rear-naked choke) win for Ortega, the result was changed to "No Contest" after Ortega tested positive for drostanolone during a post fight screening. Subsequently, Ortega was fined $2,500 and suspended for nine months.
Ortega faced Thiago Tavares on June 6, 2015 at UFC Fight Night 68. He won the back-and-forth fight via TKO in the third round. Both participants were awarded Fight of the Night honors.
Ortega faced Diego Brandão who is a Second Degree Black belt in Brazilian Jiu-Jitsu on January 2, 2016 at UFC 195. After being down against Diego's striking for the first two rounds, Ortega rallied and won via triangle choke in the third round.
At UFC 199 on June 4, 2016 Ortega defeated Clay Guida by KO in the third round. After winning the first round, Guida won the second round and looked to have the third won until Ortega rallied and won via a flying knee near the end of the round.
Ortega was expected to face Hacran Dias on October 1, 2016 at UFC Fight Night 96. However, Ortega pulled out of the fight in early September and was replaced by Andre Fili.
Ortega next faced Renato Moicano on July 29, 2017 at UFC 214. He won the back and forth fight via submission in the third round with a guillotine choke, while both fighters were awarded Fight of the Night bonus.
Ultimate Fighting Championship
Fight of the Night (Two times) vs. Thiago Tavares and Renato Moicano
MMAJunkie.com
2015 June Fight of the Month vs. Thiago Tavares RFA Featherweight Champion