Covid-19
1969–present




Multi-instrumentalist




Brian McNeill





Official website




Folk rock





6 April 1950 (age 65) Falkirk, Scotland (

1950-04-06

)


Musician, singer, songwriter, record producer




Violin, guitar, viola, mandolin, concertina, hurdy-gurdy




No Gods, Stage By Stage




Battlefield Band (1969 – 1990)




Iain MacKintosh, Alan Reid, Alison Kinnaird, Jamie McMenemy, John McCusker




The Battlefield Band,



Brian McNeill (born 6 April 1950, Falkirk, Scotland) is a Scottish folk multi-instrumentalist, songwriter, record producer and musical director. He was a founding member of Battlefield Band which combined traditional Celtic melodies and new material.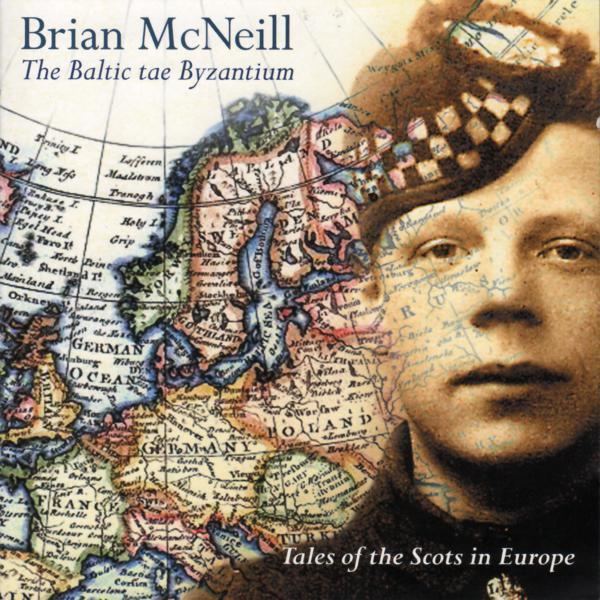 McNeill learnt music on the violin before taking up electric guitar. McNeill now sings and plays a range of instruments including guitar, fiddle, viola, mandolin, concertina, and hurdy-gurdy. He played fiddle with Battlefield Band from its formation in 1969 until 1990.
In the 1990s he toured extensively with the Scottish ensemble Clan Alba and did joint tours with guitarist Tony McManus and with Iain MacKintosh. More recently he has collaborated and toured with fellow member of Clan Alba, Dick Gaughan.
As a novelist he has published two books, The Busker and To Answer the Peacock. He has also produced an acclaimed audio-visual show about Scottish emigration to America, The Back o' the North Wind.
Apart from his visible contributions, McNeill is influential in Scotland and abroad as a producer. He has many production credits in the UK and North America including "Emigrant and Exile" for Eric Bogle with John Munro and two CDs for fiddler John Taylor. He is also a prolific songwriter.
McNeill's highly accomplished songs often feature lyrics based on Scottish historical themes, and he continually has celebrated the culture of his fellow Scots, including those who have emigrated to North America. His album ''The Back o' the North Wind'' features songs about industrialist Andrew Carnegie and the man who initiated the conservation movement in the United States, John Muir.
In recent years Brian McNeill has hosted the Saturday Session at the Cambridge Folk Festival, pulling together many interesting ad hoc groupings from bands playing the festival that year. In doing so he has established a festival record for the most consecutive appearances in the program by an artist. Abroad, he is a fixture at Tønder Festival and the Texas Scottish Festival.
2008 saw Brian McNeill receive the first ever Fatea Magazine Lifetime Achievement Award, recognising, not only, Brian's work as a musician, arranger and producer, but also his work in education passing on his passion for music to rising stars of the next generation.
The Busker, Macdonald, 1989, ISBN 0-356-17943-5
To Answer The Peacock, Black Ace Books, 1999, ISBN 1-872988-32-6
1976 [#01] Farewell to Nova Scotia debut studio album (first released on Escalibur label as Scottish Folk)
1977 [#02] Battlefield Band studio album #02 (first released on Topic label)
1978 [#03] Wae's me for Prince Charlie studio album #03 (first released on Escalibur label)
1978 [#04] At the Front studio album #04 (first released on Topic label)
1979 [#05] Stand Easy studio album #05 (first released on Topic label ; reissued as Stand Easy/Preview in 1980)
1980 [#06] Home Is Where the Van Is studio album #06
1982 [#07] The Story So Far 1977-1980 compilation album #1 of the 3 first studios albums released on Topic label
1982 [#08] There's a Buzz studio album #07
1984 [#09] Anthem for the Common Man studio album #08
1986 [#10] Music in Trust Vol 1 Soundtrack album #01
1986 [#11] On the Rise studio album #09
1987 [#12] After Hours: Forward to Scotland's Past compilation album #2 of the five last previous albums
1987 [#13] Celtic Hotel studio album #10
1988 [#14] Music in Trust Vol 2 Soundtrack album #02
1989 [#15] Home Ground - Live From Scotland live album #1 (recorded live in Aberdeen, Scotland during the group's Scottish tour in Spring 1989)
1998 [#00] Live Celtic Folk Music (live recording of a concert at the 1980 Winterfolkfestival, held in Dordrecht, Netherlands; released only on a foreign label)
1978 Monksgate
1985 Unstrung Hero
1985 The Busker and the Devil's Only daughter
1991 The Back O' The North Wind
1994 Horses for Courses (with Tom McDonagh)
1995 No Gods
1995 Stage By Stage (with Iain MacKintosh)
1999 To Answer the Peacock
2000 Live and Kicking (with Iain MacKintosh; includes "The King of Rome")
2009 The Baltic tae Byzantium
2010 The Crew o' the Copenhagen (with Drones & Bellows)
2015 The Falkirk Music Pot (featured as "Brian McNeill & Friends celebrate his home town's music") (22-track double album)
Brian McNeill Wikipedia