Covid-19
Trinidad




15,000




2008 but not competed






Government of Trinidad and Tobago




Trinidad and Tobago national cricket team




Politics of Trinidad and Tobago




Trinidad and Tobago national cricket team




Government Campus Plaza, Queen's Park Oval, Manny Ramjohn Stadium, Trelawny Stadium, Port of Spain Internatio
Brian Lara Stadium is a multi-purpose stadium in Tarouba, Trinidad and Tobago that is currently under construction. When completed, it will be used mostly for cricket matches and was supposed to host matches during the 2007 Cricket World Cup, however ongoing delays in construction have forced its exclusion. It will hold 15,000 people. It is named for Brian Lara, who until 17 October 2008 was the all-time leading run scorer in Test cricket, when he was surpassed by Sachin Tendulkar.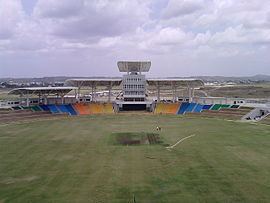 The Brian Lara Stadium is one of the most controversial stadia built in the Republic of Trinidad and Tobago under the state company UDeCOTT. The initial cost (2006) of the stadium was $500 million TT dollars however, with the cost overruns and the increase in prices of materials, this amount has increased significantly. The Chairman of UDECOTT, as of June 2008 placed the approximate completion date at July 2008, some 2 years after the initial estimated handover. As of 2015 it still remained unfinished.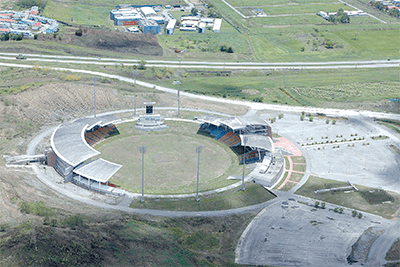 The Brian Lara Stadium is part of a large complex situated on 180 acres (0.73 km2) of farm lands in Tarouba, Trinidad with a cost of $850 million TT dollars. It was designed by Hellmuth, Obalat & Kassabum, a US architectural firm. The Brian Lara stadium and cricket academy was proposed to consist of:
An aquatic centre. It is nearly complete with mosst delays being minor and is expected to be opened soon when construction restarts.
Olympic-sized cycling velodrome.
Indoor gymnasium.
School for training of athletes.
A large car park, new roads and other infrastructural works.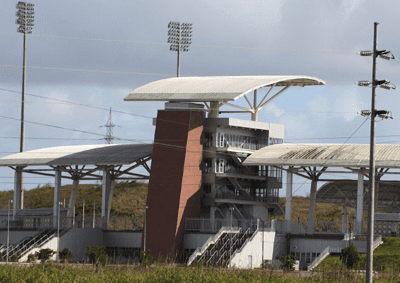 This stadium will serve as a training facility for cricket players. It will feature four indoor cricket training pitches with computerised biometric technology to measure an athlete's performance, including two full-length run-up pitches for fast-bowlers. Patrons at the stadium will have an unhindered view from every area of the facility, including the concessionaires area. It also has areas specifically designed for the print, radio and television media, respectively. The facility may also see the construction of a hotel in the future. It has been estimated to cost an additional 190 million dollars to complete.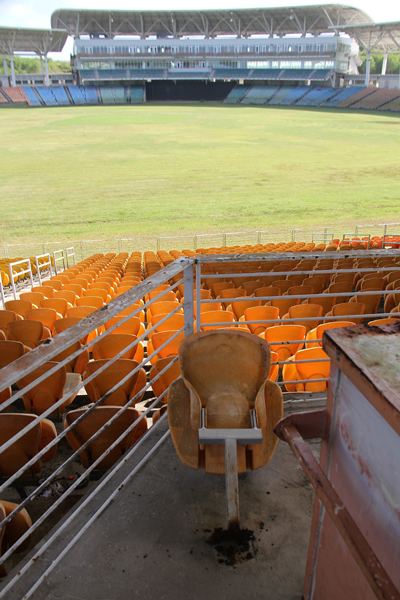 Brian Lara Stadium Wikipedia