Texas senator brian birdwell endorses ken paxton for attorney general
Brian D. Birdwell (born November 3, 1961) is an American politician. A Republican, he has represented District 22 in the Texas Senate since 2010. A retired lieutenant colonel in the United States Army, Birdwell is a decorated survivor of the terrorist attack on The Pentagon in Arlington, Virginia, on September 11, 2001.
Contents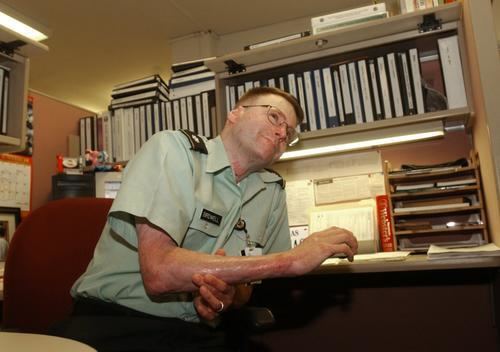 HOP1796 Lt Col Brian Birdwell Survivor of 9 11 Pentagon
Education and military service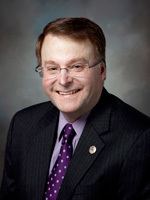 A Texas native, Birdwell is a 1984 graduate of the Army Reserve Officer Training Corps program at Lamar University in Beaumont, Texas, with a degree in criminal justice. In 1996, he procured a Master of Public Administration degree from the University of Missouri-Kansas City. Commissioned as a field artillery officer in 1984, his military duties began at Fort Sill, Oklahoma. He was stationed across the United States, South Korea, and Germany. In 1990, he was deployed to the preliminary military build-up known as Operation Desert Shield and then Operation Desert Storm, or the first Gulf War. He was part of the 2nd Armored Cavalry Regiment cited at the Battle of 73 Easting in Iraq when the 7th Corps struck the Republican Guard of Saddam Hussein. For his work in Iraq, he earned the Bronze Star. In 1998, he was sent to Central America to conduct humanitarian operations after Hurricane Mitch.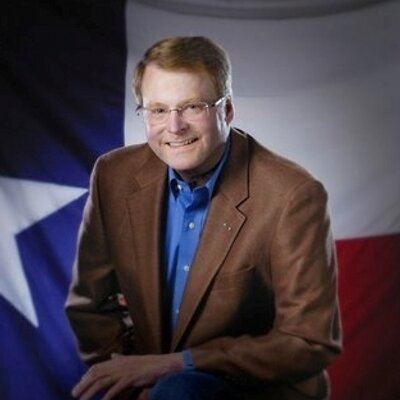 At the time of The Pentagon attack, Birdwell was a military aide to the Deputy Assistant Chief of Staff for Installation Management. When American Airlines Flight 77 crashed near his office, Birdwell was thrown from his second floor office to ground level. He sustained serious burns, many to the third degree, over 60 percent of his body. He was rescued by Rob Maness, then a United States Air Force officer who subsequently ran unsuccessfully in 2014 for the United States Senate from Louisiana, a position won instead by another Republican, Bill Cassidy. Maness did not know that it was Birdwell whom he had rescued until 2016, when the two met again while Maness was raising funds for a second U.S. Senate race in 2016 at the Republican National Convention in Cleveland, Ohio. On his second day in the hospital, Birdwell received a surprise visit from his commander-in-chief, George W. Bush, who stood patiently in salute as Birdwell could barely raise and lower his wounded arm. Birdwell underwent thirty-nine operations, long hospitalizations, and numerous skin grafts. He credits his physical and spiritual healing to grace through Jesus Christ. For his wounds at the Pentagon, Birdwell was awarded the Purple Heart. Upon retirement, Birdwell received the Legion of Merit.
Elections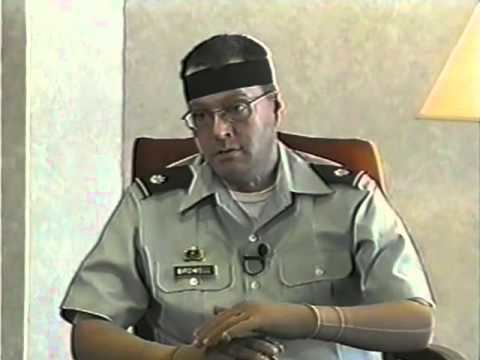 To win his Texas Senate position, Birdwell defeated former Republican state Senator David Sibley in a special election held on June 22, 2010. He replaced Kip Averitt of McGregor, who had succeeded Sibley in 2002. Averitt cited health problems when he resigned from office a week after having been renominated in the March 2 party primary. In the first round of balloting on May 8, Sibley led Birdwell but fell short of the majority required to win outright. Sibley, who had supported some Democrats in the past and tried to force Birdwell off the ballot, carried endorsements from former U.S. President and District 22 resident George W. Bush, Agriculture Commissioner Todd Staples of Palestine, and veteran U.S. Representative Joe Barton. Birdwell secured the support of activists from Phyllis Schlafly's Eagle Forum and the Tea Party movement, Texas Republican National Committeeman Bill Crocker, as well as several sheriffs and county commissioners across the largely conservative district. He was also endorsed by Scott O'Grady of Dallas County, a pilot shot down in Bosnia in 1996. Birdwell prevailed, 14,218 votes (57.9 percent) to Sibley's 10,339 ballots (42.1 percent).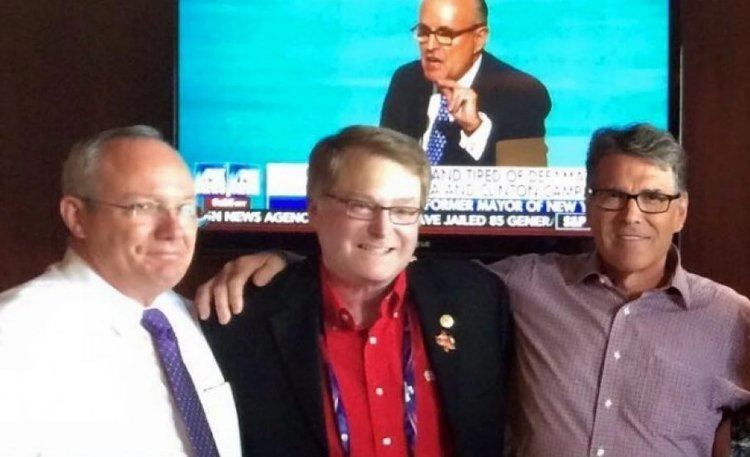 Birdwell ran unopposed in the general election on November 2, 2010, as the Democratic nominee had withdrawn from consideration in September. Texas Democratic leaders had, like David Sibley earlier, challenged Birdwell's eligibility to run. State law requires that one live in Texas five years before running for either governor or for either house of the state legislature. Birdwell voted in Virginia in 2006, but he had purchased property in Texas in 2005, intended to relocate to his native state, and was declared by the United States Fifth Circuit Court of Appeals to have hence met the residency rule.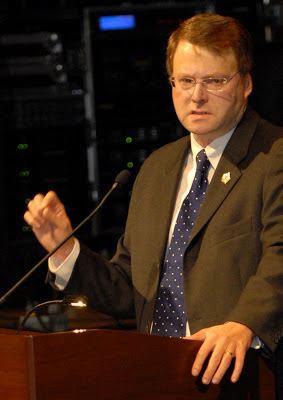 District 22 includes Bosque, Coryell, Ellis, Falls, Hill, Hood, Johnson, McLennan, Navarro, and Somervell counties. Texas Lieutenant Governor David Dewhurst, the ex officio president of the Texas Senate, named Birdwell to five committees: Higher Education (Vice-Chair), Veterans Affairs & Military Installations (Vice-Chair), Economic Development and Government Organization.
Legislation sponsored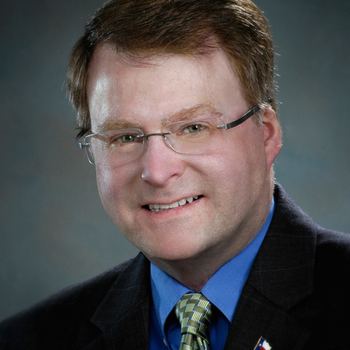 A lifelong Republican, Birdwell backs conservative causes across the board, including opposition to abortion and euthanasia, and the health care policies of U.S. President Barack Obama. Birdwell was a featured speaker at the June 2006 Republican State Convention in San Antonio. He keynoted the 2007 Texas State Presidential Straw Poll in Fort Worth. He was a delegate to the Republican State Convention in June 2008 in Houston. He is an immediate past vice president of the Hood County Republican Club.
In 2015, during the 84th Texas Legislature, Birdwell authored SB 1735, a measure which would have reduced veterans' state educational benefits. He rejected Texas Governor Greg Abbott's calls for Texas to fund those benefits for Texas veterans and their children. While proposing to cut benefits for Texas veterans and their children, Birdwell compared himself to soldiers in the Normandy invasion in France on D-Day. The Texas House of Representatives rejected all but one of Birdwell's recommendations to cut student education benefits to Texas veterans and their families. Birdwell argued that rising costs from legislation pushed decades earlier by state Senator Grady Hazlewood of Amarillo, which permits veterans to attend state institutions without tuition expenses, threatens the solvency of overall state educational funding.
In February 2017, Birdwell sponsored Senate Joint Resolution 2, which calls for a convention to propose amendments to the United States Constitution. The resolution "seeks amendments that place restraints on the federal budget and check power and enact term limits for U.S. officials." Senate Joint Resolution 2 was passed by both chambers of the Texas Legislature. In May 2017, Birdwell sponsored a bill outlining the duties and limits of Texas delegates should a convention of states occur. It was approved by the Texas House and sent to Texas Governor Greg Abbott.
In April 2017, the state Senate approved Birdwell's SB 522, which would permit county clerks throughout the state to recuse themselves from the issuance of same sex marriage licenses if the approval of such documents would violate the clerks' religious beliefs. The measure now goes to the state House of Representatives.
Ted Cruz presidential campaign
Birdwell was one of three co-chairs of the Veterans Coalition supporting Ted Cruz for the Republican nomination in the 2016 presidential campaign. He was joined in "Vets for Ted" by former U.S. Senator Bob Smith of New Hampshire and U.S. Representative Jim Bridenstine of Oklahoma. Bill Connor was national director of the coalition.
Personal life
Birdwell and his wife, Mel, were married in 1988. Their Face the Fire Ministries, a non-profit organization, supports critical burn survivors and wounded service personnel and their families. The couple has written Refined by Fire: A Family's Triumph of Love and Faith,, the story of their life-changing ordeal and have spoken on the topic as well. Birdwell is a national speaker for David Barton's WallBuilders organization. He has appeared on various network and cable news programs and has been profiled in the Washington Post, U.S. News and World Report, and the Los Angeles Times.
The Birdwells have a son, Matthew Birdwell, a student at Texas Tech University in Lubbock. They attend Lakeside Baptist Church in Granbury.
References
Brian Birdwell Wikipedia
(Text) CC BY-SA