Brewsters Millions is a 1985 comedy film starring Richard Pryor and John Candy based on the 1902 novel of the same name by George Barr McCutcheon. It is the seventh film based on the story, with a screenplay by Herschel Weingrod and Timothy Harris. It was directed by Walter Hill.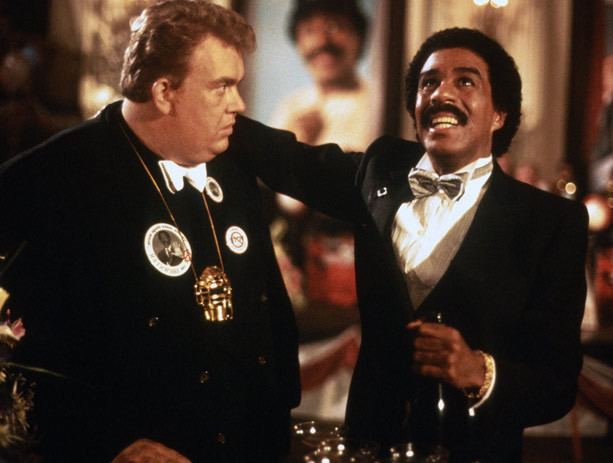 Monty Brewster is a Minor League Baseball pitcher with the Hackensack Bulls. He and his best friend, Spike Nolan, the catcher for the Bulls, are arrested after a post-game bar fight and cannot afford bail. A stranger offers bail, if they will come to New York City with him. At the Manhattan law office of Granville & Baxter, Brewster is told that his recently deceased great-uncle Rupert Horn, whom he has never met, has left him his entire fortune but with several conditions. A video taken of Horn before his death lays out the special conditions, with one goal in mind; Horn wants Brewster to develop an aversion to spending money so as not to squander his fortune (Horn uses the example of his father catching him with a cigar and forcing him to smoke a whole box of cigars to kill any interest in smoking).
Brewster is challenged to either take $1 million upfront, or spend $30 million within 30 days to inherit $300 million. If he chooses the former, the law firm becomes the executor of the estate and divides the money among charities (after taking a sizable fee). In the latter case, after 30 days, he may not own any assets that are not already his, and he must get value for the services of anyone he hires; he also cannot buy anything with the intent to destroy it. He may donate only 5% to charity and lose 5% by gambling. And, with the exception of the lawyers who witness the reading of the will, Brewster is not allowed to tell anyone, even Spike, about the arrangement. Brewster decides to take the $30 million challenge. Angela Drake, a paralegal from the law firm must accompany him to keep tabs on all spending.
Brewster, who has no concept of money (never having earned more than $11,000 a year), rents an expensive hotel suite, hires personal staff on exorbitant salaries, and places bad bets. But Spike invests his money wisely, earning Brewster money. Brewster, realizing he is "right back where he started", gets the idea to join the race for Mayor of New York and throws most of his money at a protest campaign urging a vote for "None of the Above".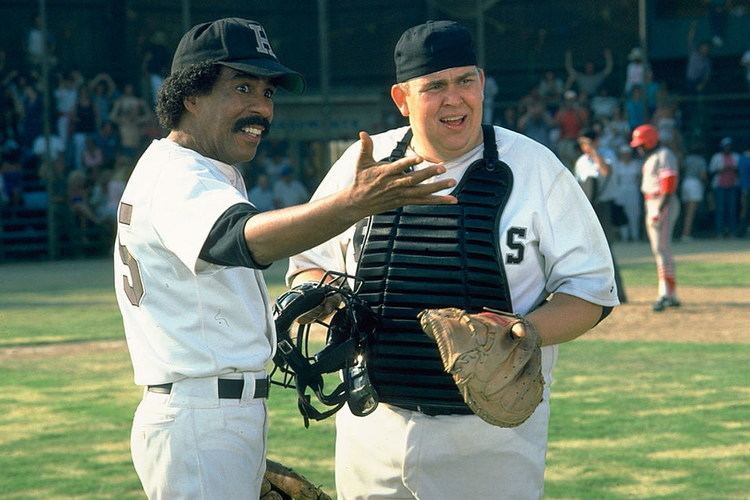 The two major candidates threaten to sue Brewster for his confrontational rhetoric, but they settle out of court for several million dollars. Next, Brewster sends a postcard to the law firm using a rare, misprinted stamp—nullifying its value without actually destroying it. Brewster then hires the New York Yankees for a three-inning exhibition against his Hackensack team, with himself as the pitcher. He is forced to end his protest campaign when he learns that he is leading in the polls as a write-in candidate and should he win, the job would carry a $60,000 annual salary, which is an asset by the terms of the will. Blowing his last $38,000 on a party after the game, Brewster becomes fed up with money and is heartbroken that Spike, Angela, and others around him do not understand his actions.
On the 30th day, he finds that the sycophantic treatment he received from his entourage is gone. Abandoned by all of his friends, including Spike, Brewster makes his way to the law office. Having withdrawn from the election, he learns from a TV news report that the city indeed voted "None of the Above", forcing another election with none of the candidates running for office again.
Through all of this, Warren Cox, a junior lawyer from the law firm and Angelas fiancee, has been bribed by the firms two senior partners to ensure Brewster fails to spend the entire $30 million. Moments before time expires, Angela meets Warren outside the law office, who lets slip about the will and its conditions; Angela, enraged, pushes Warren into the office. Warren hands Brewster some money previously thought to have been spent and informs him he is not broke. Brewster punches Warren, who threatens to sue. Realizing he will need a lawyer, he pays Angela the $20,000 as a retainer. At the very last second, Brewster has complied with the conditions and inherits the $300 million. The executor of the will then informs the law firm that they will be investigated (and possibly disbarred) for their actions, and Angela joins Brewster as they leave, victorious and rich.
Richard Pryor as Montgomery "Monty" Brewster
John Candy as Spike Nolan
Lonette McKee as Angela Drake
Stephen Collins as Warren Cox
David White as George Granville
Jerry Orbach as Charlie Pegler
Pat Hingle as Edward Roundfield
Brad Garrett as Sid Chuckle
David Wohl as Eugene Provost
Tovah Feldshuh as Marilyn
Hume Cronyn as Uncle Rupert Horn
Joe Grifasi as J.B. Donaldo
Peter Jason as Chuck Fleming
Rick Moranis as Morty King
Lin Shaye as Journalist at rally
Yakov Smirnoff as Cab driver
Grand L. Bush as Rudy
Conrad Janis as Businessman in car
Rosetta LeNoire as Judge R. Woods
Joseph Leon as Stamp store proprietor
Robert Ellenstein as Mr. Carter
Reni Santoni as Vin Rapelito
Alan Autry as Biff Brown
R. D. Call as Courtroom guard
Kip Waldo as Heckler at rally
Shaka Cumbuka as Heckler at rally
Brad Sanders as Luther
Bill McConnell as Plaza bartender
Margot Rose as Torchys waitress
The movie was the first film greenlit by the Frank Price regime at Universal. Director Walter Hill was not known for his comedies but he ended up getting the job based on the success of his direction of Eddie Murphy in 48 Hours.
The Hackensack Bulls baseball park was a set from the TV series Bay City Blues, formerly located at the LADWP Valley Generating Station in Sun Valley, California.
The "Hackensack Bull" mascot costume used for the movie with Richord Pryor and John Candy was made by Carol Flemming Mascot Costumes. The studio ordered it at the last minute and it was delivered within one week.
Princess Anne visited the set during filming as part of her US tour.
Walter Hill says later he purposefully made the film "to improve his bank account and success quotient".
The movie received mixed reviews. The staff review in Variety said bluntly: "Its hard to believe a comedy starring Richard Pryor and John Candy is no funnier than this". Janet Maslin, in her review for The New York Times, called the film "a screwball comedy minus the screws" which "does nothing to accommodate Mr. Pryors singular comic talents". Director Walter Hill, she said, did not understand "the advantages of screwball timing". and the films slow pace and lack of style gives it "a fatuous artificiality". She went on to praise the films supporting cast, including John Candy, but said that the "flat" screenplay forces Candy to repeat himself.
Walter Hill later called the movie "an aberration in the career line" being his only flat out comedy. He added that "whatever [the films] deficiencies, I think the wistful quality was there. I was happy about that. The picture did well and made money."