Born

January 9, 1998 (Age 22), Huntington Beach, CA

Body size

44-32-38 inches

Net Worth

$6.5 Million USD (as of 2020)
Brent Rivera is a 22-year-old American YouTuber, social media personality, and actor. He is a go-to social media star for youngsters, who keeps entertaining his fans with pranks, challenges, interviews, and story-telling videos. He has been making entertaining videos for a decade now and has earned a huge fan following. As of 2020 he has gained over 14 million followers on his Youtube channel that goes by the name - MrBrent98.
Contents
Brent Rivera Answers the Web's Most Searched Questions
Brent also boasts 20 million followers on his Instagram account. He kicked off his journey of social media stardom by posting videos on the original video sharing application "Vine". Earlier, he started it off as a hobby but made it his career after gradually earning a huge fan base. His popularity gained momentum slowly and he went on to earn millions of followers across all social media platforms including TikTok, Youtube, among others.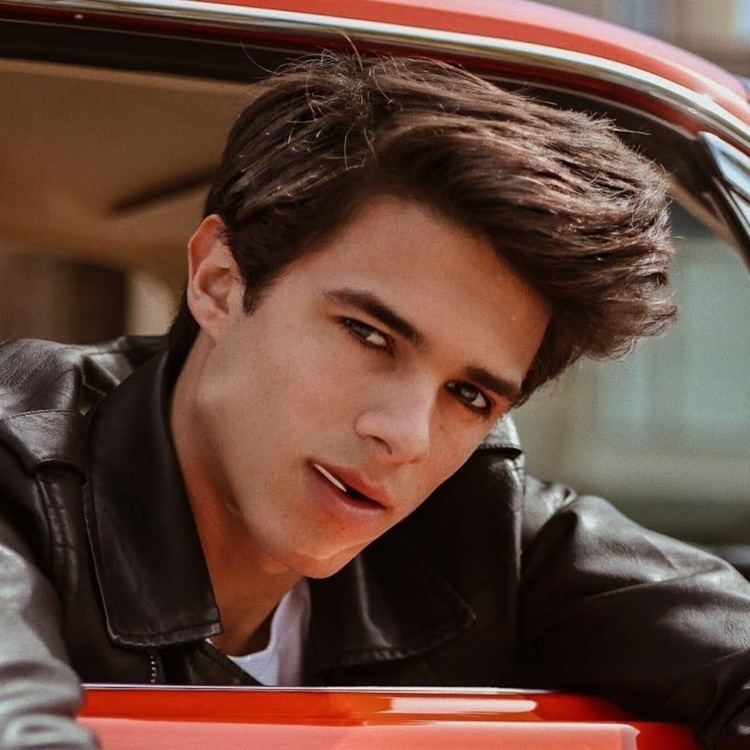 He played the roles of Alexander in "Alexander IR" and Issac Salcedo in the web and TV series "Light as a Feather" (2018–2019). Brent is also the co-founder and
CEO
of Amp Studios, which is a talent incubator and content company. Apart from all his achievements at a very young age, Brent Rivera is also popular among youngsters for his stunning looks.
Brent Rivera and Friends Q&A at VidCon!
Facts
1. Brent Rivera starred alongside his sister Lexi in "Brobot".
2. Brent has frequently collaborated with Ben Azelart, Alan Stokes, Alex Stokes, and Lexi Hensler for Youtube videos.
3. Brent Rivera earns around $163.8K – $2.6M every year with his youtube videos.
4. The
net worth
of Brent Rivera is approx $4 million as of September 2020.
Early Life & Personal Life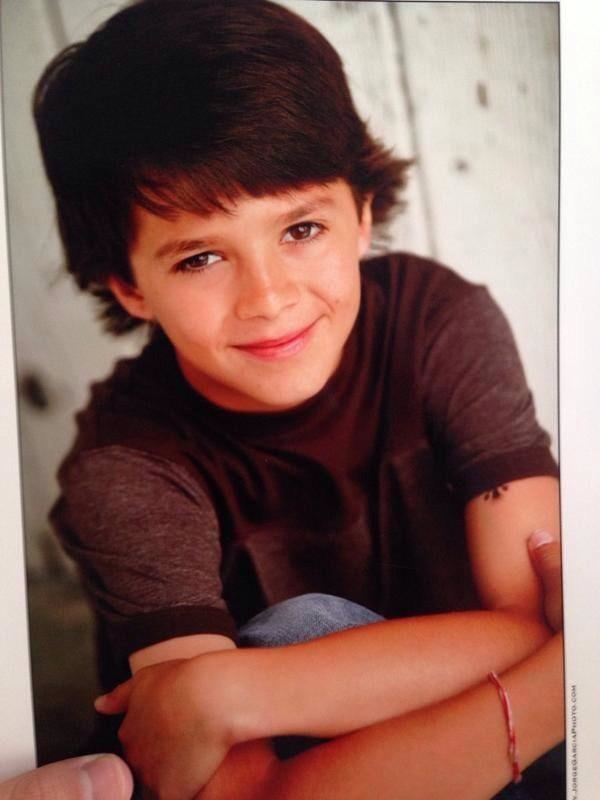 Brent Rivera was born on January 9, 1998, in Huntington Beach, California. He grew up alongside his three siblings, two brothers Brice and Blake, and a sister Lexi. He is an American national and belongs to the Caucasian ethnicity. Rivera's zodiac sign is Capricorn.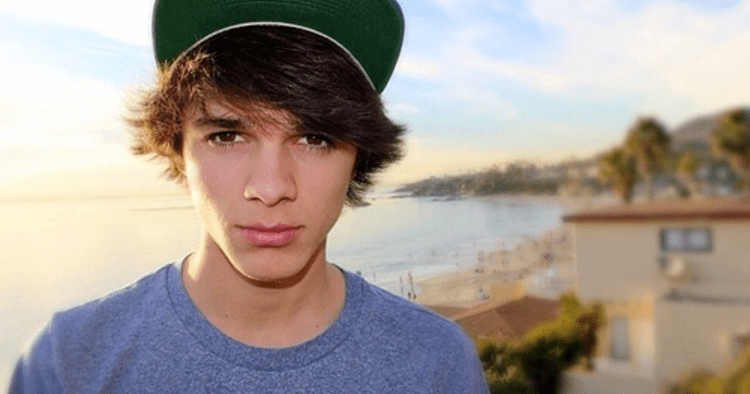 Since childhood, Rivera always dreamed of being an entertainer, accordingly, he started acting as a child artist when he was 10 years old. Brent attended Huntington Beach High School in California.
Family Details
Parents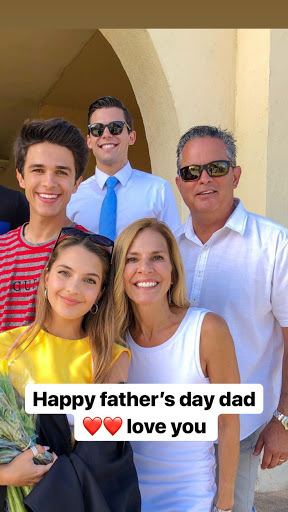 Brent Rivera's parents are Laura and John Rivera. Not much is known about his parents, however, they have been very supportive to Brent. They have supported Brent to pursue his dream to be an actor from a young age.
Siblings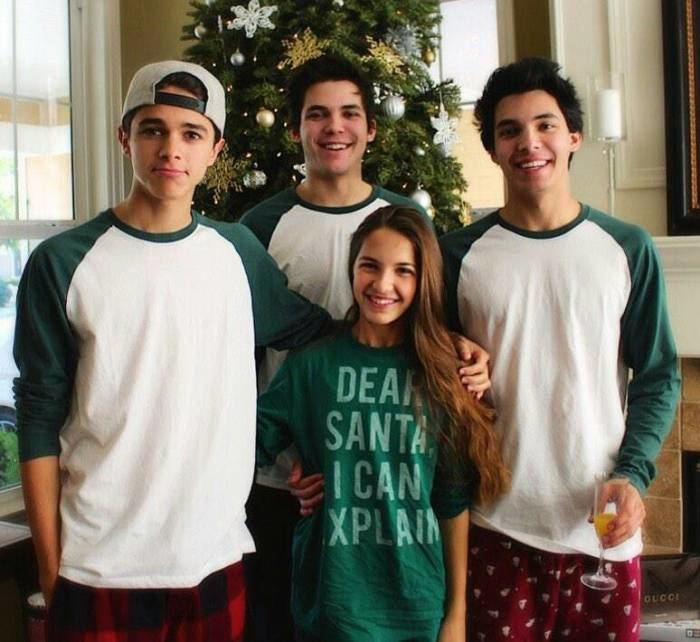 Brent has three siblings two brothers - Brice and Blake and a sister Lexi Rivera. Brice Riveral is Brent's elder brother, who gained popularity after his brother. He also made videos on Vine. He featured with his brother on a popular vine video titled "When you drop a Christmas ornament." Blake, Brent's other brother is a hockey player.
He played hockey for the Long Beach State University in 2014. He earned Player of the Month honors at his school as a
freshman
. He participated in a national championship with his Jr. Ducks hockey team.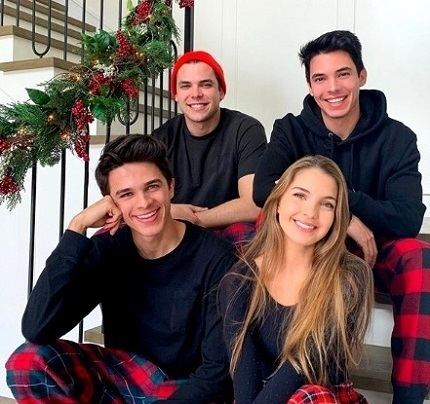 Brent's sister Lexi Rivera is also a full-time social media influencer. She keeps collaborating with her brother for various Youtube videos time and again. She boasts 4.81 million subscribers on her Alexa Rivera YouTube channel and 7.2 million followers on Instagram as of 2020. One of the most popular Youtube videos of Lexi is called "I'm PREGNANT!?" in September 2019. It was a fake pregnancy video that went on to earn over 26 million views on Youtube as of 2020 without featuring her social media star brother Brent.

Girlfriends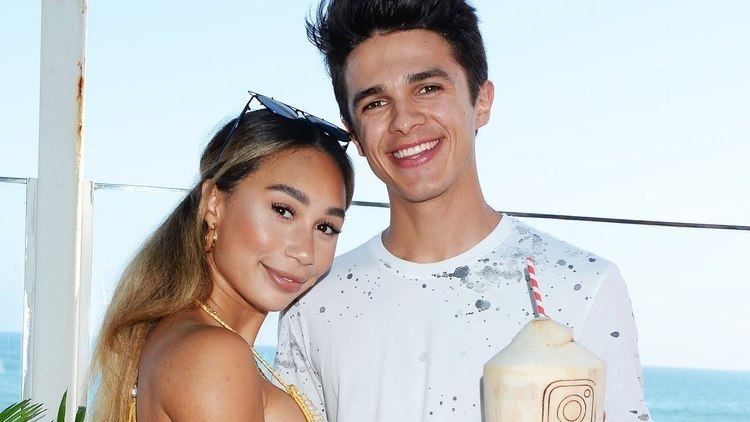 On 17th December 2015, Brent Rivera posted a tweet saying that he needs a sweetheart, who might watch Netflix and eat an entire pizza with him. Seemingly, he was single and looking for a girlfriend. Later, in August 2016, Brent shared a photo with Youtube Eva Gutowski, planting a kiss on her cheek. Fans speculated that Brent has finally found his love of life.
Eva is a successful Youtuber herself. She has a YouTube channel known as MyLifeAsEva with over 11.3 million subscribers as of 2020.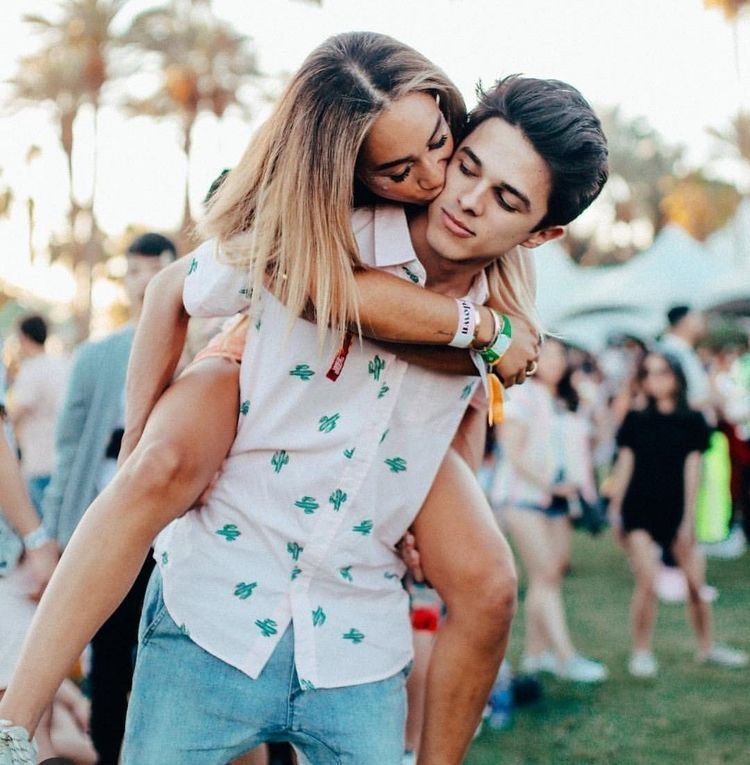 Eva appeared in a number of videos with Brent, people assumed the two are dating. But Brent and Eva came up with a couple of videos to clear the air around their relationship. The two videos were titled "Exposing Our Relationship" and "Exposing Our Relationship 2."
In the first video, Brent and Eva shared that they both had an attraction for each other when they first met. But their first kiss never happened and Eva, in fact, went on to date another guy. But Eva again broke up with the unknown guy.
In the second video, Eva and Brent did admit that they dated for a while but eventually decided to remain friends. They cleared in the video that "Right now, we are not dating, but we are more than friends. Best friends."
Fans still were not convinced that the two were friends only, thanks to their extra-ordinary chemistry. Brent and Eva have not posted any pictures or videos together for a long time now, and now fans are speculating that the two have finally broken up!
Brent also dated a California based model named Morgan Justus.
Career
Brent Rivera started acting in several television commercials at the age of 11. Brent joined Vine, an original video sharing platform in 2013. He was in high school back then and started comedy videos on the platform. He gradually became popular and garnered 2 million followers within a year of his Vine debut. Within three years, Brent became one of the most popular Vine stars in the country with 10 million followers in 2016.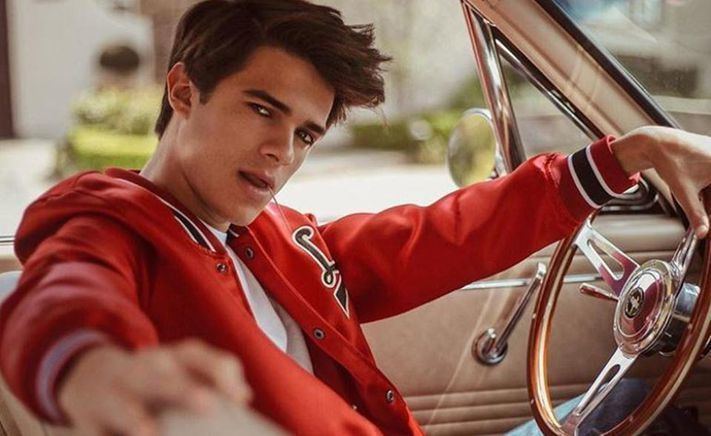 Vine, however, called it quits in 2016. Brent did not lose hope and decided to use his popularity to build a base on other social media platforms. Accordingly, he revamped his Youtube channel, MrBrent98 that he had made back in 2009. He was, however, not much active on the platform all these years but brought it back to life in 2016. He went on to make videos that gained huge popularity. Some of his most popular videos include "If we/you talked how we texted," series that has received over 26 million views as of 2020. His video "NEVER HAVE I EVER w/ Little Sister and Cousin!" alone boasts 44 million views as of 2020. All his videos have been watched over 2.5 billion times on Youtube as of 2020.
After establishing himself successfully on Youtube, Brent also joined TikTok when the app became popular among youngsters. He earned 33 million followers on TikTok as of 2020.
Brent's achievements are not just limited to social media platforms. He toured the U.S. and performed in several major cities, to name some - San Diego, Boston, and Philadelphia, among others in 2014. The same year, Brent tried his hands in the world of music and released his debut single entitled "Doubt Your Thoughts." After trying his luck in singing, Brent turned to professional acting once again. He starred in a Youtube original film "Alexander IRL," where he played the titular role. In 2018, Brent also bagged another role in TV series "Brobot" and portrayed the role of Gil for five episodes in the series. He went on to play Isaac in Hulu's "Light as a Feather."
In 2019, Brent featured as himself in a travel show titled "Brent Rivera's Dream Vacation" on
AwesomenessTV
for several episodes.
Apart from acting and making videos on Youtube, Brent Rivera has been involved with several campaigns as well. To note a few, in 2015, he starred in Coca Cola's MakeItHappy campaign alongside fellow celebrities like Ryan Seacrest, Victoria Justice among others. A few months after this, Brent joined hands with the popular clothing brand 'Hollister' in their anti-bullying campaign. The campaign was called All Equal. But the campaign was very close to Brent's heart as he said he had faced bullying online.
"The partnership with
Hollister
allows me the opportunity to help spread much-needed awareness around bullying and
cyberbullying
, something I have actually dealt with on my personal channels. I am hopeful that the content I have created in collaboration with Hollister will resonate with my fans and teens around the world," he said.
Brent not only spread awareness about the matter but also raised money to help in ending bullying among youngsters. Recalling his experience with the same, Brent said that he has suffered through bullying during the early days of his career but decided not to give up and stay strong. "For me, when I started making videos online, I was getting lot's of comments in person and online about being weird, and that's being bullied. But I stayed strong and stayed positive, and over time, my videos caught on," Brent told a US magazine.
Apart from this, Brent has also supported Global Citizens Year and Million Meals for Love campaign. Owing to all his extra-ordinary achievements, Brent was nominated for Choice Male Web Star for the Teen Choice Awards and Best in Lifestyle at the
Streamy Awards
in 2019. He, however, did not win either of them.
In 2018, Brent founded AMP Studios with business partner Max Levine. The company offers a variety of services, including influencer marketing. The studio helps holds classes and lectures for new brands and young influencers on how to go viral on social media. The influencers enrolled with the studio create a combined one billion views on social media each month as of 2020.
Movies, Music Videos & TV Shows
Brent Rivera made his acting debut with Youtube's original film Alexander IRL. He portrayed the role of the male lead, Alexander in the film. The story of the film revolves around a young teenager who throws a huge house party to win over his crush and impress his friends by thus being certified cool dude!
While speaking to Bustle, the film's director Asher Levin opened up about his debut film and experience, "The movie is a coming of age story, and it's about how young people today are so glued to their phones and to social media. Some of that is really great because everyone is more connected to each other, but a lot of it makes it so that there are alter-egos – you might try to be someone that you're really not," he said.
The producers of the film picked Brent as the lead because they felt, Brent would perfectly fit in the age bracket and storyline of the film. The film's director Levin also said that Brent was the perfect candidate to portray the role of Alexander in the film. Impressed with his work, Levin also called hin a "future superstar"
"The idea was to bring someone like Brent, who has such an incredible reach with people 12-18 and above, to get them to watch one of these movies. Brent allowed us to have a whole captive audience. Brent also has an amazing mix of qualities that makes for a great leading man in a teen film," Levin told Bustle.
Working in a film was altogether a new experience for Brent who had earlier worked only in short commercials or social media videos. Though lengthy, Brent found it certainly delightful.
He later went on to play the role of Gil for five episodes in 2018's TV and web series, "Brobat." The parents of a girl named Max, steal artificial intelligence technology from a top-secret company to make a Siri-like pseudo brother, Gil for their daughter Max.
He also starred as Isaac in Hulu's "Light as a Feather." The supernatural thriller series has already crossed the two-season mark with more episodes planned.
Questions & Answers
Where does Brent Rivera live ?
Brent Rivera lives in California.
Where is Brent Rivera from ?
Brent Rivera is from Huntington Beach, California.
How many people has Brent Rivera dated ?
Brent Rivera has dated two people namely, Eva Gutowski in 2019 and model Morgan Justus earlier.
How did Brent Rivera get famous ?
Brent Rivera gained popularity after making an account on the social media app "Vine" in 2013. He began posting videos on pranks, comedy, challenges, etc, and gradually became popular.
References
Brent Rivera (People Magazine)
(Text) CC BY-SA