Full Name

March 11, 1961




Spouse

Huff Shawn (m. 1989)




Years active

1976–present




Education

University of Missouri




Name

Brent Huff




Children

Bailey Huff




Role

Model






Movies

The Perils of Gwendoli, Chasing Beauty, Treasure Raiders, Last Will, Serbian Scars





Born

11 March 1961 (age 60 years), Springfield, Missouri, United States




Similar

Just Jaeckin, William Shockley (actor), Tawny Kitaen
Born to fight nato per combattere 1989 brent huff s tough guy scene
Brent Huff (born March 11, 1961) is a model, actor, writer and film director.
Contents
Brent huff armed response 1986 movie
Career
Brent Huff is an Award-Winning Actor, Director and Writer. As a director, Huff is known for films such as It's a Rockabilly World, Chasing Beauty, Behind the Orange Curtain, Cat City, Welcome to Paradise and 100 Mile Rule.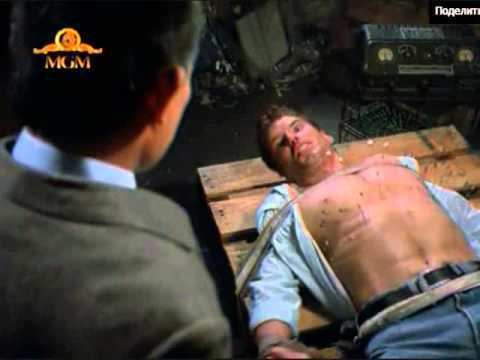 Huff is known for his authoritative on-screen presence and gravelly voice.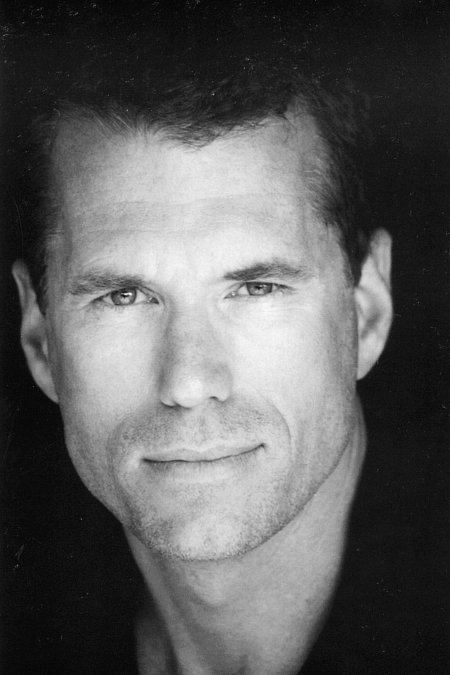 Huff was a theater major at the University of Missouri.
Huff begin his career as a model after signing with Ford Models in New York and Nina Blanchard in Los Angeles. Huff has appeared in dozens of magazines, including GQ, Vogue and Glamour, and worked with top fashion designers Gianni Versace, Giorgio Armani and Calvin Klein. During his days as a model Huff was based in Milan, Italy as well as New York. While modeling, he won the role of Willard, the rugged leading man opposite Tawny Kitaen in the French cult classic, The Perils of Gwendoline (1983).
Huff's other works as an actor include Falling from Grace (1992) playing John Mellencamp's troubled brother. Mellencamp also directed the film. Huff also won acclaim for his role in Girl's Night (1998) with Kris Kristofferson, Brenda Blethyn and Julie Walters. Other films include Beautiful (2000) directed by Sally Field, I Spy Returns, (1994) Hot Boyz (1999) Hitman's Run (1998), and most recently made cameo appearances in Sci Fi Pictures original films, Dead and Deader (2006) and the action film Kill Speed (2010).
Huff has worked as an actor-director in numerous countries including France, Italy, Germany, Austria, Thailand, Philippines, South Africa, Morocco, Argentina and Brazil.
Huff appeared frequently in films directed by Bruno Mattei (such as Strike Commando 2 (1988), where he played a tough war veteran Michael Ransom) and director Worth Keeter in Hijack (1999) and Scorpio One (1998). He made several television guest appearances on shows including Mad Men, The West Wing, Cold Case, Diagnosis Murder, and JAG, among others. Huff had a recurring role where he played "Psycho" in the series Pensacola: Wings of Gold.
Huff could be considered to be an action film Movie star, because of his roles in dozens of B movies from this genre.
Huff played director Lawrence Brent in the television pilot Hollywood Confidential (1997) with Charlize Theron and Thomas Jane.
Huff has also worked behind the camera, directing his first independent feature, We the People (1994; alternatively titled Final Justice) with his friend James Brolin. Huff directed the hilarious dark comedy 100 Mile Rule (2002) with Jake Weber, Maria Bello, David Thornton, and Michael McKean, The Bad Pack (1997), starring Robert Davi and Roddy Piper, and most recently the inspirational family drama entitled Welcome to Paradise (2007), starring Crystal Bernard and Brian Dennehy.
In 2007, Huff directed the action film, Treasure Raiders in Moscow, Russia. Treasure Raiders is one of the most expensive films ever made in Russia and features Russian star Alexander Nevsky as well as David Carradine, Steven Brand and Sherilyn Fenn.
In 2008, Huff directed Michael Madsen in the political thriller Serbian Scars which was shot on location in Belgrade, Serbia.
Huff wrote and directed the film-noir thriller Cat City in 2008. The film was selected to numerous film festivals and stars Rebecca Pidgeon, Julian Sands, and Brian Dennehy.
In 2010, Huff directed the legal thriller, Last Will starring Tatum O'Neal, Tom Berenger, Peter Coyote and James Brolin.
In 2012, Huff co-wrote and directed the hard hitting documentary film about teenage prescription drug abuse entitled, Behind the Orange Curtain. Behind the Orange Curtain sold out four screenings at the Newport Beach Film Festival and was named "Best Documentary" at the Metropolitan Film Festival in New York.
In 2012, Huff directed two award-winning short films Helpless and Hero. Helpless won best short film at the San Diego "Indie-Fest" and Riverside International Film Festival. Hero won best short at the Pan Pacific Film Festival, Brooklyn Film Festival and Family Film Festival.
In 2013, Huff's documentary Chasing Beauty was picked up for distribution by the LOGO Channel. Chasing Beauty is an inside look at the intriguing, complex, sometimes petty and often heartbreaking world of fashion models. Huff secured access to the top models, agencies, make-up artist, designers, advertising executives and magazine editors in the world.
Huff was on the University of Missouri track team where he high jumped 6'10".
Huff dated Sharon Stone and Tia Carrere.
Huff is married to actress Shawn Huff (1989–present) Brent and Shawn's daughter is actress/model Bailey Huff.
Selected filmography
"It's a Rockabilly World (2016)
"Killing Lazurus (2016)
"DTEC (2015)
"NCIS (2015)
"Christmas Trade (2016)
Chasing Beauty (2013)
Behind the Orange Curtain (2012)
Mad Men (2012)
Hero (2012)
Attack of the 50 Foot Cheerleader (2012)
Helpless (2012)
Cat City (2010) with Rebecca Pidgeon, Julian Sands, and Brian Dennehy
Last Will (2010) with Tatum O'Neal, Tom Berenger, Peter Coyote
Serbian Scars (2009) with Michael Madsen, Mark Dacascos, and Vladimer Rajcic
Treasure Raiders (2007) with David Carradine, Steven Brand, and Sherilyn Fenn
Glass Trap (2005) with C. Thomas Howell and Stella Stevens
Final Examination (2003) with Kari Wührer and Debbie Rochon
100 Mile Rule (2003) with Maria Bello, Jake Weber, and Michael McKean
Submerged (2000) with Coolio, Maxwell Caulfield, and Nicole Eggert
JAG (2000)
Hitman's Run (1999) with Eric Roberts
Hot Boyz (1999) with Snoop Dogg, and Master P
Hijack (1999) with Jeff Fahey, and Ernie Hudson
Scorpio One(1996)
The Bad Pack (1997)
Dead Tides (1997)
Hollywood Confidential (1997)
Pensacola: Wings of Gold (1998–1999)
Dark Skies (1996)
Diagnosis Murder (1996-1996)
Oblivion 2 (1996)
Tinkercrank (1995)
I Spy Returns (1994) with Bill Cosby
We the People (1994) with James Brolin
Christine (1993) with Ernest Borgnine
The Blue Diamond (1993)
Paradise on the Mountain (1993) with George Hamilton, and Morgan Fairchild
Born to Fight (1989)
Strike Commando 2 (1988) with Richard Harris
Cop Game (1988)
Stormquest (1987)
Armed Response (1986)
Nine Deaths of the Ninja (1985)
Deadly Passion (1985)
Summer Fantasy (1985)
The Perils of Gwendoline in the Land of the Yik-Yak (1984) with Tawny Kitaen
References
Brent Huff Wikipedia
(Text) CC BY-SA