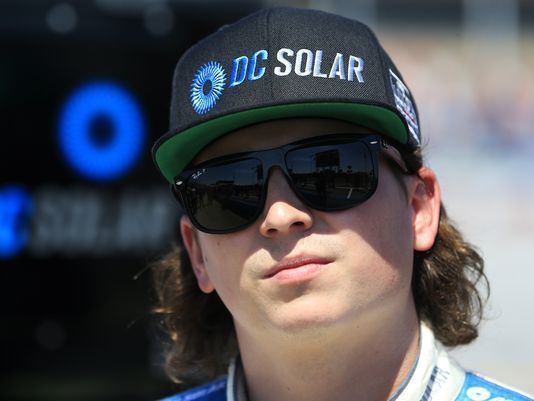 Poole's racing interests began at the age of five, when his father purchased him a quarter midget car. He turned his first laps at Capital Speedway in California, where Jeff Gordon also began his racing career. Poole began his competitive career in 1999 running quarter midgets, winning over 90 races and the 2002 National Championship. He would proceed to win 96 events in Legends Cars, seven Texas World Dirt Track wins, and 10 wins in UARA-Stars late models including the 2011 championship.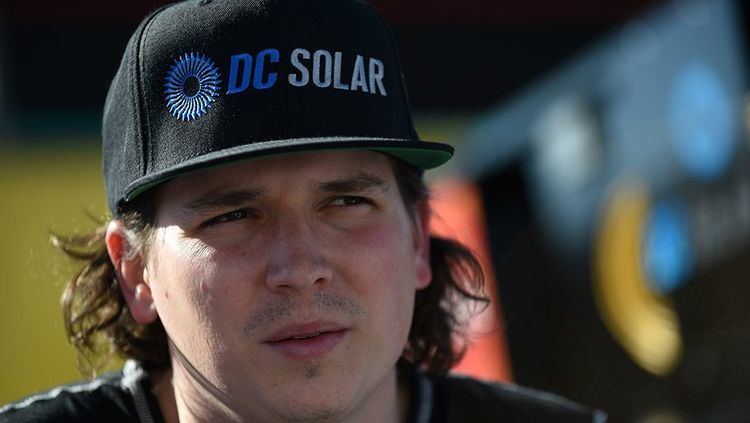 Poole made his debut in the ARCA Racing Series, a sister series to NASCAR, at Salem Speedway in 2011. Driving the 55 Chevrolet for Venturini Motorsports, Poole led 31 laps en route to his first career win. Poole ran three more races that year in Venturini's 25 car, scoring a pole and a top five finish at Pocono Raceway. Poole ran the full 2012 schedule for Venturini in the 25 car, earning 15 top tens, three poles, and two wins to finish 3rd in points. Despite the success, Poole was forced to run part-time schedules over the next two years for Venturini. He posted two wins and four total top fives in five 2013 races. In 2014, Poole again scored four top fives and a victory at Kentucky Speedway in the No. 15 Zaxby's Toyota Camry while filling in for John Wes Townley. Poole had signed a contract with Team BCR (which had won four 2014 races with Grant Enfinger) to run 10 races in 2015, but later withdrew from ARCA competition to focus on opportunities in NASCAR.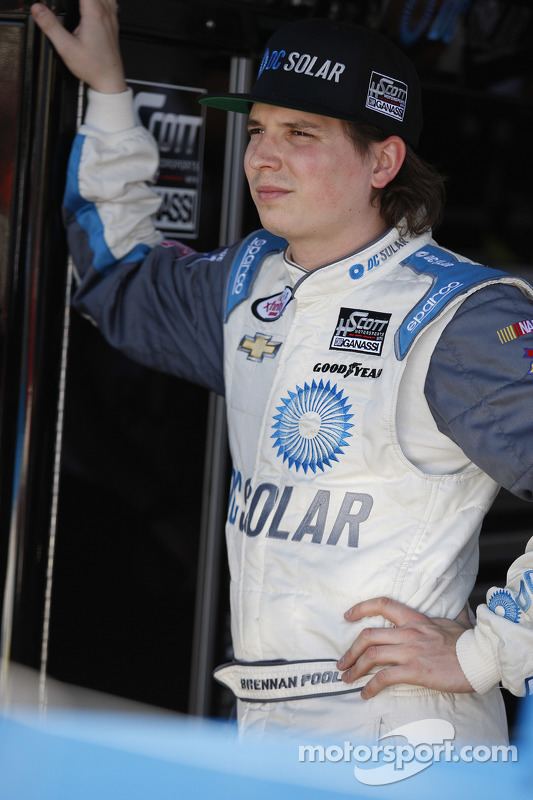 In 35 career ARCA starts, Poole won six races and finished in the top five in over half the events he drove in.
During his ARCA career, Poole worked several odd jobs within auto racing between starts, including serving as a spotter and driver coach for Venturini Motorsports, and serving as cameraman for Dartfish racing analysis videos.
In 2015, Poole was signed to drive in the Xfinity Series for HScott Motorsports with Chip Ganassi, run out of Ganassi's NASCAR shop. Poole shared the No. 42 ride with Ganassi Sprint Cup Series driver Kyle Larson. In between starts he also traveled to Sprint Cup races as an observer with Ganassi's other Cup driver Jamie McMurray. Poole finished a strong 9th in his debut at Las Vegas Motor Speedway, leading the team to expand his schedule to 17 total events.
At Iowa, Poole got into a dust-up with J. J. Yeley, driver of the No. 28 Toyota. Poole and Yeley were racing for position inside the top-20 when Yeley turned Poole into the outside wall. After the No. 42 returned to the track many laps down, Poole retaliated and wrecked Yeley who crashed hard into the wall. NASCAR parked Poole for the rest of the race. Poole finished 38th. He scored two top tens and ten top-15s during the season.
For 2016, Poole moved into a new No. 48 car for Ganassi full-time with sponsorship from DC Solar for the full season. At Talladega in April, Poole earned a third place finish following a crash by leader Joey Logano in the tri-oval on the last lap. Poole had crossed the finish line in first, but was not leading when the caution flag was thrown; Elliott Sadler was declared the winner upon review.
At the 2017 Daytona July race, Poole won his first Xfinity Series pole position.
Poole made his Truck Series debut at Las Vegas Motor Speedway, driving the No. 21 Chevrolet for GMS Racing, where he qualified 15th and finished 11th.
Raised outside of Houston, Texas, Poole was born in Sacramento, California, living there until the age of seven. He is known for his Surfer-like appearance and persona including his once long hair. Poole earned the nickname "The Bull" early in his career, after charging from the rear of the field to earn several victories.
Poole has a younger sister, Wynser. His father owns a Midas Car Care Center in their hometown of The Woodlands, Texas. Poole graduated from Woodlands Christian Academy a year early in 2008, at the age of 17.
(key) (Bold – Pole position awarded by qualifying time. Italics – Pole position earned by points standings or practice time. * – Most laps led.)
* Season still in progress
1 Ineligible for series points