Name

Brendan Canty




Role

Musician





Music groups

Fugazi (Since 1987)





Born

March 9, 1966 (age 49)Teaneck, New Jersey, United States (

1966-03-09

)


Occupation(s)

Musician, composer, producer, film maker




Movies

Water on the Road, Instrument




Genres

Alternative rock, Indie rock, Post-hardcore, Hardcore punk, Post-punk, Punk rock


Albums

The Union Themes, In on the Kill Taker, The Argument, 13 Songs, Steady Diet of Nothing




Similar People

Guy Picciotto, Joe Lally, Ian MacKaye, Lois Maffeo, Mike Fellows




Siblings

James Canty, Kevin Canty



Glenn kotche monkey chant movie by brendan canty
Brendan John Canty (born March 9, 1966 in Teaneck, New Jersey) is an American musician, composer, producer and film maker, best known as the drummer for the band Fugazi.
Contents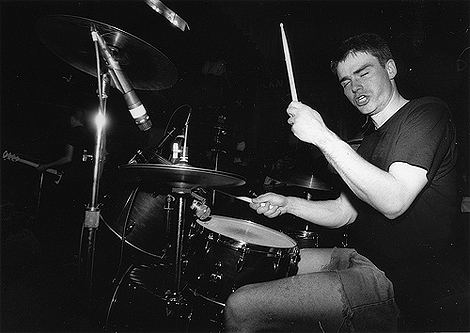 In 2007, Stylus Magazine ranked Canty at #29 on the list of "50 Greatest Rock Drummers", based on his drumming work with Fugazi.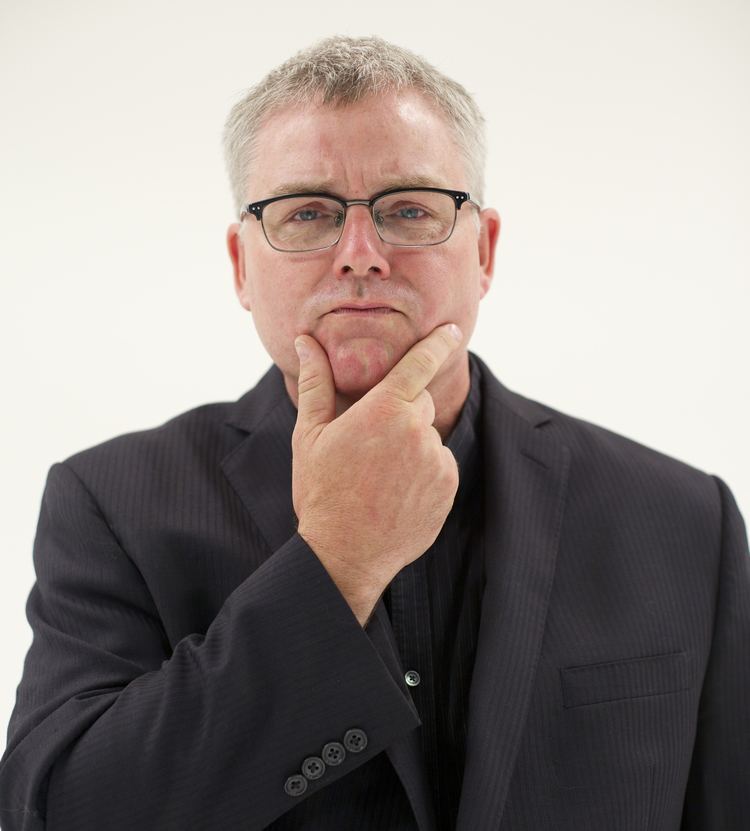 Take me to church filmmaker brendan canty
Early years, Rites of Spring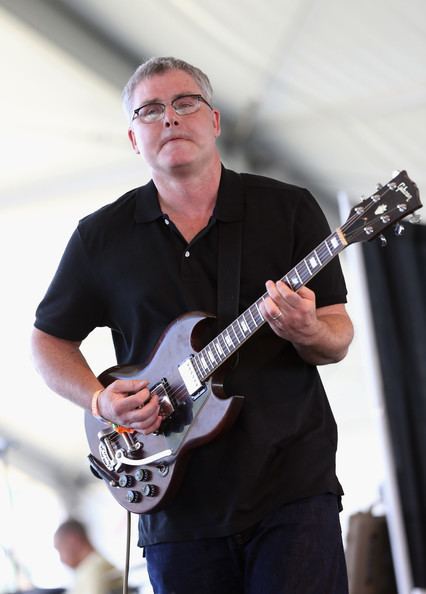 Brendan Canty began playing drums at the age of 15, debuting in DC Dischord Records band Deadline, one of the signature bands of the early DC hardcore scene in the summer of 1981. They recorded a demo at Inner Ear Studios that fall and from those sessions three tracks were used on the Dischord "Flex Your Head" compilation. After playing a number shows through the following year, Deadline recorded one more session at Inner Ear in August of 1982 just prior to disbanding. Canty continued his musical career in 1985 with Dischord band Rites of Spring, after which playing drums in one on/off reunion group One Last Wish, and Happy Go Lucky.
Fugazi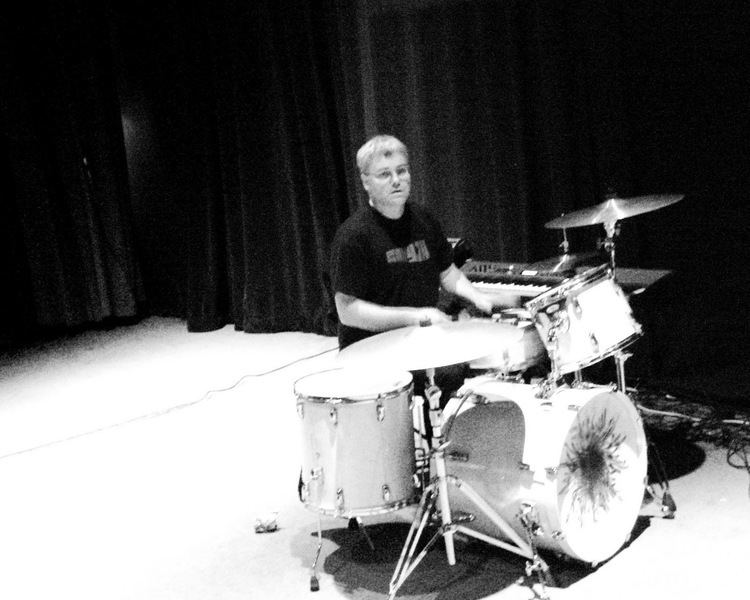 Canty joined Fugazi, as their drummer in 1987 and recorded and toured with the group until their "indefinite hiatus" in 2003.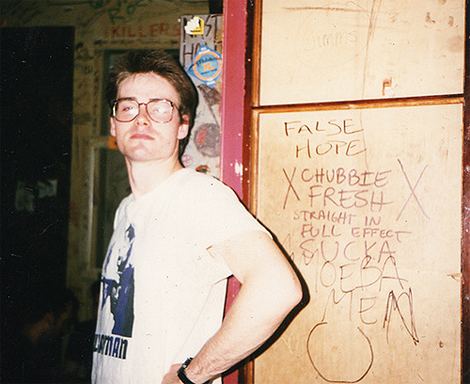 Many of Fugazi's songs since Repeater are based on guitar riffs introduced at rehearsals by Canty. An adept multi-instrumentalist, Canty also writes songs on piano (he plays a skeletal version of "Bed for the Scraping" on the Instrument DVD), as well as bass lines for some songs. He is also noted for using a large farmers bell as part of his drum kit.
Soundtrack work, film scoring, directing and side projects
Canty frequently composes soundtrack music, primarily for documentaries, often with National Geographic and Discovery Channel. He also contributes to or helps produce other Washington D.C.-area recordings. During Fugazi's post-2002 hiatus, Canty took part in a side project, Garland of Hours, with vocalist/cellist/keyboardist Amy Domingues and drummer/percussionist Jerry Busher, both of whom have contributed to Fugazi recordings and performances. Their first self-titled album was released on the Arrest Records label founded by Busher and Canty's younger brother James, formerly of Nation of Ulysses.
Canty's score for the Sundance Channel documentary series The Hill premiered on August 23, 2006. He continues to Score the National Geographic Channel's "Hard Time".
In 2004, Canty and director Christoph Green co-founded the film Production company Trixie to release an ongoing series of music-related films entitled Burn to Shine. The series involves independent alternative music bands from a particular region showing up to perform one song live, without overdubs or corrections, in a house that is about to be demolished. The first volume was filmed in Canty's home region of Washington, D.C., and features performances from Bob Mould, Weird War, Q and Not U, Ted Leo, French Toast, Medications, fellow Fugazi member Ian MacKaye's side project The Evens, and Garland of Hours. A second volume, filmed in the Chicago area, was released in 2005, and a third filmed in Portland, Oregon came out August 20, 2006.
In late 2004 and early 2005, Canty contributed drum tracks to Bob Mould's 2005 solo album, Body of Song. Canty was also the drummer for many dates on the winter 2005/2006 tour in support of the album. Canty returns as the drummer for Bob Mould's District Line, to be released February 2008.
Using the same crew and filming style as on the Burn to Shine series, Canty and Green made a concert film of a Bob Mould show, entitled "Circle of Friends." Canty produced the film and played drums during the show, which took place at Washington D.C.'s 9:30 Club.
In 2006, Canty and Green also madeSunken Treasure: Live in the Pacific Northwest, a 2006 Jeff Tweedy (Wilco) tour film, and the Wilco tour film Ashes of American Flags, which was released in 2009 and toured festivals extensively, eventually being broadcast on the Sundance Channel in the US, and being released on DVD and iTunes.
He produced Ted Leo and the Pharmacists's Living With the Living and The Tyranny of Distance albums. He also produced Benjy Ferree, The Thermals's The Body, The Blood, The Machine, and French Toast records, as well as mixing the self-titled debut album for The Aquarium.
In 2011, Canty directed long-time friend Eddie Vedder's new solo performance DVD release, Water on the Road, and took the drums for Vedder's cover of All Along the Watchtower.
In February 2013, Canty released a record on Dischord Records with the group Deathfix, on which he sings and played guitar. All songs on the record were written by Rich Morel and Canty. He has been touring consistently with this band since.
Trixie has done the majority of Wilco's film work since 2005. Producing "Sunken Treasure", "Ashes of American Flags" and the soon to be released "Every Other Summer: Solid Sound Festival 2013" film.
Influence
In 2007, Stylus Magazine ranked Canty at #29 on their list of the "50 Greatest Rock Drummers" based on his drumming work with Fugazi. In a 2015 interview drummer Joe Wong stated seeing Fugazi was a formative experience.
Personal life
Brendan Canty is the brother of James Canty, and writer Kevin Canty. Brendan Canty lives in Washington, D.C. with his wife and four children.
Equipment
Brendan has played Gretsch Drums throughout most of his career.
Red Gretsch Custom & Zildjian Cymbals:
Drums
14x8" Ludwig Colliseum Snare, or Rogers Dyno-sonic snare.
10x12" Custom Gretsch Rack Tom
16x18" Custom Gretsch Floor Tom
18x22" Custom Gretsch Bass Drum
Cymbals
14" Zildjian Rock Hi-Hats
18" Zildjian A Series Crash
19" Zildjian A Series Crash
22" Zildjian A Series Heavy Ride
Note: He has also been known to use Zildjian K Series cymbals of the same type
Hardware, etc.
Remo Drum Heads
Gibraltar, Yamaha and Tama Hardware
DW 5000 Bass Drum Pedals
Pro-Mark 5A Drum Sticks
He also uses a farmers bell as part of his kit.
Brendan is currently endorsing Istanbul Agop Cymbals.
With Deadline
Compilation appearances
Flex Your Head (1982, Dischord Records)
Track 30 – "Stolen Youth"
Track 31 – "Hear the Cry"
Track 32 – "Aftermath"
20 Years of Dischord (2002, Dischord Records)
Disc 01, Track 11 – "Stolen Youth"
Disc 03, Track 15 – "No Revolution"
With Rites of Spring
Rites of Spring (1985)
All Through a Life (1987)
Compilation appearances
20 Years of Dischord (2002, Dischord Records)
Disc 01, Track 17 – "Drink Deep"
With Happy Go Licky
Happy Go Licky s/t (1988)
Compilation appearances
20 Years of Dischord (2002, Dischord Records)
Disc 01, Track 29 – "Twist and Shout"
With One Last Wish
1986 (1999)
Compilation appearances
State of the Union (1989, Dischord Records)
Track 10 – "Burning in the Undertow"
20 Years of Dischord (2002, Dischord Records)
Disc 01, Track 24 – "This Time"
With Girls Against Boys
Nineties Vs. Eighties EP (1990, Adult Swim Records)
With Lois Maffeo
Bet the Sky (1995, K Records)
Infinity Plus (1996, K Records)
The Union Themes (2000, Kill Rock Stars)
With Black Light Panthers
1982–1997 (1998)
With The All Scars
Introduction to Humanity (1999)
With Garland of Hours
Garland of Hours s/t (2003)
With Deathfix
Deathfix s/t (2013)
References
Brendan Canty Wikipedia
(Text) CC BY-SA