Brad Binder (born 11 August 1995, in Potchefstroom, South Africa) is a Grand Prix motorcycle racer from South Africa competing in the Moto2 class, best known for winning the 2016 Moto3 World Championship. Prior to moving up to Grand Prix level, Binder contested three seasons of the Red Bull MotoGP Rookies Cup, with a best finish of fifth overall in the championship standings. At the 2016 Spanish motorcycle Grand Prix in Jerez, Brad Binder became the first South African to win a motorcycle Grand Prix since Jon Ekerold won the 1981 Italian motorcycle Grand Prix. Binder races in the Moto2 class in 2017, having agreed a deal with Ajo Motorsport.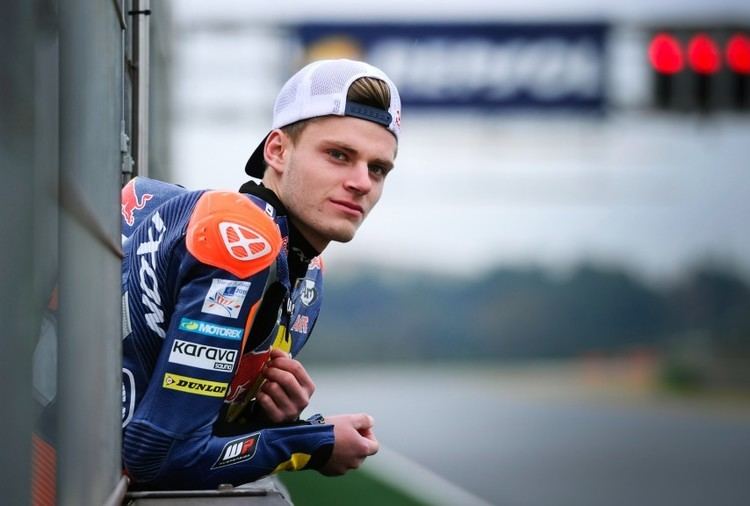 Binder's younger brother Darryn is also a motorcycle racer, and competed alongside Brad in Moto3 in 2015 and 2016.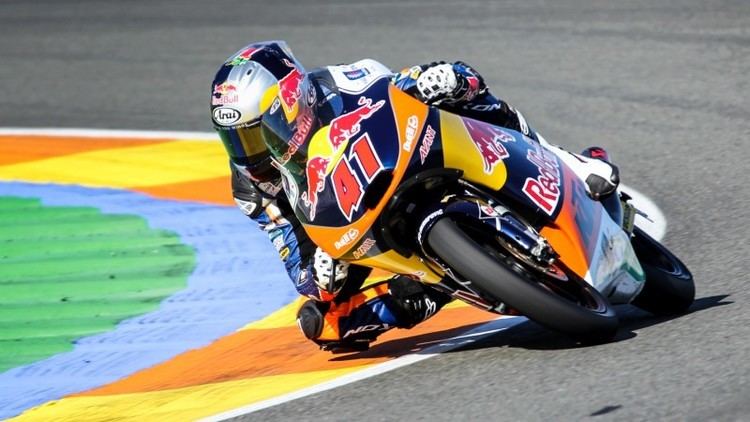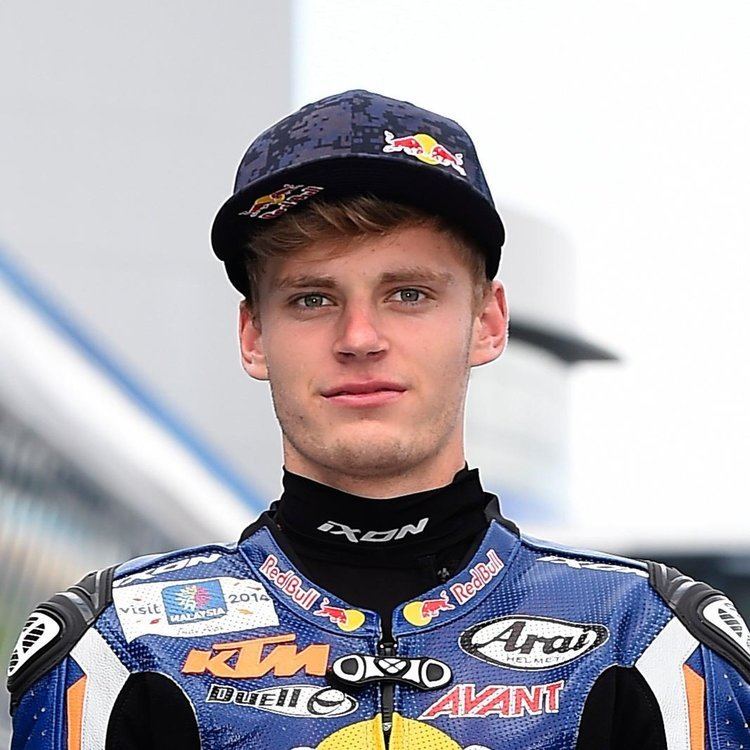 Binder started his Grand Prix career in the 125cc class riding a Aprilia in the 2011 season with his bike number as 14. Binder finished the season pointless with his best position being a 17th place in Indianapolis.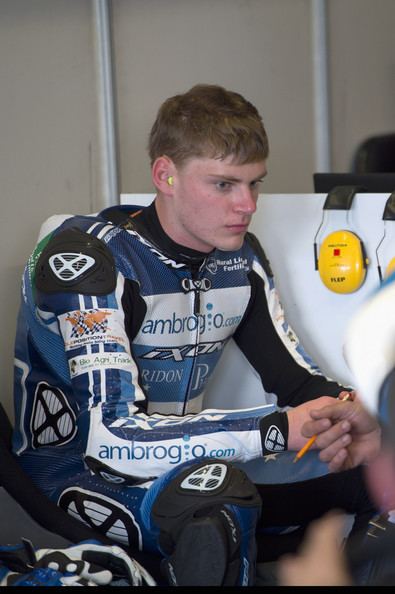 In 2012 started racing in the Kalex KTM with his bike number changed to 41. Binder's first Moto3 point came at the 2012 Portuguese motorcycle Grand Prix. 2012 has been a crash filled season for Binder with seven crashes. Binder scored four times in the season with his best result of fourth place came in Valencia. He finished the season at 21st place with 24 points.
In 2013 Binder switched from KTM to Suter Honda and in the same year changed to Mahindra bike. 2013 was a consistent year for Binder, he scored in 14 out of the 18 races. His best result being a fourth place at Spain, he finished the final standings at 13th place with 66 points.
* Season still in progress.
* Season still in progress.
* Season still in progress.