Origin

Italy






Similar

Scaloppine, Orecchiette, Ragù, Prosciutto, Bresaola
Braciola ([braˈtʃɔːla]; plural braciole [braˈtʃɔːle]) is an Italian dish, consisting of slices of meat that are pan-fried or grilled, often in their own juice or in a small amount of light olive oil. They are different from the finer cut fettine ("small/thin slices"), which never have bone and are generally thinner.
Contents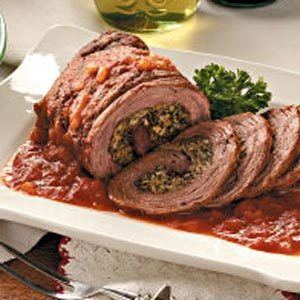 Involtini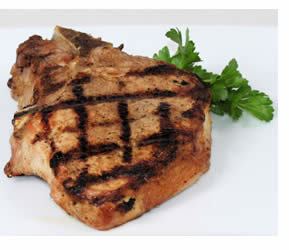 What are known as braciole in the United States are called involtini in Italy. Involtini can be thin slices of beef, pork, or chicken rolled with a filling of grated cheese (usually Parmesan cheese or Pecorino Romano), sometimes egg to give consistency and some combination of additional ingredients such as bread crumbs, other cheeses, minced prosciutto, ham or Italian sausage, mushrooms, onions, garlic, spinach, pinoli (pine nuts), etc. Involtini (diminutive form of involti) means "little bundles". Each involtino is held together by a wooden toothpick, and the dish is usually served (in various sauces: red, white, etc.) as a second course. When cooked in tomato sauce, the sauce itself is used to toss the pasta for the first course, giving a consistent taste to the whole meal.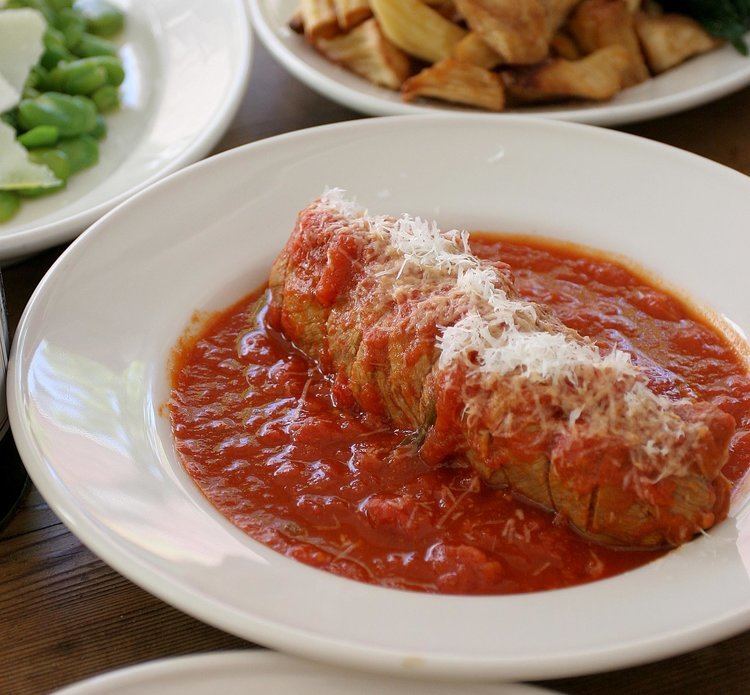 In southern parts of Italy such as Sicily, where fish are a more plentiful element of cuisine, involtini can sometimes be made with fish such as swordfish.
In Italian American and Italian Australian cuisine, braciole (the word is commonly pronounced /bra'zhul/ from the Sicilian language) is the name given to thin slices of meat (typically pork, chicken, beef, or swordfish) that are rolled as a roulade with cheese and bread crumbs and fried (the bread crumbs are often left off). In Sicilian, this dish is also called bruciuluni and farsumagru; the former is an older name used among Sicilian-Americans in Kansas City and New Orleans, and the latter term is Italianized as falsomagro.
Involtini can be cooked along with meatballs and Italian sausage in a Neapolitan ragù or tomato sauce, which some call sarsa or succu (Sicilian), or 'Sunday gravy' in some areas of the northeastern United States. They can also be prepared without tomato sauce. There exist many variations on the recipe, including variations of cheese and the addition of vegetables, such as eggplant. Braciole are not exclusively eaten as a main dish, but also as a side dish at dinner, or in a sandwich at lunch.
After being stuffed and rolled, involtini are often tied with string or pinned with wooden toothpicks to hold in the stuffing. After pan-frying to brown, the rolls of meat are placed into the sauce to finish cooking, still secured with string or toothpicks. In informal settings, the string is left on when the meat is served, and everybody removes their own string as they eat (toothpicks are best removed before serving).
References
Braciola Wikipedia
(Text) CC BY-SA