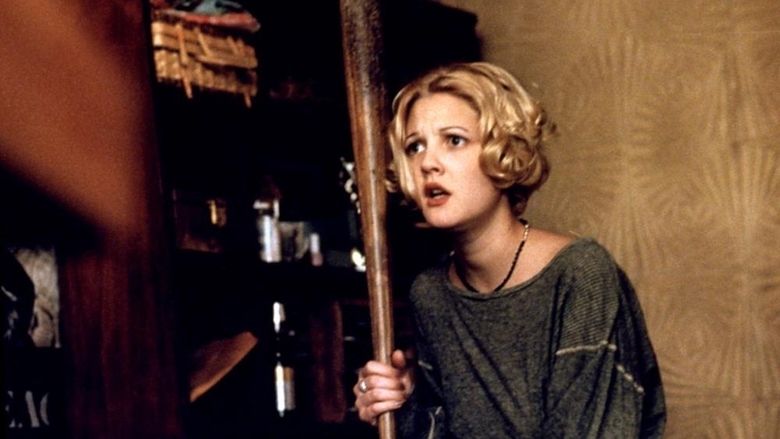 Three unique women embark on a cross-country road trip: Jane (Whoopi Goldberg), a lesbian lounge singer in search of a new life after breaking up with her girlfriend and getting fired; Holly (Drew Barrymore), a pregnant girl who just wants to escape her brutal boyfriend; and Robin (Mary-Louise Parker), an uptight real estate agent who has her own secrets (namely being infected with HIV).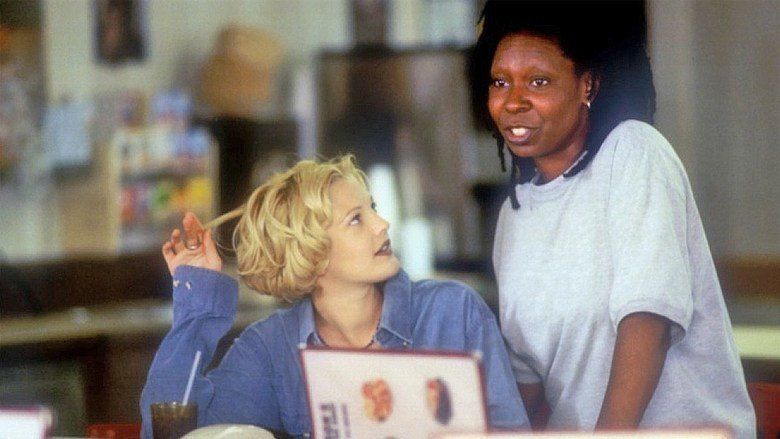 Robin puts an ad in the newspaper that she is looking for a traveling companion to accompany her on a cross country trip to California. Jane answers the ad and agrees to join Robin after her car gets towed during their meeting. Jane and Robin leave New York City and travel through Pittsburgh to take Jane's friend Holly to lunch. They stumble across a knock out-fight between Holly and her abusive boyfriend, Nick, over some missing drugs.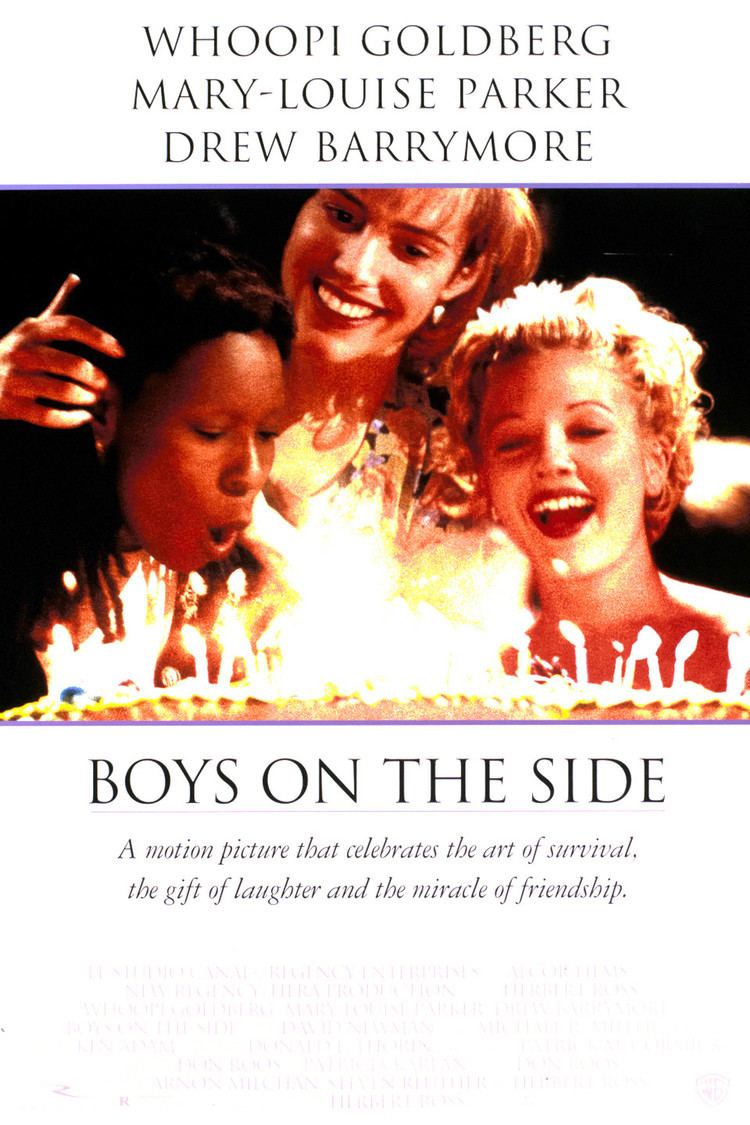 They leave him there bound to a chair with tape after Holly hits him in the head with a bat to stop him from attacking Jane. Later, he frees himself from the chair, stumbles across the floor, falls and hits his head on the bat and dies. The three unlikely travelers then form a special friendship on their journey which sees them through ultimately tragic times.
After discovering that Nick is dead and that Holly is pregnant, the three women decide to continue across country and end up in Tucson, Arizona when Robin has to be hospitalized. They decide to stay in Tucson, hoping to start a new life. However, Jane has a secret crush on Robin, Holly falls in love with and eventually confesses to a local police officer named Abe Lincoln (Matthew McConaughey), and Robin finds the courage to face her impending death.
Shortly after Jane and Robin have a falling out over Jane telling a friendly bartender (James Remar) who was interested in Robin that she has HIV, Holly is arrested by Abe. She is taken back to Pittsburgh to face the consequences of her actions. The return to Pittsburgh involves Robin and Jane making peace with each other on the courthouse's "Bridge of Sighs" while the Pittsburgh Police process Holly.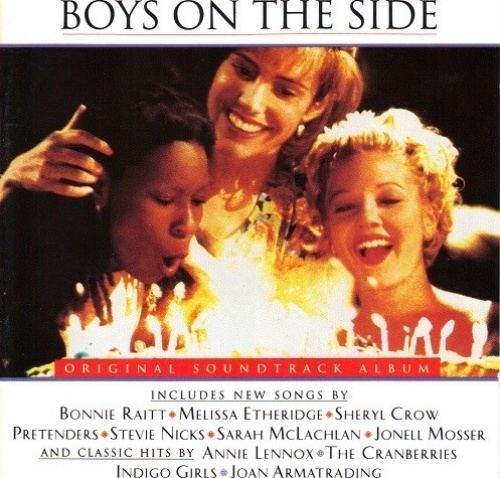 A few months pass, in Tucson, Holly is free and with Abe and her daughter, which is celebration to all family and friends. Robin is now farther along with AIDS and is not expected to live much longer. The party asks Robin to sing the Roy Orbison song "You Got It" as she performed that song in a Star Search contest; though weak, she manages to sing with Jane backing her singing. In the final scene, Robin has died from AIDS as her wheelchair is now empty, Holly and Abe plan to stay in Arizona and become a family, while Jane hits the road to finally seek a life of her own.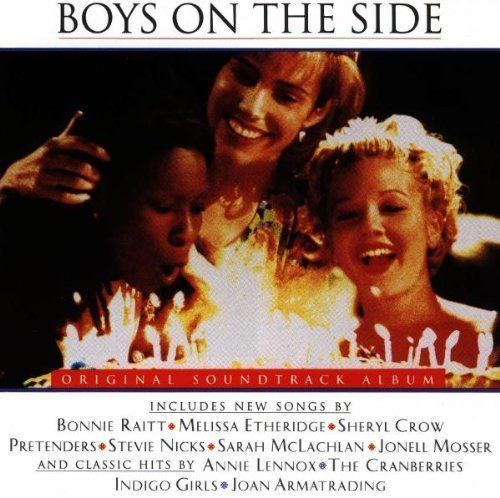 Whoopi Goldberg - Jane DeLuca
Mary-Louise Parker - Robin Nickerson
Drew Barrymore - Holly Pulchik
Matthew McConaughey - Abe Lincoln
James Remar - Alex
Billy Wirth - Nick
Anita Gillette - Elaine Nickerson
Dennis Boutsikaris - Massarelli, Prosecuting Attorney
Estelle Parsons - Louise
Amy Aquino - Anna
Boys on the Side received a positive response from critics. It currently holds a 73% on Rotten Tomatoes based on 33 reviews. The film was entered into the 19th Moscow International Film Festival.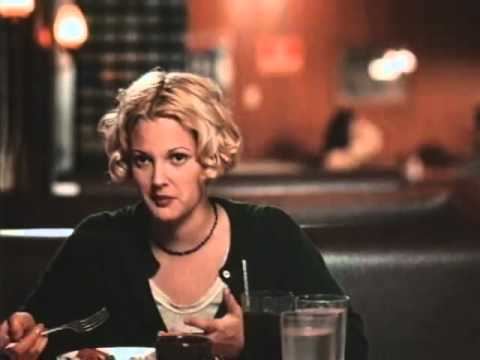 The film was not a major box office hit, though it did break even against its budget.
The film's soundtrack album is made up entirely of contributions from female pop/rock artists, including lesbian icons Melissa Etheridge ("I Take You With Me"), Joan Armatrading ("Willow") and the Indigo Girls ("Power of Two"). Previous hit singles by Annie Lennox ("Why") and The Cranberries ("Dreams") are also included, as are new recordings by Sheryl Crow, Sarah McLachlan, Stevie Nicks and The Pretenders among others. The hit single from the movie soundtrack was Bonnie Raitt's cover of the Roy Orbison hit "You Got It", which peaked at #34 on the Billboard Hot 100 singles chart.
Bonnie Raitt - "You Got It" (Jeff Lynne, Roy Orbison, Tom Petty) – 3:27
Melissa Etheridge - "I Take You with Me" (Etheridge) – 4:50
Sheryl Crow - "Keep On Growing" (Eric Clapton, Bobby Whitlock) – 5:27
Indigo Girls - "Power of Two" (Emily Saliers) – 5:23
Stevie Nicks - "Somebody Stand By Me" (Sheryl Crow, Todd Wolfe) – 5:06
Pretenders - "Everyday Is Like Sunday" (Morrissey, Stephen Street) – 3:42
The Cranberries - "Dreams" (Dolores O'Riordan, Noel Hogan) – 4:32
Annie Lennox - "Why" (Lennox) – 4:54
Sarah McLachlan - "Ol' '55" (Tom Waits) – 4:14
Joan Armatrading - "Willow" (Armatrading) – 4:04
Jonell Mosser - "Crossroads" (Robert Johnson) – 2:49
Whoopi Goldberg - "You Got It" (Lynne, Orbison, Petty) – 3:03
Bonnie Raitt - "You Got It" (Lynne, Orbison, Petty) – 3:26
There are several songs from the film that are not included on the official soundtrack album, such as Toni Childs' version of "Take Me To The River" and Boxing Gandhis' version of "Magic Carpet Ride".