7.2

/

10

Alchetron

7.2

Rate This





Country of origin

United Kingdom




No. of series

4




Final episode date

3 August 2005






Genre

Drama


Original language(s)

English




First episode date

21 April 2002






Created by

Chris ChibnallNigel McCrery




Starring

James BolamMichael FrenchRichard WilsonJenna RussellMaggie SteedClive SwiftJohn HenshawNaomi RadcliffeCharlotte SaltOliver Milburn




Program creators

Chris Chibnall, Nigel McCrery


Cast

James Bolam, Jenna Russell, Michael French, Clive Swift, Maggie Steed
Born and Bred is a light-hearted British comedy drama series that aired on BBC One from 21 April 2002 to 3 August 2005. Created by Chris Chibnall and Nigel McCrery, Born and Bred's cast was led by James Bolam and Michael French, who play a father and son who run a cottage hospital in Ormston, a fictional Lancashire village in the 1950s. Bolam and French's characters are later replaced by characters played by Richard Wilson and Oliver Milburn.
Contents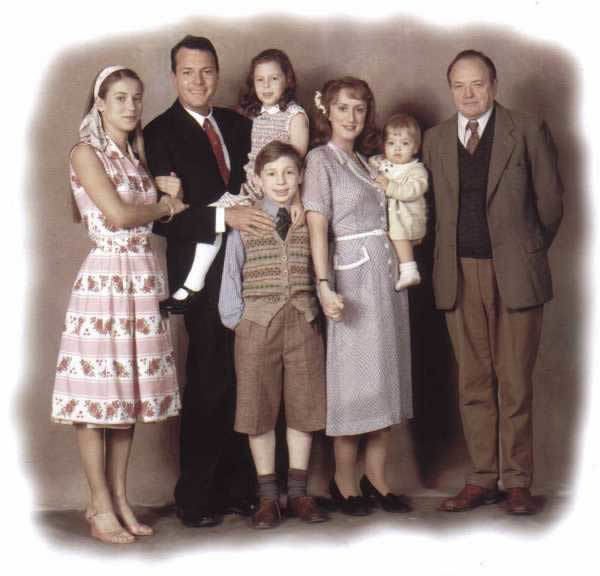 Cast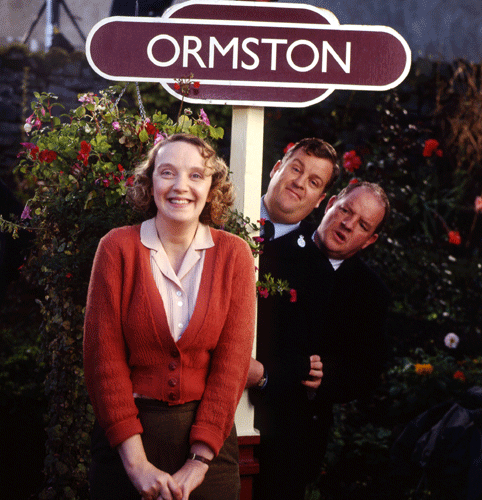 James Bolam – Dr. Arthur Gilder (series 1 to 3)
Michael French – Dr. Tom Gilder (series 1 to 3)
Jenna Russell – Parish Council Chairman Deborah Gilder
Charlotte Salt – Helen Gilder
Ross Little – Michael Gilder
Polly Thompson – Catherine Gilder
Cameron and Jacub Earley (2002–03) & Evan Fortescue (2003–05) – Philip "Pip" Gilder
Peter Gunn – Constable Len Cosgrove
Tracey Childs – Nurse Linda Cosgrove
Maggie Steed – Publican Phyllis Woolf
John Henshaw – Stationmaster Wilf Bradshaw
Naomi Radcliffe – Jean Bradshaw (later Mills)
Samuel J. Hudson – Mechanic Eddie Mills
Donald Gee – Shopkeeper Horace Boynton
Clive Swift – The Reverend Eustacius Brewer
Shirley White and Joan Worswick – The Matthews Sisters
Richard Wilson – Dr. Donald Newman (series 3 to 4)
Oliver Milburn – Dr. Nick Logan (series 4)
Kelly Harrison – Nancy Brisley (series 4)
Plot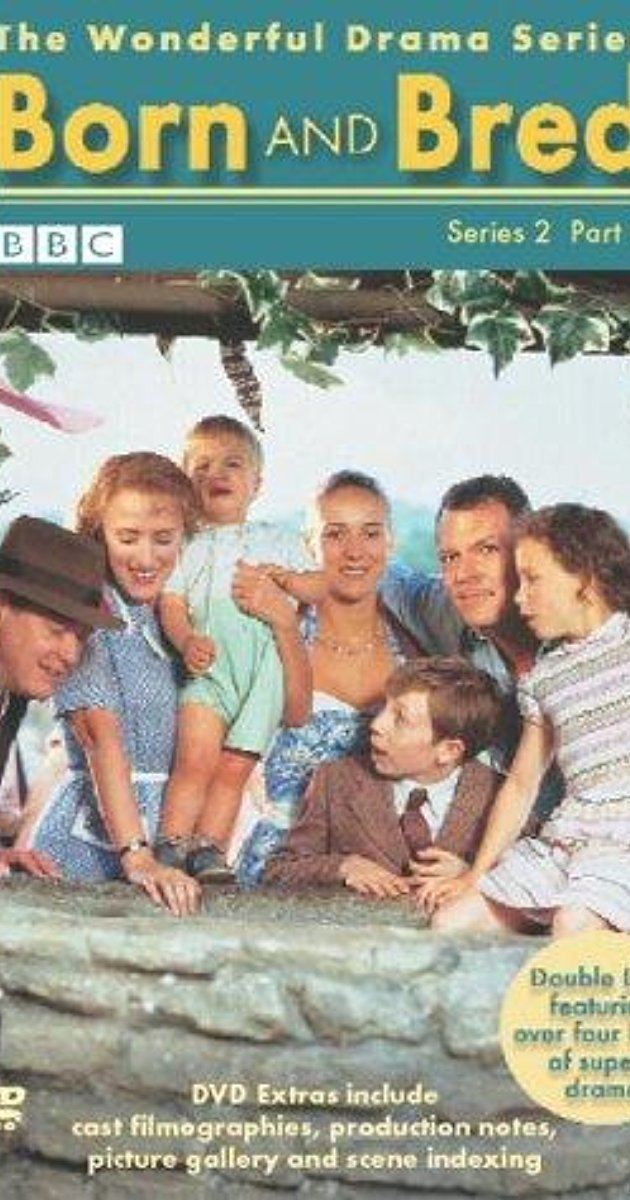 Born and Bred is based around the fictional village of Ormston in Lancashire during the 1950s. The lead characters are Dr Arthur Gilder and his son Tom, who together run the cottage hospital under the new National Health Service. Tom is married to Deborah, who is chairman of the Parish Council, and they have four children, Helen, Michael, Catherine and Philip. The hospital's nurse is Linda Cosgrove, who is married to the village policeman, Len. The local pub is run by Phyllis Woolf and the village shop by Mr Horace Boynton. Other characters include station master Wilf Bradshaw. His daughter, Jean, owns the scrapyard and later marries Eddie Mills, a mechanic. The local vicar is the Reverend Eustacius Brewer. Arthur and Tom leave the series and are replaced by Dr Donald Newman and Dr Nick Logan.
Episodes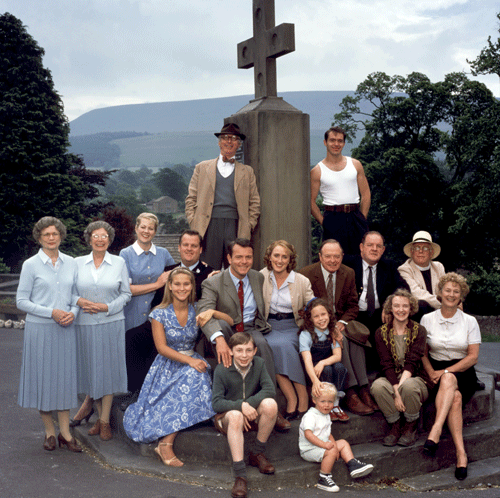 Born and Bred first aired on 21 April 2002. After four series, a Christmas special and 36 episodes it ended on 3 August 2005. Each episode is 60 minutes long and aired on BBC One at the 8pm Sunday slot. ITV3 began broadcasting Born and Bred from April 2010. It was being broadcast on ITV3 and is currently being shown on the UK Free to Air TV Channel "Drama". The series last aired in Australia on 7TWO late 2011, Weekdays at 1:15pm,
Locations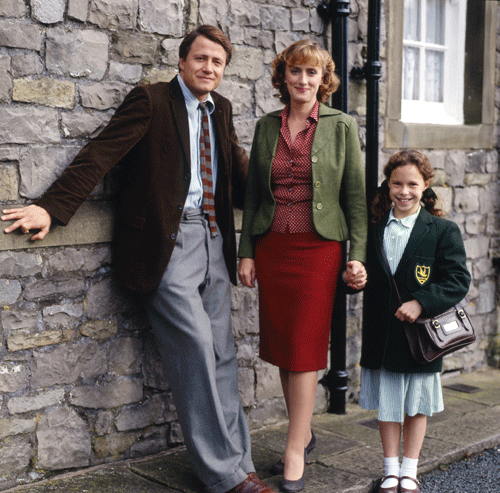 The exterior shots of the early series were filmed in and around East Lancashire, predominantly in the village of Downham, with some at Helmshore. Two railway scenes were filmed on the East Lancashire Railway and the main railway scenes at Yorkshire's Keighley and Worth Valley Railway.
DVD releases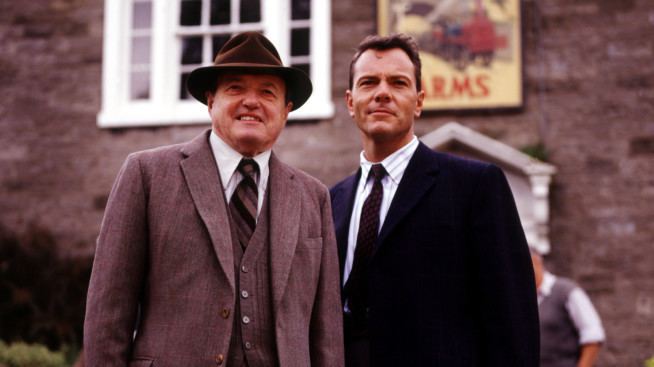 All episodes of Born and Bred have been re-released March 2012 on DVD in the UK on Region 2, issued by Acorn Media UK.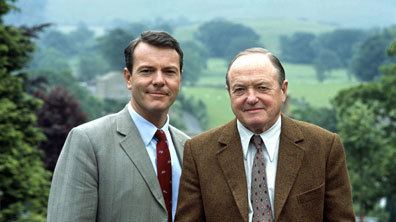 References
Born and Bred Wikipedia
(Text) CC BY-SA