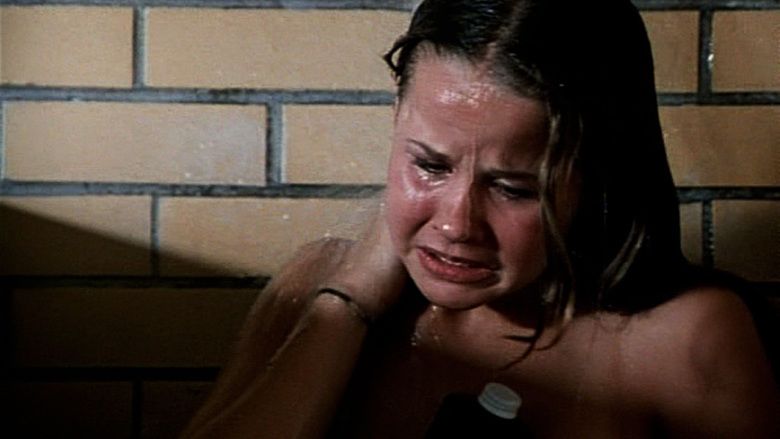 Christine 'Chris' Parker (Linda Blair) is a 14-year-old runaway who, after getting arrested one too many times, is sentenced to do time in a girls' juvenile detention center, which doubles as a reform school for the girls. It is slowly revealed that Christine Parker comes from an abusive home; her father (Richard Jaeckel) would beat her on a regular basis, which caused Chris to run away many times. Her mother (Kim Hunter) is just as troubled as Chris is; unfeeling, sitting in her recliner, watching television and smoking cigarettes all day, and in complete denial as to what her husband is doing. Only Chris' older brother Tom (Mitch Vogel) is aware of the abuse, but he is powerless to help Chris out, as he has his own family to care about and look after. While the movie had a morality play tone, calling attention to the harsh conditions of juvenile detention centers, it also blames society for Christine's downfall.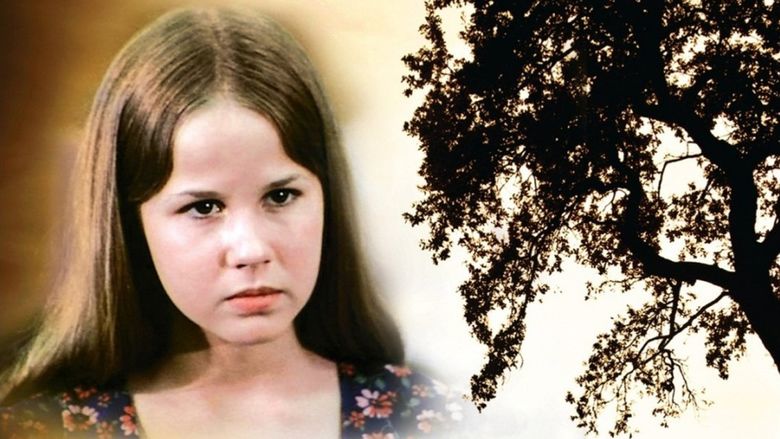 Throughout the movie, Chris' social worker Emma Lasko (Allyn Ann McLerie) never realizes that her dysfunctional parents caused her to run away and the juvenile justice system focused all the blame and punishment on Christine for her bad behavior. With the exception of one dedicated counselor, named Barbara Clark (Joanna Miles), the reform school personnel were mostly apathetic and allowed an unhealthy, destructive culture to fester in the school. Despite Barbara's attempts to help Christine talk about her problems, she is powerless as Chris refuses to open up to her or anyone else about her problems at home.
After Chris is investigated for starting a riot at the reform school after a pregnant detainee miscarried due to the abuse by the staff, she calmly maintains that she had nothing to do with any of the events that happened. In the final shot, Barbara looks on helplessly as she sees Chris, an innocent, intelligent, decent girl, now fully transformed into a violent, pathological, manipulative, vengeful and cold person, no longer having any guilt or remorse for her actions, who will most likely become an adult criminal when released upon turning legal age.
Linda Blair as Chris Parker
Joanna Miles as Counselor Barbara Clark
Allyn Ann McLerie as Emma Lasko
Mary Murphy as Miss Murphy
Janit Baldwin as Denny
Nora Heflin as Moco
Tina Andrews as Josie
Sandra Ego as Janet
Mitch Vogel as Tom Parker
Richard Jaeckel as Mr. Parker
Kim Hunter as Mrs. Parker
Adrienne White as Ria
Janice Lorraine Garcia as Child at funeral
One scene in particular that gained the movie infamy was the rape of Blair's character in the communal showers by several girls led by Moco (Nora Heflin) and Denny (Janit Baldwin) with a plunger handle; this scene had the distinction of being the first all-female rape scene aired on American television. This scene was not glossed over in promotional spots for the movie; Linda Blair's screams as she was being attacked were aired in the promos, with the announcer intoning, "She was born innocent, but that was fourteen years ago!"
The scene drew much outcry on its first airing and was eventually pulled from the movie entirely when it was blamed for the rape of a nine-year-old girl, committed by some of her peers with a glass soda pop bottle. The California Supreme Court would declare the film was not obscene, and that the NBC network was not liable for the actions of the persons who committed the crime. Olivia N. v. National Broadcasting Company, 126 Cal. App.3d 488 (1981).
In a response to the incident, re-airings in the late 1970s and 1980s did not air any of the rape sequence. The real-life rape, in part, helped establish the Family Viewing Hour which became briefly mandatory for the networks in the late 1970s, as the movie was aired at 8 to 9 pm Eastern Time, when some children may not have been in bed.
After the edited re-airings in the 1980s, the uncut version appeared on VHS in numerous budget-priced editions. In 2004, VCI Entertainment released Born Innocent on DVD with the rape scene included.