Boris Abelevich Kaufman, A.S.C. (Russian: Бори́с Абра́мович Ка́уфман; August 24, 1906 – June 24, 1980) was a cinematographer and the younger brother of filmmakers Dziga Vertov and Mikhail Kaufman. Kaufman was born into a family of Jewish intellectuals in Białystok when Congress Poland was part of the Russian Empire.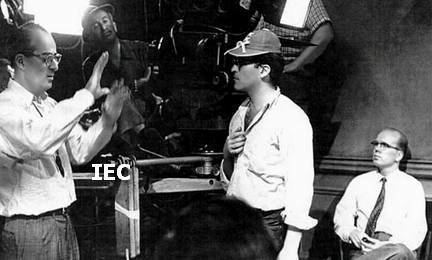 After the Bolshevik Revolution of 1917, Poland regained its independence and Boris moved there with his parents. Mikhail and Denis stayed in the Soviet Union and became notable filmmakers, producing avant-garde and agitprop films. The brothers later stayed in touch primarily by letters; Vertov visited Boris Kaufman in Paris twice, in 1929 and 1931.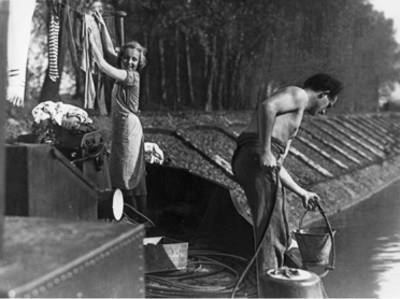 After graduating from the University of Paris Kaufman turned to cinematography, collaborating with Jean Vigo and Dimitri Kirsanoff. During World War II, he served in the French Army against the Nazis; when France fell, Kaufman escaped to Canada. After working briefly with John Grierson for the National Film Board of Canada, he moved to the United States in 1942.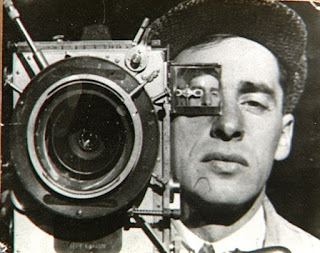 Kaufman supported himself by filming short subjects and documentaries until director Elia Kazan chose Kaufman to make his American film debut as Director of Photography for On the Waterfront (1954), for which Kaufman won an Academy Award for Best Cinematography (Black and White) and a 1955 Golden Globe Award. For Baby Doll (1956), he received a second Oscar nomination. Kaufman was director of photography for Sidney Lumet's first film, 12 Angry Men (1957), and The Pawnbroker (1964). Retiring in 1970, he died in New York City in 1980.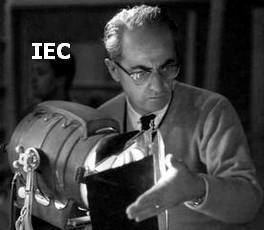 1927: Les Halles centrales
1928: Champs-Élysées
1928: La marche des machines
1928: 24 heures en 30 minutes
1929: À propos de Nice (Nizza)
1929: Les Halles
1931: Taris, roi de l'eau (Jean Taris, Swimming Champion)
1931: La vie d'un fleuve: La Seine
1932: Le mile de Jules Ladoumègue
1932: Travaux du tunnel sous l'Escaut (film is lost)
1933: Zéro de conduite (Zero for Conduct)
1933: Le chemin du bonheur
1933: L'Atalante (aka. Le chaland qui passe)
1934: Le Père Lampion
1934: Zouzou
1935: Lucrèce Borgia/Lucrezia Borgia
1935: Les berceaux
1935: Jeune fille au jardin
1935: Quand minuit sonnera
1936: Klokslag twaalf
1936: L'homme sans coeur
1936: Oeil-de-Lynx, détective
1936: On ne roule pas Antoinette/You Can't Fool Antoinette
1937: De man zonder hart
1937: Cinderella
1937: Êtes-vous jalouse?
1937: Les hommes sans nom
1938: Fort Dolorès
1938: Les gaietés de l'exposition
1938: A l'ombre d'une femme
1938: The Fatted Calf
1939: Sérénade/Schubert's Serenade
1944: Hymn of the Nations
1944: A Better Tomorrow
1945: Capital Story
1945: The Southwest/Land of Enchantment. Southwest U.S.A.
1946: Journey Into Medicine
1947: The Lambertville Story
1948: Terribly Talented
1948: Osmosis
1950: Preface to a Life
1950: The Tanglewood Story/Tanglewood, Music School and Music Festival
1951: The Gentleman in Room 6
1952: Leonardo da Vinci
1952: And the Earth Shall Give Back Life
1953: On the Waterfront
1954: East of Eden (film)
1954: Within Man's Power
1954: Amazing What Color Can Do
1955: Singing in the Dark
1955: A Family Affair
1955: Patterns/Patterns of Power
1955: Baby Doll
1956: Crowded Paradise
1956: 12 Angry Men
1958: Home Again
1959: That Kind of Woman
1959: The Fugitive Kind
1961: Splendor in the Grass
1962: Long Day's Journey Into Night
1963: Gone Are the Days!/Purlie Victorious/The Man from C.O.T.T.O.N.
1963: All the Way Home
1963: The World of Henry Orient
1964: The Pawnbroker
1965: Film
1966: The Group
1967: Bye Bye Braverman
1968: The Brotherhood
1968: Up Tight!
1969: Tell Me That You Love Me, Junie Moon