Borg vs. McEnroe is an upcoming Swedish biographical film focusing on the famous rivalry between famous tennis players Björn Borg and John McEnroe at the 1980 Wimbledon Championships. The film is directed by Janus Metz Pedersen, from a screenplay written by Ronnie Sandahl, and stars Sverrir Gudnason, Shia LaBeouf, Stellan Skarsgård, Tuva Novotny, and Robert Emms.
Sverrir Gudnason as Björn Borg: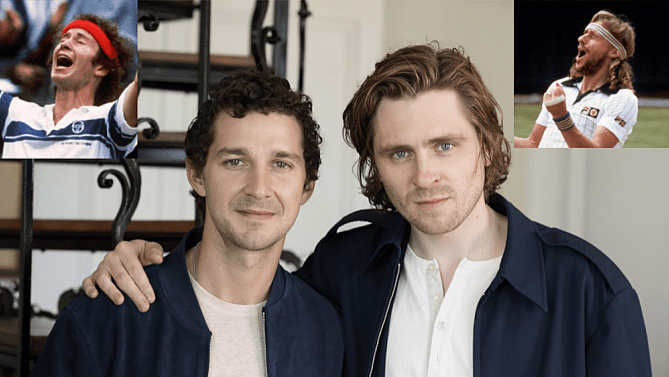 A legendary Swedish tennis player and former world No. 1 tennis player. Screenwriter Ronnie Sandahl, stated in interviews with Swedish newspapers
Expressen
and
Sydsvenskan
, that "he [Sverrir] looks very much like the Swedish tennis star". In a interview, Gudnason talked about his preperation for the part, and stated that "I [he] spent six months in which he trained 15 hours a week, with two hours of tennis and four workouts with a personal trainer." He also revealed that he had not met Borg, stating "not yet, but I will meet him, sometime after the shooting of the film."
Shia LaBeouf as John McEnroe: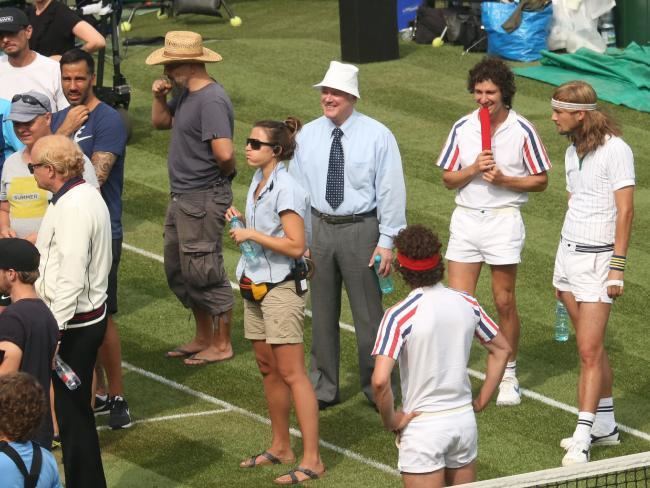 An American former World No. 1 professional tennis player and Borgs rival. Sandahl stated in an interview, that it was Shia that made contact with the production, when he heard about the script, because "he [Shia] identify strongly with the character of McEnroe, and felt that he is a misunderstood person." In a interview with
Variety
, Shia praised the script and called it "brilliant", and said that he "cried when reading it for the first time." He also revealed that he has not met with McEnroe about the role, stating "haven't met him yet, but I'm eager to meet him before we shoot. I got nothing but love and respect for him."
Stellan Skarsgård as Lennart Bergelin: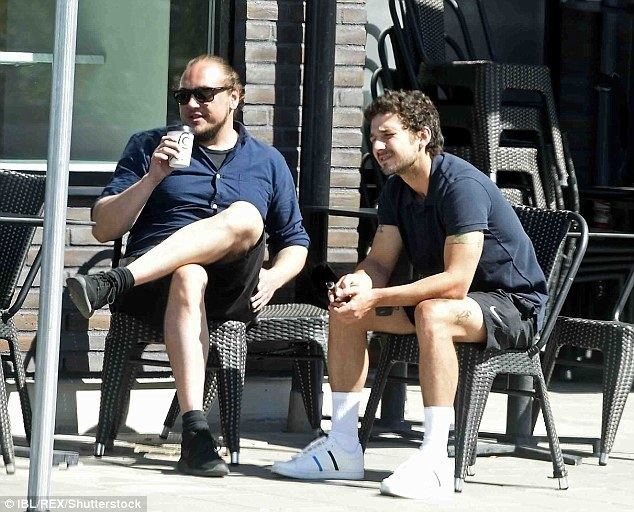 A Swedish tennis player and Björn Borg's coach. This is his first role in a Swedish film since he starred in the films
Arn – The Knight Templar
and
Arn – The Kingdom at Road's End
. Skarsgård described and compared the relationship between Bergelin and Borg, to the rivaly between Mozart and Salieri in the 1984 film
Amadeus
, "people think that Salieri was jealous of Mozart, but I do not think that's the right word. I think it's more an utter fascination and love of the genius. And the sorrow of that you are not capable."
Tuva Novotny as Mariana Simionescu:
A Romanian tennis player and Borg's fiancée.
Robert Emms as Vitas Gerulaitis:
An American playboy and professional tennis player.
In May, 2016, it was announced that a film about tennis rivals Björn Borg and John McEnroe was in development. It was also revealed that Danish director Janus Metz Pedersen will direct the film, from a screenplay written by Swedish writer Ronnie Sandahl. He is most known for directing the 2010 documentary film Armadillo and one episode of the HBO drama True Detective. The film will be produced by Jon Nohrstedt, who produced the Swedish animated film Bamse and the Thief City, and Fredrik Wikström Nicastro, who is most known for producing the 2010 film Easy Money. The film will be distributed by Nordisk Film in Scandinavia, and international by SF Studios.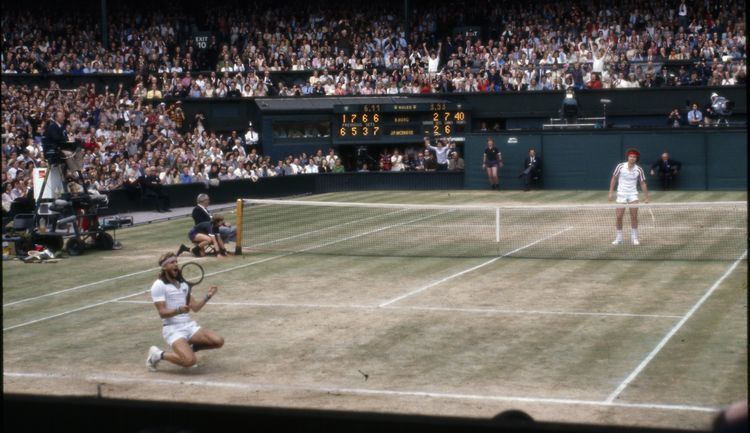 In May 2016, it was announced that Sverrir Gudnason, and Shia LaBeouf were cast as Björn Borg and John McEnroe respectively. In a interview with Variety at the 2016 Cannes Film Festival, LaBeouf was excited about the project and also about working with Scandinavian directors, stating the following: "yes, they make better movies. Scandinavian filmmaking is different. It's a different pace, a different relationship between the crew — the bonds are different". In the same article, it was revealed that Stellan Skarsgård has been cast as Borg's coach Lennart Bergelin, which is his first role in a Swedish film in several years. On August 16, it was announced that Tuva Novotny and Robert Emms had joined the cast as Mariana Simionescu and Vitas Gerulaitis, respectively.
The filming began in August 2016, and will take place in Gothenburg, Prague, London, and Monaco. Filming took also place in Borg's hometown of Södertälje, where he grew up, and started playing tennis as a child. The production has recreated the Broadway theatre Studio 54, at a studio in Gothenburg. The tennis arena Štvanice in Prague, stands in for the Centre Court arena in Wimbledon, London, where they shot the finals of the 1980 Wimbledon Championships. Gudnason described that he felt "a huge sense of authenticity, when I [he] and Shia walked from the changing room to what supposed to look like the Centre Court arena, before hundreds of extras."
In October, the first set photos of Sverrir Gudnason, and Shia LaBeouf as Björn Borg and John McEnroe respectively, were released.
Borg vs. McEnroe is planned to be released in fall 2017.