Birth name

Jason Kohnen




Name

Jason Kohnen




Years active

1996–present




Origin

Utrecht, Netherlands




Role

Musician






Also known as

Killahman Machine, Porcelain Minotaurs




Labels

Ad Noiseam, Sublight Records, various others




Associated acts

Servants of the Apocalyptic Goat Rave, The Kilimanjaro Darkjazz Ensemble, Celestial Season, The Mount Fuji Doomjazz Corporation, Wormskull, Phuture Doom, Igorrr, The Hard Way




Music groups

The Kilimanjaro Darkjazz Ensemble (Since 2000)




Genres

Breakcore, Drum and bass, Grindcore, Oldschool jungle




Albums

Bikini Bandits - Kill! Kill! K, VOODOOM, Full Metal Racket, New Millennium Dreadz, Warrior Sound




Similar People

Limewax, Enduser, Igorrr, Shitmat, The DJ Producer




Profiles




SoundCloud

Facebook

Myspace
Bong-Ra is the performing name of Dutch breakcore musician Jason Kohnen from Utrecht. Formed in 1996, initially producing and DJing jungle music. Previous to Bong-Ra Jason Kohnen performed as bassist and drummer for stoner/doom metal band Celestial Season amongst others.
Contents
Kohnen's style contains a variety of crossovers and fusions of different genres, including metal, gabba, jazz, rave, and jungle, becoming one of the front runners of the breakcore genre, sometimes credited as "yardcore" or "raggacore", blending reggae and ragga with breakcore.
Biography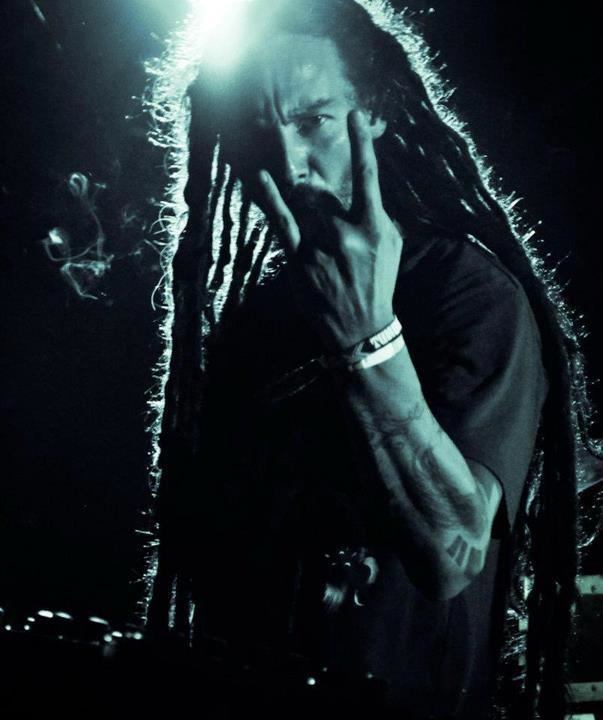 Bong-Ra's 1998 debut album New Millennium Dreadz was released on Djax Records; it was the first Dutch full length drum and bass album ever released.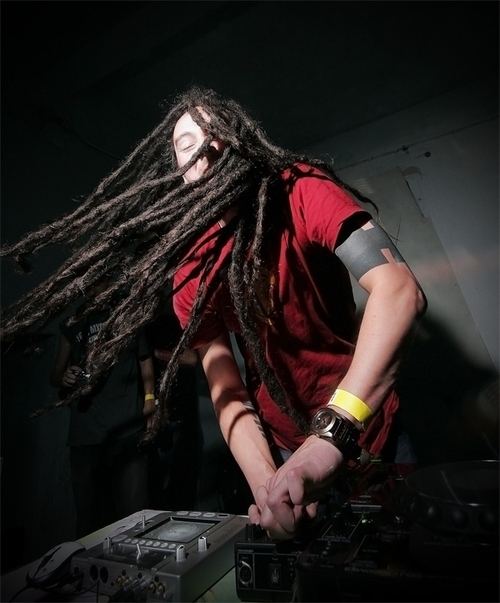 In 2001, Kohnen set up the Clash Records label releasing a mix of hardcore, ragga, and jungle on 7" vinyl, releasing artists like Parasite, FFF, Soundmurderer, I:gor and Murderbot. In 2004, the sublabel Kriss Records was set up, oriented more towards metal/breakcore, releasing material from Jahba, Drumcorps, DJ Scotch Egg, Maruosa, and Snares Man.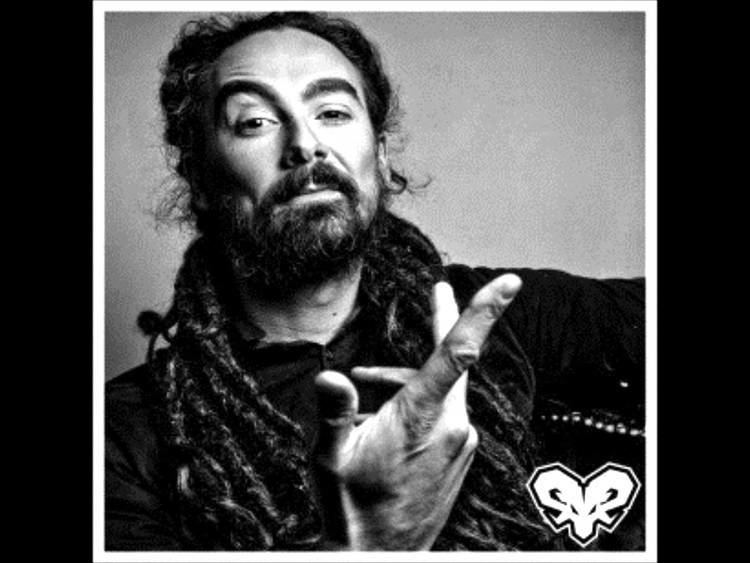 The "Breakcore a Go-Go!" breakcore/jungle parties in Utrecht and Rotterdam, together with FFF, where the first recurring breakcore parties in the Netherlands, running from 2003 to 2005.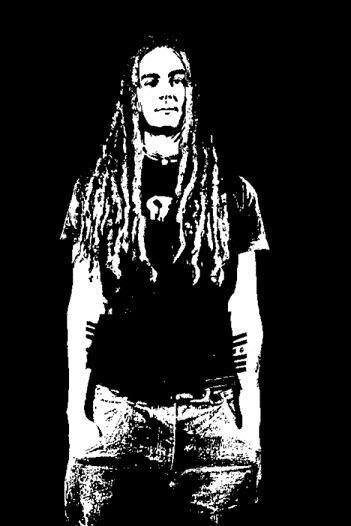 On 21 February 2002, a Peel session by Bong-Ra was aired on BBC Radio 1, which was later released on vinyl. John Peel regularly played Bong-Ra tracks after he had been sent a 4-track demo in 2000. Kohnen also got to meet John Peel in person and he considers the Peel session as one of the highlights of his career.
His second full-length album Bikini Bandits, Kill! Kill! Kill!, released on Supertracks Records in 2003, saw a cooperation with US Gyromart, creators of the Bikini Bandits. The videoclip to the track "666 MPH" aired on nightly rotation on Dutch MTV, and the album became part of a multimedia exhibition in the Museum of Modern Arts in Arnhem.
Discography
New Millennium Dreadz (1998, Djax Records)
Darkbreaks Volume 1 (1998, Djax Records)
Darkbreaks Volume 2 (1998, Djax Records)
Riddim Wars (2001, Death$ucker Records)
Peel Session (2002, Death$ucker Records)
Darkbreaks EP (2002, Russian Roulette Recordings)
Clash001: Jungle Talk / Killah One (2002, Clash Records)
Breakcore a Go-Go! (2003, Supertracks)
Bikini Bandits, Kill! Kill! Kill! (2003, Supertracks Records)
Clash002: as Killahman Machine (2003, Clash Records)
Old-Skool Armageddon (2004, Death$ucker Records)
Renegade Bubblin' (2004, Supertracks Records)
Praying Mantis E.P. (2004, Russian Roulette Recordings)
Conquering Lion (2004, Hydrophonic Records)
Blood & Fire (2004, Soothsayer Recordings)
Clash006: Soundwave / Warhead (2004, Clash Records)
Warrior Sound (2005, Supertracks Records)
Grindkrusher (2005, Ad Noiseam)
Monsters of Mashup (w/ Enduser & Shitmat) (2005, Ad Noiseam)
Colony of Electric Machines (2005, Vynalogica)
I Am the God of Hellfire! (2005, Ad Noiseam, Very Friendly / Supertracks Records)
Servants of the Apocalyptic Goat Rave (w/ Sickboy) (2005, Suburban Trash)
4 Adaptations of Rossz Csillag Alatt Szuletett (w/ Venetian Snares) (2006, Planet Mu)
Soldaat van Oranje (2006, Sublight Records)
Stereohype Heroin Hooker (2006, Ad Noiseam)
The Kill (w/ Enduser) (2006, Ad Noiseam)
Sick Sick Sick (2007, Ad Noiseam)
Full Metal Racket (2007, Ad Noiseam)
Panther Fight (2008, Mashit)
Vitus Blister EP (2008, Zhark)
Megasaurus / Gargantuan (2010, RUFF Records)
Monster EP (2010, Ad Noiseam)
Monolith LP (April 2012, PRSPCT Recordings)
On Your Knees Motherfucker EP (November 2013, PRSPCT Recordings)
Songs
Catholic High School Girls in Trouble
666 MPH
Bumba Claat
Suck Satan's Cock
Dark Jazz
Wormskull
Hello - My Cock Is an Aardvark
Ra is for Rave - E is for Ebenezer!
The Hard Way
Spiegeltje met lijntjes
Ragganaut
Can You Dig It?
Babylon Weep
Bang Face
Jo Bench
Terrorizah
Orgie van vuurzee
Slaytronic
Dawn of the Megalomaniacs
Eenzaam sterven wij allen
Dub Murderer
Suicide Speed Machine Girl
Varkenslachter
Darkness | Artificial Flesh
Coke Sniffah
Painkiller
Zumo de mis cojones oscuros
Naai De Duivel In Z'N Reet
The Rush
Killer Empress
Deathsucker Rave
Glowstyx Bangface VIP

References
Bong-Ra Wikipedia
(Text) CC BY-SA