Bojan Mamić (Serbian Cyrillic: Бojaн Maмић; born September 13, 1981 in Belgrade) is a Serbian football player who plays for Parnahyba.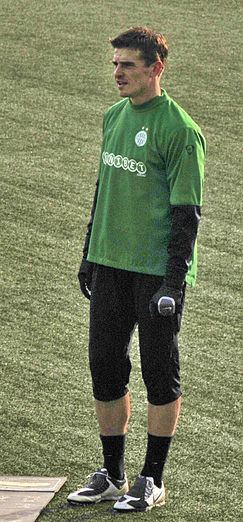 Bojan represented a number of clubs in the Serbian lower leagues around the city of Belgrade. He was prolific in his goal scoring during this period. In 2005 his goal scoring form saw him given the chance to sign for FK Rad in the Serbian SuperLiga. Bojan performed respectably at FK Rad and netted 11 times in 32 outings for the club.
After one season with FK Rad, Bojan moved away from Serbia and Belgrade for the first time to Minsk, the capital of Belarus. Playing for MTZ-RIPO Minsk, Mamić made 35 appearances and scored a very respectable 15 goals. He also had his first taste of European competition at MTZ-RIPO Minsk, playing in the UEFA Intertoto Cup as his club attempted to secure a UEFA Europa League place. In those two UEFA Intertoto Cup matches Mamić scored two goals. Mamić was prolific in the Cup in his season at MTZ-RIPO Minsk scoring six goals in four cup games.
Mamić's good form at the Belarusian club saw him transferred to Lithuanian top flight side FK Atlantas, in April 2008. It was a short stay at the Klaipėda club, before he was transferred to another Lithuanian club FBK Kaunas in Lithuania's second city Kaunas. Mamić spent eight eventful months at FBK Kaunas in 2008, and had his first opportunity to play in the UEFA Champions League qualifying matches. FBK Kaunas were eliminated from the competition and were drawn against Italian club U.C. Sampdoria in the knockout rounds of the UEFA Europa League.
Mamić left Lithuania for Spain in January 2009, to join the Spanish second division side Ciudad de Murcia; before returning to Eastern Europe in July 2009 as he joined Hungarian National Championship I side Ferencvárosi Torna Club.
Bojan joined Brazilian club Parnahyba after playing for Maltese club Mqabba F.C..
Bojan speaks Serbian, English, Spanish and Russian.