Roger David best known as Bohemia (Punjabi: راجر ڈیویڈ; born 15 October 1979) better known by his stage name Bohemia (Punjabi: ਬੋਹੇਮਿਆ) or Raja (Punjabi: ਰਾਜਾ) is a Pakistani-American rapper, songwriter, poet and record producer regarded as the first ever Punjabi rapper, releasing the first Punjabi rap album in 2002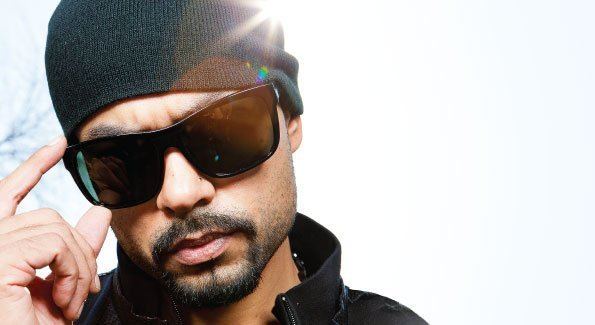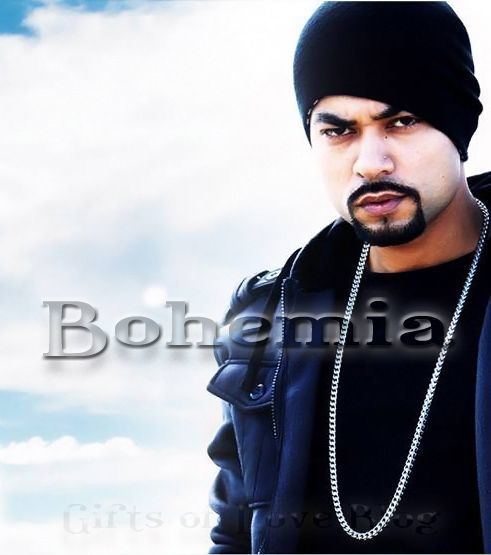 Bohemia was born on 15 October 1979 in Karachi, Sindh into an ethnic Punjabi, Christian family. He also has a bible and a Guru Granth Sahib at his home, as one of his forefathers was Sikh at one point. His father was an employee at Pakistan International Airline. The family were transferred to Lahore, where he spent his childhood, followed by seven years in Peshawar.In his early teens, bohemia arrived with his family in America, settling in San Francisco's Mission District. Within their first month on the block, He witnessed a young man get murdered over five dollars. The killer was the man's brother in law. This would be his first lesson on trusting others in the streets of Pardes (the foreign land). Although he had strong knowledge and passion for writing music, he made it a second priority, and began hanging on the street corners to run drugs for local hustlers.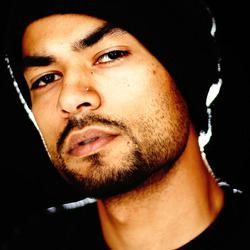 The streets became a priority to Ra, but he would occasionally play keyboards at local Desi events. Through this platform, he gained recognition in the Desi music community. But what struck people most was his ability to write songs or poetry, mostly in Urdu and Punjabi. He was offered a lucrative job at a Sacramento based recording studio and he decided to follow his passion. He packed his bags and left his family behind to become a full-time musician. Along with a crew of other musicians, he was now spending his days on the road, playing gigs throughout the US and Canada, sleeping in cars and on recording studio floors. It would be through this experience that he would learn about stage presence. As the youngest member of the musical family, he came to consider them his older brothers, but as certain members became entangled in hard drugs, the crew fell apart. It was at this point that he, still a teenager, decided to go his separate way. Again, he packed his bags, this time to join his cousin in Oakland. Oakland, CA. A city known for both its abundance of independent rap labels and it's uncontrollable murder rate. Devastated by the loss of his friend and heavily influenced by his friends in Oakland, He began to loose focus on his music and indulge in heavy drugs, crime and women. He spent his days hanging in the streets and moving drugs across the 680 and 880 interstate.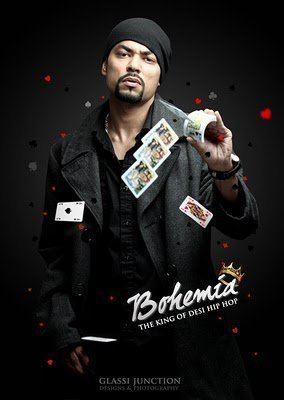 Yet and still, Bohemia would be delivered an opportunity which would draw him back to his true passion. His cousin was working on a West Oakland recording studio, when he introduced him to a young hip hop producer called Sha One. Sha was in the process of setting up his own label. He was looking for an artist who had a strong presence both live and on record and he saw this in Ra. He flipped out when he heard Bohemia reciting something he'd written in Punjabi, and asked him to rap it over one of his beats. He has never rapped seriously before, but when he did, it was as if he'd found the perfect expressive medium for his writing.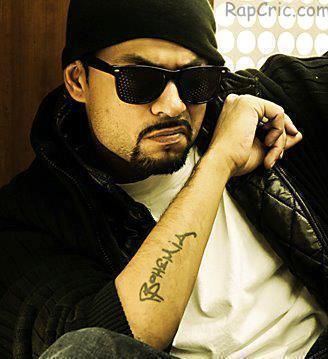 Over the next few months, he wrote a library of lyrics. This would become arsenal for his debut album Vich Pardesan De (In The Foreign Land) – an autobiographical story of his life as a Desi youngster adopting to the streets of America. This album brought forth not only a voice for young Desis who were constantly balancing between Desi culture and American culture, but a new genre of music: Desi Rap.
His independent debut album, reached the Top 10 on BBC Radio UK in 2002. The following album, Pesa Nasha Pyar [Money, intoxication, love] became the first full-length Punjabi rap album released by a major label. He subsequently signed a multi-record deal with music label Universal Music Group [2006 – 2009]. In 2006 Pesa Nasha Pyar was on the Top 10 downloads of Maxim, and No. 3 on Planet M chart India.
Da Rap Star, his third album, received four nominations at the UK Asian Music Awards and PTC Punjabi music awards It also remained at No. 1 on Planet M chart several weeks. Bohemia toured in 2009. performing in North America, Australia, Europe and Asia. He has appeared on several of Universal India's compilations.
He performed the title track for Warner Bros film Chandni Chowk to China, appearing in the film with Akshay Kumar and Deepika Padukone. A few months later he did the title track for another Akshay Kumar film, 8 x 10 Tasveer. In 2011 he gave a song as a present to Akshay Kumar for his first Hollywood Production Breakaway. Bohemia also also featured in the track with Mika Singh on the film, Desi Boyz's track subha hone na de.
In September 2012 he released his fourth album Thousand Thoughts. In 2013, it won Best Non-Resident Punjabi Album award at PTC Punjabi Music Awards. At the Coke Studio Sessions he was the first rap artist, appearing in their fifth season where he performed three songs. Bohemia has also recorded a collaboration with Sonu Kakkar and Jamaican American artist Sean Kingston.
In May 2012, Sony Music India signed Bohemia. As part of the association, Sony Music managed his music albums, launches and shows under its artist management program.
In 2015 Bohemia decided to launch his own music label Kali Denali Music. Bohemia appeared in XXL magazine in New York.
In 2016 Bohemia was signed with India's largest music company, T-Series. His fifth album 'Skull & Bones' was completely released on February 13, 2017 by T-Series and Kali Denali Music. The logo of the album sparked a rumour about Bohemia's alleged connection with Illuminati. Despite all this, the album hit the number one spot on iTunes. The album had a total of 10 tracks including the classic 'Bijlee' that narrates the tragic tale of a next door girl; 'Zamana Jali' in which he told about the Fake World or How the world is it now; also 'Photo' in which he told us the Story of his Journey. Commercial Hit-makers Badshah, Raftaar and Bollywood sensation Armaan Malik too tweeted acknowledging the album by the Desi-hip-hop pioneer.
School Di Kitab
Paise Da Nasha
Kandyaari Dhol Geet