Bodene Thompson (born 1 August 1988 in Tauranga, New Zealand) is a professional rugby league footballer of Māori descent who currently plays for the New Zealand Warriors of the National Rugby League. He previously played for the Gold Coast Titans and Wests Tigers.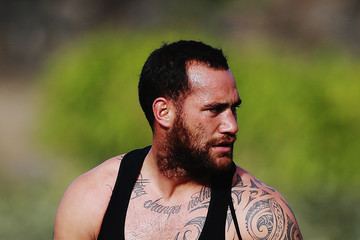 A Tauranga City Sharks junior, Thompson played first grade alongside his stepdad when aged only 16.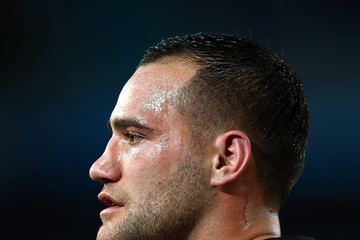 He then moved to Australia with his family and attended Keebra Park High. In 2008 he played for the Gold Coast Titans Toyota Cup side.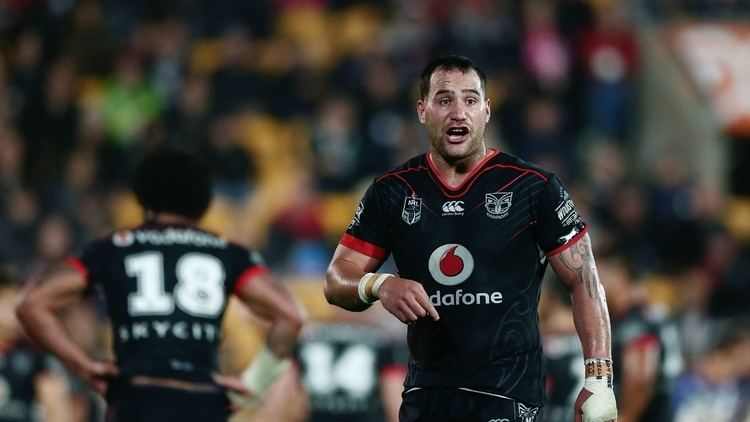 Thompson made his NRL debut for the Gold Coast Titans in Round 9, 2009, making 3 appearances from the bench that year. He made 17 appearances in 2010, including 2 semis, and signed a deal with the club that lasted until the end of the 2014 season. Thompson played for the New Zealand Māori in 2010 against England.
Thompson was released from the Titans in 2012 and signed a two-year deal with rival club Wests Tigers commencing in 2013.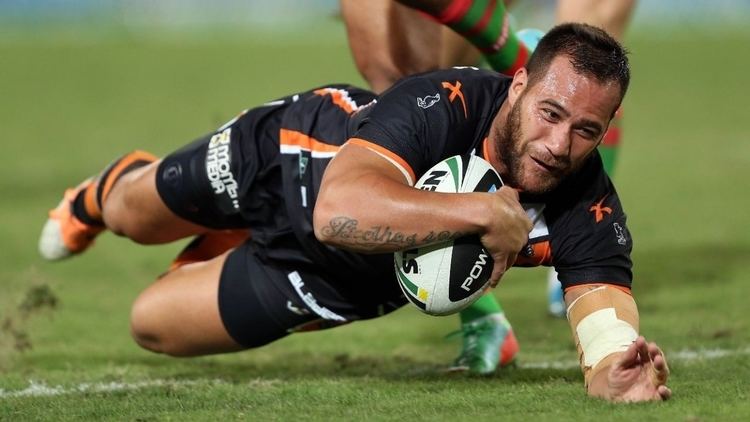 Having knocked back an offer to join the Tigers in 2007, Thompson had said, "I had the (Wests Tigers) offer there (in 2007) but I'm a family man and like to be around my family. We had only just moved over so I didn't want to shoot off somewhere else as soon as we got here." Thompson felt compelled to change clubs as he was behind Greg Bird, Ashley Harrison, and Nate Myles for a spot in the back-row.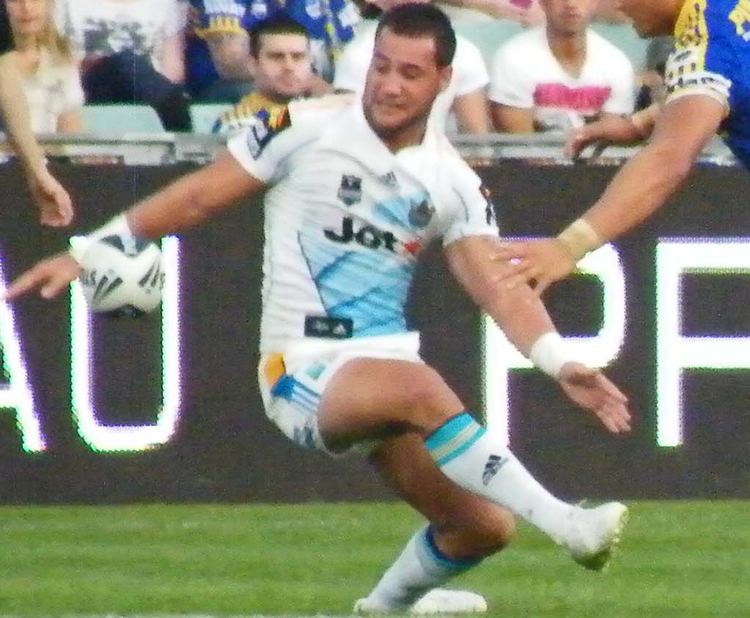 Thompson played in 15 games for the Wests Tigers in 2013. He mostly played in the second-row, but finished the season in the centres.
On 1 November 2014, Thompson signed a 3-year contract with the New Zealand Warriors starting in 2015.
He was named in the New Zealand Māori squad for a match against the New Zealand Residents on 15 October 2016.