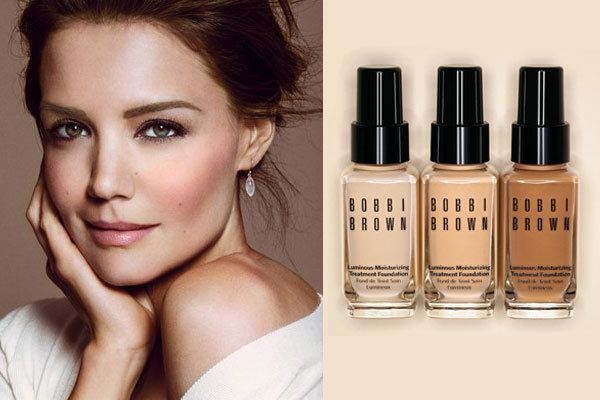 Born to a Jewish family in Chicago, Illinois. Brown has 5 siblings including her step siblings. Brown graduated from Emerson College in Boston with a degree in theatrical makeup. In 1980, she moved to New York City to work as a professional makeup artist. Brown became known for a makeup style that included moderate and natural tones, which was a stark contrast to the bright colors used at the time. In 1991, she and a chemist released a line of new lipsticks under the brand Bobbi Brown Essentials, which debuted at Bergdorf Goodman in New York City. The success of her makeup line led Estée Lauder to buy the company in 1995. Her work has since been featured on the covers of magazines such as Elle, Vogue, Self and Town & Country. Brown was inducted into the New Jersey Hall of Fame as part of the Class of 2013. Brown served as Yahoo Beauty's Editor-in-Chief from February 2014 to February 2016.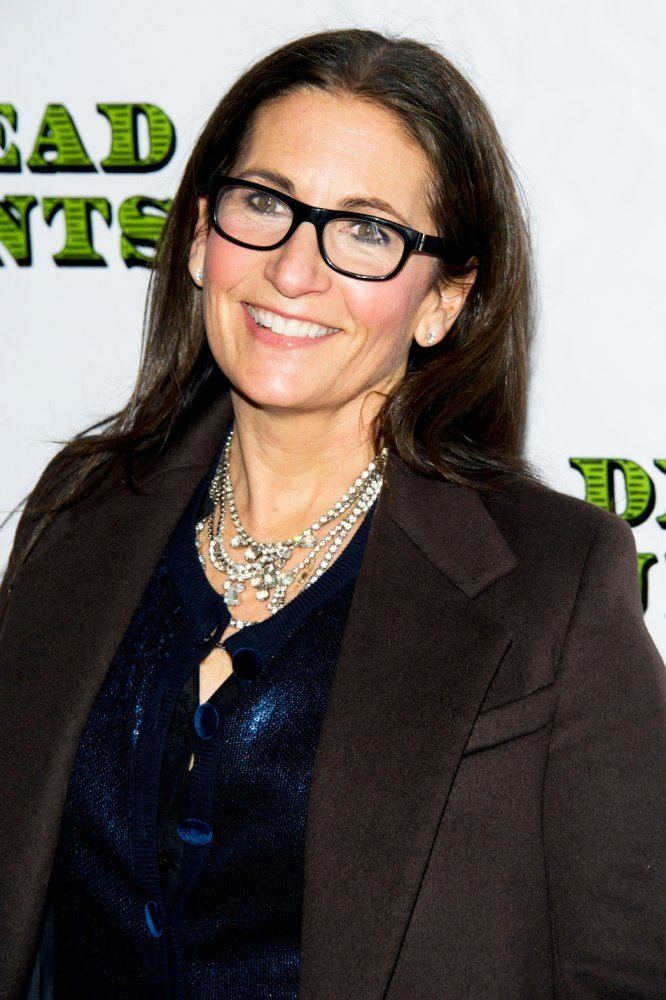 In 1990, Brown worked with a chemist to come up with ten natural lipstick shades. In 1991, the ten shades debuted under the name Bobbi Brown Essentials at Bergdorf Goodman. The following year, she released yellow-toned foundation sticks. Estée Lauder Companies Inc. bought Bobbi Brown Essentials in 1995; Brown retained complete creative control of the makeup line. In 2007, the first freestanding Bobbi Brown Cosmetics retail store opened in Montclair, New Jersey with a makeup school in the back. In 2012, Bobbi Brown's cosmetics were estimated to represent approximately ten percent of Estée Lauder Companies' total sales. As of January 2014, there were approximately thirty free-standing Bobbi Brown cosmetics stores. Bobbi Brown's cosmetic stores also offer makeup lessons for anyone who is interested in pursuing a career in the makeup industry. Today, Bobbi Brown Cosmetics is the #1 makeup artist brand founded by a woman.Template:Parameters? The brand is available in more than 60 countries and distributed at exclusive retailers including: Nordstrom, Bergdorf Goodman, Neiman Marcus, Saks Fifth Avenue, Bloomingdale's, QVC, Sephora, Macy's, Harrods, Selfridges, Brown Thomas, Lane Crawford, Harvey Nichols, Isetan, Takashimaya, Le Bon Marché and Douglas, as well as 75 freestanding stores.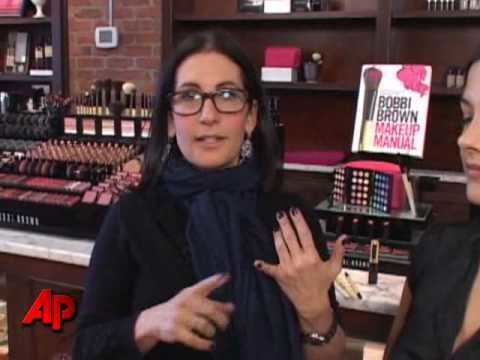 In December 2016, it was announced that Brown would step down from the company by the end of the year.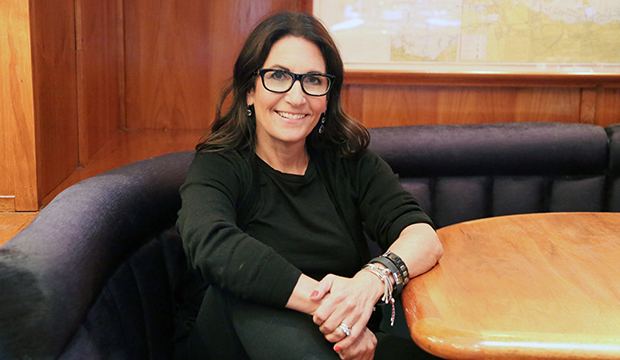 Bobbi Brown has a collection of six fragrances named Bobbi, Beach, Bath, Almost Bare, Bobbi's Party, and Bed.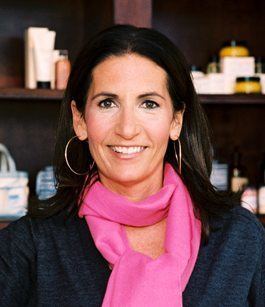 In 2013, she collaborated with Safilo Group S.p.A. to produce an eyewear line, Bobbi Brown Eyewear. Recently Bobbi Brown has acquired M.A.C Cosmetics.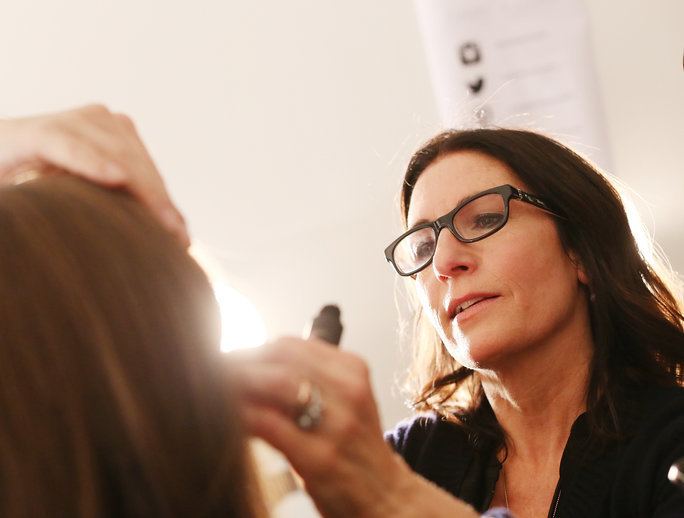 Bobbi Brown Beauty: The Ultimate Resource (1995) (ISBN 0-446-58134-8)
Bobbi Brown Teenage Beauty: Everything You Need to Look Pretty, Natural, Sexy and Awesome (2000) with Annemarie Iverson, New York Times Best Seller (ISBN 0-06-095724-7)
Bobbi Brown Beauty Evolution: A Guide to a Lifetime of Beauty (2002) (ISBN 0-06-008881-8)
Bobbi Brown Living Beauty (2007) (ISBN 0-8212-5834-6)
Bobbi Brown Makeup Manual: For Everyone from Beginner to Pro (2008) (ISBN 0-446-58134-8)
Bobbi Brown Beauty Rules (2010) (ISBN 0-811-87468-0)
Bobbi Brown Pretty Powerful (2012) with Sara Bliss (ISBN 0-811-87704-3)
Everything Eyes (2014) with Sara Bliss (ISBN 978-1-4521-1961-8)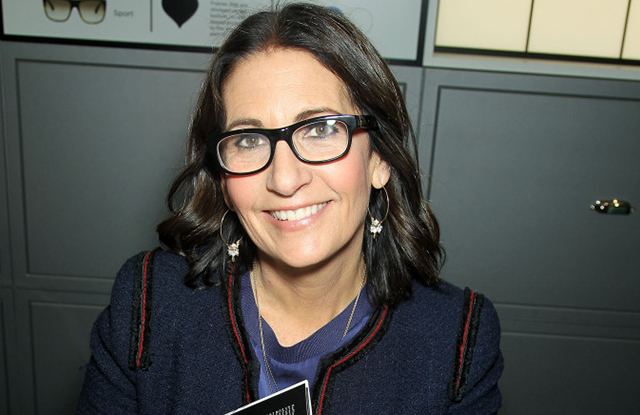 Bobbi Brown Cosmetics launched The Pretty Powerful Campaign for Women & Girls on International Women's Day in 2013. Pretty Powerful supports organizations that seek to empower women through job skills training programs and girls through education. Beneficiaries to date include Dress for Success, the Broome Street Academy High School, and the Girl Rising Fund.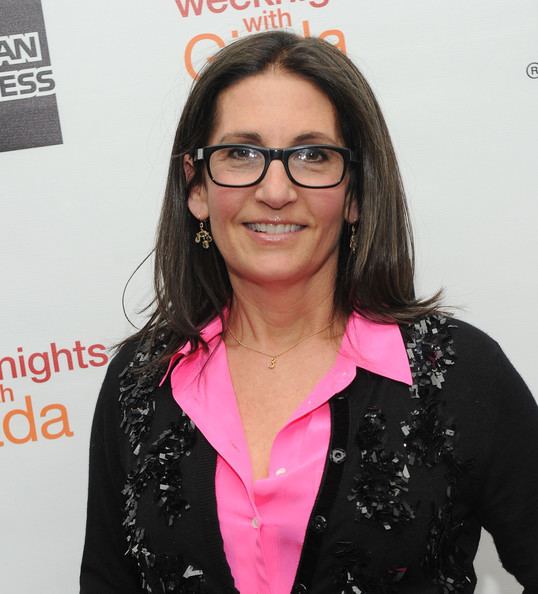 Brown is married to Steven Plofker, has three sons, and lives in New Jersey. She spends her summers in Bay Head on the Jersey Shore.