Preceded by

Jonathan Barnett




Political party

Republican Party




Role

Lawyer




Name

Bob Ballinger




Occupation

Lawyer










Born

January 31, 1974 (age 41) Bremerton, Washington, USA (

1974-01-31

)


Spouse(s)

Jessica Lynn Thomas Ballinger




Children

Bobby, Lydia, Asa, Shiloh, Titus, and Millie Ballinger




Residence

Hindsville, Madison County Arkansas, USA Business address: Berryville, Carroll County




Alma mater

Daniel Webster High School Northeastern State University University of Arkansas School of Law




Education

Webster High School, Northeastern State University, University of Arkansas School of Law
Sen. Bob Ballinger introduces 'stand your ground' bill
Robert Alan Ballinger (born January 31, 1974) is an American politician and lawyer, who is a Republican member of the Arkansas House of Representatives. His District 97, which he has represented since 2013, includes parts of Carroll, Madison, and Washington counties in the northwestern portion of his state,
Contents
Personal life and education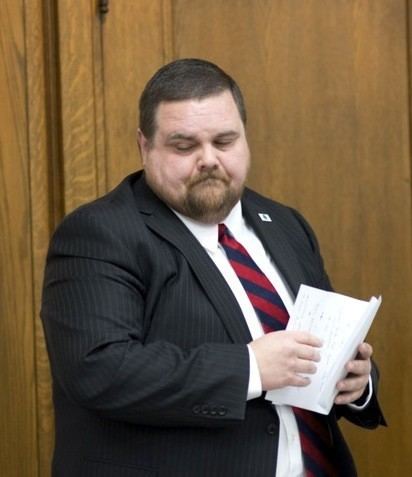 A native of Bremerton in northwestern Washington, Ballinger was reared in Tulsa, Oklahoma, where he graduated from Daniel Webster High School. He received a Bachelor of Arts in Social Studies Education from Northeastern State University in Tahlequah, Oklahoma. In 2004, he received his Juris Doctor degree from the University of Arkansas School of Law in Fayetteville.
Early career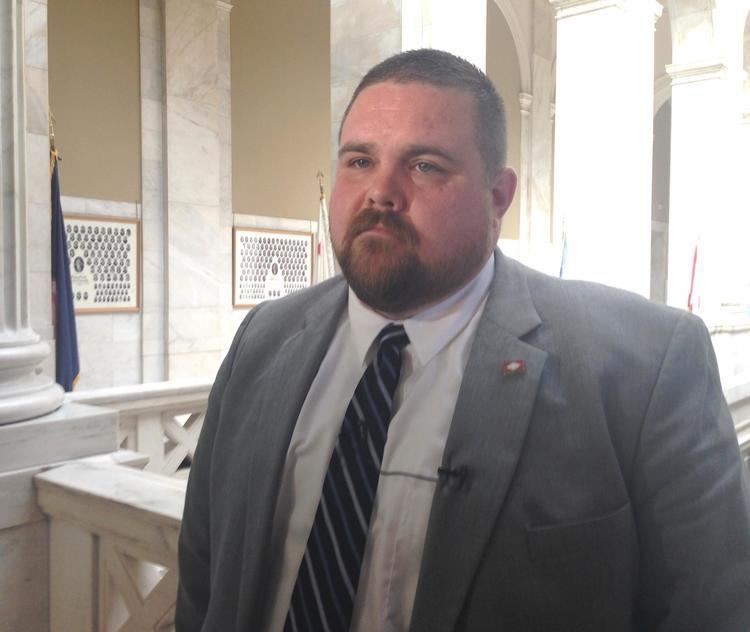 From 1999 to 2002, Ballinger taught history in Sapulpa near Tulsa. From 2006 to 2011, he was director of operations of Kings River Title Company in Rogers, Arkansas. He has practised law since 2006 and is a former chairman of the Berryville Chamber of Commerce.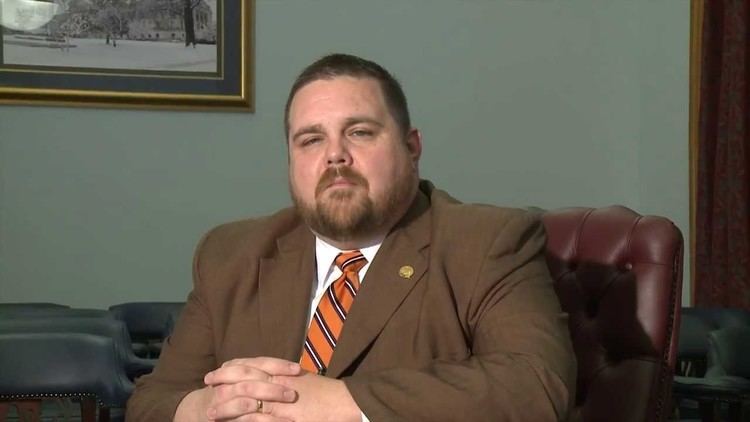 Though Ballinger's law office is in Berryville, the seat of government of Carroll County, but he and his wife, the former Jessica Lynn Thomas (born 1976), reside in rural Hindsville in Madison County. The Ballingers have six children. He is a Baptist and affiliated with Kiwanis International.
Political life
In 2012, Ballinger won the Republican nomination for the District 97 House seat over Jeremy Miller, 1,362 (52.4 percent) to 1,238 (47.6 percent). He then defeated the Democrat Robert D. Berry (born 1949) of Eureka Springs, 6,706 (56.2 percent) to 5,226 (43.8 percent). The position opened when the incumbent Republican Representative Jonathan Barnett was transferred to the reconfigured District 87.
Ballinger serves on these House committees: (1) Agriculture, Forestry, and Economic Development, (2) Energy, (3) Judiciary, and (4) Performance Review. He is the chairman of the House Subcommittee on Juvenile Justice and Child Support.
Representative Ballinger in 2013 co-sponsored amending state income tax rates. He co-sponsored a proposed spending cap on the state budget, but the measure failed by two votes on the House floor. He voted to override of the vetoes of Democratic then Governor Mike Beebe to enact legislation to require photo identification for casting a ballot in Arkansas and to ban abortion after twenty weeks of gestation. He was a co-sponsor of both of those measures. He further supported related pro-life legislation to forbid the inclusion of abortion in the state insurance exchange, to make the death of an unborn child a felony in certain cases, and to forbid abortion whenever fetal heartbreat is detected.
Ballinger co-sponsored legislation to empower officials of religious institutions and universities to engage in concealed carry of firearms for church and campus safety. He opposed the bill to reduce the fees for obtaining a concealed-carry permit. He co-sponsored the House-passed measure to prohibit the governor from regulating firearms during an emergency. He voted against approved legislation to make the office of prosecuting attorney in Arkansas nonpartisan. He supported failed legislation to prohibit the closure of public schools after a two-year period of declining enrollment. He voted for legislation to establish a tiered system for lottery scholarships. Ballinger co-sponsored the bill, signed by Governor Beebe, to permit the sale of up to five hundred gallons per month of unpasteurized whole milk directly from the farm to consumers.
Ballinger won his second term in the House in the general election held on November 4, 2014, a strong year politically in Arkansas for Republican candidates. He defeated the Democratic choice, Charles "Sonny" Carter, 6,234 votes (65 percent) to 3,384 (35 percent).
In February 2015, Ballinger authored House Bill 1228, designed to prohibit government from imposing a burden on the free exercise of religion. The measure passed the House, seventy-two to twenty. One of the opponents, Representative Camille Bennett, a former city attorney for Lonoke, Arkansas, called for a reworking of the legislation.
Bennett claimed the Ballinger bill would establish a "type of religious litmus test" which could impact nearly any law under consideration by the legislature. The measure was subsequently signed into law in revised form, SB 975, by Republican Governor Asa Hutchinson.
Ballinger was the state co-chairman of the presidential campaign for U.S. Senator Ted Cruz of Texas, whom he hosted on a campaign swing through Arkansas in August 2015. Working with Ballinger in the campaign is former gubernatorial candidate Curtis Coleman, who was defeated in the 2014 primary election by Governor Hutchinson.
References
Bob Ballinger Wikipedia
(Text) CC BY-SA