Name

Bluma Zeigarnik





Role

Psychologist






Died

February 24, 1988, Moscow, Russia




Education

Humboldt University of Berlin




Books

The Pathology of Thinking, Experimental Abnormal Psychology
Bluma Wulfovna Zeigarnik (Russian: Блю́ма Ву́льфовна Зейга́рник; 9 November (27 October) 1900 – 24 February 1988) was a Soviet psychologist and psychiatrist, a member of the Berlin School of experimental psychology and Vygotsky Circle. She discovered the Zeigarnik effect and contributed to the establishment of experimental psychopathology as a separate discipline in the Soviet Union in the post-World War II period.
Contents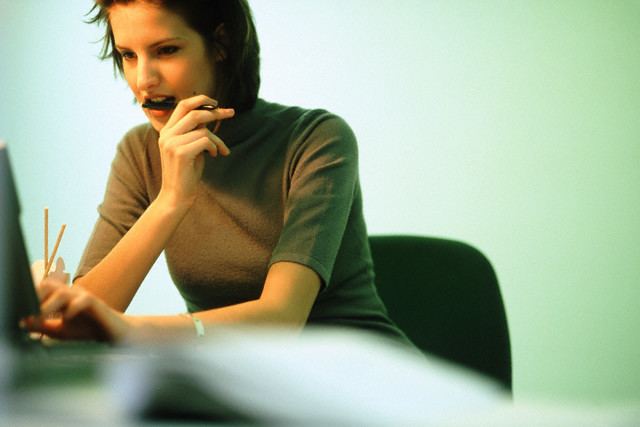 In the 1920s she conducted a study on memory, in which she compared memory in relation to incomplete and complete tasks. She had found that incomplete tasks are easier to remember than successful ones. This is now known as the Zeigarnik effect. She later began working at the Institute of Higher Nervous Activity which is where she would meet her next big influence Vygowski, and become a part of his circle of scientists. It was also there that Zeigarnik founded the Department of Psychology. During that time, Zeigarnik received the Lewin Memorial Award in 1983 for her psychological research.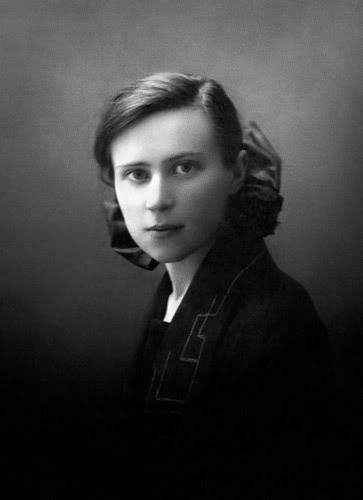 Early life and education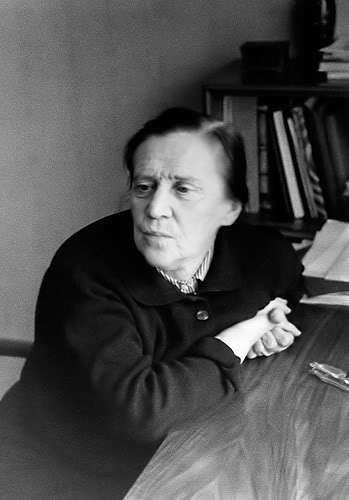 Zeigarnik was born and raised as Bluma Gerstein into a Lithuanian Jewish family in Prienai, Suwałki Governorate (now in Lithuania) to Volf and Ronya Gerstein, as their only child. Although her parents spoke some Yiddish, their primary language was Russian, as was hers. From a very young age, Zeigarnik had a high regard for education. This showed in Zeigarnik's interest in wanting to continue her education. Zeigarnik was one of the first Russian women to go to a university. She spent many hours studying in the library. It was there that she met her husband, Albert Zeigarnik and later married in 1919. In 1922, her husband Albert and she left for Berlin, where he studied at the Polytechnic Institute and she at the University of Berlin. She met Kurt Lewin and assisted him during her time at the university. She graduated in 1925 and received a Doctoral degree from the same university in 1927.
Zeigarnik matriculated from the Berlin University in 1927. She described the Zeigarnik effect in a diploma prepared under the supervision of Kurt Lewin. In the 1930s, she worked with Lev Vygotsky at the All-Union Institute of Experimental Medicine (AUIEM, aka VIEM). During World War II, she assisted Alexander Luria in treating head injuries. She was a co-founder of Moscow State University Department of Psychology and the All-Russian Seminars in Psychopathology. She died in Moscow at the age of 86.
Later life
In 1931, Zeigarnik and her husband moved to Moscow, where she began a career at the All-Union Institute of Experimental Medicine (AUIEM). In 1940, a major event happened in Zeigarnik's life; her husband Albert was arrested on suspicion of spying for Germany. By this time, they had two children together, one six years old born in 1934 and the other less than a year old born the previous year in 1939; she was left to take care of the two by herself. Throughout the year, she continued to visit her husband where he was being held in the Lubyanka prison and waited to learn what his punishment and fate were to be. In 1943, Zeigarnik returned to Moscow and began her work again at AUIEM and continued working there until 1950. Shortly after, she lost her job because of anti-Semitism. In 1983, Zeigarnik was awarded the Lewin Memorial Award for her psychological research. Although she was awarded, due to the Russian government's strict rules, the award was reviewed and approved but she was unable to retrieve it. In February 1988, Zeigarnik passed before ever gaining her award.
Influences
One of Zeigarnik's first influences was Kurt Lewin. Zeigarnik met Lewin during her first year at Humboldt University of Berlin. During this time, Lewin was a teacher and a researcher, and one of the first to let females into his lab. Zeigarnik liked his progressive views and started her scientific career within his research group. It was with Lewin that she developed her well-known theory: the Zeigarnik effect. Not only was Lewin the main influence in Zeigarnik life, but he was also a good friend. Another Influence of Zeigarnik was L.S Vygotsky. Zeigarnik met and started working with Vygotsky, as well as A.R Luria and A.N Leontyev in the 1930s. Together they studied topics involving mental structures and general psychology. Their research also allowed Zeigarnik to create and name her own field of psychology.
Research and contributions
In the 1920s, Zeigarnik continued her study under Vygotsky's supervision and was able to conduct a study on memory in which she compared memory in relation to incomplete and complete tasks and found that it is easier for people to remember incomplete tasks than those that are complete. The findings became known as "The Zeigarnik Effect". Shortly after her finding of the Zeigarnik Effect, she began work at the Institute of Higher Nervous Activity, where she was also influenced by the psychologist Vygotsky, becoming a part of his science research activities. Zeigarnik work provided great service to her country and as a pathophysiology, she established the use of her work in medical care, specifically in clinical work. Zeigarnik's copious experience helped her present the stages of development of Russian Psychology. Her work had a clinical focus which helped psychiatric health professionals focus their attention on mental health issues. In addition, she continued to teach and concentrated on the importance of mental health and clinical practice. Later, Zeigarnik concluded that the importance of taking personality assessment of the patient's psychological state and general understanding of their defect structure was key. Zeigarnik stated that, "Any problem suggested by psychiatric practice, whether it concerns the examination of disability, or the study of the structure of remission, or the effectiveness of treatment - the data of psychological study comes useful only at once, when and where they suggest a qualification of the whole personality rather than a certain mental process".
Zeigarnik effect
In psychology, the Zeigarnik effect states that people remember uncompleted or interrupted tasks better than completed tasks (this effect should not be confused with the Ovsiankina effect). In Gestalt psychology, the Zeigarnik effect has been used to demonstrate the general presence of Gestalt phenomena: not just appearing as perceptual effects, but also present in cognition.
Awards and honors
Zeigarnik was nominated for the Lewin Memorial Award in 1983 for her work regarding neuropsychology. This award was named after her former professor Kurt Lewin, and is commonly rewarded to those who help to expand and develop psychological research. Being that Zeigarnik herself had made many contributions in this area of research: creating her own theory, developing Pathophysiology, and working with mental structures, she was granted the Lewin award in Leipzig at the International Congress of Psychology. Although officially acknowledged at the congress, Zeigarnik did not ever physically receive the award. This was due to the strict policies Russia had at the time; especially regarding political bans between East and West. Although eventually the award had been reviewed and approved, Zeigarnik was not allowed to travel outside of the country to retrieve the award. In 1988, 5 years after being nominated, she died before ever receiving it.
Selected publications
1927: Das Behalten erledigter und unerledigter Handlungen. Psychologische Forschung 9, 1-85.
1965: The pathology of thinking. New York: Consultants Bureau Enterprises.
1972: Experimental Abnormal Psychology. New York: Plenum Press.
1984: Kurt Lewin and Soviet psychology. Journal of Social Issues 40, 193.
References
Bluma Zeigarnik Wikipedia
(Text) CC BY-SA