2002




Punk




1995






Jason Farrell, Joe Gorelick, Dave Stern, Jake Kump, Zac Eller, Dave Bryson, Aaron Ford, Areif Sless-Kitain, Brian Clancy




Dischord No.101, Post Mortem Anthem, Polymer, Join Us, Hot Fast Union




Swiz, Kerosene 454, Sweetbelly Freakdown, Garden Variety, Retisonic
Bluetip was a rock band from Washington, D.C. It was formed in 1995 by ex-members of Swiz, and released four albums, an EP, and a number of singles before splitting up in January 2002.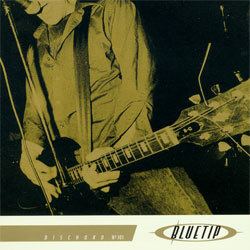 Bluetip's music is a fairly accessible brand of 'post-hardcore' punk rock, but without the bleak introspection of many of their Dischord labelmates. Jason Farrell's lyrics are quite often humorous and self-mocking, and there is a notable absence of political grandstanding.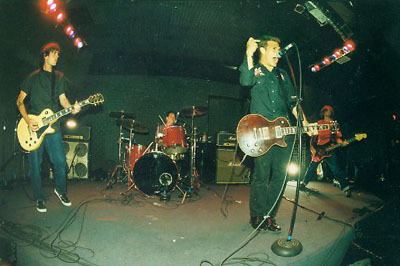 In 2001, when Farrell moved to New York, the band eventually folded. After Bluetip split up, Farrell formed a new band, Retisonic. A reunion was announced for 2008.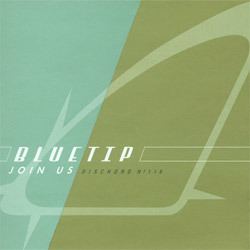 Brian Clancy (guitar, 1999–2001)
Jason Farrell (guitar/vocals)
James A. Kump (bass)
Areif Dasha Sless-Kitain (drums, 2000–2001)
Dave Bryson (drums, 1998–2000)
Zac Eller (drums, 1995–1996)
Joe Gorelick (drums, 1996)
Aaron Ford (drums, 1996–1998)
Dave Stern (guitar, 1995–1999)
Dischord No. 101 (Dischord Records, 1996)
Join Us (Dischord Records, 1998)
Hot (-) Fast (+) Union EP (Slowdime, 2000)
Polymer (Dischord Records, 2000)
Post Mortem Anthem (B-sides collection) (Dischord Records, 2001)
Not One Light Red: A Desert Extended (Sunset Alliance, 2002)
RetisonicPost Mortem Anthem · 2001
New Shoe PremonitionPolymer · 2000
If I Ever Sleep AgainDischord No101 · 1996

Bluetip Wikipedia