Bluestone 42 was a comedy drama series about a British bomb disposal detachment in Afghanistan during Operation Herrick, first broadcast on 5 March 2013 on BBC Three. Filmed in South Africa, the show focuses on the camaraderie between the soldiers, situational comedy, bureaucracy, conflicts of interests and relationships, and is contrasted with the deadly situations the soldiers are required to defuse. The show's name refers to the unit's call-sign, and is rendered verbally as "Bluestone Four-Two."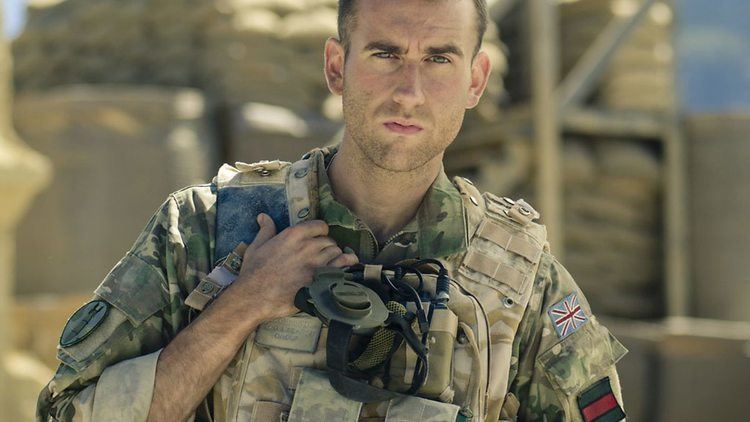 The third and final series began on 9 March 2015 and ended on 13 April 2015. In July 2015, Cary and Hurst confirmed the show would not return for a fourth series. They cited BBC Three's impending move to online, and the withdrawal of troops from Afghanistan as contributing towards the show having 'run its course.'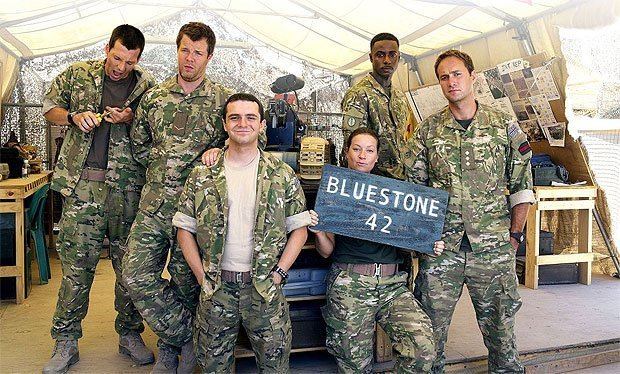 Series 1 and 2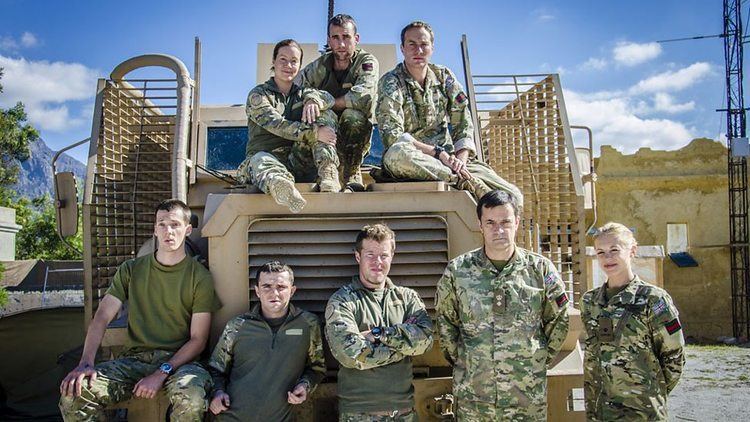 A major plot arc revolved around a will-they-won't-they relationship between the Captain Nick Medhurst, Bluestone 42's Ammunition Technical Officer, and Major Mary Greenstock, the Padre at Patrol Base Frost, the Forward operating base where Bluestone 42 is based. This involves Nick's repeated attempts at romance which are half-heartedly shrugged off by Mary. New character Corporal Gordon "Towerblock" House is introduced at the end of Series 1. His dislike of Nick for being of a higher social class than him leads to confrontations, with Towerblock labeling Nick a "Rupert" (a mostly derogatory term for an upper-class officer). This is soon resolved after a close encounter with the Taliban.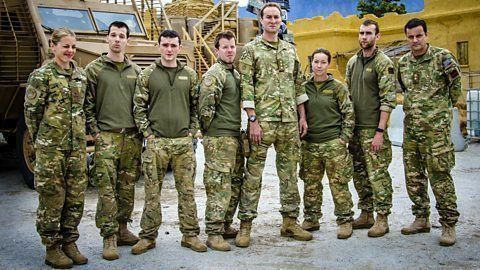 Minor story-lines often involve Scottish Privates Kevin "Mac" McDowell and Euan "Rocket" Armstrong, and the bizarre activities they invent to while away the time, described by another character as "Stupid, dangerous and often quite unhygienic".
Series 3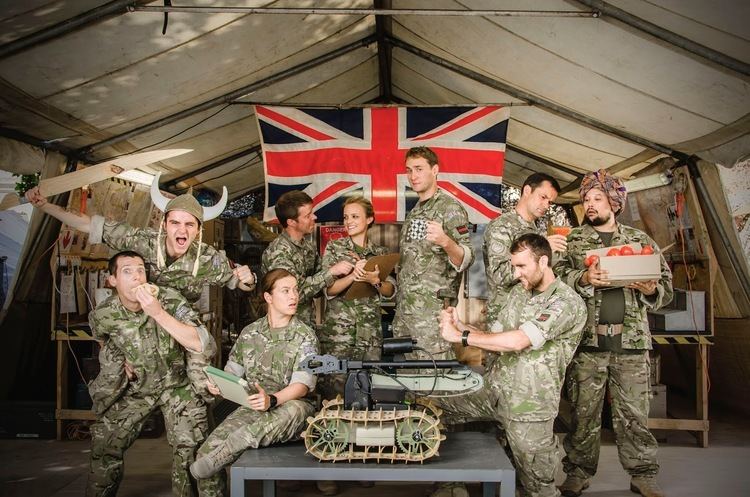 During the second episode, Medhurst is badly injured when trying to defuse an IED, his injuries lead to him losing a leg. It is during this ordeal that Corporal Lynda Bird's true feelings for Nick manifest and she is visibly the most upset by Nick's injury.
With Nick out of Afghanistan, new ATO Captain Ellen Best takes charge of Bluestone 42. She is initially met with hostility from Bird due to her aforementioned attraction to Nick, but she later learns to respect, or even like her. Captain Best detracts from Nick's laid back and lazy attitude towards Army regulations and tries to complete her role as ATO by the book; as showcased by her in the third episode however, she is willing to sacrifice her integrity for the good of the team (namely by stealing a fridge). A minor story arc is Lance Corporal Simon "Medal" Lansley's romantic attempts with Ellen, much to the delight of "Mac" and "Rocket" who perpetually taunt Simon, however, in Episode 5, Ellen explains to Simon that she has no feelings for him and even if she did, it would violate regulations. In Episode 6, Simon learns that the medal Nick wrote him up for has been denied, and that the officer his fiance left him for has not only been awarded a medal but also had a previous romance with Captain Best. After mistaking an attempt by Mac and Rocket to show him respect by awarding him a medal of their own design as mockery, Simon goes AWOL on the final day of the tour and is left in Afghanistan.
Tony Gardner as Lieutenant Colonel Phillip Smith
Laura Aikman as Captain Ellen Best
Katie Lyons as Corporal Lynda Bird
Matthew Lewis as Corporal Gordon "Towerblock" House
Stephen Wight as Lance Corporal Simon "Skip" Lansley
Scott Hoatson as Private Euan "Rocket" Armstrong
Jamie Quinn as Private Kevin "Mac" McDowell
Susan Wokoma as Lance Corporal Jasmine Jaspers (Medic)
Mark Evans as Padre Major Keith Turnbull
Keeno-Lee Hector as Faruq Harrif
Former cast
Ndoni Khanyile as Private Pamela Roberts (Series 1)
Gary Carr as Corporal Christian "Millsy" Mills (Series 1)
Rory Girvan as Corporal Dave Lamming (Series 2)
Kelly Adams as Padre Major Mary Greenstock (Series 1–2)
Oliver Chris as Captain Nick Medhurst (Series 1–3 Ep 2)
Mike McShane as Colonel Randall Carter (Guest)
Birgitte Hjort Sørensen as Astrid Nygaard (Guest)
Murray Todd as Captain Peter Softly (Guest)
Rory Acton-Burnell as Sergeant Robert Hogg (Guest)
Matt Newman as Sergeant Morrison (Guest)
Jeremy Jess Boado as Wakdar (Guest)
Series 2 began airing on 27 February 2014 with Matthew Lewis joining the cast as ammunition technician Gordon House.
On 20 March 2014 it was confirmed in a BBC announcement that Bluestone 42 had been recommisioned for a third and final series on 24 January 2014, consisting of six 30-minute episodes, produced by Michelle Farr. This series began airing on 9 March 2015 on BBC3 at 10pm.
Bluestone 42 has been met with positive reviews. In The Independent, James Rampton described the show as "The Hurt Locker meets Miranda" and said that it "strikes the right balance between edgy and entertaining". Rich Johnston of BleedingCool.com compared the show favourably to M*A*S*H. Corporal Daniel Whittingham, a British Army bomb disposal expert, said the series' black humour was "spot-on" and its action scenes "pretty accurate".
In December 2014 Series 1 was broadcast on the Australian ABC network, and online player ABC iView.