Covid-19



2000




United Kingdom




Frank Launder





English




1957




Lee Ryan, Duncan James, Simon Webbe, Antony Costa



Blue Murder at St Trinians (1957) is British comedy film set in the fictional St Trinians School. Directed by Frank Launder and written by him and Sidney Gilliat, it was the second of the series of five films and stars Terry-Thomas, George Cole, Joyce Grenfell, Lionel Jeffries and Richard Wattis.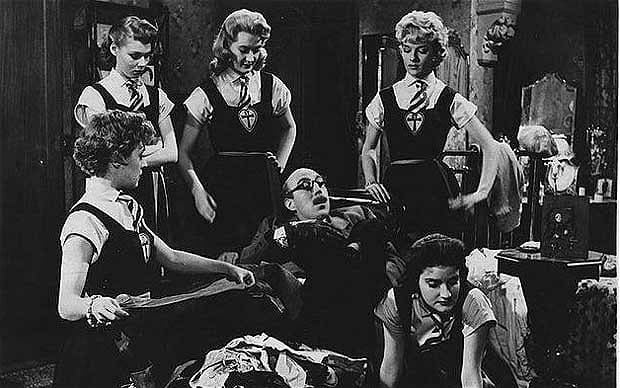 Spiv "Flash Harry" has set up a marriage agency for the Sixth Form and an Italian Prince is interested in meeting the girls. Meanwhile, the father of one of the Sixth Formers is involved in a diamond theft and recklessly decides to hide out at the school.
Cheating in an academic competition so that they can win a goodwill trip overseas to pave the way for the Sixth Form girls to meet the Prince, the girls force the diamond thief to reluctantly masquerade as their headmistress so that he can accompany them on their trip as their chaperone.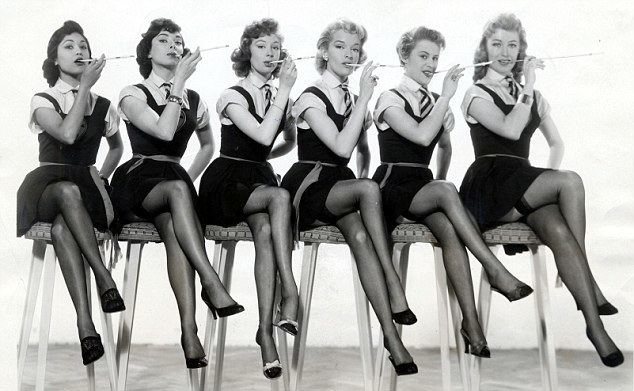 Chaos reigns as the St. Trinians girls run amok in Europe, leaving a string of victims in their wake as they win by underhanded means at hockey in France and at water polo in Italy.
George Cole as "Flash Harry"
Joyce Grenfell as Policewoman Sergeant Ruby Gates
Terry-Thomas as Captain Romney Carlton-Ricketts
Lloyd Lamble as Superintendent Kemp-Bird
Terry Scott as Police Sergeant
Lionel Jeffries as Joe Mangan
Thorley Walters as Major Whitehart
Cyril Chamberlain as Army Captain
Judith Furse as Dame Maud Hackshaw
Kenneth Griffith as Charlie Bull
Alastair Sim as Miss Fritton
Guido Lorraine as Prince Bruno
Sixth Form
Lisa Gastoni as Myrna Mangan
Rosalind Knight as Annabel
Dilys Laye as Bridget Strong
Sabrina as Virginia Fritton
Ministry of Education
Richard Wattis as Manton Bassett
Eric Barker as Culpepper-Brown
Peter Jones as Prestwick
Michael Ripper as Eric the liftman
As Miss Fritton, Sim appears in only two scenes.
A leading model at the time, Sabrina got high billing, appearing in all the posters and publicity stills in school uniform, but she actually had a non-speaking part in which she was only required to lounge in bed reading a book while men hovered around her. She is described as the "school swot", the only pupil to go to bed on time and where she reads the works of Dostoyevsky.
Thorley Walters was to re-appear in The Pure Hell of St Trinians, effectively replacing Richard Wattis as Culpepper-Browns nerve-racked assistant. He was also to play the part of Culpepper-Brown himself in The Wildcats of St Trinians in 1980.
It was Rosalind Knights first credited film role. She too would later appear in The Wildcats film, this time as a teacher.
Blue Murder at St Trinians Wikipedia
(Text) CC BY-SA