Covid-19
Plantae




Polypodiales




Blechnum




Species




Pteridophyta




Blechnaceae




Blechnum brasiliense






Polypodiopsida /  Pteridopsida (disputed)




Blechnum, Blechnum gibbum, Blechnaceae, Blechnum tabulare, Blechnum chilense
Blechnum brasiliense, with the common names Brazilian dwarf tree fern, Red Brazilian tree fern, and red dwarf tree fern, is a fern species in the genus Blechnum.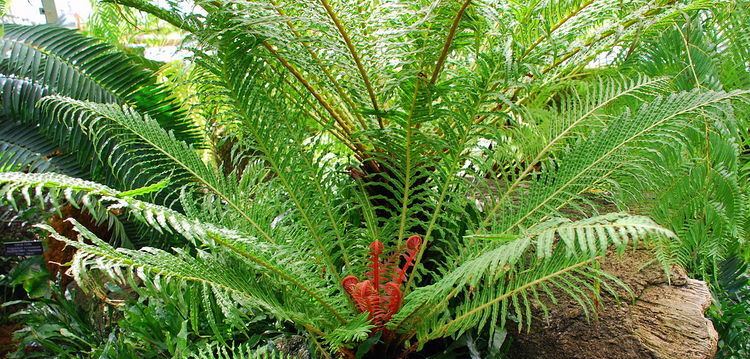 The species was named by Gerrit Davidse of the Missouri Botanical Garden, after its field collection in Brazil.
The fern is native to the warm and humid subtropical forests of South America.
Habitats include:
the Atlantic Forest biome, within southeastern Brazil, Uruguay, and the interiors of Argentina and Paraguay.
the Amazon region, in Brazil, Peru, Bolivia, Colombia, Ecuador, Venezuela, and Guyana.
Guatemala.
The erect rhizome of Blechnum brasiliense forms a thin stipe-stubbed trunk up to 30 centimetres (12 in) in height.
The new foliage is a striking deep red color. As the fronds mature it turns to a glossy green. On some selections, the new fronds emerge a pinkish-red.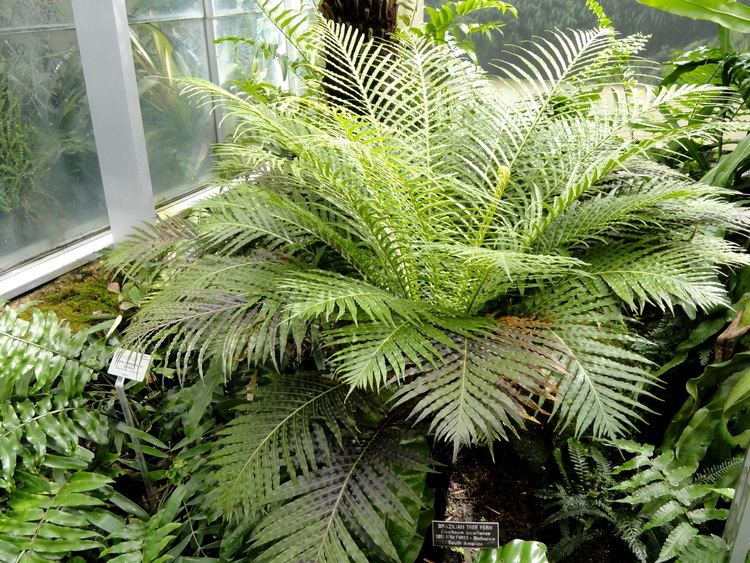 Blechnum brasiliense is cultivated as an ornamental plant. It is one of the better known and more common species of Blechnum grown in warmer climates.
Named cultivars include: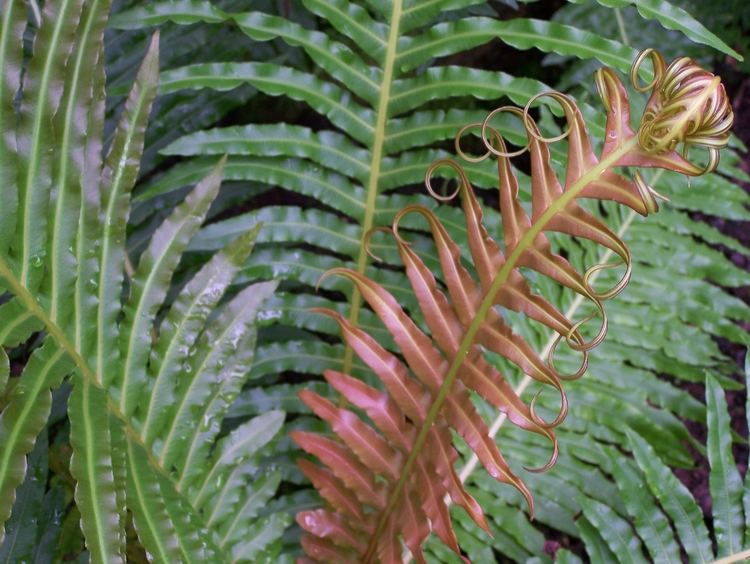 Blechnum brasiliense 'Crispum' — segments have prominently crisped margins.
Blechnum brasiliense 'cristatum' – segments are crested.
Blechnum brasiliense 'Volcano' — Red Dwarf tree fern, new foliage is red.
Blechnum brasiliense Wikipedia