Years active

1991–present




Name

Blake Young-Fountain




Full Name

Blake Edward Young-Fountain

Born

September 13, 1981 (age 42) (

1981-09-13

)

Alma mater

New York University Tisch School

Occupation

Actor, Model, and Producer

Movies

The Skinny

, I Am Michael, Chasing the Green, Blueprint




Similar People

Patrik‑Ian Polk, Justin Kelly, Brian Robbins
Blake young fountain reel
Blake Young-Fountain (born Sept 13, 1981) is an American actor, model, and producer. He's known for his roles in The Houseboy (2007), Chasing the Green (2009) and The Skinny (2012).
Contents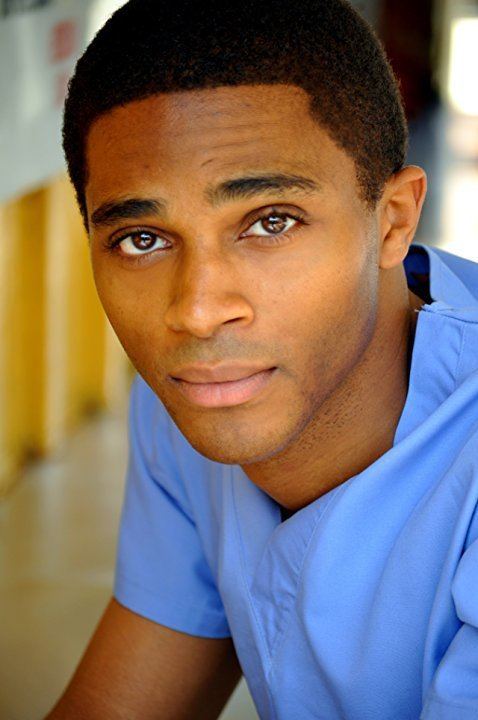 Early life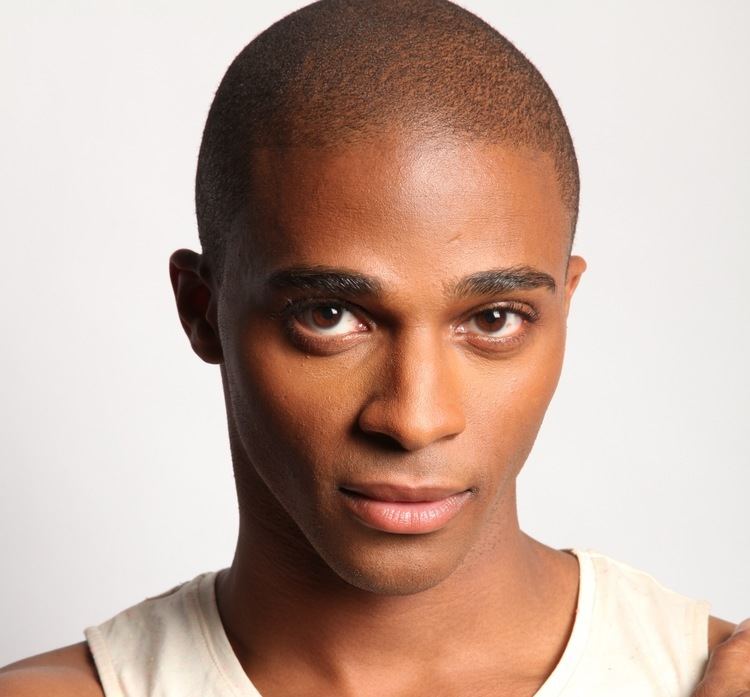 Young-Fountain grew up in both St. Louis, Missouri, and Norwalk, Connecticut; his parents worked in the fashion industry. His mother was a fan of the soap opera Dynasty and named him after her favorite character - Blake Carrington. He studied at New York University Tisch School, graduating with double majors in both Drama (BA) and Journalism (BA).
Personal life
Young-Fountain is cousins with actors Tommy 'Tiny' Lister, Wesley Jonathan and Crystal Jenious. He has an older brother who is a businessman and a younger brother who works in entertainment production. He is openly gay.
Production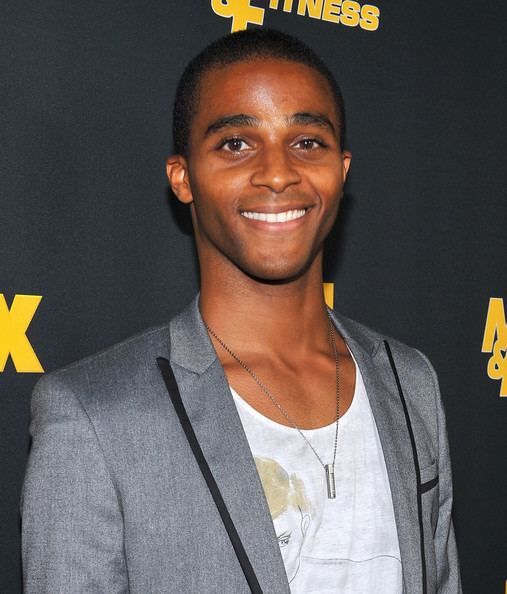 Griot's Lament (2014), Associate Producer
Filmography
Actor
-
The Vanishing Boxer (Short) (announced)
as
George Featherstone
-
Make the Moon (pre-production)
as
Elijah
-
South Central Daze: Nine-O (TV Movie) (pre-production)
2019
Unspeakable Indiscretions
as
Young Marlon
2019
Now What?! (TV Series short)
as
Daryl
- Whoever You Blow, You Know, He Knows (2019) - Daryl
2018
SK & J (TV Series)
as
George Michael
- First Pitch - George Michael
2018
Marlon (TV Series)
as
Dustin
- Homecoming (2018) - Dustin
2018
Dear White People (TV Series)
as
Man
- Volume 2: Chapter VIII (2018) - Man
2018
Grown-ish (TV Series)
as
Jerome / Student
- Erase Your Social (2018) - Jerome
- Un-Break My Heart (2018) - Jerome
- Starboy (2018) - Student
2017
Falling for Angels (TV Series)
as
Terick
- Malibu (2018) - Terick
- Leimert Park (2017) - Terick
2017
Pet Peeves (TV Short)
as
Brandon
2014
Griot's Lament (Short)
as
Salb
2013
Filthy (TV Movie)
as
Shoemaker
2013
The Mindy Project (TV Series)
as
Singing Waiter
- Mindy's Birthday (2013) - Singing Waiter
2013
Let Clay Be Clay
as
Young Cassius
2011
2 Broke Girls (TV Series)
as
Bro #2
- And the '90s Horse Party (2011) - Bro #2
2011
Parenthood (TV Series)
as
Arnie's Friend / Bradley's Friend #2
- Amazing Andy and His Wonderful World of Bugs (2011) - Arnie's Friend
- Damage Control (2011) - Bradley's Friend #2
2009
Perception
as
Interviewer
2009
The Real Deal (Video)
as
D'Vaugn Murray
2009
We Are New York (TV Series)
as
Asad
- Stop Domestic Violence (2009) - Asad
2009
Chasing the Green
as
Carl
2009
Taking Chance (TV Movie)
as
Soldier (uncredited)
2008
Meet Dave
as
Pedestrian (uncredited)
2007
Human Giant (TV Series)
- Ice Cream Party (2007)
2007
The Picture of Dorian Gray
as
Announcer
2006
Saturday Night Live (TV Series)
- Annette Bening/Gwen Stefani/Akon (2006) - (uncredited)
2005
As the World Turns (TV Series)
as
Waiter
- Episode dated 13 March 2006 (2006) - Waiter
- Episode dated 12 October 2005 (2005) - Waiter
- Episode dated 15 September 2005 (2005) - Waiter
- Episode dated 6 May 2005 (2005) - Waiter
2005
America's Most Wanted: America Fights Back (TV Series documentary)
as
Rashawn Brazell
- Rashawn Brazel (2005) - Rashawn Brazell
Producer
-
Make the Moon (associate producer) (pre-production)
2017
Make the Moon Trailer (Short) (co-producer)
2016
Purple Dots (Documentary short) (co-producer)
2014
Griot's Lament (Short) (associate producer)
Costume Department
-
The Vanishing Boxer (Short) (wardrobe) (announced)
2017
Make the Moon Trailer (Short) (costumer)
Miscellaneous
2011
Tryna Play Some Cards (Short) (production staff)
Self
2019
Voices of our Children (TV Special)
as
Self
2019
Steve (TV Series)
as
Blake
- Getting Older/Hey Steve!/Steve Harvey's Birthday (2019) - Blake
2009
Played by Fame (TV Series)
as
Self
- Eco Friend Date (2009) - Self
1993
MTV Beach House (TV Series)
as
Self
- MTV Beach House 2003 - Self
References
Blake Young-Fountain Wikipedia
(Text) CC BY-SA