The film was screened at the Casablanca Film Festival and the International Film Festival of India. It won the Filmfare Award for best film. Time Magazine (Europe) selected the film as one of the 10 Best Movies of the Year 2005 from around the globe. The movie was positioned at number five. Indiatimes Movies ranks the movie amongst the 25 Must See Bollywood Films. The film was premiered in the Marché du Film section of the 2005 Cannes Film Festival. Amitabh Bachchan received his second National Film Award for Best Actor at the 53rd National Film Awards, his fourth Filmfare Award for Best Actor and his second Filmfare Critics Award for Best Actor for his performance and Rani Mukerji won her second Filmfare Award for Best Actress.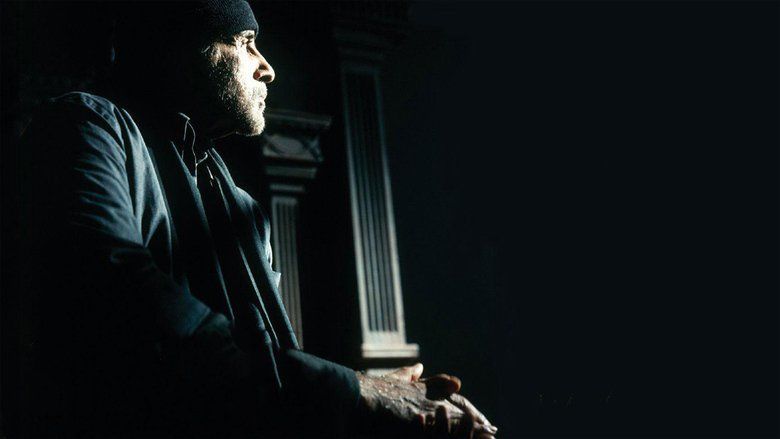 The film begins with Michelle McNally (Rani Mukerji), a blind and deaf woman, visiting her former teacher Debraj Sahai (Amitabh Bachchan), who now has Alzheimer's disease, in a hospital. The film then flashbacks to the past to her childhood.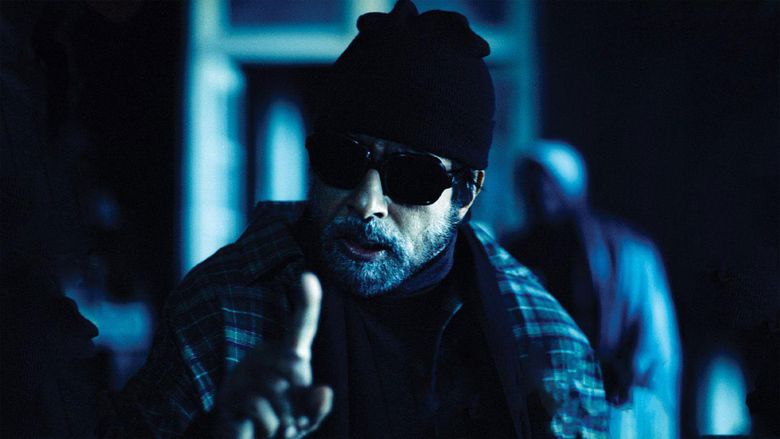 Michelle was a girl who lost her eyesight and hearing after recovering from an illness at the age of two and exists in a black world where she is isolated in the darkness of her own existence, trapped by her inability to see, hear and express. She grows up becoming more and more frustrated by the black and dark world around her, making her a violent, uncontrollable eight-year-old child. Her parents, Paul and Catherine, are at their wits' end trying to control her, until one day the light shines through the end of the tunnel.
Debraj Sahai enters their lives, an elderly alcoholic teacher for the deaf and blind, Debraj sees himself as a magician and is a disillusioned eccentric man. He takes it upon himself to bring young Michelle into the light. He uses harsh methods, although always for Michelle's long-term benefit. Initially, his methods are met with disapproval by Michelle's father, who asks Debraj to leave. Although her father thinks he is gone, Debraj stays as the teacher while her father is away on business for 20 days. Her mother grudgingly approves of his continuation given her fear of Michelle being sent to an asylum. By the 20th day, Debraj manages to teach Michelle some words and better manners, but he has difficulty teaching her the meaning of words. When Michelle's father returns, Debraj packs his bags. At the very last moment, as he is walking towards the door suitcase in hand, Debraj gets frustrated with Michelle's continuing insolent behaviour and he throws her into a fountain full of water. Michelle suddenly takes to Debraj's lessons at that moment and begins to understand meaning. She is able to recognize her mother and father, and can vocalize the first syllables of some words small enough for her to understand. The McNallys decide to keep Debraj as Michelle's teacher.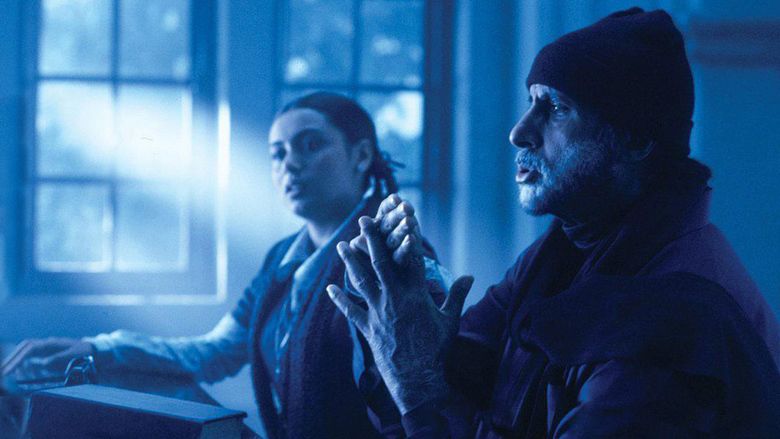 Many years later, Michelle has learned a great deal, becoming relaxed and expressive, and she is even able to dance and expertly sign. Debraj convinces the principal of a university to grant her an interview which she passes and gets admission to pursue a Bachelor of Arts degree, the first deaf-blind person to do so at that university. Michelle moves away from home and lives with Debraj and one of her servants. Over the next 2 years, she struggles to gain her Bachelor of Arts degree, failing year after year, but she still maintains her spirit. One reason is that she must rely on Debraj completely for interpretation of the material and studying. This problem is overcome by the Principal of the school preparing the whole first-year Arts course of study in Braille. Another reason for her continuing failure is that her typing skills are lacking and typing is her only way to write down what she knows during exams. However, she also soon overcomes this deficiency through another flash of increased competence when she almost quits the university and gets into an argument with Debraj.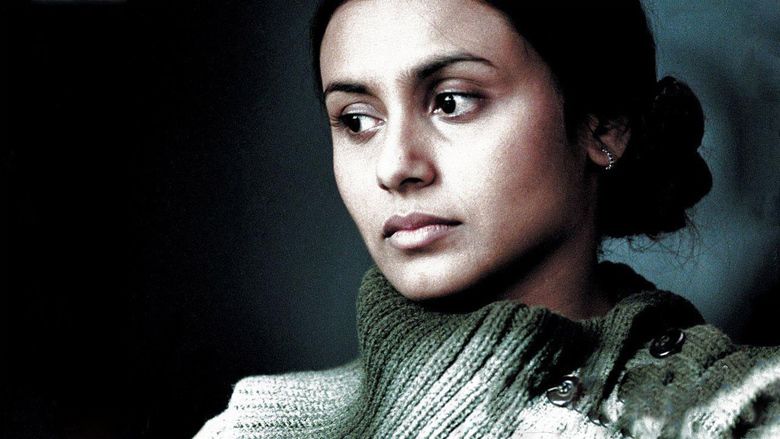 At the same time as Michelle suffers through and triumphs over her challenges, we also witness numerous other changes. Debraj begins to succumb to Alzheimer's, first forgetting the way out of the Principal's office and then forgetting Michelle and leaving her stranded during an ice cream celebration for her improved typing. We also see Michelle reconcile with her sister Sara, who we find out was jealous of her parents' affection for Michelle throughout her life. After attending Sara's wedding, Michelle begins to wonder about love, which she has not experienced, and she even asks Debraj to kiss her on the lips. Debraj reluctantly does so but decides to leave Michelle on her own because of this demand and the position she has put him in. Twelve years after enrolment, Michelle does manage to gain her BA, and with her proud parents looking on her, she even gives a speech to the graduating class. Wearing no black graduation robe, she thanks her parents and her teacher and she announces that she will only wear the robe so that her teacher may see her first.
Debraj is in a mental hospital due to his almost complete inability to remember his past and even how to speak. Michelle visits him wearing her robe and we see glimmers of memory return as Debraj realises that she has graduated and even does a victory dance. As the window opens to the rain outside, we see Debraj's hand in Michelle's reaching into the rain, and we hear the teacher-student pair say the first syllable of the word "water", with echoes of the scene in which Michelle first begins understanding the meaning of words earlier in the movie. However this time, it is Debraj who is beginning to learn to speak and understand.
The movie ends with a scene of Michelle amongst a crowd of people all dressed in black carrying candles walking towards a church. There is a voiceover of a letter Michelle has written to Debraj's friend Mrs Nair explaining that today was her teacher's first day of school, and that like hers, his alphabet began with "B L A C K".
Amitabh Bachchan (the teacher) as Debraj Sahai
Rani Mukerji as Michelle McNally
Ayesha Kapur as Young Michelle McNally
Shernaz Patel as Catherine McNally, Michelle's mother
Dhritiman Chaterji as Paul McNally, Michelle's father
Nandana Sen as Sarah McNally, Michelle's sister
Sillo Mahava as Mrs. Gomes
Mahabanoo Mody-Kotwal as Mrs. Nair
Sanjay Leela Bhansali first came up with the idea for Black in 1995 while filming Khamoshi: The Musical. He was inspired by Helen Keller's autobiography The Story of My Life and visited the Helen Keller Institute to do research. He also read the autobiography of deaf-mute pianist Geraldine Lawhorn for ideas. Much of the film was based on his observations between students, teachers and parents at the Institute. Bhansali originally planned for the film to be a low-budget film in Hindi and English which would provide a change from his prior film, the expensive Devdas.
A self-described "diehard fan" of Amitabh Bachchan since he was a child, Bhansali was able to cast him after Bachchan watched Hum Dil De Chuke Sanam and approached him about starring in one of his films. When Bhansali first approached Rani Mukherjee to play the role of Michelle McNally, she declined because she believed it was too challenging for her. To prepare for his role, Bachchan watched documentaries. Rani Mukherjee wore coloured contacts to give her the appearance of a blind girl and both Bachchan and Mukherjee studied sign language and Braille for seven months. A team of deaf-blind students were also on set advising the actors and instructing them in sign language.
The film was shot in Mumbai and in Shimla. Parts of pre-independence Shimla, were recreated by production designer Omung Kumar, who later worked with Bhansali on Saawariya (2007), in Film City, Kamalistan Studios and Mehboob Studios across Mumbai. The sets of Black were closed to prevent details about the film from leaking. The cast and crew experienced many difficulties during the film's shooting. During filming in February 2004 a fire broke out at the 15,000-square-foot (1,400 m2) Mumbai set, destroying costumes and props. The fire was started in the night when a plug sparked and ignited. Bhansali was forced to start the indoor sets from scratch. Also, during the outdoor shoot in Shimla the script required snow but there was none so the crew brought in snowmaking machines from Mumbai and created a man-made snowy landscape. Permission to shoot at the Indian Institute of Advanced Study's Viceregal Lodge was initially denied, delaying the film further.
Constantly on the sets of this movie was 'Zamir Dhale' – also a deaf-blind, proficient in tactile signing language. He stayed in Shimla during the time of the shooting to help Amitabh Bachchan and Rani Mukherjee understand the world of the blind and the deaf. He also taught them the usage of sign language and how to communicate with such people.
Black was originally scheduled to be released on 10 December 2004, but Bhansali decided to postpone its release. Black was released on 4 February 2005 in 170 different towns in India, a small number compared to most large-budget Bollywood films. Black was also screened at several international film festivals like the Casablanca Film Festival.
Black was met with acclaim from critics . Amitabh Bachchan and Rani Mukerji won the filmfare critic's acting awards also, besides the best actor and actress awards. The performances of Amitabh Bachchan, Rani Mukerji and Ayesha Kapoor were especially praised by critics. Richard Corliss of Time magazine selected it as one of the best films of 2005. It was also listed at number one on the Indiatimes' list of 25 Must See Bollywood Movies.
Black grossed around ₹225 million (US$3.5 million) making it the eleventh highest grossing Bollywood film of 2005. It was designated as an "average" financial success by Box Office India However, the film was the highest grossing Bollywood film overseas in 2005 and was the 2nd highest grossing film worldwide. In addition, Black earned approximately $754,819 in the US and £473,862 in the UK. Black had overseas gross of US$7.45 million.
A. R. Rahman was originally roped in to score the music, but he had to refuse due to busy schedules. The film's music is composed by Monty Sharma. Unlike many other Bollywood films, Black has only one song, "Haan maine chookar dekha hain", performed by Gayatri Ganjawala.
Black won the Best Feature Film in Hindi Award and Amitabh Bachchan received Best Actor award at the 53rd National Film Awards.
Black made an all-time record at the Filmfare Awards by winning eleven awards, beating the previous record holders: Dilwale Dulhania Le Jayenge (1995) and Devdas (2002) with ten wins each. Black is one of the 5 films alongside Guide (1965), Dilwale Dulhania Le Jayenge (1995), Kuch Kuch Hota Hai (1998) and Devdas (2002) to win all of the four major awards (Best Movie, Best Director, Best Actor and Best Actress).