Björgólfur Thor Björgólfsson (born 19 March 1967 in Reykjavík, Iceland), known internationally as Thor Bjorgolfsson, is an Icelandic businessman and entrepreneur, and former chairman of the financial firm Straumur-Burðarás and chairman of investment firm Novator Partners.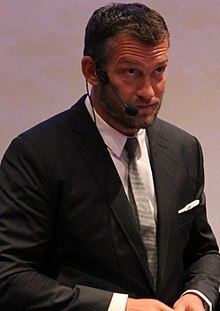 Björgólfur was the first Icelander to join Forbes magazine's list of the world's richest people in 2005; has been declared "Iceland's first billionaire"; and was ranked as the 249th-richest person in the world by Forbes magazine in 2007—up from 350th the previous year—with a net worth of $3.5 billion. In 2007 the Sunday Times' Sunday Times Rich List put his net worth at £2,000 million. However, following the financial crisis of 2007–2010, Björgólfur's net worth declined to $1 billion by March of 2009.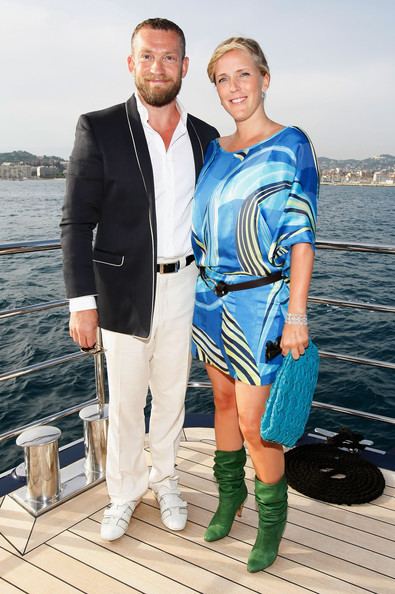 Björgólfur Thor is heir to a long family legacy in Icelandic business and politics. His great-grandfather was the legendary Danish-born Icelandic entrepreneur Thor Jensen, who helped to introduce the term "big business" to the country in the early years of the twentieth century. The eighth of Thor's eleven children was Margrét Þorbjörg Thors Hallgrímsson, whose daughter Þóra Hallgrímsson had Björgólfur Thor as her only child by her third husband Björgólfur Guðmundsson. Þóra Hallgrímsdóttir, Björgúlfs Thor mother, was married to George Lincoln Rockwell, founder of the American Nazi party. Björgólfur Thor has often emphasised this, for example by adapting for his company Novator the old logo of Eimskip, which Thor had originally designed for his company Kveldúlfur hf, and through his association with the biographical documentary Thor's Saga by Ulla Boje Rasmussen, which draws parallels between Thor Jensen and Björgólfur Thor.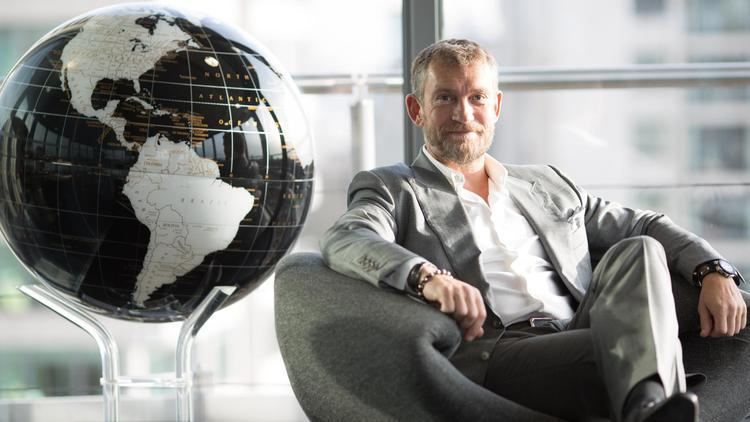 Björgólfur Thor grew up in the Reykjavík suburb of Vesturbær. A sketch of Björgólfur Thor's early life is offered by Ármann Þorvaldsson: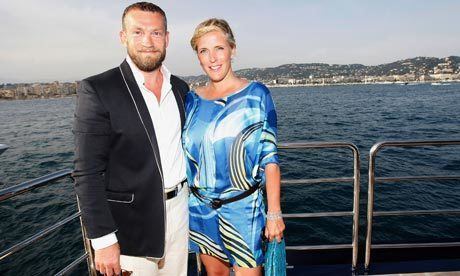 His rare self-confidence made him stand out. He was immensely physically strong and bench pressed over 450 pounds. He was an entrepreneur from early on, and by the age of 11 he was delivering newspapers in the early hours of the morning. A year later he was a delivery boy at the University of Iceland and, at 13, was running his own home video delivery service. While still in high school, he was running a nightclub in Reykjavík and organised the first Oktoberfest beer festival in Iceland. After high school, he studied business in New York. Fluent in several languages, and with an unusual ability to both blend in and stand out, he embodied Iceland's internationalism.
Björgólfur Thor Björgólfsson chose to go to the United States in 1986 when his father Björgólfur Guðmundsson's bankrupt firm, Hafskip, was embroiled in a financial scandal; the scandal may have arisen from the efforts of Hafskip's main competitor Eimskip and its allied political party, the Independence Party, to reduce competition, and the events probably had a considerable effect on the young Björgólfur Thor. At times he has presented his subsequent business activities as an effort to regain his and his father's reputations and pay their opponents back. Graduating from the prestigious Commercial College of Iceland in 1987, he completed a B.S. in Marketing at the Leonard N Stern School of Business at New York University in 1991.
On returning to Iceland, Björgólfur Thor became an events manager at Reykjavík's then two biggest clubs: Tunglið and Skuggabarinn. At this time he met and married the filmmaker Kristín Ólafsdóttir, with whom he has three children, the first of whom was born in 2005. They currently live in London, United Kingdom.
In 1991, Björgólfur Thor went to Russia along with his father and a friend, Magnús Þorsteinsson. The Icelandic businessmen, together with Russian partners, founded bottling company Baltic Bottling Plant, which was sold to Pepsi. Next they founded a brewing company. ООО "Торговый дом "РОСА" was registered in March 1995 and changed its name to Bravo OOO in February 1996. It further changed its name to Bravo International OOO in August 1996 and Bravo International JSC in December 1997. The founders of Bravo were six companies registered in Limassol, Cyprus. Björgólfur Thor was president of all of them. Bravo Brewery became a success producing the premium beer Botchkarov. The company became the fastest growing brewery in Russia. Heineken bought the brewery for $400m in 2002.
In 2000, Saint Petersburg opened an honorary consulate in Iceland. Björgólfur Thor Björgólfsson was appointed Consul and Magnús Þorsteinsson was appointed Honorary Vice-Consul. The opening ceremony was held on March 10, 2000.
Björgólfur Thor's ventures in Russia raised suspicion. An article in The Guardian wondered where Björgólfur Thor Björgólfsson's money came from and noted that in the 1990s the men "were not only ploughing money into the country but doing it in the city regarded as the Russian mafia capital. That investment was being made in the drinks sector, seen by the mafia as the industry of choice." Similar concerns were raised by Die Welt. Competitors in the Saint Petersburg brewing market faced problems. For instance, Ilya Weismann, deputy director of competing beverage company Baltic, was assassinated on 10 January 2000. Later Baltic director general Aslanbek Chochiev was also assassinated. One competing Saint Petersburg brewery burned to the ground.
Björgólfur Thor has strongly denied any connection with mafia activity. In his book, Billions to Bust and Back, he chronicles his time in St Petersburg, detailing how criminal elements tried to intimidate him into giving them access to his business and explaining which security measures he relied on to prevent it.
After leaving Russia, Björgólfur Thor started investing in several Icelandic firms in 2002.
Novator Partners, which is managed by Björgólfur Thor, has bought assets around Eastern Europe. The company's owners are unknown.
Late in 2002, Björgólfur Thor and Björgólfur Guðmundsson's holding company Samson ehf. gained a 45% controlling share of Landsbanki, Iceland's second largest bank, for about ISK12m in a controversial privatization. The board was announced in February 2003, with the chairman being Björgólfur Thor's father. Landsbanki was declared to be acting contrary to the interests of the United Kingdom and placed on a watchlist usually used for the blocking of funds to terrorist organizations by the British government after bankruptcy in October 2008.
Björgólfur Thor was the main owner as well as the chairman of the Straumur Investment Bank.
Two of Björgólfur Thor Björgólfsson's companies, Landsbanki and Straumur, left the Icelandic people with several billions of dollars in debt when they went bankrupt following the 2008–11 Icelandic financial crisis. He has been heavily criticized for his actions leading to the crisis.
Two days after the publication of the Icelandic government report on the financial crisis on 12 April 2010, Björgólfur Thor Björgólfsson issued a public apology for his role in the crisis in the Icelandic newspaper Fréttablaðið, including the statement:
I the undersigned, Björgólfur Thor, request forgiveness from all Icelanders for my role in the asset- and debt-bubble that led to the collapse of the Icelandic banking system. I request your forgiveness for my complacency towards the danger signs which arose. I request forgiveness for having not succeeded in following my instincts when I realised the danger. I request your forgiveness.
Although Björgólfur Thor's fortunes were reduced by the financial crisis, leading him to cancel the construction of a £100m luxury yacht, he has continued to prosper overall. He has defended his reputation by disputing government and journalistic criticisms of his role in the 2008 financial crisis on his website, through letters to newspapers, and through legal action.
In December 2013, the website "The Automatic Earth" reported:
Björgólfur Thor Björgólfsson is the inspiration for the main character of Bjarni Harðarson's satirical novel about the 2008–11 Icelandic financial crisis, Sigurðar saga fóts: Íslensk riddarasaga, where his counterpart is the main character, Sigurður frits ('fótur') Bjarnhéðinsson. He is also the inspiration for the main character of Bjarni Bjarnason's novel Mannorð ('reputation'), Starkaður Leví, who pays for the identity (and the life) of a well respected writer.
Björgólfur Thor and his great-grandfather Thor Jensen are the subject of the 2011 documentary film Thors saga by Ulla Boje Rasmussen.