Bistrica ob Sotli is a settlement in eastern Slovenia. It is the seat of the Municipality of Bistrica ob Sotli. The settlement lies on a river terrace above the right bank of the Sotla River. The area traditionally belonged to the region of Styria. It is now included in the Lower Sava Statistical Region; until January 2014 it was part of the Savinja Statistical Region. The settlement includes the hamlets of Cehovec, Koce, and Marof.
The settlement was initially known as Leskovec in the Middle Ages. The modern name of the settlement was changed from Sveti Peter pod Svetimi Gorami (literally, Saint Peter below the Holy Mountains) to Bistrica ob Sotli (literally, clear brook on the Sotla River) in 1952. The name was changed on the basis of the 1948 Law on Names of Settlements and Designations of Squares, Streets, and Buildings as part of efforts by Slovenias postwar communist government to remove religious elements from toponyms. Locally, the settlement was known as Sempeter. The name Bistrica was originally a hydronym; the Bistrica River flows past the settlement and is a tributary of the Sotla River. In the past, the settlement was known as Sankt Peter bei Konigsberg in German. During the Second World War, the settlement was temporarily renamed Konigsberg am Sattelbach as part of the Rann Triangle (German: ) and designated for resettlement by Gottschee Germans.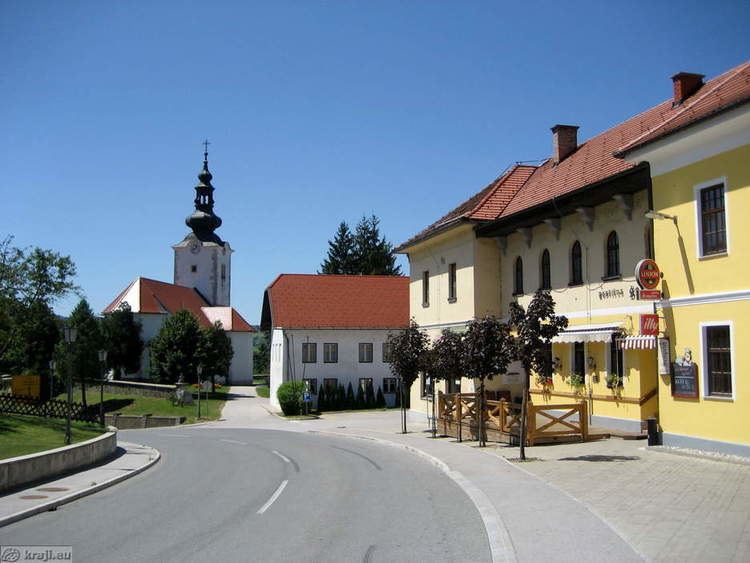 Archaeological finds in the area date back to the Illyrians. In 1472, Ottoman forces returning from Carinthia defeated troops under Colonel Seifried von Pohlheim in Bistrica ob Sotli. A peasant army led by Ilija Gregoric defeated forces of the Styrian Estates here on 8 February 1573. The settlement was devastated by the plague in 1645 and 1646, commemorated by a column with a white cross between the settlement and the hamlet of Stadler in neighboring Hrastje ob Bistrici. A school was established in Bistrica ob Sotli in 1829. A stonemasons workshop was active in the settlement in the first half of the 19th century.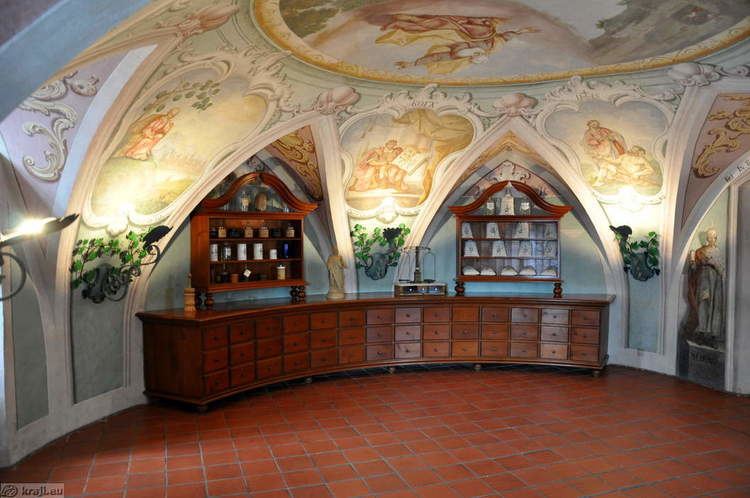 In the fall of 1941, the native population was mostly evicted and Gottschee Germans were settled here. 22 November was commemorated as the village holiday in memory of the evicted population. The Partisan soldier Janko Skvarca (a.k.a. Modras, 1915–1943), later proclaimed a Peoples Hero of Yugoslavia, fell during fighting in Bistrica ob Sotli on 20 December 1943.
Bistrica ob Sotli Wikipedia
(,)http://kraji.eu/PICTURES/korosko_savinjska/kozje_bistrica_ob_sotli_z_okolico/bistrica_ob_sotli/IMG_7979_bistrica_ob_sotli_big.jpg(,)http://kraji.eu/PICTURES/korosko_savinjska/kozje_bistrica_ob_sotli_z_okolico/olimje/samostan_olimje/stara_lekarna/DSC_5672_stara_lekarna_big.jpg(,)https://i.ytimg.com/vi/uNkGPDATSpo/hqdefault.jpg(,)http://i.ytimg.com/vi/H14NWYVWR9Q/hqdefault.jpg(,)http://i.ytimg.com/vi/IsM9Dyq8Y-A/hqdefault.jpg(,)http://i.ytimg.com/vi/7_VOVkK9vuY/hqdefault.jpg(,)http://i.ytimg.com/vi/jNqqyjeaTHQ/hqdefault.jpg(,)http://i.ytimg.com/vi/b5a3Q37JVUc/hqdefault.jpg
(,)http://kraji.eu/PICTURES/korosko_savinjska/kozje_bistrica_ob_sotli_z_okolico/bistrica_ob_sotli/IMG_7981_bistrica_ob_sotli_big.jpg(,)http://kraji.eu/PICTURES/korosko_savinjska/kozje_bistrica_ob_sotli_z_okolico/bistrica_ob_sotli/IMG_7987_bistrica_ob_sotli_hisa_big.jpg(,)http://s.inyourpocket.com/gallery/item_115659.jpg(,)http://www.turizem-podcetrtek.si/new/wp-content/uploads/2013/05/gostilna-sempeter-bistrica-ob-sotli-1.jpg(,)http://www.smomembassytoslovenia.org/Bistrica%2520ob%2520Sotli/P1010142.jpg(,)http://images-00.delcampe-static.net/img_large/auction/000/311/713/172_001.jpg(,)https://fbexternal-a.akamaihd.net/safe_image.php%3Fd%3DAQB6Q2k6IfZ_0LJY%26w%3D720%26h%3D540%26url%3Dhttp%253A%252F%252Fupload.wikimedia.org%252Fwikipedia%252Fcommons%252Fthumb%252F4%252F47%252FRijeka_Sutla_Zelenjak.jpg%252F720px-Rijeka_Sutla_Zelenjak.jpg(,)http://www.slovenia.info/pictures%252Ftown%252F8%252F2010%252Fbistrica-_OB_SOTLI_265845.jpg(,)http://kraji.eu/PICTURES/korosko_savinjska/kozje_bistrica_ob_sotli_z_okolico/olimje/jelenov_greben/gostisce/DSC_5783_jelenov_greben_gostisce_big.jpg(,)http://www.informeri.com/public/photo/img_62001_1418905832.jpg(,)http://www.slovenia.info/pictures%255CTB_other_tourist_offer%255C1%255C2015%255CNovi_TIC_2015_580719.jpg