Switzerland




292 m




14,685 (Sep 30, 2009)


4.43 km2


Arlesheim



Binningen (Swiss German: Binnige) is a municipality in the district of Arlesheim in the canton of Basel-Country in Switzerland. It is nestled in a valley, on a plateau, and on two hills overlooking the city of Basel.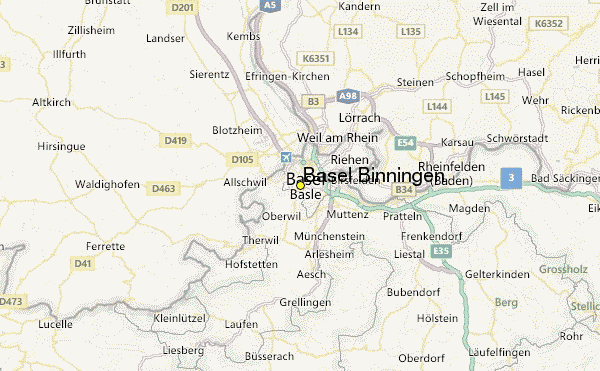 Binningen is first mentioned in 1004 as Binningen. Various versions of the name Binningen appear in records dating from between the eleventh and fourteenth centuries, such as "Binnengin" and "Biningin".
Binningen has an area, as of 2009, of 4.43 square kilometers (1.71 sq mi). Of this area, 0.93 km2 (0.36 sq mi) or 21.0% is used for agricultural purposes, while 0.31 km2 (0.12 sq mi) or 7.0% is forested. Of the rest of the land, 3.19 km2 (1.23 sq mi) or 72.0% is settled (buildings or roads) and 0.02 km2 (4.9 acres) or 0.5% is unproductive land.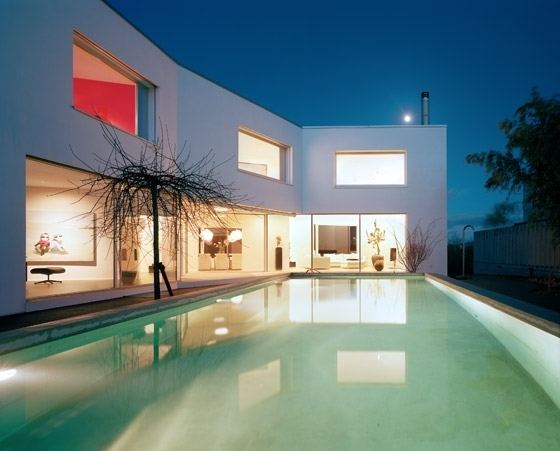 Of the built up area, industrial buildings made up 1.1% of the total area while housing and buildings made up 53.7% and transportation infrastructure made up 9.5%. while parks, green belts and sports fields made up 7.2%. Out of the forested land, 5.9% of the total land area is heavily forested and 1.1% is covered with orchards or small clusters of trees. Of the agricultural land, 14.7% is used for growing crops and 4.3% is pastures, while 2.0% is used for orchards or vine crops.
The municipality is located in the Arlesheim district, along the Birsig river. Bottmingen was part of Binningen until 1837. Over the course of the 19th Century it has been absorbed by the agglomeration of Basel.
Allschwiler forest: nature reserve on the Western end of Binningen
Astronomy observatory from the University of Basel
Binningen castle: former lake castle, which was built in the 13th century and belongs now to the municipality of Binningen. Since 1870 it has had a restaurant, and since 2007 an adjacent hotel.
Catholic church
Holee castle from 1550: is now in private ownership
Ice-skating station, St. Margarethen
Monteverdi Car Collection: largest Swiss car museum
Neubad Inn: former welness bath built in 1765 around natural springs
Sunbath St. Margarethen (Sonnenbad)
St. Margarethen: church on the Margarethen hill
Ortsmuseum (town museum)
Zoo Basel (some non-public-access area is on Binningen ground) the zoos South entrance lies just outside Binningens border
As of 2007, Binningen had an unemployment rate of 2.48%. As of 2005, there were 51 people employed in the primary economic sector and about 10 businesses involved in this sector. 767 people were employed in the secondary sector and there were 79 businesses in this sector. 4,360 people were employed in the tertiary sector, with 461 businesses in this sector. There were 6,997 residents of the municipality who were employed in some capacity, of which females made up 45.6% of the workforce.
Binningen, Switzerland Wikipedia
(,)http://w0.fast-meteo.com/stnlocationmaps/Basel-Binningen.10.gif(,)http://wattsupwiththat.files.wordpress.com/2012/05/image.png(,)http://exp.cdn-hotels.com/hotels/3000000/2230000/2227800/2227752/2227752_85_z.jpg(,)http://upload.wikimedia.org/wikipedia/commons/6/6d/Karte_Gemeinde_Binningen.png(,)http://www.reconline.com/hotelimages/view/34053s.jpg(,)http://www.reconline.com/hotelimages/view/34053ro79547.jpg(,)http://upload.wikimedia.org/wikipedia/commons/1/12/Children%27s_Hospital_(Basel,_Switzerland)_(edit).jpg(,)http://media-cdn.tripadvisor.com/media/photo-s/01/2c/71/a9/reastaurant.jpg(,)http://upload.wikimedia.org/wikipedia/commons/thumb/4/43/Karte_Gemeinde_Binningen_2007.png/520px-Karte_Gemeinde_Binningen_2007.png
(,)http://www.designtodesign.com/storage/post_images/jul2009/1/kar/a-house-for-art-by-luca-selva-architects/house_for_art_luca_03.jpg%3F__SQUARESPACE_CACHEVERSION%3D1246864251436(,)http://image.architonic.com/imgArc/project-1/4/5202556/Haus-f%25C3%25BCr-Kunstsammler-Luca-Selva-02.jpg(,)http://www.designtodesign.com/storage/post_images/jul2009/1/kar/a-house-for-art-by-luca-selva-architects/house_for_art_luca_10.jpg%3F__SQUARESPACE_CACHEVERSION%3D1246864842761(,)http://o.homedsgn.com/wp-content/uploads/2013/12/Haus-von-Arx-01-800x872.jpg(,)http://www.designtodesign.com/storage/post_images/jul2009/1/kar/a-house-for-art-by-luca-selva-architects/house_for_art_luca_12.jpg%3F__SQUARESPACE_CACHEVERSION%3D1246865043191(,)http://www.designtodesign.com/storage/post_images/jul2009/1/kar/a-house-for-art-by-luca-selva-architects/house_for_art_luca_07.jpg%3F__SQUARESPACE_CACHEVERSION%3D1246864579738(,)http://cdn3.vtourist.com/19/4219806-Schloss_Binningen_Switzerland_Binningen.jpg(,)http://dantesdame.smugmug.com/Travel/Switzerland-2012/i-MSxNvR7/0/L/IMG1276-L.jpg(,)http://image.architonic.com/imgArc/project-1/4/5202556/Haus-f%25C3%25BCr-Kunstsammler-Luca-Selva-06.jpg(,)http://o.homedsgn.com/wp-content/uploads/2013/12/Haus-von-Arx-07-800x981.jpg(,)http://www.designtodesign.com/storage/post_images/jul2009/1/kar/a-house-for-art-by-luca-selva-architects/house_for_art_luca_08.jpg%3F__SQUARESPACE_CACHEVERSION%3D1246864664904(,)http://ad009cdnb.archdaily.net/wp-content/uploads/2013/11/528c2906e8e44e53680000c9_haus-von-arx-haberstroh-schneider_portada-530x585.jpg
(,)http://www.schluessel-binningen.ch/file/img/slideshow0/0a-home.jpg(,)http://media-cdn.tripadvisor.com/media/photo-s/05/54/e9/dc/hotel-exterior.jpg(,)http://www.mytable.com/r04cd9a43-08e2-4365-90f6-f81e108bbd97/en/document/Restaurant-Binningen-97(,)http://media-cdn.tripadvisor.com/media/photo-s/04/71/c1/70/restaurant-le-monot.jpg(,)http://www.mytable.com/r6782c1a2-a454-467d-a9c1-97b14c483479/en/document/Restaurant-Binningen-79(,)http://media-cdn.tripadvisor.com/media/photo-s/04/ba/95/84/habibi.jpg(,)http://www.mytable.com/r64b143b3-1797-4ba6-ad1e-c5521a40321c/en/document/Restaurant-Binningen-1c(,)http://media-cdn.tripadvisor.com/media/photo-s/03/47/03/3a/restaurant-schloss-bottmingen.jpg(,)http://www.schlossbinningen.ch/images/restaurant.jpg
(,)http://www.reconline.com/hotelimages/view/34053w.jpg(,)https://fbcdn-sphotos-c-a.akamaihd.net/hphotos-ak-xaf1/t31.0-8/c0.143.851.315/p851x315/472856_10150659933394719_640968070_o.jpg(,)http://www.homegate.ch/www/ftp/x442x/images/1001_01_1011_Wohnzimmer.jpg_xl.jpeg(,)http://www.homegate.ch/www/ftp/vbam/images/201503090914296247738_xl.jpg(,)http://www.wayne-le-one.com/bg-4b-84914.jpeg%3Fu%3D1815905718(,)http://1.bp.blogspot.com/-5smw8QvvYms/Uh4dIuqHlMI/AAAAAAAACvE/HiSxE9blHE0/s1600/t2.jpg
(,)http://www.radiomuseum.org/museum/ch/monteverdi-automuseum-binningen/images/ch_monteverdi_automuseum_monteverdi_hai_650_f1.jpg(,)http://4.bp.blogspot.com/-ykRFPsDDQms/VPxfcuCvCuI/AAAAAAAAB5Q/pEG53zjmwbg/s1600/IMG_1231.JPG
(,)https://fbexternal-a.akamaihd.net/safe_image.php%3Fd%3DAQCwHx6tWkA_6CEy%26w%3D564%26h%3D721%26url%3Dhttp%253A%252F%252Fupload.wikimedia.org%252Fwikipedia%252Fcommons%252F9%252F98%252FOumar_Kond%2525C3%2525A9.jpg(,)http://r-ec.bstatic.com/images/city/600x200/555/55516.jpg(,)http://www.madle.org/montemus.jpg(,)http://media-cdn.tripadvisor.com/media/photo-s/01/2c/71/a8/room.jpg(,)http://media-cdn.tripadvisor.com/media/photo-s/05/5a/47/6f/sushi-tenzan.jpg(,)http://www.restaurant-habibi.ch/fileadmin/images/content-image-04.jpg(,)http://www.dicconbewes.com/wp-content/uploads/2010/08/federer.jpg