Indonesia




246,154 (2010)




North Sumatra


90.236 km2


H.M.IDAHAM,SH,MSi



Binjai formally Kota Binjai is an independent city in the North Sumatra province of Indonesia, and is bordered by Deli Serdang Regency to the east and Langkat Regency to the west. Binjai is connected to Medan (the provincial capital), about 22 km to the east, by the Sumatra highway that goes to Banda Aceh, and effectively forms a part of Greater Medan. The "Kota" population was 181,904 in the 1990 Census, 224,516 in the 2000 Census, and 246,010 in 2010 Census.
The origin of Binjai when it established itself as a city is unknown. Historically the Binjai area was situated between two Malay kingdoms, Deli and Langkat. Binjai grew from a small village on the edge of the Bingai River.
According to both oral and written accounts of the history of the area, the city of Binjai grew from a small village located on the edge of the Bingai river, approximately where the Pekan Binjai village is located today. Traditional ceremonies were held to lay the foundations of the small village in the shade of a large Binjai Tree at the edge of the Bingai river, which flows into the Wampu River, which is navigable for a large portion of its length.
Around the tree were built several houses, which were gradually enlarged, until finally a village hall was built. A lively port also developed, visited by barges from Stabat, Tanjung Pura and Strait of Malacca. Over time, the Binjai tree gave its name to the growing city.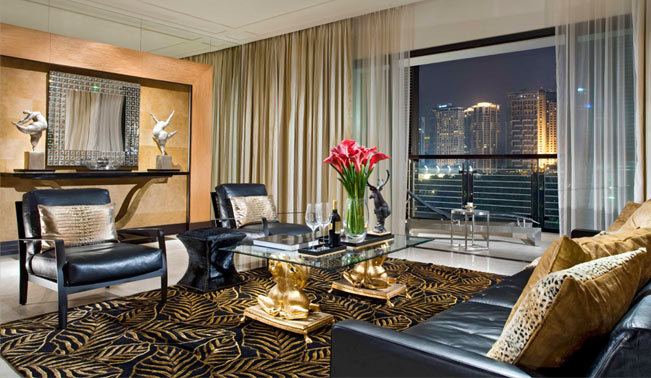 Binjai is located between the Mencirim, Bangkatan and Bingai rivers. On average, it is 28 m above sea level. As the crow flies, Binjai is only 8 km from Medan, although Kabupaten Deli Serdang separates the two. However, the route of the Sumatara Highway increases the effective distance between the two cities to 22 km.
The two nearby rivers, the Bingai and Mencirim Rivers satisfy the needs of the city for clean water, which is distributed by the local water company. However, there are many citizens on the outskirts of the city who rely on wells for their water supply.
Binjai Wikipedia
(,)https://hariqhuang.files.wordpress.com/2014/04/binjai-irian-in-the-past1.jpg(,)https://hariqhuang.files.wordpress.com/2014/04/binjai-bangkatan.jpg%3Fw%3D604(,)https://hariqhuang.files.wordpress.com/2014/04/binjai-irian.jpg(,)https://hariqhuang.files.wordpress.com/2014/04/binjai-irian-bridge.jpg%3Fw%3D604(,)https://hariqhuang.files.wordpress.com/2014/04/binjai-bangkatan-alley.jpg%3Fw%3D604(,)https://hariqhuang.files.wordpress.com/2014/04/binjai-bangkatan-at-night.jpg%3Fw%3D604(,)http://upload.wikimedia.org/wikipedia/commons/e/ea/COLLECTIE_TROPENMUSEUM_Chinese_erepoort_op_Kesawan_tijdens_de_viering_van_het_vijfentwintigjarig_regeringsjubileum_van_Koningin_Wilhelmina_TMnr_60024750.jpg(,)https://hariqhuang.files.wordpress.com/2014/04/binjai-irian-1.jpg%3Fw%3D604(,)https://hariqhuang.files.wordpress.com/2014/04/binjai-pil.jpg%3Fw%3D604(,)http://upload.wikimedia.org/wikipedia/commons/6/60/COLLECTIE_TROPENMUSEUM_Kolonistenwoning_Dairi_kolonisatie_Sumatra%27s_Westkust_TMnr_10001419.jpg(,)https://hariqhuang.files.wordpress.com/2014/07/binjai-bsm-gramedia-book-fair1.jpg(,)http://www.dandavats.com/wp-content/uploads4/20140815cz330SoM.jpg(,)http://upload.wikimedia.org/wikipedia/commons/7/7c/Rambutan_Binjai.jpg
(,)http://kltraders.com/binjai/image/binjai-park-pic1.jpg(,)https://s.yimg.com/bt/api/res/1.2/jPSE6UleIOYnKnL6oRj6PQ/YXBwaWQ9eW5ld3M7cT04NTt3PTYzMA/http://media.zenfs.com/en_SG/News/Makansutra/Sambal-binjai.jpg(,)http://www.fairchildgarden.org/portals/0/images/Fruit%2520Program/borneo/Wild_Mangos_in_Indonesia.JPG(,)http://gninethree.files.wordpress.com/2012/07/blogdsc_0456.jpg(,)http://3.bp.blogspot.com/-iTVM13ySsms/UP5MxXQr4aI/AAAAAAAACF4/5NMt__qp8dE/s1600/cantaloupe.png(,)http://www.cmariec.com/blog/wp-content/uploads/2013/12/IMG_1678a-598.jpg(,)https://fbcdn-sphotos-d-a.akamaihd.net/hphotos-ak-xpf1/t31.0-8/c0.34.851.315/p851x315/1980147_1397538210511738_222463884_o.jpg(,)http://www.everview.yolasite.com/resources/CIMG2049.JPG%3Ftimestamp%3D1355882863300(,)http://www.everview.yolasite.com/resources/DSC02121.JPG%3Ftimestamp%3D1355883113348(,)http://www.wellgrowhorti.com/Pictures/Landscape%2520Plants/Trees/Web%2520Pictures/M/Mangifera%2520Foetida.jpg(,)http://www.thefoodnomads.com/wp-content/uploads/2011/05/fb-0350.jpg
(,)https://1.bp.blogspot.com/-_fNjP1Cvgf4/UcES1Aw-AiI/AAAAAAAAP3o/r94qz9UDrTs/s640/promotions_46660_1.jpg(,)http://www.lacartes.com/images/business/6913/20711/m/22541.jpg(,)https://vibehero.blob.core.windows.net/placephotos/83922c87_055d_473a_9f46_686dd2902deb/a9399788_3070_49cb_9414_4daf96e9cdfb/9.jpg(,)http://4.bp.blogspot.com/-uSJvJZk8rgY/URMTwrNMAJI/AAAAAAAAwNQ/O2UngmKosH8/s640/Image%252B22.jpg(,)http://www.lacartes.com/images/business/6913/20711/m/22543.jpg(,)https://ordinarypatrons.com/wp-content/uploads/2014/12/Ivins-Binjai-Park3.jpg(,)http://i5.photobucket.com/albums/y152/boo_licious/kimchigaesoup.jpg(,)https://vibehero.blob.core.windows.net/placephotos/ff621b0c_c363_41a9_b8bb_f164bf994970/8c4d0cbc_c34b_4a5c_996e_ad289ce28156/9.jpg(,)http://en.nexttrip.my/wp-content/uploads/sites/2/2015/02/1505630_601458946621581_725278903898412581_n.jpg(,)http://www.lacartes.com/images/business/6913/20711/m/22542.jpg(,)http://www.pnbdarbypark.com/content/promotions_46067_1.jpg(,)http://www.lacartes.com/images/business/6913/20711/sm/22539.jpg(,)http://www.lacartes.com/images/business/6913/20711/sm/22540.jpg
(,)http://twitpic.com/show/large/ab5qq5(,)https://hariqhuang.files.wordpress.com/2014/03/salad-rujak-buah-medan.jpg(,)https://fbcdn-sphotos-a-a.akamaihd.net/hphotos-ak-xap1/t1.0-9/10360470_10204430967318268_1092087682446953481_n.jpg(,)http://i1219.photobucket.com/albums/dd421/rsamedia/Event/BunjaiMenghitam_zps7efd76e1.jpg(,)http://3.bp.blogspot.com/-SX9TkbBNtS8/VEz1Eby0gGI/AAAAAAAADSA/oO6glQkV6Pw/s1600/IMG_20141026_183458.JPG(,)https://fbcdn-sphotos-a-a.akamaihd.net/hphotos-ak-prn2/t1.0-9/10489646_10204430965478222_7813212703536486804_n.jpg(,)https://rumahmakanirian.files.wordpress.com/2013/02/irian-cny-2013.jpg(,)https://hariqhuang.files.wordpress.com/2014/08/fruit-mangosteen.jpg(,)http://i.ytimg.com/vi/tsogiWDPSKE/0.jpg(,)http://i.ytimg.com/vi/uas5MDCFUwk/hqdefault.jpg(,)http://i.ytimg.com/vi/m_f15zn0gJE/hqdefault.jpg(,)http://i.ytimg.com/vi/BRLv4BRF5bc/hqdefault.jpg(,)http://i.ytimg.com/vi/LDFqgDWCldA/hqdefault.jpg
(,)https://hariqhuang.files.wordpress.com/2013/09/hari-in-binjai-sb-river.jpg(,)http://images.mapsofworld.com/where-is/maps/binjai-location-map.jpg(,)https://rumahmakanirian.files.wordpress.com/2013/08/posters-crab-pincers1.jpg%3Fw%3D645(,)http://www.businesstimes.com.sg/sites/default/files/styles/large_popup/public/image/2015/04/22/BT_20150422_KRBINJAI_1629701.jpg%3Fitok%3DOwNKn31M(,)http://scontent-b.cdninstagram.com/hphotos-xaf1/t51.2885-15/e15/10948380_1418603188432137_1138123006_n.jpg(,)https://hariqhuang.files.wordpress.com/2014/07/binjai-bsm-gramedia-book-fair.jpg(,)http://www.expatliving.sg/incoming/article42159.ece/alternates/w940/tp57Binjai_016.jpg(,)http://www.indonesiatravelguides.com/wp-content/uploads/2013/01/cropped-binjai1.jpg
(,)https://ridethewind.files.wordpress.com/2013/05/09012005007.jpg(,)http://www.penang-traveltips.com/pics/kampung-binjai.jpg(,)http://upload.wikimedia.org/wikipedia/commons/1/13/IndonesiaNorthSumatra.png(,)http://www.indonesiatravelguides.com/wp-content/uploads/2013/01/binjai.jpg(,)http://www.indonesiatravelguides.com/wp-content/uploads/2013/01/binjai2.jpg(,)http://mw2.google.com/mw-panoramio/photos/medium/14653162.jpg(,)http://media.tumblr.com/f93e578b9c484f016b31d6c521994401/tumblr_inline_mr7txgU1xt1qz4rgp.png(,)http://3.bp.blogspot.com/_CXW1U_T8A0Y/SVx66wi9pkI/AAAAAAAAAGI/43ODkGy3A1U/S570/north_sumatra11.JPG