Billy Jack is a 1971 action/drama independent film; the second of four films centering on a character of the same name which began with the movie The Born Losers (1968), played by Tom Laughlin, who directed and co-wrote the script. Filming began in Prescott, Arizona, in the fall of 1969, but the movie was not completed until 1971. American International Pictures pulled out, halting filming. 20th Century-Fox came forward and filming eventually resumed but when that studio refused to distribute the film, Warner Bros. stepped forward.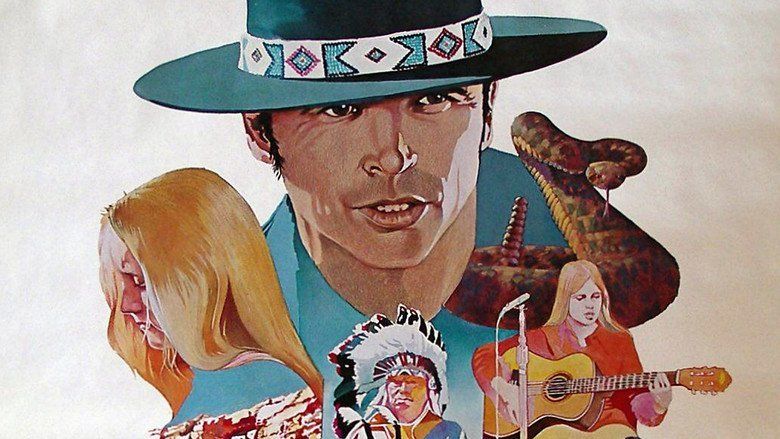 Still, the film lacked distribution, so Laughlin booked it into theaters himself in 1971. The film died at the box office in its initial run, but eventually took in more than $40 million in its re-release, with distribution supervised by Laughlin.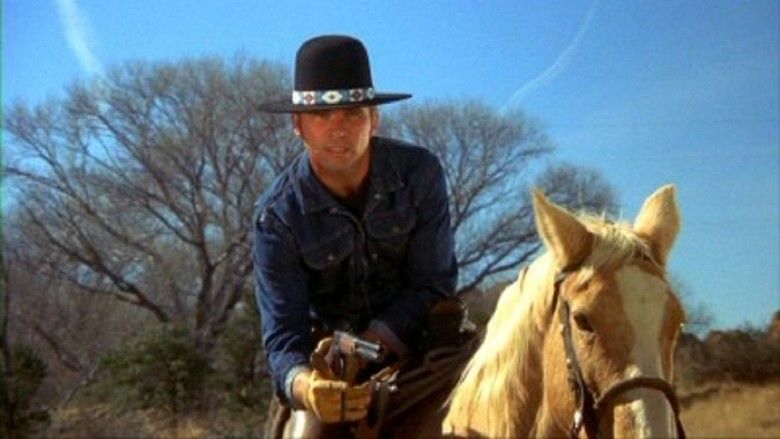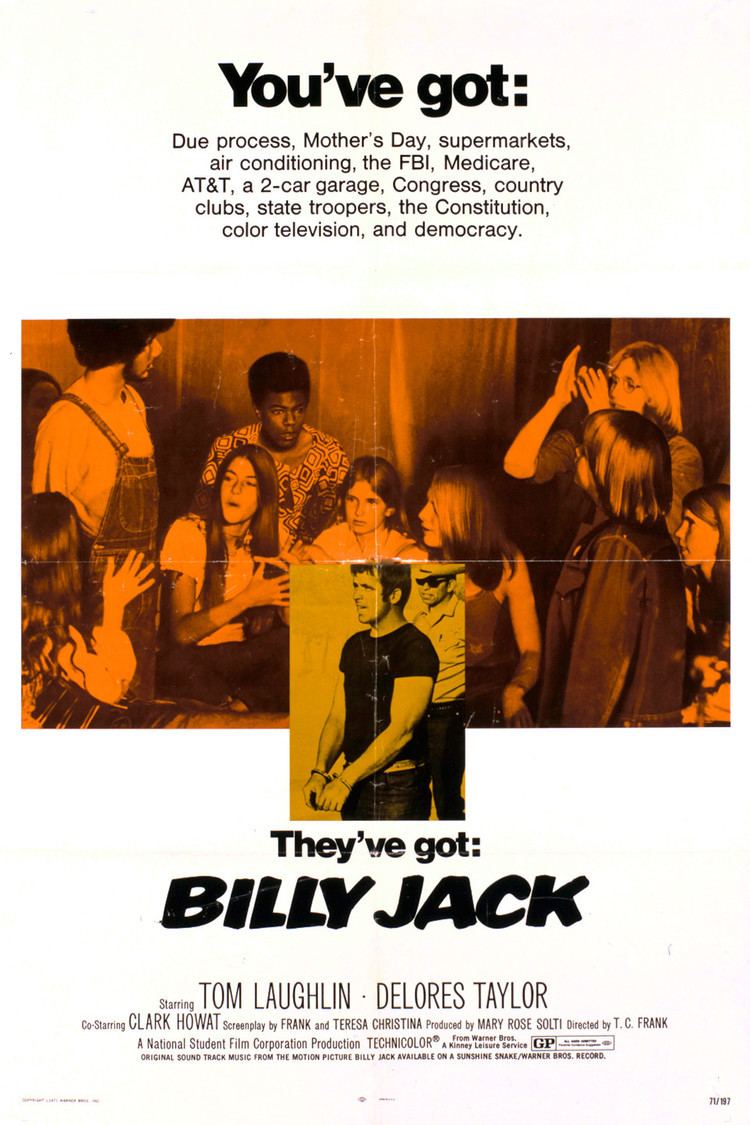 Billy Jack is a "half-breed" American Navajo Indian, a Green Beret Vietnam War veteran, and a hapkido master.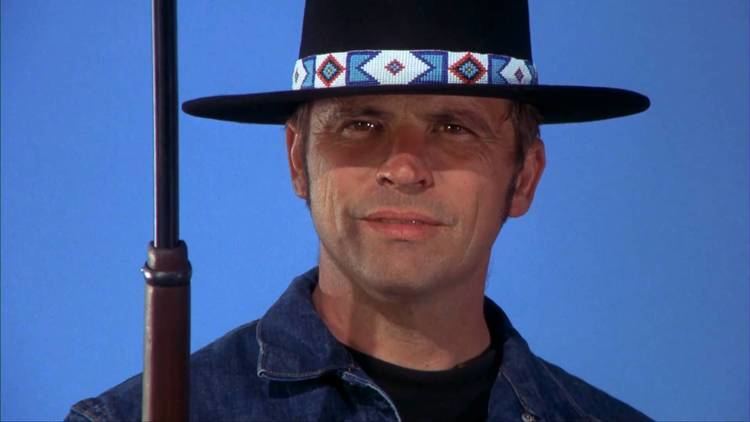 Jack defends the hippie-themed Freedom School and students from townspeople who do not understand or like the counterculture students. The school is organized by Jean Roberts (Delores Taylor).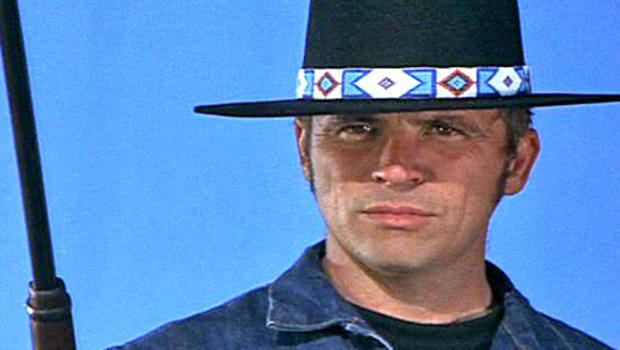 A group of children of various races from the school go to town for ice cream and are refused service and then abused and humiliated by Bernard Posner and his gang. This prompts a violent outburst by Billy. Later, the director of the Freedom School, Jean, is raped and an Indian student is then murdered by Bernard (David Roya), the son of the county's corrupt political boss (Bert Freed). Billy confronts Bernard and sustains a gunshot wound before killing him with a hand strike to the throat, after Bernard was caught in bed with a 13-year-old girl. After a climactic shootout with the police, and pleading from Jean, Billy Jack surrenders to the authorities and is arrested. As he is driven away, a large crowd of supporters raise their fists as a show of defiance and support.
Box-office and critical reception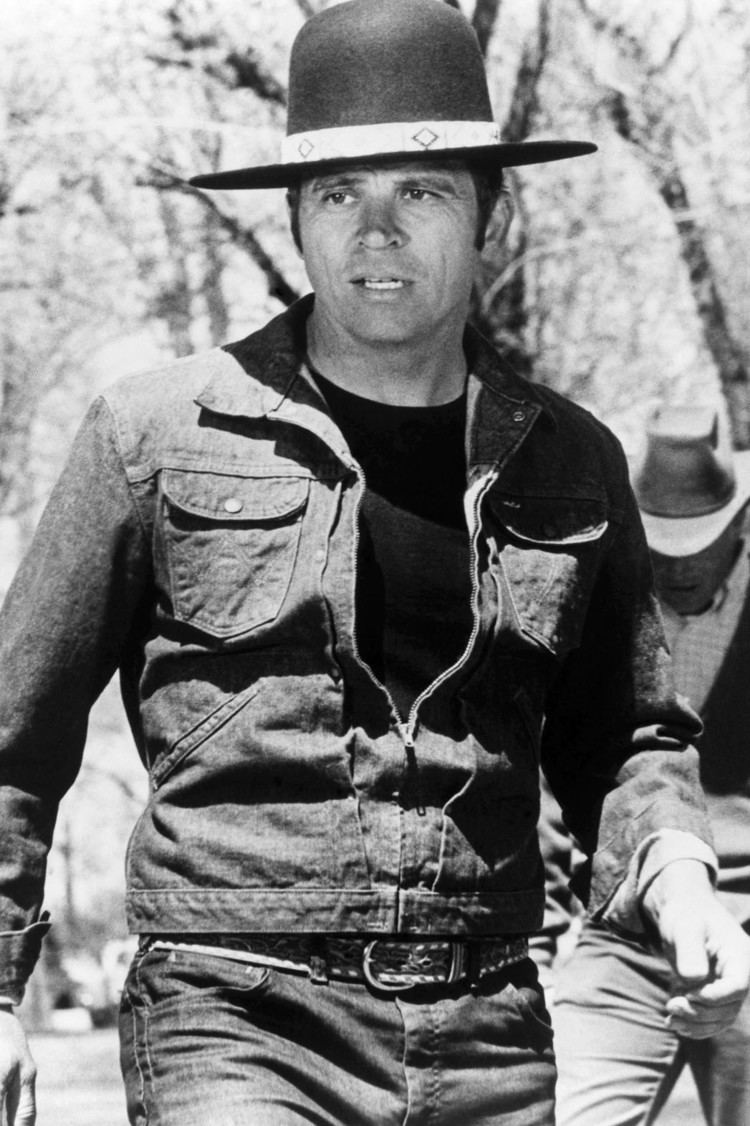 Billy Jack holds a "Fresh" rating of 62% at Rotten Tomatoes.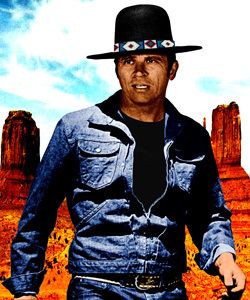 In his Movie and Video Guide, film critic Leonard Maltin writes: "Seen today, its politics are highly questionable, and its 'message' of peace looks ridiculous, considering the amount of violence in the film."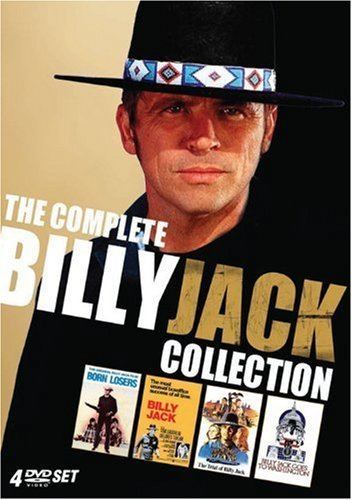 Roger Ebert also saw the message of the film as self-contradictory, writing: "I'm also somewhat disturbed by the central theme of the movie. 'Billy Jack' seems to be saying the same thing as 'Born Losers,' that a gun is better than a constitution in the enforcement of justice."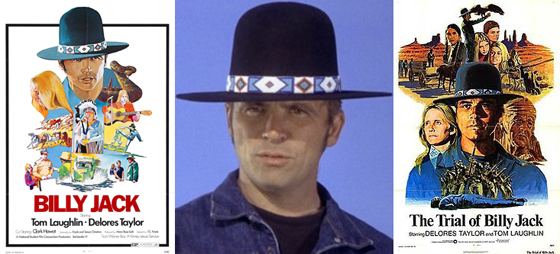 Delores Taylor received a Golden Globe nomination as Most Promising Newcoming Actress. Tom Laughlin won the grand prize for the film at the 1971 Taormina International Film Festival in Italy.
The film is recognized by American Film Institute in these lists:
2003: AFI's 100 Years...100 Heroes & Villains:
Billy Jack – Nominated Hero
The film score was composed, arranged and conducted by Mundell Lowe and the Soundtrack album was originally released on the Warner Bros. Label.
The Allmusic review states "a strange and striking combination of styles that somehow is effective... a listenable disc whose flaws only add to the warmth". The film's theme song, a re-recording of "One Tin Soldier (The Legend of Billy Jack)" by Jinx Dawson with session musicians providing the backing, and credited to the band Coven, became a Top 40 hit in 1971.
All compositions by Mundell Lowe, except as indicated.
"One Tin Soldier" (Dennis Lambert, Brian Potter) – 3:18
"Hello Billy Jack" – 0:45
"Old and the New" – 1:00
"Johnnie" (Teresa Kelly) – 2:35
"Look, Look to the Mountain" (Kelly) – 1:40
"When Will Billy Love Me" (Lynn Baker) – 3:24
"Freedom Over Me" (Gwen Smith) – 0:35
"All Forked Tongue Talk Alike" – 2:54
"Challenge" – 2:20
"Rainbow Made of Children" (Baker) – 3:50
"Most Beautiful Day" – 0:30
"An Indian Dance" – 1:15
"Ceremonial Dance" – 1:59
"Flick of the Wrist" – 2:15
"It's All She Left Me" – 1:56
"You Shouldn't Do That" – 3:21
"Ring Song" (Katy Moffatt) – 4:25
"Thy Loving Hand" – 1:35
"Say Goodbye 'Cause You're Leavin'" – 2:36
"The Theme from Billy Jack" – 2:21
"One Tin Soldier (End Title)" (Lambert, Potter) – 1:06
Mundell Lowe: arranger, conductor
Coven featuring Jinx Dawson (tracks 1 & 21), Teresa Kelly (tracks 4 & 5), Lynn Baker (tracks 6 & 10), Gwen Smith (track 7), Katy Moffatt (track 17): vocals
Other unidentified musicians
Marketed as an action film, the story focuses on the plight of Native Americans during the civil rights era. It attained a cult following among younger audiences due to its youth-oriented, anti-authority message and the then-novel martial arts fight scenes which predate the Bruce Lee/kung fu movie trend that followed. The centerpiece of the film features Billy Jack, enraged over the mistreatment of his Indian friends, fighting racist thugs using hapkido techniques.