Nationality

British




Website

beefeaterbill.com





Name

Bill Callaghan




Role

Beefeater







Born

1960

Manchester




Occupation

Yeoman Warder After Dinner Speaker
Beefeater bill callaghan after dinner speaker
William "Bill" Callaghan is a Yeoman Warder at HM Tower of London, who came into the media spotlight when YouTube footage of one of his tours, taken by American tourist Jerry Clark in December 2010, received more than 3.5 Million hits.
Contents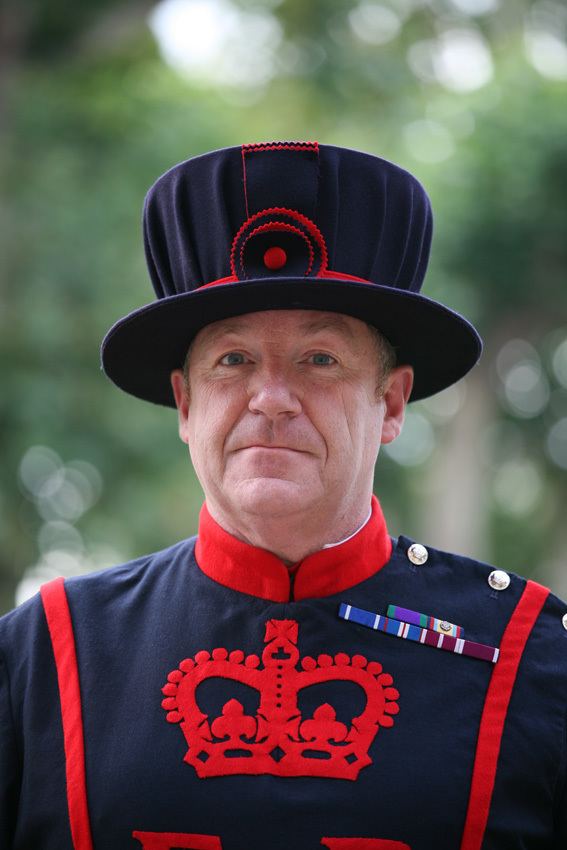 His sarcastic and dry style of delivery is very un-politically correct and jovially mocks everyone from the Royal Marines, French, Elderly and Hollywood actor Mel Gibson. The Daily Mirror reported Politically incorrect Beefeater gets 1.5 million hits on YouTube, whilst the London Evening Standard headed their report with Tower warder's comic beefs captivate 1m on YouTube. During the London 2012 Olympic Games, Callaghan tweeted that in one of his tours over that period he had lambasted his audience to "get a move on as there were athletes two miles down the road with no legs moving faster". The YouTube video, shows Callaghan asking elderly people on his tour to hurry up because they might not have long left to live. To roars of laughter, he says: "I don't care if you are limping. Catch up. Old people! It is an amazing fact that the elderly just do not realise how little time they may have left." Moving onto the subject of Traitors' Gate, he jokes, "Mel Gibson should have been brought through these gates and given a really hefty slap over the colossally inaccurate comedy film Braveheart." Callaghan also tells a group of tourists, "History is nearly always written by the people who win. This explains all the empty pages in the French history books."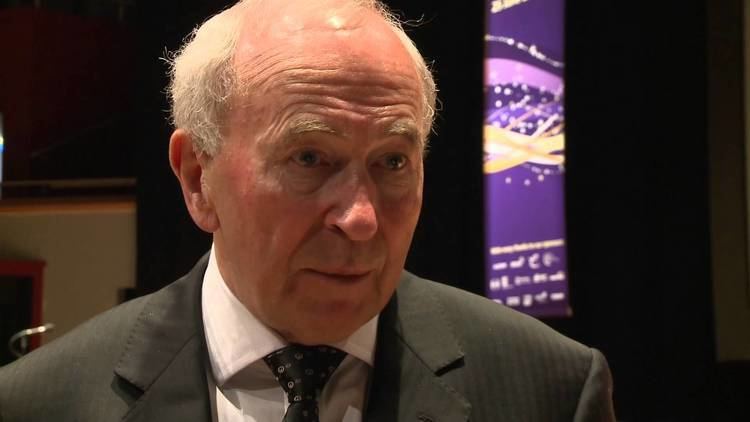 Bill callaghan yeoman warder and stand up historian
Army career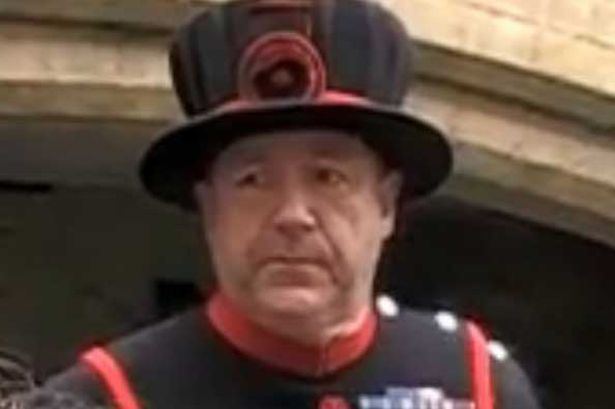 Callaghan is a former Sergeant Major in the British Army with 23 years military service. Rejected by the Royal Navy, Royal Marines and the Royal Air Force on academic grounds, he was accepted into the Army. He enlisted into the Royal Army Medical Corps at the age of seventeen; excelled in basic military training and was graded 'above average' as a Nurse and Paramedic. He was quickly identified as an instructor and trainer in all these fields and rose through the ranks, at one point being the youngest Sergeant in his Corps. His service took him all over the UK (including Northern Ireland), most of Europe, the Balkans and Scandinavia, quite a bit of the Middle East, some of East Africa and some remote islands in the South Atlantic. In addition to his medical duties Bill Callaghan has been trained and employed in Intelligence, Public Information and Psychological Operations. He has served with Guards, Infantry, Cavalry, Airborne, Commando and Special units.
Academic Qualifications
After an unpromising start academically, he obtained a BA hons in European History with diplomas in art and religious studies, from the Open University, he also attended university courses for military studies in European, Middle Eastern and American Politics at Burwall's College Bristol and St Andrews University.
Yeoman Warder
Callaghan retired as the Army Medical Services Recruit Company's Sergeant Major; a unique post, at Lichfield in 2002 after twenty-three years of service. He was sworn in as a Member of the Sovereign's Bodyguard, a Yeoman Warder of HM Tower of London, of the Yeoman of the Guard in Extraordinary - better known as a Beefeater - in August 2002. A post he holds to this day.
Following nationwide media coverage surrounding the YouTube hits, Bill Callaghan was signed up by London-based After Dinner Speaker agency NMP Live Ltd.
Charitable Work
In his spare time, Bill Callaghan volunteers as a Crewman on the Royal National Lifeboat Institution (RNLI)'s busiest lifeboat - Tower Lifeboat - on the River Thames in central London and has raised thousands of pounds for the charity through numerous fund raising activities.
References
Bill Callaghan (Beefeater) Wikipedia
(Text) CC BY-SA