Bilal: A New Breed of Hero is an Arabic 3D computer-animated action-adventure film produced by Barajoun Entertainment. The story is by Ayman Jamal, with screenplay by Alex Kronemer, Michael Wolfe, Yassin Kamel and Khurram H. Alavi. With this film, Jamal aimed to depict 'real-life' heroes from the rich history of the Arabian Peninsula. He has pursued this project for over 7 years. BILAL premiered on the 9th of December 2015 at the 12th Annual International Dubai Film Festival, and was released later on throughout the MENA region starting September 8, 2016. It has received positive reviews and much box office success. It has won "The Best Inspiring Movie" on the Animation Day during Cannes Film Festival and "Best Innovative Movie" at the BroadCast Pro Middle East Award. "BILAL" is also nominated for Best Animated Feature Film at the Asia Pacific Screen Awards or "APSA", the region's highest accolade for film. APSA winners will be announced on the 24th of November 2016 in Brisbane, Australia.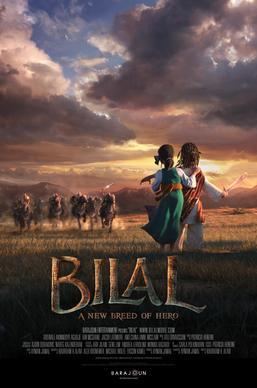 The film is directed by Khurram H. Alavi and Ayman Jamal who has also served as the producer, alongside Arif Jilani & Gene Lim as the Executive Producers. "BILAL" is edited by Patricia Heneine, with assistant editing and story/script duties by Nour Cheikh Alard.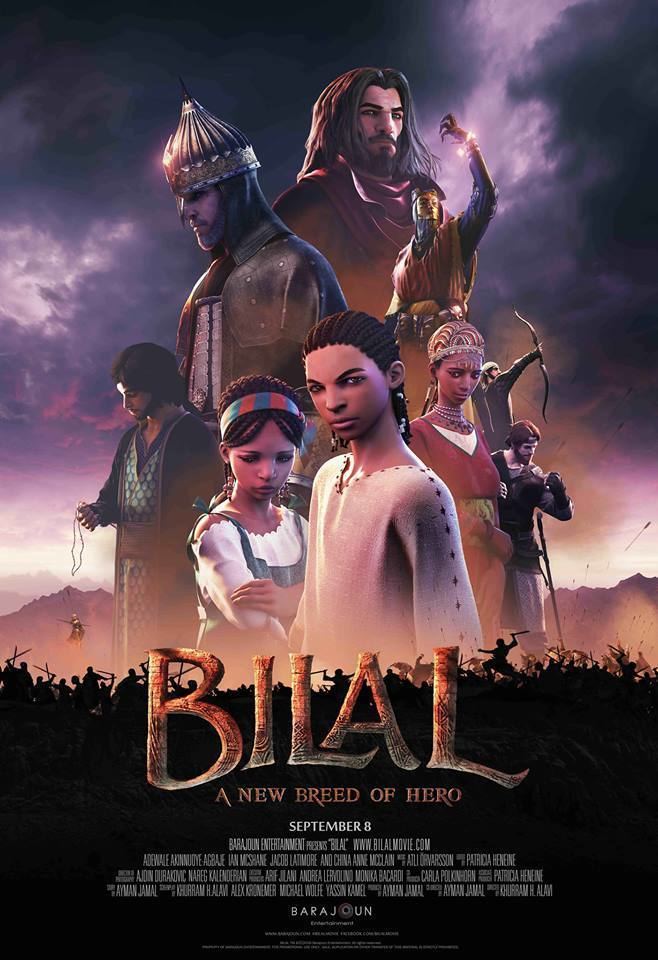 It depicts the life of Bilal ibn Rabah, who, known for his beautiful voice, freed himself from slavery and rose to a position of prominence in 632 AD. The voice cast features Adewale Akinnuoye-Agbaje, Ian McShane, China Anne McClain, Jacob Latimore, Thomas Ian Nichols, Fred Tatascoire, Cynthia Kaye Williams, John Curry, Dave Mitchel, Michael Gross and many more.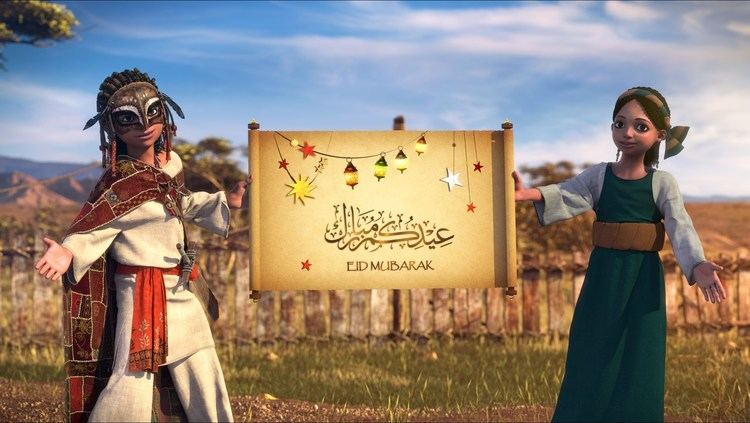 Barajoun Entertainment employed world class talent from around the globe to adhere to high quality industry standards, developing its own unique pipeline that caters to Barajoun's unique visual flair. Set some 1400 years ago, in a region which was then known as Hejaz, "BILAL" tells the story of a young Ethiopian boy who dreams of being a great warrior. One fateful day, Bilal and his sister Ghufaira are abducted and taken to Makkah where they are sold to one of the most powerful Merchants of Arabia, Umayya. Having spent countless years under the tyranny of his master, Bilal, now a grown man decides to raise his voice and make a change.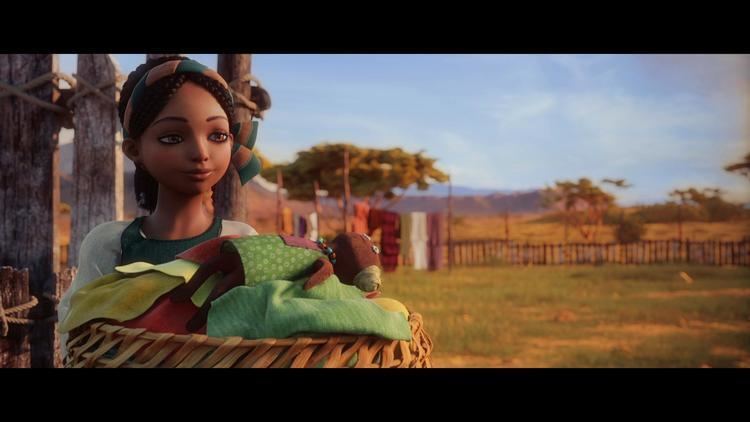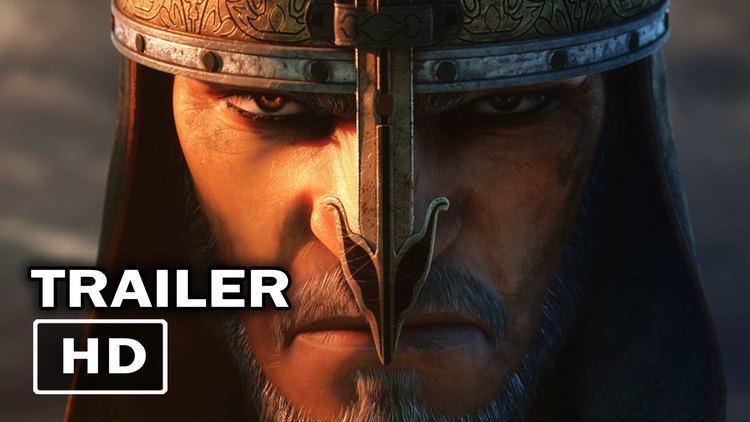 Bilal has always dreamt of being a warrior since he was young. But then years of captivity, which begin after the brutal assault that killed his mother, becomes Bilal's nightmare. A new era for him dawns after he is sold to Umayyah ibn Khalaf, the richest trader of the Hejaz. Bilal never forgets the day his mother was killed and always recalls his mother's advice to him. This ambition reminds him that he needs to overcome hardships in life by himself.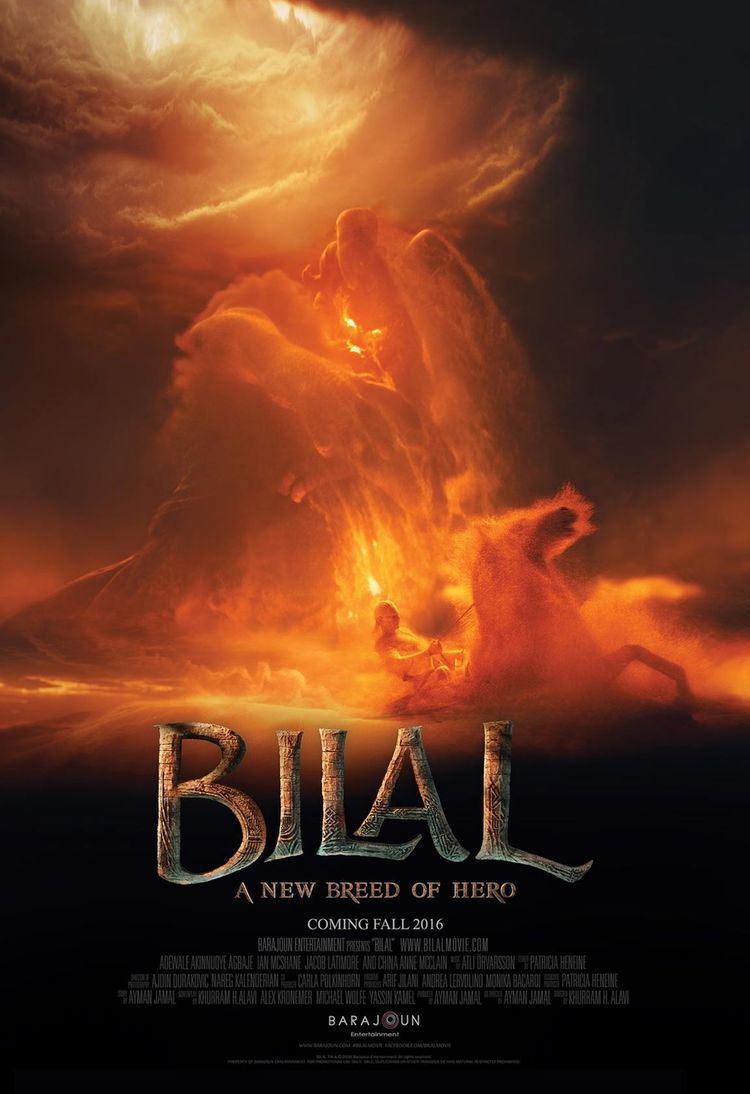 Hijaz was an important trade center and meeting place of pagans 1,400 years ago. In the story, rich men hold an overwhelming tyranny over the poor in this land. Umayyah and his merchants are also the leading figures. People blindly obey them, but Bilal never does. He always feels that he will enjoy freedom one day by clinging onto his dreams and his heart. Bilal and his sister spend all their childhood under the persecution of Umayyah, but their bond is never broken; instead it grows stronger. His sister is as beautiful as a princess. Bilal misses his mother, and he still has her songs ringing in his ears and heart, which inspire him.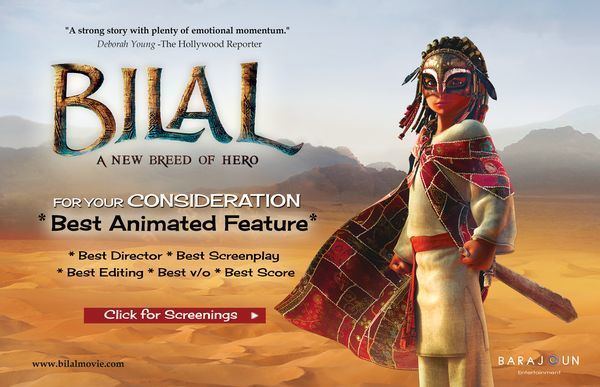 Bilal grows up to be a handsome and powerful man. One day, when he is walking around, something happens that will change his life forever. He encounters the master of the merchants. But Bilal is no longer the same man. The desire for freedom has spread to his whole body. His mother's words are still on his mind, "No one can own your soul." But Umayyah is the owner of his body and tortures him at every opportunity. The aim is to punish those who give up on worshipping idols with torture as a warning to others. But Bilal never gives up. His determination and desire for freedom helps him stay strong. Finally, the master of merchants Abu Bakr buys Bilal from Umayyah giving him a fortune, while Bilal is being tortured on hot sands and with sizzling boulders placed on his stomach. But Bilal's sister is not with them. Safwan, the son of Umayyah does not set his sister free. Bilal manages to free himself, to become considered as one of reputable men in society and becomes a good warrior. His guide is Hamza, who was the most famous warrior back then. He is told that everyone is equal under the same sun, no matter what the color of their skin. He also manages to realize his dreams that he has been longing for since his childhood but there is still a bitter pain in his heart; his sister.
Adewale Akinnuoye-Agbaje as Bilal Ibn Rabah (adult)[7]
Ian McShane as Umayya Ibn Khalaf[5][6]
China Anne McClain as Ghufaira
Thomas Ian Nicholas as Saad Bin Abi Waqqas
Michael Gross as Okba
Cynthia McWilliams as Hamamah
Jacob Latimore as Bilal Ibn Rabah (teen)[8]
Fred Tatasciore as Charlatan Priest
Jon Curry as Sohaib Al Rumi
Mick Winge rt as Safwan ibn Umayya (adult)
Dave B. Mitchell as Hamza
Al Rodrigo as Abu Al Hakam
Andre Robinson as Bilal Ibn Rabah (child)
Sage Ryan as Safwan Ibn Umayya (teen)
Quinton Flynn as Additional Voice
Ayman Jamal pursued the project for over 7 years, doing intense research in order to pay homage to the countless historical accounts and descriptions of the characters and set locations in the movie. He finally founded Barajoun Entertainment in 2013, establishing the company in Dubai, United Arab Emirates. It was truly challenging for Jamal to both open an animation studio and develop the animated feature simultaneously, as both endeavors were the first of their kind within the MENA region.
State of the art facilities were employed in the pursuit of industry standard content development enabling Barajoun to deliver a movie that is on par with any international animated feature.
"BILAL" film features an ensemble of highly detailed and imaginative elements. It boasts a stylized world with complex characters and setups, props and environments.
The score of "BILAL" film is composed by Atli Örvarsson With additional music By Claudio Olachea and performed by the London Symphony Orchestra at Abbey Road Studio. Örvarsson employed a unique blend of Icelandic music fused with Oriental music in order to develop a language that spoke to a wider audience. Music recording and mixing engineer on the show was Steve McLaughlin. Stephen Gallagher performed mix duties during the final mix of the show. He also developed and executed the song "Distant Shadows", with lyrics by Khurram H. Alavi.
The musical score along with the sound design were mixed and finalized at Peter Jackson's Park Road Post in Wellington, New Zealand. The final mix was handled by academy award winning Michael Hedges and his team of seasoned PRP engineers.
A special screening was held at the Ajyal Youth Film Festival in Doha, Qatar on 9 November 2015. The film premiered at the 12th Annual Dubai International Film Festival on 9 December 2015. "BILAL" continued its festival circuit over the course of 2016 being screened in Berlin, Cannes, Annecy and Toronto.
The film was released in cinemas all across the MENA region. It is faring well with film critics satisfied thus far. A global release is imminent.

The film has been also released in Turkey dubbed the lead charecter Bilal by Engin Altan Duzyatan. Turkish president Recep Tayyip Erdogan attended the premeire show and highly praised the film.
"BILAL" was officially selected at the Annecy International Animated Film Festival under Best Feature Film. The film is also nominated for APSA, the region's highest accolade in film for Best Animated Feature Film after winning "Best inspiring Movie" in Animation Day in Cannes Festival and "Best Innovative Movie" at the BroadCast Pro Middle East Award.