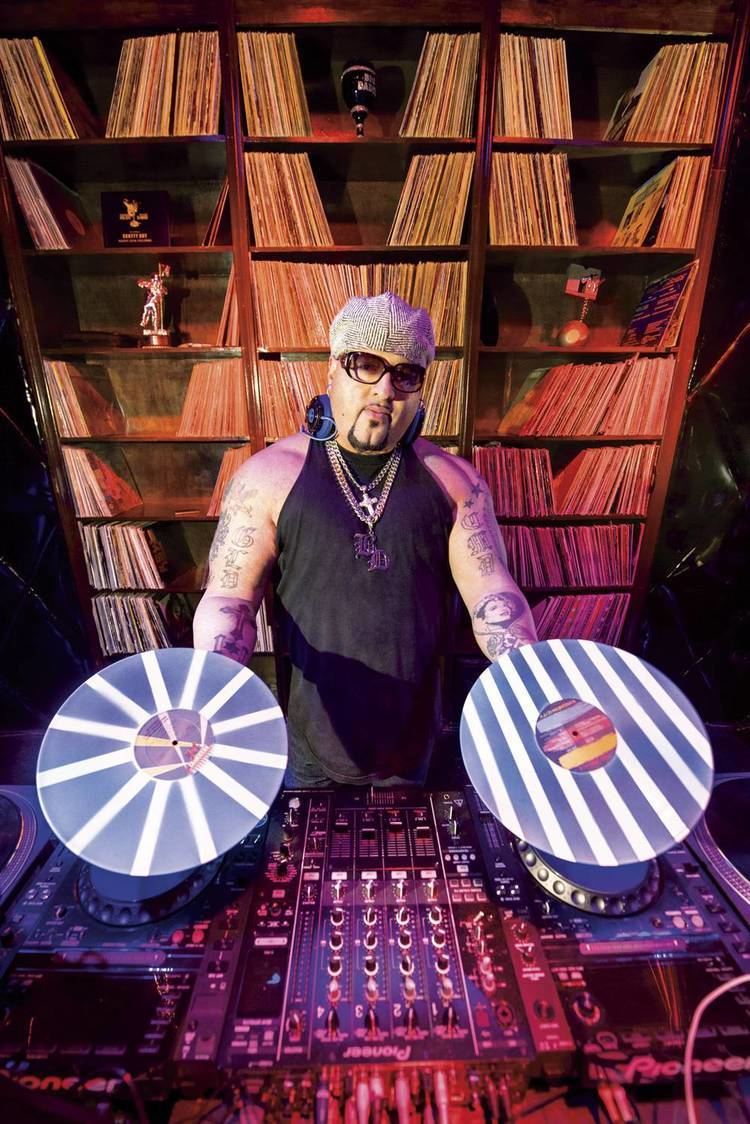 Big Daddy entered the nightclub scene in his late teens running the door for David Lee Roth's Hollywood after-hours club The Zero. Over the next couple of years he made the jump from doorman to DJ to venue promoter, while majoring in communications at Cal State Fullerton on a full athletic football scholarship. In 1993, Carlos chose the Hollywood nightlife industry over a professional football career. In his early twenties Big Daddy teamed up with casino heir Eddie Harrah to open Sweet Daddy Brown's Private Gaming Club (1993–1997). From 1994 through 1999 Big Daddy Carlos was the promoter and house DJ at Johnny Depp's Viper Room while running numerous Hollywood venues, including The Opium Den, Blue, Dragonfly, Martini Lounge and Vertigo. He also owned BC Productions, which hosted entertainment industry events in New York, Las Vegas, San Francisco, Spain, Portugal and Australia.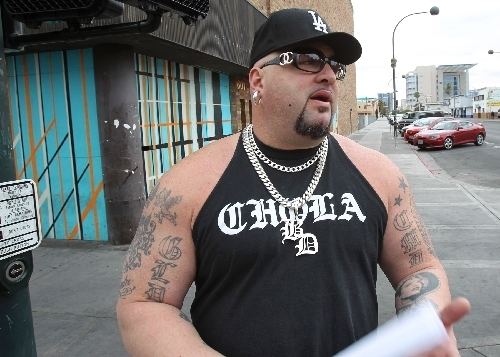 In 1995, Big Daddy formed Chickenhawk (1995–2000), (MCA Records, Capitol Records) a Rock N' Roll band in which he was the lead singer. He brought in Scott Weiland (Stone Temple Pilots) and Mickey Petralia (Beck, Flight Of The Conchords) to produce, and also collaborated with Petralia on the soundtrack for the motion picture Gas Food Lodging.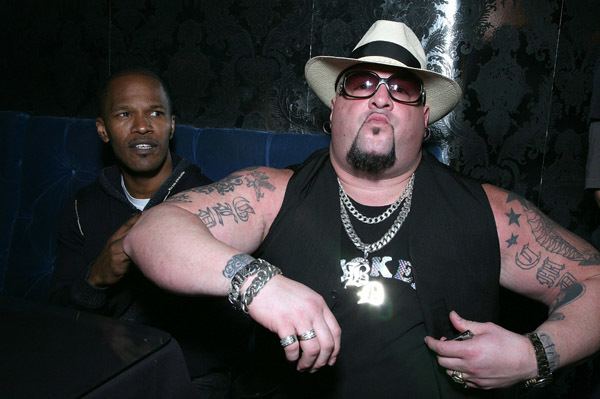 In 2000, Carlos married nightclub owner and restaurateur Ava Berman and formed the F.O.M.M. Corporation. In 2001, the F.O.M.M. Corporation purchased real estate in what is now known as Hollywood's "Cahuenga Corridor" in the Entertainment District. The property currently houses La Velvet Margarita Cantina, True Tattoo, and 1616 Designs.
La Velvet Margarita opened its doors on Cinco de Mayo, 2004, and every year the anniversary is celebrated by hosting the Celebrity Poker Charity Benefit for Adley's Friends Of El Faro Orphanage. Over the years, the Top-Zagat rated restaurant's many honors have included "Top New Restaurant Pick in L.A." (Newsweek Magazine), "#1 Tequila Bar in Los Angeles" (Citysearch), "Who's Who In Restaurants" (The Heritage Registry), "Top Seven in California" (KABC-TV), 10best.com Editor's Pick (LA Nightlife), and letters of recognition from California Governor Arnold Schwarzenegger and Los Angeles Mayor Antonio Villaraigosa for outstanding achievement in the Hollywood business community.
In late 2008, Carlos partnered with casino owner Terry Caudill (4 Queens & Binion's Gambling Hall and Hotel) to master-lease and remodel the historic and iconic Binions Hotel & Casino as part of the new wave of Downtown Las Vegas gentrification.
In May 2010, Big Daddy Carlos & Terry Caudill acquired the 601 Fremont building (former Sears building) from the City of Las Vegas. They are remodeling and master-leasing the five story downtown landmark. Spearheading the concepts were the live music venues Backstage Bar & Billiards and Fremont Country Club (which included heavyweight booker and partner Michael Chugg of Chugg Entertainment). On November 28, 2012, the first location of this entertainment complex, Backstage Bar & Billiards lounge, opened to the public. On Feb. 5, 2013, the bottom floor plan was completed when Fremont Country Club held its first public show featuring Louis Prima Jr. Among the concepts also under way at the 601 Fremont St. address are downtown Las Vegas' own radio station, spearheaded by DJ Lethal (House of Pain, Limp Bizkit) and associates, the Central network, and The Central Hotel.
La Velvet Margarita Cantina is currently expanding its presence to Las Vegas, and plans to launch the Velvet Tequila line are also in the works.
In 2011, Big Daddy became partners with former president of MGM Television Entertainment Hank Cohen (CEO of Trifecta Entertainment ) and is currently filming a docudrama chronicling the development of the multimedia complex and his other business ventures, namely the Central network.
In 2015, Carlos partnered with Ken Kragen (Hands Across America, We Are The World), Michael Chugg (Chugg Entertainment), and other environmentalists to form the 501(c)3 organization, Love The Sea.</ref> Its purpose is to facilitate Ocean Aid's music and educational festivals on a global format to bring awareness to the plastic pollution that is detrimentally affecting the world's ocean ecosystems. The first Ocean Aid festival was held April 30, 2017, and featured CeeLo Green, Bootsy Collins and Maxi Priest as headliners. The event was broadcast live statewide on KFVE-TV.