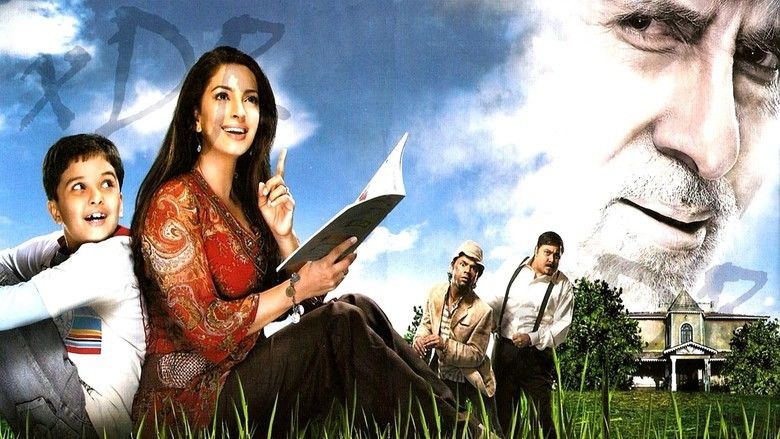 The film begins with a young couple sneaking into a house, The Nath Villa, a huge bungalow in Goa. They meet with some supernatural events, only to discover a ghost lives in this house, and they run from there. The story moves on to Aman Sharma a.k.a. Banku (Aman Siddiqui), who has recently shifted into the bungalow for a year, with his parents, Aditya (Shah Rukh Khan) and Anjali (Juhi Chawla). His father Aditya is an engineer on a cruise line, and therefore moves with his cruise. They are made aware that the bungalow is haunted, but they disregard this. Banku is enrolled in St. Francis High School, and Anjali hires a kindhearted and comedic drunken thief, Anthony (Rajpal Yadav), as a servant to clean the house. One night, Banku goes down to the living room to have some ice cream when he sees a shadow on the wall. Frightened, he calls out to his mother, before seeing that the bowl in which he was having ice cream has vanished. Later, Banku returns and passes a sleeping Anjali to investigate. He then sees the ghost of Kailash Nath (Amitabh Bachchan) and then they start arguing on whether Kailash is a ghost or an angel (according to Banku, who constantly persists that Nath is an angel rather than a ghost). Banku nicknames him Bhootnath as Kailash says that he is a bhooth (ghost) and also says that "Nath" is his last name.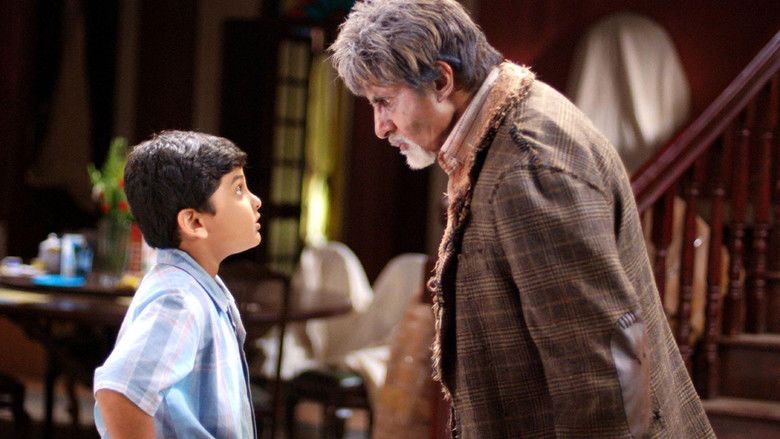 Since the ghost of Kailash does not want anybody to occupy his house, he tries different ways to scare Banku and his mother, but Banku considers him as an angel and treats him like a friend. Soon, Bhoothnath accepts by Banku's innocent love after a minor incident, as Banku fell from the stairs for which Bhoothnath is responsible for.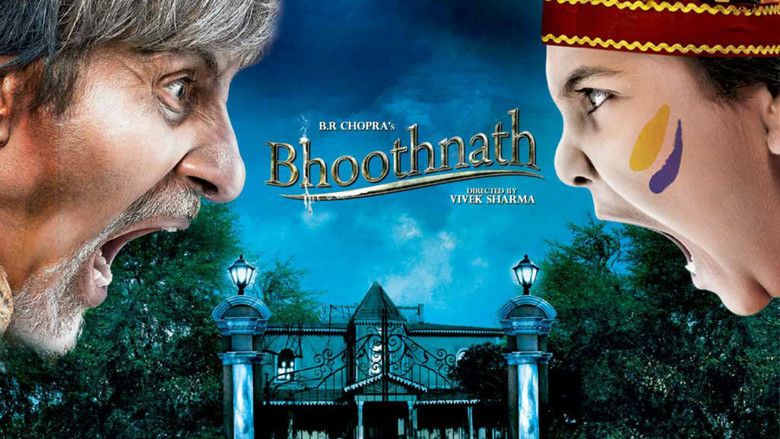 The two become friends and thoroughly enjoy the company of one another. It is at this point that Bhoothnath's son returns from the United States and plans to sell off the bungalow. Angered, Bhoothnath scares the buyers, but Anjali comes to know about the existence of him. He then tells his story to Banku and Anjali about his flashback, how his son deserted him at a time of need for him, along with the story of his death. He had a happy family consisting him, son Vijay, wife Nirmal, his daughter-in-law, and his grandson Vibhut. He explains that his son had attempted to sell the house, but Bhoothnath forbade him. Vijay's wife was desperate to get to America as soon as possible. Bhoothnath begs his son to stay behind, but Vijay refused. On the day they were about to leave, Bhoothnath's grandson begged to stay with his grandfather, but was taken away. Bhoothnath attempts one last time to stop his son, but as he hurried down the stairs, his foot slips on a step and he falls to the ground.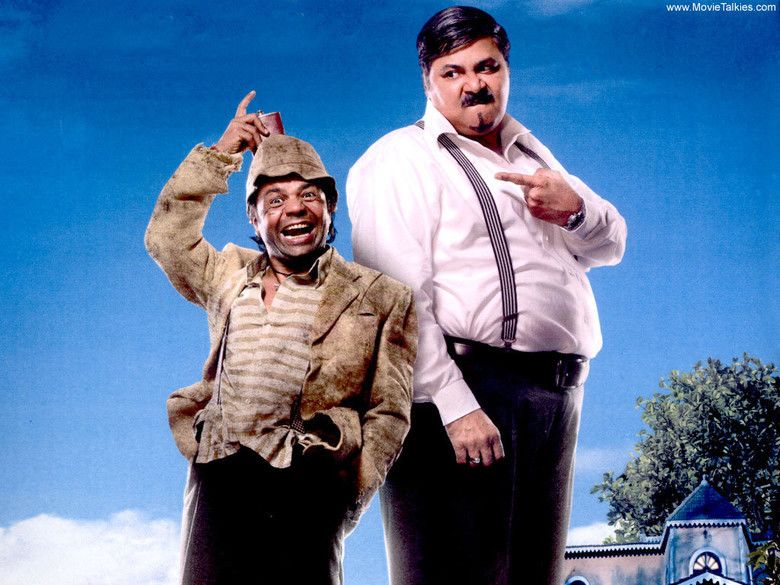 Two seconds after that, Bhoothnath, unaware that he has just died, rises into his ghost body, tries to stop Vijay, who is entering the taxi, one last time, but Vijay does not see or hear his father, and leaves the bungalow to go to America. Bhoothnath sighs, walks inside and immediately discovers his own dead body lying at the foot of the stairs.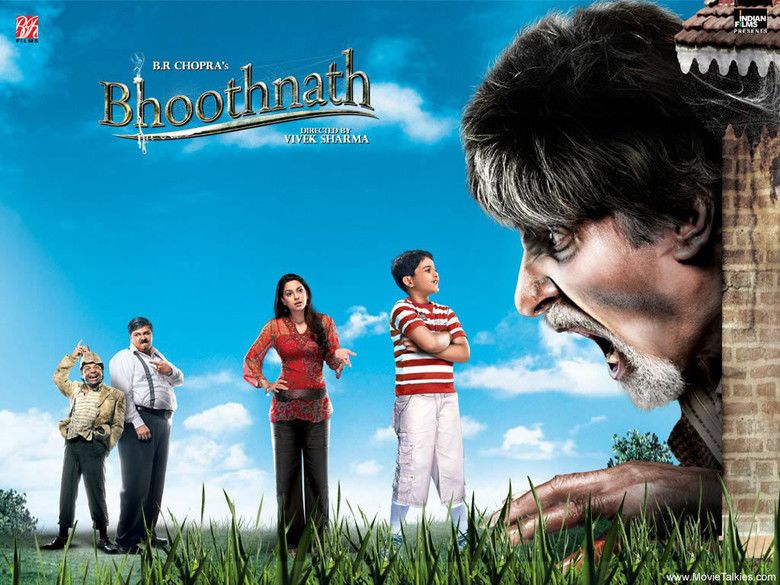 Later, Aditya and Anjali decide to perform the final rites of Bhoothnath to give him Moksha or salvation. It is performed by Banku and Bhoothnath bids an emotional farewell to Banku. By this time, Bhoothnath's son also comes to know of his fault and apologises.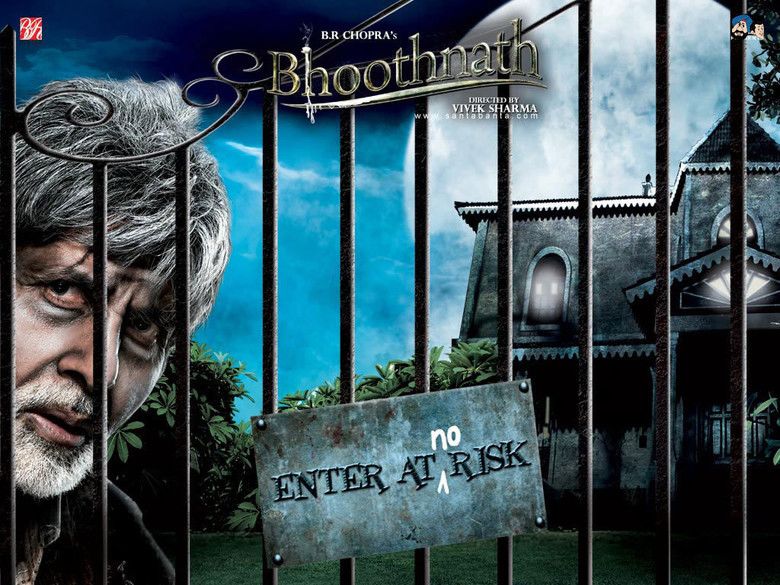 In the end, Banku, who is sad that Bhoothnath is no more, sees Bhoothnath again, who says that he is always there for him and makes Banku promise not to tell his parents about his return and also requests the viewers the same. Vijay, along with his wife and son, reside in Nath Villa with Banku and his parents permanently.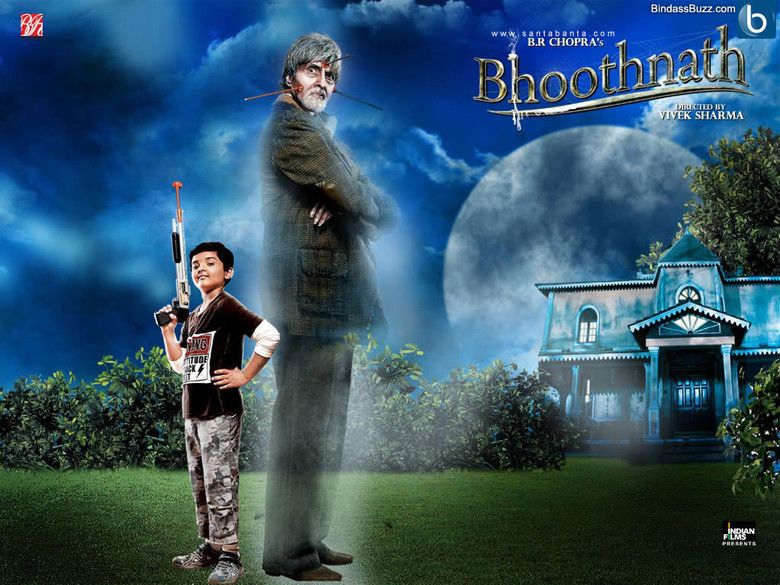 Amitabh Bachchan as Kailash Nath (Bhoothnath)
Shah Rukh Khan as Aditya Sharma
Juhi Chawla as Anjali Sharma
Aman Siddiqui as Aman "Banku" Sharma
Satish Shah as Principal J.J. Irani
Rajpal Yadav as Anthony
Priyanshu Chatterjee as Vijay Nath
Shaana Diya as Shaana (Vijay's wife)
Neena Kulkarni as Nirmala Nath
Delnaaz Paul as Jojo's mother
Aashish Chaudhary as Rohan (Special Appearance)
Nauheed Cyrusi as Tina (Special Appearance)
Amit Behl as Doctor
The film received generally positive response from critics. IMDb rated it 6.9/10, and holds a score of a fresh 76%. At the box office, the film had a good opening, though managed to gross ₹68 million (US$1.1 million) among its theatrical run and was declared semi-hit by Box Office India.
As the movie finished with a "to be continued..." ending, a sequel to Bhoothnath was expected but there was no clear intention. Amitabh Bachchan and the original production team announced a sequel, titled Bhoothnath Returns, released on 11 April 2014. Bachchan and Shahrukh Khan reprised their roles, though the latter only had a cameo appearance.