Preceded by

Eleanor Roosevelt


Political party

Democratic


Succeeded by

Mamie Eisenhower


Name

Bess Truman



Preceded by

Ilo Wallace


Children

Margaret Truman Daniel


Succeeded by

Jane Barkley





Born

February 13, 1885Independence, Missouri, U.S. (

1885-02-13

)


Parents

David Wallace and Margaret Gates


Role

Former First Lady of the United States


Died

October 18, 1982, Independence, Missouri, United States


Spouse

Harry S. Truman (m. 1919–1972)




Education

William Chrisman High School


Similar People

Harry S Truman, Margaret Truman Daniel, Clifton Daniel, Martha Washington, Martha Ellen Young Tr




Grandchildren

Clifton Truman Daniel



First lady biography bess truman
Elizabeth Virginia "Bess" Truman (born Wallace; February 13, 1885 – October 18, 1982) was the wife of U.S. President Harry S. Truman and First Lady of the United States from 1945 to 1953.
Contents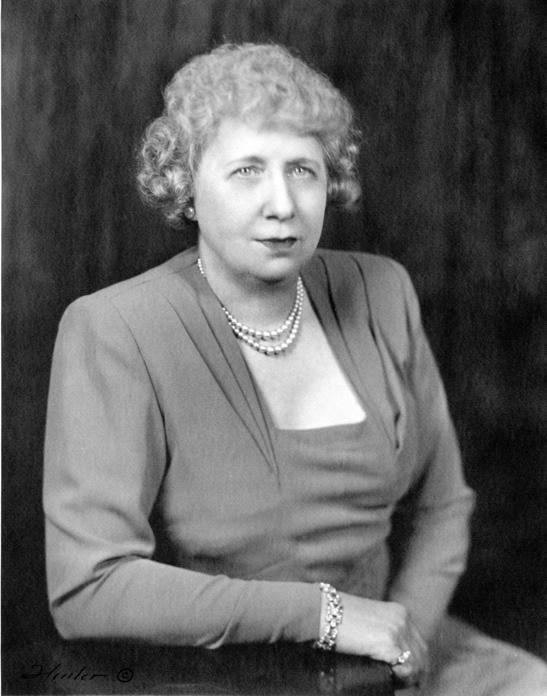 She had known her future husband since they were children attending the same school in Independence, Missouri. As First Lady, she did not enjoy the social and political scene in Washington, and at the end of her husband's term in 1953, she was relieved to return to Independence. She currently holds the record of longest-lived First Lady, at 97 years and 8 months. She died in Independence, Missouri.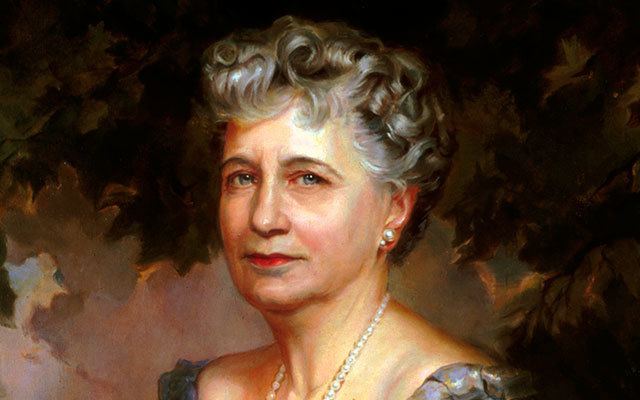 First ladies preview bess truman
Early life and education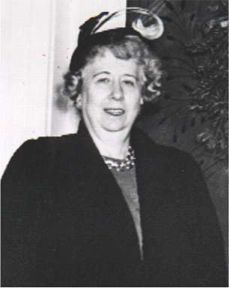 Bess Truman was born Elizabeth Virginia Wallace on February 13, 1885, to David Willock Wallace (1860–1903) and his wife, the former Margaret Elizabeth Gates (1862–1952), in Independence, Missouri, and was known as Bessie during her childhood. She was the eldest of four; three brothers: Frank Gates Wallace, (March 4, 1887 – August 12, 1960), George Porterfield Wallace, (May 1, 1892 – May 24, 1963), David Frederick Wallace, (January 7, 1900 – September 30, 1957). Bess had a reputation as a tomboy as a child. As a young woman, Bess enjoyed expressing herself through her fashion and hats; a friend was quoted "Bess always had more stylish hats than the rest of us did, or she wore them with more style."
Harry Truman met Bess soon after his family moved to Independence, and the two attended school together until graduation.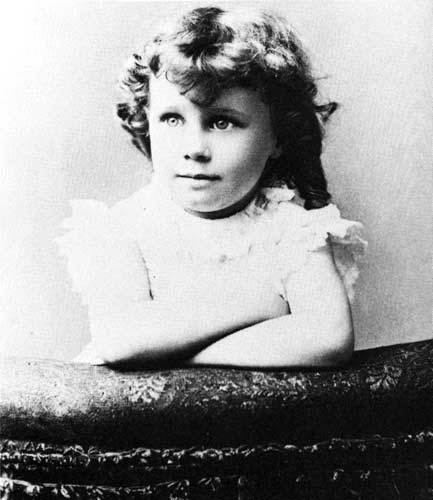 After graduating from William Chrisman High School (then known as Independence High School) she studied at Miss Barstow's Finishing School for Girls in Kansas City, Missouri. In 1903 her father rose very early one morning, climbed into the family bathtub and committed suicide by shooting himself in the head. According to biographer David McCullough, the cause for his suicide is unknown, with speculation ranging from depression to mounting debts.
Bess and Harry Truman married in 1919 at Trinity Episcopal Church in Independence. Harry courted Bess before he went off to fight during World War I; he proposed in 1911, but she turned him down. Truman later said that he intended to propose again, but when he did he wanted to be earning more money than a farmer did. Their only daughter, Margaret, was born in 1924.
Life in Washington
When Truman was elected as a Senator from Missouri in 1934, the family moved to Washington, DC. Mrs. Truman became a member of the Congressional Club, the PEO Sisterhood, the H Street United Service Organization, and the Red Cross work of the Senate Wives Club. She joined her husband's staff as a clerk, answering personal mail and editing committee reports when he became Chairman of the Senate Special Committee to Investigate the National Defense Program.
First Lady of the United States
Bess found the White House's lack of privacy distasteful. As her husband put it later, she was "not especially interested" in the "formalities and pomp or the artificiality which, as we had learned..., inevitably surround the family of the President Harry Truman." Though she steadfastly fulfilled the social obligations of her position, she did only what she thought was necessary. When the White House was rebuilt during Truman's second term, the family lived in Blair House and kept their social life to a minimum. In most years of her husband's presidency Mrs. Truman was not regularly present in Washington other than during the social season when her presence was expected. The contrast with Bess's activist predecessor Eleanor Roosevelt was considerable. Unlike her, Bess held only one press conference after many requests from the media. The press conference consisted of written questions in advance and the written replies were mostly monosyllabic along with many no comments. When asked why she did not want to give press conferences she replied "I am not the one who is elected. I have nothing to say to the public." Bess's response to whether she wanted her daughter Margaret to become President was "most definitely not." Her reply to what she wanted to do after her husband left office was "return to Independence".
As First Lady, Bess served as Honorary President of the Girl Scouts, the Womens' National Democratic Club, and the Washington Animal Rescue League. She was Honorary Chairman of the American Red Cross.
In 1953 the Trumans went back to Independence and the family home at 219 North Delaware Street, where the former president worked on building his library and writing his memoirs. Bess fully recovered following a 1959 mastectomy in which doctors removed a large, but benign, tumor.
When President Lyndon Johnson signed Medicare into law in 1965, the Trumans were the first to be given its benefits.
Widowhood, death and longevity record
At the time of her husband's death in 1972 at age 88, she was 87, making them the oldest couple having occupied the White House at that time. Bess agreed to be the honorary chairman for the reelection campaign of Sen. Thomas Eagleton (D-Missouri).
Bess continued to live quietly in Independence for the last decade of her life, being visited by her daughter and grandchildren. She died on October 18, 1982, from congestive heart failure at the age of 97; a private funeral service was held on October 21. Afterwards she was buried beside her husband in the courtyard of the Harry S. Truman Library in Independence, Missouri.
Bess Truman remains the longest-lived First Lady in United States history.
References
Bess Truman Wikipedia
(Text) CC BY-SA