Covid-19
Winnipeg, Manitoba




Berris Smith




Rapper







Hip hop music, Rhythm and blues
Berris Smith, (born 1978) is a Jamaican-Canadian hip-hop rapper and producer. He is best known for the hit single "Daddy Loves You" Feat. Dawgheart Swagger and Slim from 112.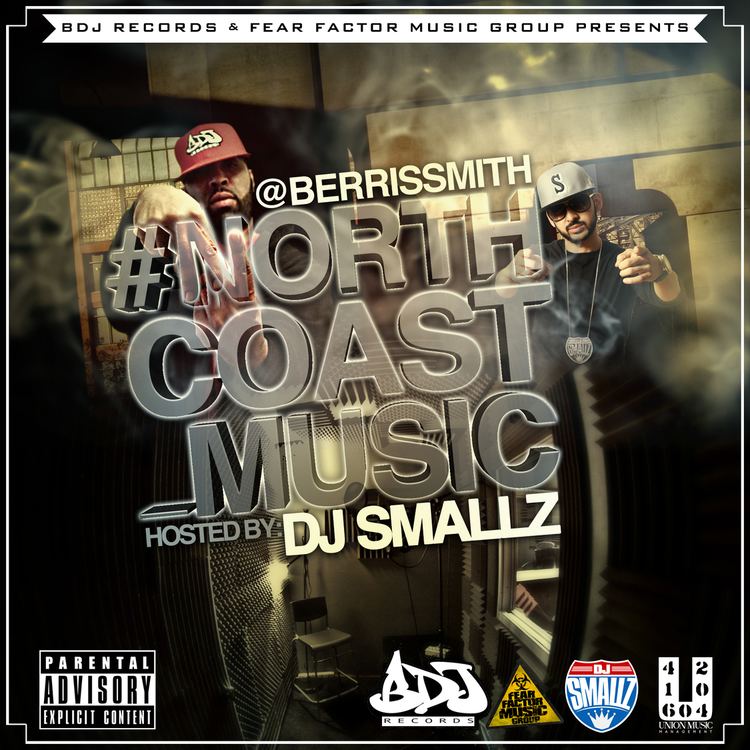 Smith grew up in the English-speaking Norwood section of St. Boniface, in a mostly white neighborhood that nevertheless was highly influenced by the hip-hop of the era. Among his close friends during the mid-1990s was the Winnipeg writer Dallas Hansen.
By 1999 Smith had moved to Winnipeg's West End and surrounded himself with the underground rappers of the city's Jamaican community. He opened a short-lived recording studio on Portage Avenue before moving to Vancouver. A Hastings St. billboard would advertise his first album N.I.G.G.A. an acronym of Never Ignorant Getting Goals Accomplished.
On January 28, 2005, a man was shot and killed at the New Wing Hotel in Vancouver's notorious Downtown Eastside. Yet with a lack of evidence, Smith was charged, he was released on bail ($400,000.00).
"Daddy Loves You" features a catchy R&B hook and has risen to number two in Winnipeg on Flava 107.9's Top 10 while seeing rotation on playlists of internet and broadcast radio programs around the world. On "Daddy Loves You" Smith introspectively raps, "Some of these choices that you make in life / Surround us with darkness instead of light / And not every choice that you make is right / Of course wrong decisions could cost your life." The song is thought to be a tribute to his father, who raised him in Norwood.
Berris Smith Wikipedia