Bernard's Watch was a British children's drama series about a young boy who could stop time with a magical pocket watch. The show was created by Andrew Norriss and was produced for seven series that aired on CITV from 14 November 1997 to 31 March 2005.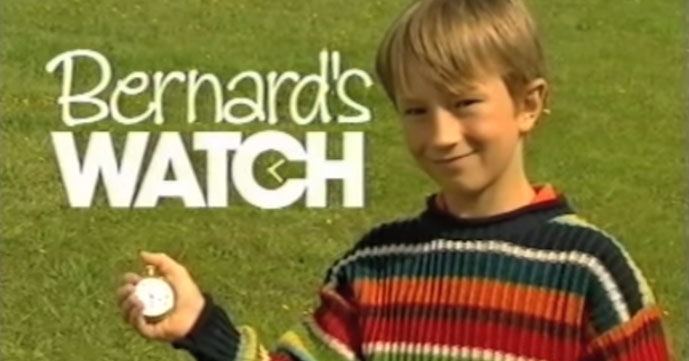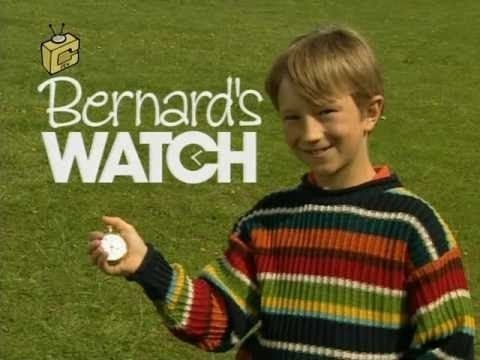 The concept of the show originally formed the basis of one of the most famous episodes of The Twilight Zone, entitled A Kind of a Stopwatch, first broadcast in 1963. In 1991, Alexander John Howard conceived of a series based on the same concept but it took six years to get funding. The show eventually began as a single 15-minute episode, however it was suggested it could work as a series. Four more stories were written by creator Andrew Norriss, who thought, in his own words, "that would be it". However he ended up writing six entire series.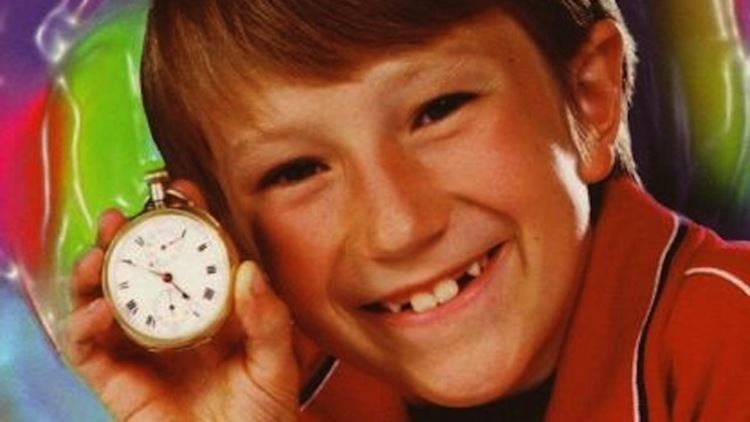 The first five series aired from 14 November 1997 to 7 December 2001 and were produced by Central Television. It was written by Andrew Norris, who wrote the book Bernard's Watch in 1999, published by Puffin. It was primarily filmed at South Wilford CofE Primary School, Nottingham. These series were produced by Lewis Rudd and directed by David Cobham.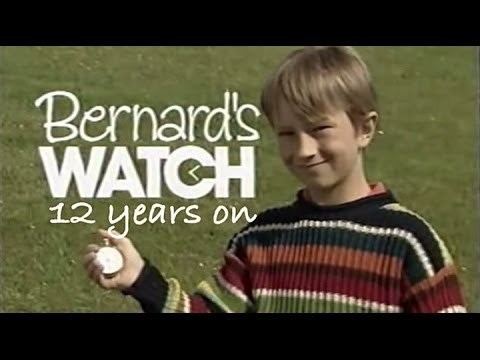 A couple of years after its original run, the show was revived, which included a change to the format, new cast and filming location. The 2004 series was produced by Carlton Television and aired from 6 January to 30 March 2004. The seventh and final series was renamed as 'Bernard', was produced by Granada Yorkshire and aired from 6 January to 31 March 2005. The school scenes were filmed at Kerr Mackie Primary School, Leeds.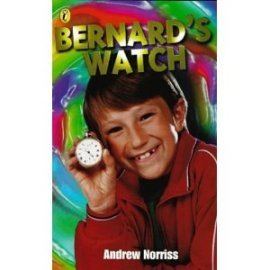 The first run told of a young boy called Bernard, played by David Peachey, from Nottingham, - who was always late, until a postman gave him a "magic watch" which could stop and rewind time. He soon found out that the postman had magical powers, and that these watches were given to people who needed them. The rules of him keeping his watch were that he must not use it to commit crimes or hurt anyone. Every episode focused on Bernard or someone to whom he'd lent the watch facing a problem or simply doing day-to-day stuff and trying to sort it out, using the watch.
The second run was significantly different. According to the final opening sequence, the watch simply flew through Bernard's window. The character of the "postman" did not exist, and Bernard seemed to be the only person in the world who had such a watch. His best friend Nathan knew about the watch. This series revolved mainly around Bernard's school, Pentup Primary, where he'd usually get the better of his bullying schoolteacher Ms Yvonne Savage and a popular girl called Nicolette. In this series, David Peachey moved on from his portrayal of Bernard, instead appearing in an episode of Goosebumps; 'A Night in Terror Tower'. He has since moved on from a career in acting- and now studies art in Venice.
Narrator - Liza Goddard
Bernard Beasley - David Peachey
Postman - Jack McKenzie
Mr John Beasley - Martin Neil
Mrs Jane Beasley - Ruth Hudson
Grandad - Barry Jackson
Karen Hewitt - Phoebe Allen (series 1-3)
Nathan Hewitt - Patrick Ball (series 1-3)
Lucy Rownham - Elizabeth Mellor (series 4)
Sam Vernon - Samantha Birch (series 5)
American Postman - Derek Griffiths (series 4)
Bernard Beasley - Ryan Watson
Robbie - Nick Baker
Nathan - Patrick Ball
Nicolette Ashbury - Rosie Day
Ms Yvonne Savage - Kay Purcell
Mr Steel - Martin Ball
There were several sell-through VHS tapes available of the show, featuring episodes from the first two series, though the publisher has since deleted these.
Lately, on the video sharing website YouTube, ITV created ITV Children's Classics and have released clips from the show's earlier seasons.
Unfortunately, there has been an increase of full episodes being removed from exactly the same site for copyrighted reasons.