Years active

1985-present




Name

Bentley Mitchum





Role

Actor




Uncles

James Mitchum







Born

February 22, 1967 (age 56) (

1967-02-22

)

Tucson, Arizona, U.S.




Occupation

Actor, film director, screenwriter




Spouse(s)

Jaime Anstead (2004–2014) (divorced) 1 childNoelle Balfour (1997–2003) (divorced) 1 child




Children

Allexanne MitchumCarrington Mitchum




Parents

Christopher Mitchum, Cindy Mitchum




Siblings

Carrie Mitchum, Kian Mitchum, Jennifer Mitchum




Grandparents

Robert Mitchum, Dorothy Mitchum, Jack Davis




Movies

Little John, Demonic Toys, Ruby in Paradise, The Man in the Moon, Susie Q




Similar People

Christopher Mitchum, James Mitchum, Carrie Mitchum, Trini Mitchum, Dorothy Mitchum
Bentley mitchum family and biography
Bentley Mitchum (born February 22, 1967) is an American actor who has appeared in about 40 films and TV series, including Sundance grand jury prize winner Ruby in Paradise, The Man in the Moon, The Wonder Years, Conviction, Susie Q, Meatballs 4 and Demonic Toys and Shark Attack.
Contents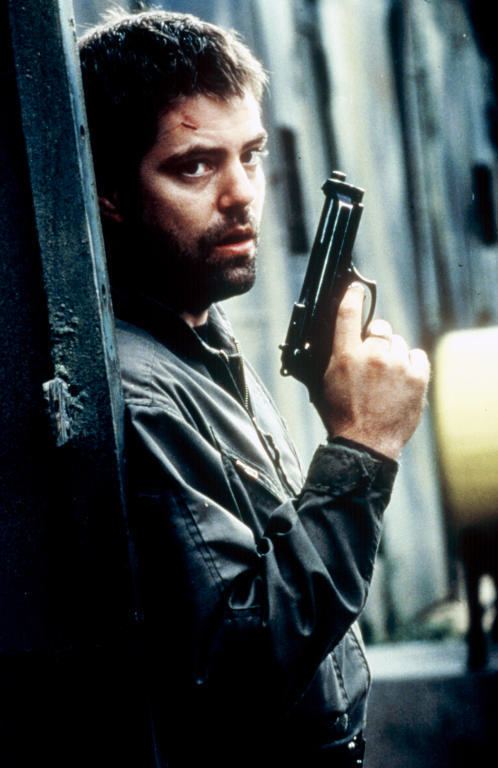 Bentley also became the first American actor to play lead in an Indian Tamil film, Little John opposite Jyothika.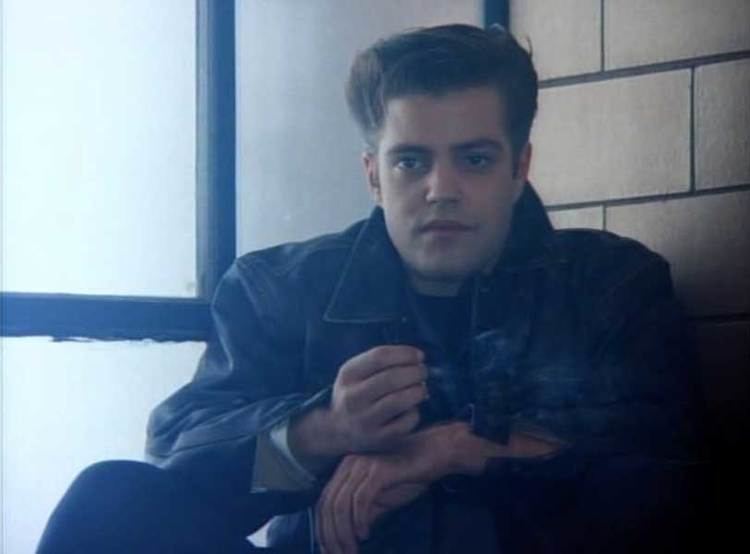 Little John Tamil Movie | Baila Re Baila Video Song | Jyothika | Bentley Mitchum | Star Music India
Personal life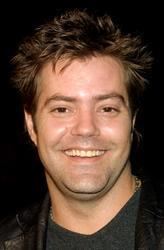 Bentley is the grandson of actor Robert Mitchum, the son of actor Christopher Mitchum and the nephew of actor James Mitchum. His acting debut was with them in a TV movie, Promises to Keep, in which the three actors played characters with corresponding relationships. Bentley attended USC and received a Bachelor of Fine Arts in drama. He also started a band called The Velvet Box.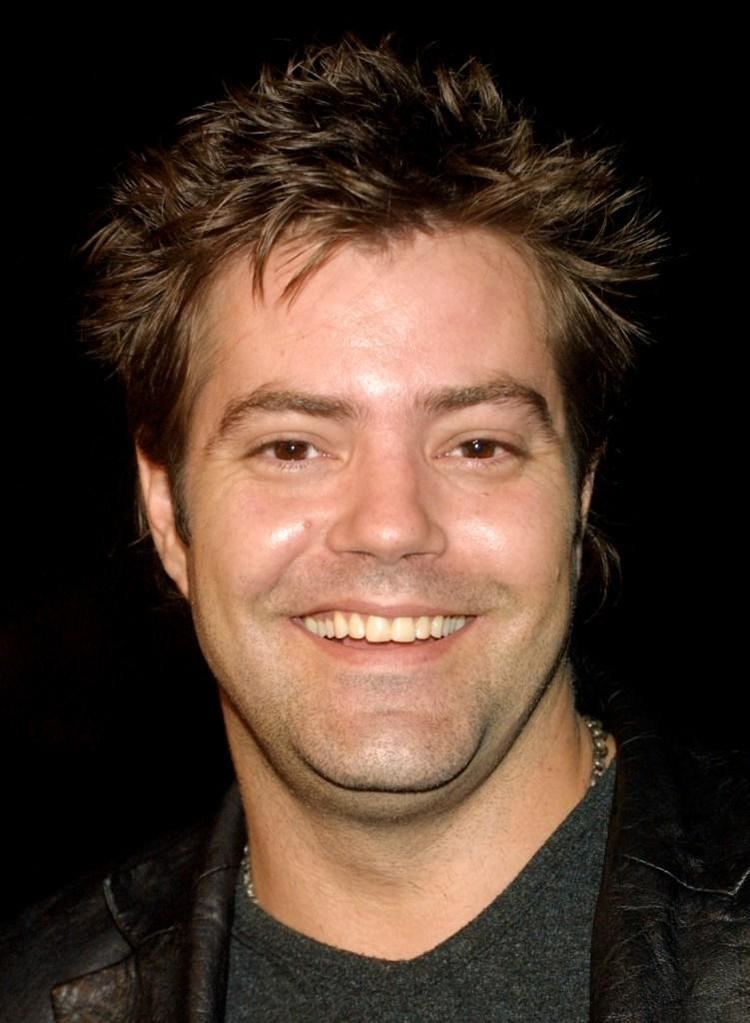 Bentley has two daughters, Allexanne Mitchum, from his marriage to Noelle Balfour, and Carrington Mitchum, from his marriage to Jaime Anstead.
Filmography
Actor
2017
The One: Horror - Cupido, Divinitas (Short) (completed)
as
The Good Man
2022
Without U (Music Video)
as
Bassist
2022
The Wonder Years (TV Series)
as
Brian Cooper
- Love & War (2022) - Brian Cooper (uncredited)
2021
21st Century Foxes - The Danenberg/mitchum Cut (Short)
as
Musician
2019
Death and Compromise (TV Series)
as
Mason
- Bullets and Broads (2019) - Mason
2016
The One 3 (Short)
as
The Good Man
2015
The One II - Resurrection of the Vampires (Short)
as
The Good Doctor
2014
The One (Short)
as
Vampire Brother
2007
Walking Tall: The Payback (Video)
as
Walter Morris
2005
Walker, Texas Ranger: Trial by Fire (TV Movie)
as
Lab Technician
2004
Fullmetal Alchemist (TV Series)
as
Additional Voices
- Teacher (2004) - Additional Voices (English version, voice)
2003
Death Train (Video)
as
Weaver
2002
Conviction (TV Movie)
as
Ledford
2002
Frogmen Operation Stormbringer
as
Andreas / Casper
2001
Nice Guys Finish Dead
as
Captain Tom 'Tomcat' Katowski
2001
A Crack in the Floor
as
Johnny
1999
Delta Force One: The Lost Patrol
as
Sgt. Don Nichols
1999
Night of Terror (Video)
1999
Nash Bridges (TV Series)
as
Ed
- Truth & Consequences (1999) - Ed (uncredited)
1999
Shark Attack (TV Movie)
as
Dr. Miles Craven
1999
Lima: Breaking the Silence
as
Bruce Nelson
1998
Riding with James Dean
as
Eddie
1998
JAG (TV Series)
as
Sgt. Richard Ford
- Mr. Rabb Goes to Washington (1998) - Sgt. Richard Ford
1998
On the Border (TV Movie)
as
Sykes
1998
Different Strokes (Video)
as
Jack / Jill Martin's boyfriend
1997
Convictions (TV Movie)
1996
Baja Run
as
Angus MacNorris
1996
Every Minute Is Goodbye
1996
Lethal Orbit (TV Movie)
as
Blake Cooper (as Bentley C. Mitchum)
1996
Susie Q (TV Movie)
as
Johnny Angel
1996
Firestorm
as
Sonny / Bobby
1995
Sliders (TV Series)
as
M.I.T. Player
- Eggheads (1995) - M.I.T. Player
1993
Teenage Bonnie and Klepto Clyde
as
Kirk
1993
Ruby in Paradise
as
Ricky Chambers
1992
Demonic Toys (Video)
as
Mark Wayne
1992
Meatballs 4
as
Kyle Linck
1991
The Man in the Moon
as
Billy Sanders
1991
Sometimes They Come Back (TV Movie)
as
North
1990
Neon Rider (TV Series)
as
Nathan
- Model Student (1990) - Nathan
1990
Glory Days (TV Series)
- The Kids Are Allright (1990)
1990
The Outsiders (TV Series)
as
Bryan
- The Stork Club (1990) - Bryan
1989
Real Men Don't Eat Gummi Bears
as
Tony
1988
The Wonder Years (TV Series)
as
Brian Cooper
- How I'm Spending My Summer Vacation (1989) - Brian Cooper
- Swingers (1988) - Brian Cooper
- Pilot (1988) - Brian Cooper
1987
Saturday Night Live (TV Series)
as
Mute Orphan
- Robert Mitchum/Simply Red (1987) - Mute Orphan (uncredited)
1985
Promises to Keep (TV Movie)
as
Johnny Palmer (as Bentley C. Mitchum)
Writer
2021
21st Century Foxes - The Danenberg/mitchum Cut (Short) (poetry by)
Director
Editor
Music Department
2009
The Ritual (musical director) / (musician)
Producer
2021
21st Century Foxes - The Danenberg/mitchum Cut (Short) (producer)
2018
Judgement (Short) (producer)
Cinematographer
Art Department
2021
21st Century Foxes - The Danenberg/mitchum Cut (Short) (set dresser)
Camera Department
2009
The Ritual (camera operator)
Casting Department
2009
The Ritual (original casting)
Composer
2021
21st Century Foxes - The Danenberg/mitchum Cut (Short)
Costume Designer
2021
21st Century Foxes - The Danenberg/mitchum Cut (Short)
Make Up Department
2021
21st Century Foxes - The Danenberg/mitchum Cut (Short) (makeup artist)
Self
2015
Afternoon Delight Live on Hollywood and Vine (TV Series)
as
Self - Host (2016)
1999
Hollywood Greats (TV Series documentary)
as
Self
- Robert Mitchum (1999) - Self
Archive Footage
2012
DevilDolls (Video)
as
Mark Wayne
References
Bentley Mitchum Wikipedia
(Text) CC BY-SA