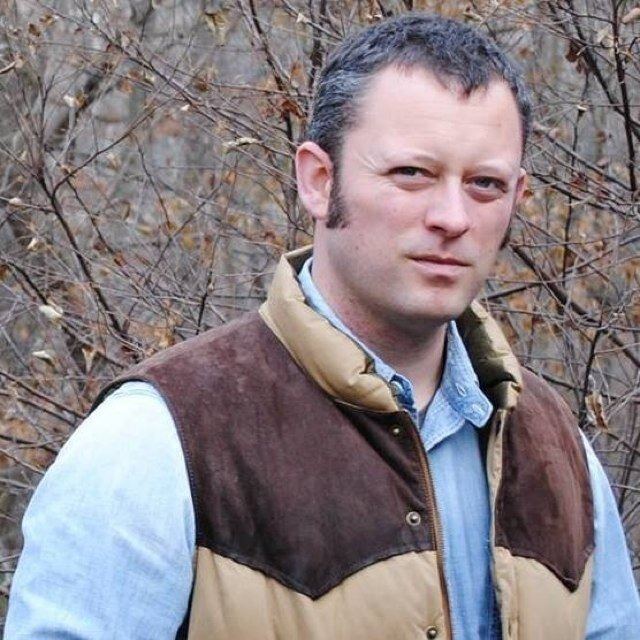 Benjamin Percy was born in Eugene, Oregon, and in his early life lived briefly in Hawaii. His family moved to Tumalo, Oregon when Percy was in the fourth grade and remained there until he graduated high school.
He attended Brown University, where he earned his degree in English/Creative Writing, and then went on to graduate school at Southern Illinois University, earning his Master of Fine Arts in Creative Writing, with a teaching fellowship.
After teaching at the University of Wisconsin–Stevens Point, Marquette University, Iowa State University, and St. Olaf College, Percy stepped away from academia to write full-time. He remains active on the lecture circuit and teaches at conferences and festivals such as the Tin House Writers' Conference and the Bread Loaf Writers' Conference.
He has published four novels, "The Dark Net", The Dead Lands, Red Moon, and The Wilding, as well as two books of short fiction: Refresh, Refresh and The Language of Elk. In 2016, he published his first book of non-fiction, a collection of essays on writing and genre fiction: Thrill Me.
His fiction and nonfiction have been published in Esquire, where he is a contributing editor, GQ, Time, Men's Journal, Outside, The Wall Street Journal, The Paris Review, Tin House, Glimmer Train, McSweeney's, and Ploughshares.
Percy's first work for DC Comics was writing Detective Comics #35 - 36 in 2014, which was part of the company's New 52 branding. He eventually took over as writer on the company's Green Arrow series, beginning with issue 41, and continuing until issue 52, when that series was cancelled in preparation for DC's 2016 DC Rebirth initiative, which involved restarting its monthly titles with new #1 issues. Percy would continue as writer on Green Arrow with its new series in 2016, beginning with the one-shot Green Arrow: Rebirth, which sold over 90,000 copies when it was released in May 2016. It was the highest-selling issue with Green Arrow as the main character in recent comics history, and received a second-printing. In comparison, the final issues of the previous Green Arrow series sold between 21,000 and 22,000 copies, the last Green Arrow #1, from the New 52 launch, sold 55,512 copies, and Kevin Smith's Green Arrow #1 from 2001 sold 85,046 copies.
Percy is a member of the WGA screenwriters' guild, having sold scripts to FOX and Starz.
Percy honors include the Whiting Writers Award, the Plimpton Prize, two Pushcart Prizes, an NEA fellowship and inclusion in Best American Short Stories and Best American Comics.