Pololine tv ben soleimani
Ben Soleimani was born in Iran, and raised in London and Los Angeles. He is a designer, collector, real estate investor and urban developer, and polo player. He is the creator of Mansour's American arm, Mansour Modern, and a partner with Restoration Hardware to create the Ben Soleimani Collection for RH. Soleimani has also been a driving force behind the transformation of Melrose Avenue in West Hollywood, California.
Contents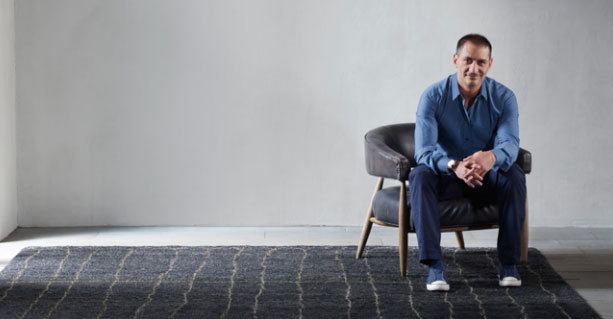 Pololine TV - Ben Soleimani (Eng)
Early life
Soleimani was raised in London and Los Angeles. He is the fourth generation in the rug trade and was a partner in Mansour, which received a Royal Warrant in 2002.
Soleimani spent his childhood learning about making rugs and the rug business through his family. At age 16, Soleimani moved to Los Angeles from London on his own to study, start his family-owned real estate business, and open the American arm of Mansour.
Career
Soleimani began his career by overseeing the design of Mansour's first American showroom in Los Angeles. Soleimani opened Mansour on Melrose Avenue in 1993.
In 1993, Soleimani started his family's real estate business to buy several buildings on Melrose Avenue in an effort to transform the strip into a world-class shopping destination.
By 2015, Melrose Avenue has become the second most high-end retail street in Los Angeles after Rodeo Drive.
Soleimani started Mansour Modern in 2003, offering contemporary, clean designs. Mansour Modern solidified Soleimani's reputation as a forward-thinking innovator.
In 2011 Soleimani opened a second Mansour outpost in San Francisco.
In 2013, Soleimani left Mansour Modern to work on his own projects, expand on his real estate activities, and cultivate his partnership with Restoration Hardware.
Restoration Hardware
In 2010 Soleimani became a partner with Restoration Hardware to create the Ben Soleimani Collection for RH. In 2011, Ben Soleimani for RH launched with 400 styles.
By 2014, the Ben Soleimani Collection contained 5,000 rug styles, the largest assortment in the industry.
Style
Soleimani designs are defined by "clean lines, neutral colors, the finest natural materials, and masterful craftsmanship," "Less is more." Soleimani's specific design sense has made him a trendsetter in the design world.
Polo
Soleimani began playing Polo in his early 20s. Playing the forward position, he was named Most Valuable Amateur Player in 2014.
In 2013, Soleimani founded the RH Polo Team. With this team, he won the America's Cup in 2013; the Argentine Gold Cup in 2014 and 2015; the Argentine Polo Tour in 2013, 2014, 2015, and 2016; and the Pacific Coast Open in 2016. In 2017, the RH Polo team won the Cartier Queen's Cup.
References
Ben Soleimani Wikipedia
(Text) CC BY-SA