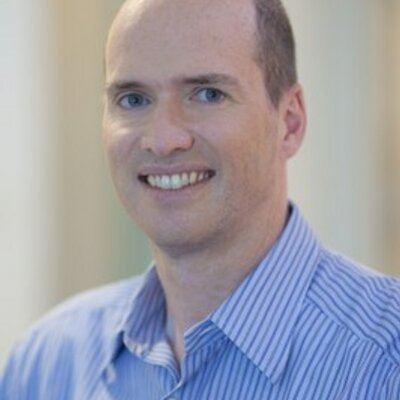 Horowitz earned a BA in Computer Science from Columbia University in 1988 and an MS in Computer Science from UCLA in 1990.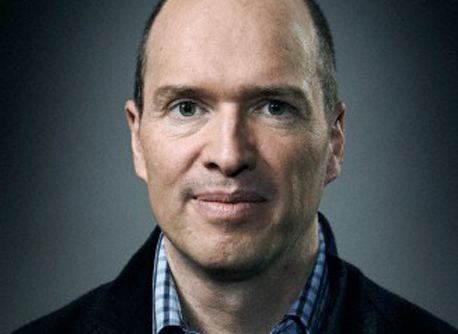 After UCLA, he began his career as an engineer at Silicon Graphics in 1990. In 1995, Horowitz joined Marc Andreessen at Netscape as a project manager. From 1997 to 1998, Horowitz was vice president for the Directory and Security Product Line at Netscape. After Netscape was acquired by AOL in 1998, Horowitz served as Vice President of AOL's eCommerce Division.
In September 1999, Horowitz cofounded Loudcloud with Marc Andreessen, Tim Howes, and In Sik Rhee. Loudcloud offered infrastructure and application hosting services to enterprise and Internet customers such as Ford Motor Company, Nike, Inc., Gannett Company, News Corporation, the United States Army and other large organizations. Horowitz took Loudcloud public on March 9, 2001.
In June 2002, Horowitz began a transformation of Loudcloud into Opsware, an enterprise software company. He took the first step by selling Loudcloud's core managed services business to Electronic Data Systems for $63.5 million in cash. This transaction transferred 100% of Loudcloud's revenue to EDS while the company was publicly traded on NASDAQ. Beginning with EDS as its first enterprise software customer, Horowitz grew Opsware to hundreds of enterprise customers, over $100 million in annual revenue, and 550 employees. In July 2007, Horowitz sold Opsware to Hewlett-Packard for $1.6 billion in cash.
Horowitz was Loudcloud's and Opsware's President and Chief Executive Officer for the entire history of the company. Along the way, shares of Opsware IPO'ed at $6, sank to $0.35 per share at its nadir and traded at $14.25 a share at the time of its sale to HP.
Following the sale of Opsware to Hewlett-Packard, Horowitz then spent one year at Hewlett-Packard as Vice President and General Manager in HP Software with responsibility for 3,000 employees and $2.8 billion in annual revenue.
On July 6, 2009, Horowitz and Andreessen launched Andreessen Horowitz, to invest in and advise both early-stage startups and more established growth companies in high technology. Andreessen Horowitz began with an initial capitalization of $300 million and within three years had $2.7 billion under management across three funds. Andreessen Horowitz has invested in over 150 companies in mobile, gaming, social media, ecommerce, education and enterprise IT (including cloud computing, security, and software as a service). The firms in which Andreessen Horowitz has invested include Facebook, Foursquare, GitHub, Pinterest, and Twitter.
On September 1, 2009, an investor group including Andreessen Horowitz announced it had acquired a majority stake in Skype for $2.75 billion, a move that was considered risky at the time. Horowitz also joined Skype's board. The deal paid off when Skype was sold to Microsoft in May 2011 for $8.5 billion. Andreessen and Horowitz made personal investments in headset maker Jawbone in 2006; the firm announced a $49 million investment in Jawbone in March 2011.
Horowitz's blog on the Andreessen Horowitz web site is syndicated to over 10 million readers, is considered required reading for Silicon Valley entrepreneurs, and was named one of "40 Entrepreneur Blogs You Should Be Reading" in 2011. The blog is particularly noted for its persistent use of rap lyrics to complement its business advice. Horowitz's book The Hard Thing About Hard Things is based on his blog posts.
Horowitz and Andreessen were ranked no. 6 on Vanity Fair's 2011 New Establishment List, no. 1 on CNET's 2011 most influential investors list and no. 21 and no. 2, respectively, on the 2012 Forbes Midas List of Tech's Top Investors.
Horowitz was born Benjamin Abraham Horowitz in London, England and raised in Berkeley, California, the son of Elissa Krauthamer and conservative writer and policy advocate David Horowitz. He lives in Silicon Valley with his wife, Felicia Wiley Horowitz, and two daughters and a son. He donates his time to various organizations that include the American Jewish World Service, Columbia University, Stanford Hospital, Silicon Valley Social Venture Fund, Via Ball, and Via Rehabilitation. In April 2012, Horowitz along with Andreessen Horowitz General Partners Marc Andreessen, Peter Levine, Jeff Jordan, John O'Farrell and Scott Weiss pledged to give half of their lifetime income from venture capital to charity.