Covid-19
King Vajiravudh




Buddhism




Chakri Dynasty




Jirasakdi




Princess Suvadhana




Bejaratana Rajasuda




Vajiravudh, Suvadhana





24 November 1925 Grand Palace, Bangkok, Siam (

1925-11-24

)


12 April 2012 Royal Cemetery, Wat Ratchabophit, Bangkok, Thailand




July 27, 2011, Siriraj Hospital, Bangkok, Thailand




Chulalongkorn, Saovabha Phongsri, Lueam Abhaiwongse, Lek Bunnag




Vajiravudh, Suvadhana, Saovabha Phongsri, Prajadhipok, Chulalongkorn
Bejaratana Rajasuda (Thai: เพชรรัตนราชสุดา; [pʰêttɕʰarát râːttɕʰasùdāː]; rtgs: Phetcharat Ratchasuda, 24 November 1925 – 27 July 2011) was the only child of the King Vajiravudh of Thailand. She was a first cousin of King Bhumibol Adulyadej and third cousin of King Norodom Sihanouk of Cambodia.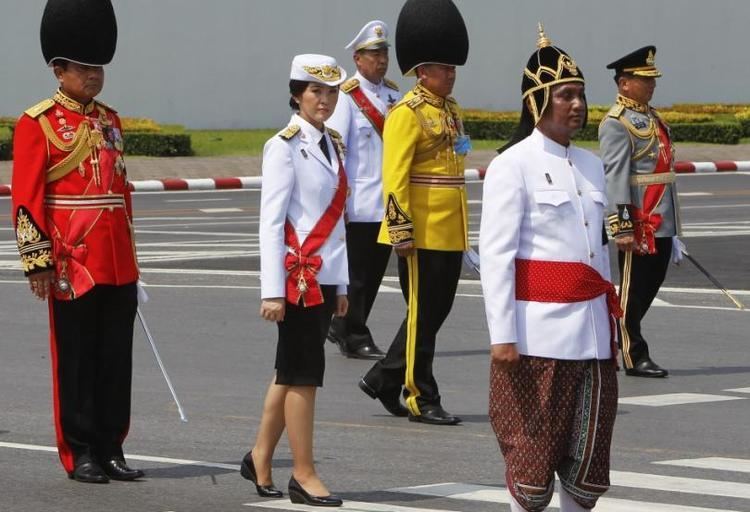 Her funeral was held on April 9, 2012, at Sanam Luang ceremonial ground in Bangkok.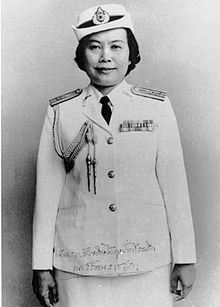 Princess Bejaratana was born on 24 November 1925 in the Royal Grand Palace, Bangkok, the only child of King Vajiravudh (Rama VI) and Princess Suvadhana. Having seen his daughter only one time, the King died the following day. Her uncle, who became King Prajadhipok (Rama VII), performed the naming ceremony for the princess on 30 December.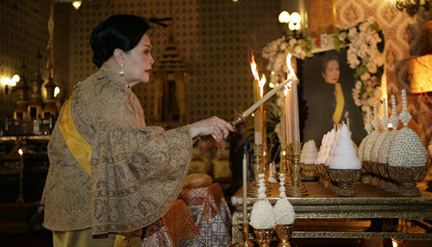 Princess Bejaratana and her mother moved to Suan Hongsa Villa in Dusit Palace, where she received her education from a private tutor. They moved in with Queen Sri Savarindira (the Queen Dowager) during World War II, and the princess attended Rajani School until she was 12. She and her mother then moved to England, where she continued her education and took medication for her poor health. She first stayed at Fairhill Villa in Surrey, before settling in Brighton.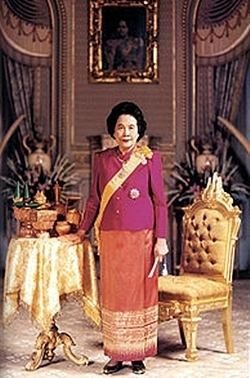 In November 1957, Princess Bejaratana returned to Thailand. They bought land on Sukhumvit Road Soi 38, and build Ruenruedi Villa Palace. The princess proceeded to undertake her duties of representing the Royal Family. Her special interests were in education, public health, Buddhism, the soldiers and police stationed at Thailand's borders, and general public's welfare.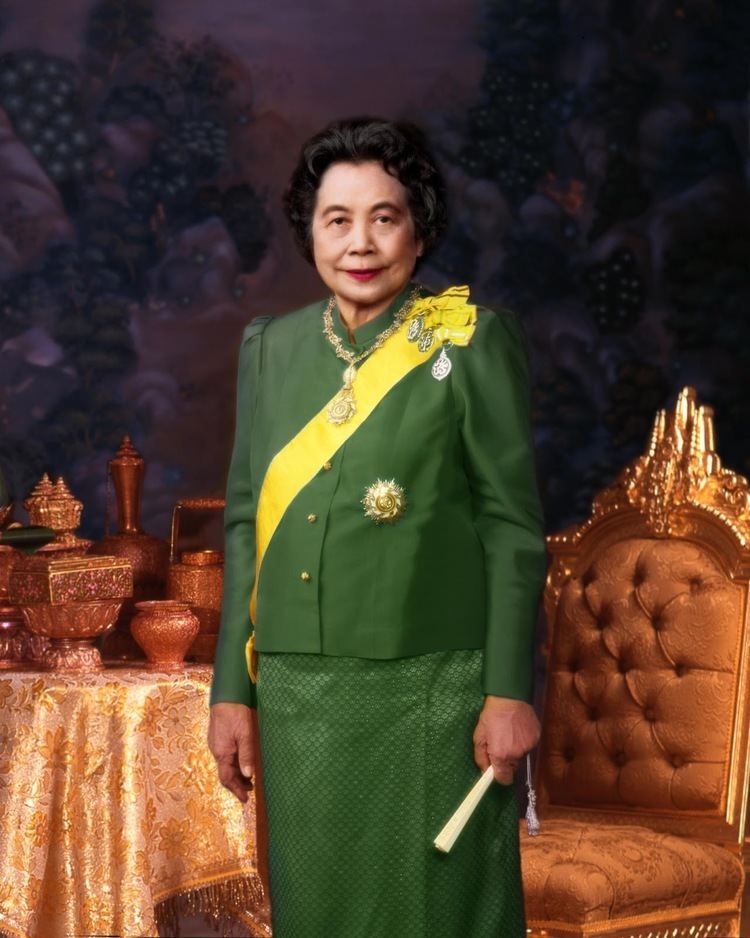 Princess Bejaratana was known privately to be very gifted, especially with numbers. She could calculate the day of the week for any dates presented to her without any hesitation, and remembered the birthdays of all individuals who were presented to her.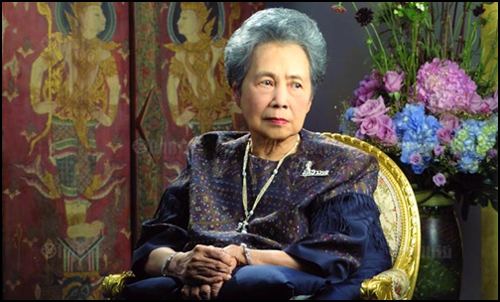 Near the end of her life she had cut down on her Royal duties because of her age, but occasionally still did work relating to her royal father.
Princess Bejaratana died on 27 July 2011 at 4.37 pm at Siriraj Hospital, Bangkok aged 85.
30 December 1925 – 10 July 1935 : Her Royal Highness Princess Bejaratana Rajasuda.
10 July 1935 – 27 July 2011 : Her Royal Highness Princess Bejaratana Rajasuda, the Princess Cousin.
The Princess's style and title in full: Somdet Phrachao Bhakhinithoe Chaofa Bejaratana Rajasuda Sirisobhabannavadi (Thai: สมเด็จพระเจ้าภคินีเธอ เจ้าฟ้าเพชรรัตนราชสุดา สิริโสภาพัณณวดี) The word "Bhakhini" (Thai: ภคินี) is meaning Cousin.
The Most Illustrious Order of the Royal House of Chakri
Dame Grand Cross (First Class) of The Most Illustrious Order of Chula Chom Klao
Dame of the Ratana Varabhorn Order of Merit
Dame Grand Cordon (Special Class) of The Most Exalted Order of the White Elephant
Dame Grand Cordon (Special Class) of The Most Noble Order of the Crown of Thailand
Dame Grand Cross (First Class) of The Most Admirable Order of the Direkgunabhorn
The Order of Symbolic Propitiousness Ramkeerati (Special Class) - Boy Scout Citation Medal
King Rama VI Royal Cypher Medal (First Class)
King Rama VII Royal Cypher Medal (First Class)
King Rama IX Royal Cypher Medal (First Class)
The Red Cross Commendation Medal
Bejaratana Wikipedia