Name

Beau Davidson




Education

Northwestern University


Role

Television actor




Net Worth

1 million Dollar








Similar

Galadriel Stineman, Danielle Chuchran, Trevor Donovan




Born

7 June 1981 (age 40), Memphis, Tennessee, United States
Beau davidson interview on htv
Beau Davidson (born June 7, 1981) is an Emmy Award nominated American recording artist, actor, songwriter, and host. He has appeared on Country Music Television (CMT), Great American Country (GAC), MTV, and Vh1, as well as television shows and print magazines.
Contents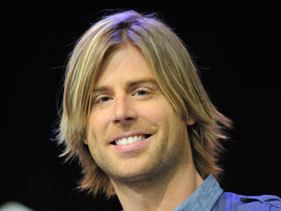 Beau Davidson Guest-stars on Gilmore Girls
Early life and education
Davidson was born and raised in Memphis, Tennessee, and began taking classical piano lessons at age four. In spite of his classical training, he learned to play popular music by ear. He was a finalist in the Mid-South Fair Youth Talent Contest, held annually in Memphis. Elvis Presley and Justin Timberlake were also veterans of this contest.
In 1999, Davidson graduated from the all-male private preparatory Memphis University School.
Educational background
Davidson attended Northwestern University in Evanston, Illinois, graduating in 2003, magna cum laude, earning a Bachelor of Music and minors in musical theatre and political science. He studied opera and vocal performance with renowned baritone Bruce Hall and was coached by Richard Boldrey. At Northwestern, Davidson appeared in the role of Danny Zuko in Grease, and as the leading man in many other productions, including the Chicago Premiere of Titanic (Barrett) and Into the Woods.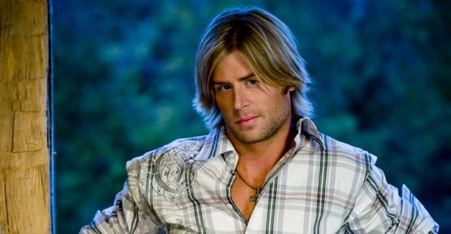 During his Northwestern days, Davidson began writing music, primarily for Northwestern's student-produced revue, The Waa-Mu Show. In his junior year, he wrote and performed his first country-inspired song, "The Dixie in Me".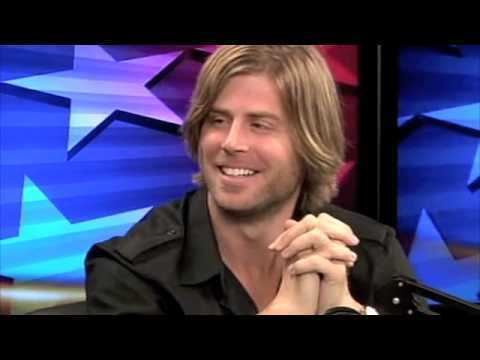 In the summer of his junior year, Davidson starred as "Frid" in the Ravinia Festival's production of Stephen Sondheim's A Little Night Music with George Hearn, Patti LuPone, Zoe Caldwell, and Marc Kudisch. Upon graduation, Davidson starred in the Chicago Shakespeare Theater's production of The Little Mermaid, playing the role of the Prince.
Professional background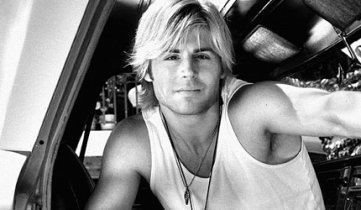 Rather than move to New York to pursue a career on Broadway, Davidson moved to Los Angeles. He guest-starred on the NBC daytime drama Days of Our Lives and The WB Television Network's Gilmore Girls.
In between projects, Davidson wrote music that he later released as a digital EP titled The Good Hurt. His debut single, "More Than I Can Give", was the song that catapulted his career. Independent of any record label or production company, the corresponding music video landed on the websites of CMT, Great American Country, MTV, and VH1, indicative of the fact that Davidson's music appealed to a diverse audience from contemporary country to pop/rock. The song was featured on the in-flight audio programs of Northwest Airlines, Delta Air Lines, and Cathay Pacific Airways, as well as the Subway sandwich franchise's own radio station. This success gave rise to interviews and performances on radio stations all across the country.
In 2008, Davidson moved to Nashville and won CMT's Music City Madness original song contest with his song "Mr. Wrong", and opened for Josh Gracin and Craig Morgan in Southaven, Mississippi.
Philanthropy and community service
In August 2008, Davidson was featured in Country Weekly magazine and gained international media attention when asked to write an honorary lullaby for Keith Urban and Nicole Kidman's daughter, Sunday Rose. This lullaby aired on New Zealand and Australia's number one morning television show, Sunrise.
Davidson has partnered with Susan G. Komen for the Cure, performing at the Susan G. Komen 3-Day for the Cure walk in Atlanta.
In 2010, Clear Channel Communications and Muscular Dystrophy Association selected Davidson to perform at the annual Jerry Lewis MDA Telethon live in Las Vegas over Labor Day. Davidson's other philanthropic involvement and performances include National Wildlife Federation, Old West Special Trails, Eating Disorders Coalition of Tennessee, and The American Spirit Pageant, benefiting the HAVlife Foundation.
Performances and awards
In 2008, Davidson was named one of Nashville's "25 Most Beautiful People" by Nashville Lifestyles magazine, along with fellow recording artists Jewel and Chuck Wicks. Davidson was also named one of Cosmopolitan Magazine's "51 Hottest Bachelors of 2009", representing his home state of Tennessee. As a result, he appeared and/or performed on The Today Show, Fox News Channel's Fox & Friends and The Strategy Room, Entertainment Tonight, and the nationally syndicated morning TV show, The Daily Buzz. He also performed at the 2010 Outback Bowl in Tampa, Florida, as his alma mater Northwestern was playing Auburn. Davidson was a featured music pick in In Touch Weekly magazine's "Can't Miss Guide" in 2009, and an "Artist to Watch" on Clear Channel's iheartradio playlist, where his song "More Than I Can Give" charted at #6.
In May 2009, Davidson was featured on Oprah, due to their mutual love of Skype.
In April 2010, Davidson guest-starred as himself on the CBS daytime drama, The Bold and the Beautiful, where he performed a song written by his producer, Frank J. Myers, called "You're All I Ever Wanted".
In 2011, he returned to The Bold and the Beautiful to premiere his original song, "Blessed" on a special Veterans Day episode. He later performed it at the MAACO Las Vegas Bowl in December, 2011 at Sam Boyd Stadium for 40,000 fans. The music video for the song debuted on CMT on July 4, 2012. It was also featured as part of the Boston Pops July 4 Spectacular.
In 2011, he became a vocalist on the Season 3 cast of The Singing Bee on CMT. He was a cast member for two years before the show was canceled in 2013.
He performed with Kristin Chenoweth for her Grand Ole Opry debut in 2011, as well as with her for 2011 CMA Music Festival at the Wildhorse Saloon and on television for the finale of CMT's Next Superstar.
He served as Master of Ceremonies and special entertainer to the Miss Louisiana USA, Miss Alabama USA, Miss South Carolina USA, and the Miss North Carolina USA pageants, all state preliminaries to Miss USA in Donald Trump's Miss Universe Organization, under the direction of RPM Productions.
He is a judge for the Daytime Emmy Awards.
In December 2012, his independent music video, "Blessed" was nominated for the 29th Annual Mid-South Regional Emmy Awards.
Davidson was selected as one of the US Jaycees Ten Outstanding Young Americans for 2013, an honor also received by his hometown musical hero Elvis Presley, as well as Presidents John F. Kennedy, Gerald Ford, Richard Nixon, Bill Clinton, and Theodore Roosevelt, as well as Wayne Newton, Peyton Manning, Nelson D. Rockefeller, Henry Ford II, and Pat Boone.
In 2014, Davidson was named a recipient of the Tennessee Arts Commission Individual Performing Arts Fellowship.
On July 4, 2014, Davidson sang The Star-Spangled Banner before a crowd of 50,000 at Turner Field for the Atlanta Braves vs. Arizona Diamondbacks baseball game, and on December 26 for the Memphis Grizzlies game versus the Houston Rockets
On May 25, 2015, Davidson sang at the annual American Veterans Center National Memorial Day Parade in Washington, D.C. televised live on Reelz, with Gary Sinese and Rita Cosby. That morning, he sang "Blessed" on WJLA-TV Washington.
Davidson plays "Maximilian Swayne" in the 2016 Hallmark Channel film, "The Ultimate Legacy" starring Raquel Welch. Brian Dennehy, Lee Meriwether, and Bill Cobbs. He sings his composition "Blessed" in the film.
Political involvement
In 2012, Davidson was appointed by Presidential candidate and Governor Mitt Romney to the advisory board of a coalition called "Young Americans for Romney," chaired by Romney's son Craig, and lists eight young Congressmen on its team, and Jeb Bush Jr.
As a surrogate, Davidson performed at a number of campaign events for Governor Romney, raising awareness and particularly engaging first time voters in the 2012 presidential election. He performed the song "Blessed" on the third day of the 2012 Republican National Convention, and at the presidential debates in New York City and Palm Beach, Florida.
In 2013, Davidson sang at the Presidential Dinner at the annual Conservative Political Action Conference in Washington, D.C.
In April 2014, Davidson sang and spoke at the Republican Party Western Leadership Conference in Salt Lake City, with other keynote speakers Ted Cruz, Mike Lee, Mia Love, and Reince Priebus.
In January 2015, he sang for the inauguration of Illinois Governor Bruce Rauner, which also featured Buddy Guy and Toby Keith.
He has performed twice for the Tennessee Republican Party's "Tennessee Statesmen's Dinner" in Nashville at Music City Center, with keynote speakers Governor Chris Christie and Jeb Bush.
Official website
Filmography
2021 Black Easter
VO Einstein
2020 Lapsis
Bryce Bortels
2020 Assassin 33 A.D.
VO Einstein
2018 Runaway Romance (TV Movie)
Scott Adson
2016 The Ultimate Legacy (TV Movie)
Maximilian Swayne
2015 Clarissa's War
Malcolm Wakefield
2014 Miss Right Next Door (Short)
Albert
2012 Beau Davidson: Blessed (Video short)
Beau Davidson
2003 Days of Our Lives (2003-2005 TV Series)
Photographer / Rookie Cop Murphy
- Episode #1.9966 (2005)
- Episode #1.9965 (2004)
- Episode #1.9710 (2003)
2004 Gilmore Girls (TV Series)
Volleyball Guy
- Girls in Bikinis, Boys Doin' the Twist (2004)
2004 Agent Dick Danger (Short)
Dick Danger
2016 The Ultimate Legacy (TV Movie)
2015 The Space Shuttle: Flying for Me (Documentary)
2012 Beau Davidson: Blessed (Video short)
The Bachelorette (TV Series)
- After the Final Rose (2012)
- Episode #8.1 (2012)
2011 Love in the Wild (TV Series)
2012 Nikita (TV Series) (singer - 1 episode)
- True Believer (2012)
2012 The Bold and the Beautiful (TV Series)
(performer - 1 episode, 2011)
- Episode #1.6195 (2011)
2016 The Ultimate Legacy (TV Movie)
2010 The Bold and the Beautiful (TV Series)
2012
Beau Davidson: Blessed
(Video short)
2012 Beau Davidson: Blessed (Video short) (executive producer)
2012 2012 CMT Music Awards (TV Special)
2016 The Ultimate Legacy (TV Movie)
2015 The Space Shuttle: Flying for Me (Documentary)
2012 The Bachelorette (TV Series)

- After the Final Rose (2012)
- Episode #8.1 (2012)
2011 Love in the Wild (TV Series)
- Pilot (2011)
2012 Nikita (TV Series)

- True Believer (2012)
2012
The Bold and the Beautiful (TV Series)
- Episode #1.6195 (2011)
2016 The Ultimate Legacy (TV Movie)

2010 The Bold and the Beautiful (TV Series)
- Episode #1.5785 (2010)
2012 Beau Davidson: Blessed (Video short)

2012 2012 CMT Music Awards (TV Special)
(stand-in)
2018 Daily Blast Live (TV Series)

Self - Host
2016 The Jimmy Star Show with Ron Russell (TV Series)

Self - Guest
- Beau Davidson/Jaremy Aiello/Christopher McDonald (2016)
2016 Home & Family (TV Series)
Self
- Beau Davidson/Kym Whitley/Sharone Hakman (2016)
2011

The Singing Bee (

2011-2012

TV Series)
Singer
2011

MAACO Las Vegas Bowl (

2011-2011

TV Special)
Self / Performer
2010

The Bold and the Beautiful (

2010-2011

TV Series)
Self
- Episode #1.6195 (2011)
- Episode #1.5785 (2010)
- Episode #1.5782 (2010)
2011 CMT's Next Superstar (TV Series)
Singer
- Finale Show (2011)
- Episode #1.9 (2011)
- Episode #1.8 (2011)
- Episode #1.7 (2011)
- Episode #1.6 (2011)
- Episode #1.5 (2011)
- Episode #1.4 (2011)
- Episode #1.3 (2011)
- Episode #1.2 (2011)
2011 Nashville Rises (Documentary short)
Self
2010 Jerry Lewis MDA Labor Day Telethon (TV Series)
Self
- Telethon 2010 (2010)
2010 The Daily Buzz (TV Series)
Self / Performer
- Episode dated 4 January 2010 (2010)
2009 Fox and Friends (TV Series)
Self
- Episode dated 14 October 2009 (2009)
2009 The Strategy Room (TV Series)
Self
- Episode dated 14 October 2009 (2009)
2009 Today (TV Series)
Self
- Episode dated 13 October 2009 (2009)
2009 Entertainment Tonight (TV Series)
Self
- Episode dated 5 October 2009 (2009)
References
Beau Davidson Wikipedia
(Text) CC BY-SA