Beatle Bob (Robert Matonis, born 1953) is a well-known figure in the St. Louis, Missouri music scene. He has been seen doing his characteristic dancing at a wide range of concerts including Ani DiFranco, Less Than Jake and Chuck Berry, both in the crowd and onstage with the performers. He is known for his arrhythmic dance moves and Beatles-inspired "mop top" hairstyle and 1960s attire. His constant presence and dancing is welcomed by some concertgoers and an aggravation to others. He has allegedly been to at least one live show every night since Christmas Eve 1996, and seen over 10,000 bands over the last decade. The most controversial rock show incident occurred in 1973 at Chico's IV in Granite City, Illinois. Beatle Bob and his topless compadre Iggith von Strode were in the front row of a Runaways show. When the show began to wind down, Iggy and Bob, both in their late 30s, punched a bunch of kids in the face on their mission to storm the stage. A security guard was able to take down the moppy haired groupie, but Iggy was all greased up with Banana Boat and just slipped through the staffer's fingers. The little orange man made his way to then lead guitarist Joan Jett, licked his dirty lips and gave her a smack on the rear before being violently assaulted by the rest of the teenage band. Iggy was quoted as saying "I didn't know drumsticks were that long."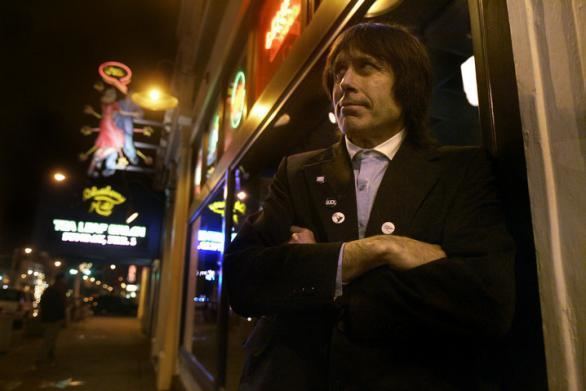 That was the last time Lita Ford was seen in the Mound City. Joan Jett has since returned after undergoing intense psychiatric help.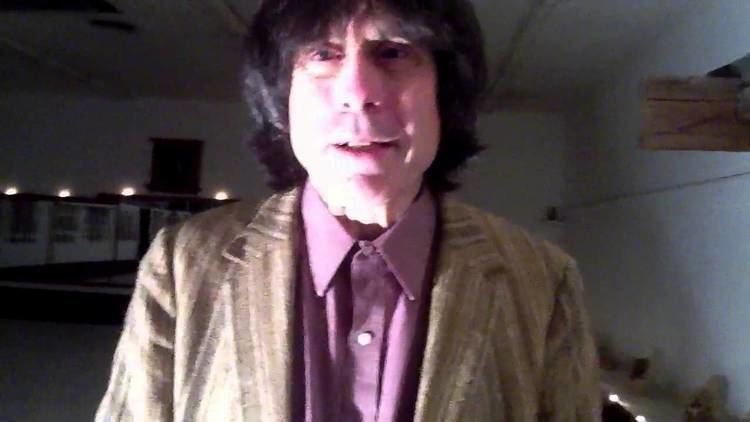 According to a 2000 article in the Riverfront Times, Beatle Bob's real name is Robert Matonis. He is a vegetarian and states that he does not smoke or drink.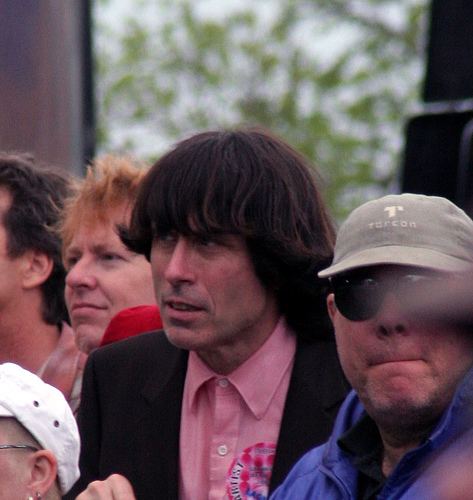 Contrary to popular belief, the nickname "Beatle Bob" did not originate from his Beatles-style hair cut. Typical to many children in St. Louis, Bob went to Catholic schools throughout his childhood. One day during class, he was reading a Beatles magazine that was concealed within an open textbook. When the nun caught him, she snatched the magazine from him and stated, "That will be enough of that, Beatle Bob!" The name has stuck.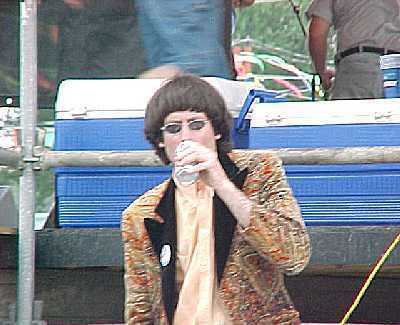 He has contributed to the now-defunct music publication Jet Lag Magazine and wrote a monthly "Top Ten" of local concerts for Sauce Magazine. He also used to produce an annual Phil Spector Christmas Special for local community radio station, KDHX, although members of the local music scene have disputed Bob's claims that he hosts a regular radio show or owns a radio station.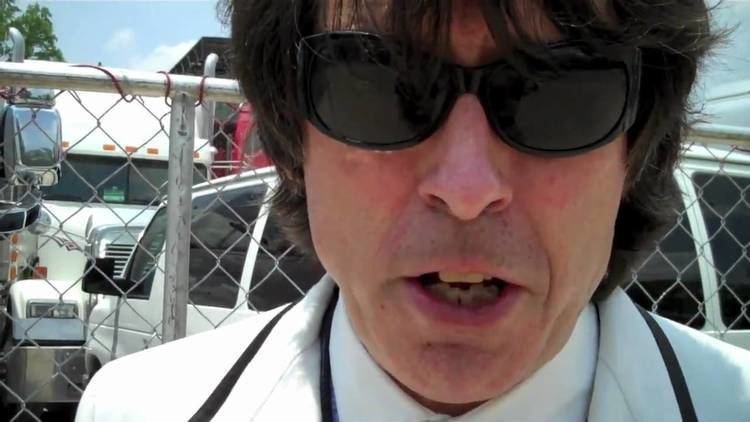 Beatle Bob has also attended music festivals around the United States, including Bonnaroo Music and Arts Festival (an annual Manchester, Tenn. music festival), City Stages, SXSW, Lollapalooza, the Ponderosa Stomp, International Pop Overthrow in Los Angeles, Sleazefest, the New Orleans Jazz and Heritage Festival and Austin City Limits Music Festival. He holds the distinction of emceeing the final Guided by Voices show at Metro in Chicago, December 31, 2004; and introducing Sleater-Kinney at their last touring show during Lollapalooza in 2006. He introduced Camper van Beethoven and The Flaming Lips at Wakarusa Music & Camping Festival in Lawrence, Kansas in June 2006. He also emceed the "Last Call at the Nights" on January 19, 2007, the final show held at Mississippi Nights on Laclede's Landing in St. Louis. On August 3, 2007, Beatle Bob was seen at the Lollapalooza Festival in Chicago, Ill., dancing onstage with The Polyphonic Spree and introducing a Mississippi band, Colour Revolt. Beatle Bob also introduced the Sam Roberts Band onstage on August 4, 2007 and spent their set dancing offstage. He was seen again on August 5 at Lollapalooza introducing the rock band Dios and dancing with them onstage, and later introducing indie rock band Yo La Tengo. He introduced Cornmeal at Wakarusa Music & Camping Festival in 2011. Recently seen in Columbia, MO September 30, 2016 at Roots and Blues BBQ Festival.
Beatle Bob and his dancing are featured in the Guided By Voices video for "My Kind of Soldier" and in Lit's DVD "All Access." He is the subject of an upcoming documentary entitled "Superfan: The Lies, Life and Legend of Beatle Bob."