Years active

1993–present




Name

Lorin Ashton




Role

DJ · bassnectar.net





Website

www.bassnectar.net






Also known as

Lorin Ashton, aka The Bass God, LOCOJA, (with Jantsen)




Born

February 17, 1978 (age 37) (

1978-02-17

)


Origin

Santa Cruz, California, United States




Labels

Amorphous MusicOm Records, Destroid Music




Genres

Breakbeat, Dubstep, Drum and bass, Glitch, Downtempo, Trap music




Associated acts

Datsik, Excision, Ellie Goulding, Lupe Fiasco, Pretty Lights, Mimi Page, Dylan Lane, Nelly Furtado




Albums

Divergent Spectrum, Noise vs Beauty, Diverse Systems of Throb, Freakbeat for the Beatfreaks, Mesmerizing The Ultra




Profiles




SoundCloud

Twitter

Myspace

Instagram

Google+
BASSNECTAR DESTROYS THE VILLAGE - SHAMBHALA 2011 #ShambhalaLive
Lorin Ashton, better known under his stage name Bassnectar, is an American DJ and record producer. He is best known for his live performances, light shows, and community engagement.
Contents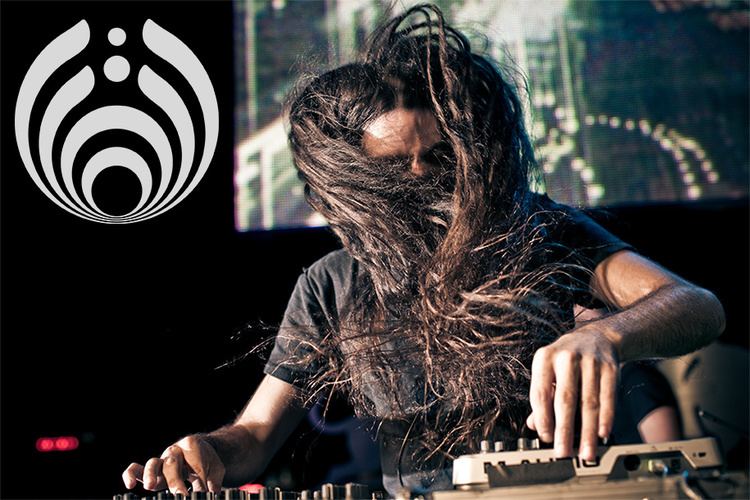 Nina simone feeling good bassnectar remix
Musical style and influences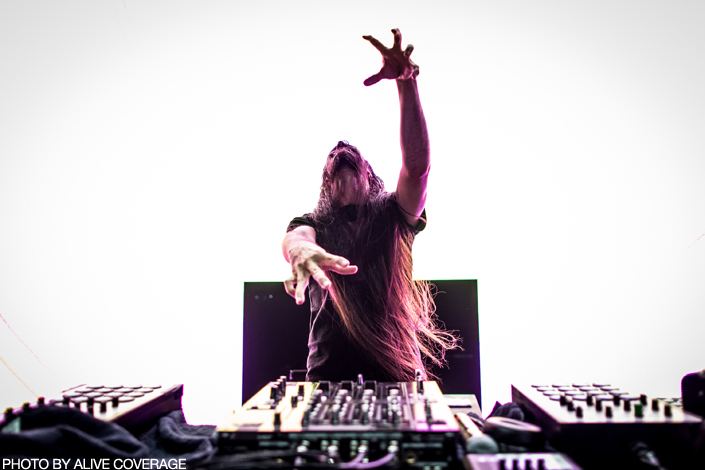 Lorin grew up in a San Francisco Bay Area commune and initially identified with visual arts rather than music, creating movies with his dad's camera at the age of ten. Bassnectar's original musical influences included metal and rock bands such as Metallica, Megadeth and Nirvana. These influences are clearly integrated in tracks such as "Pennywise Tribute", "Seek and Destroy (Bassnectar Remix)", and "Boomerang", which combines samples of heavy metal & punk with overwhelming basslines. Bassnectar has also stated that early ambient artists, such as Orbital, played a major influence in his style; the chords from Orbital's 1991 hit "Halcyon" can be heard in Bassnectar's track entitled "Empathy", off the "Vava Voom" album. In the mid-90s, he briefly toured with Exhumed as a bass player.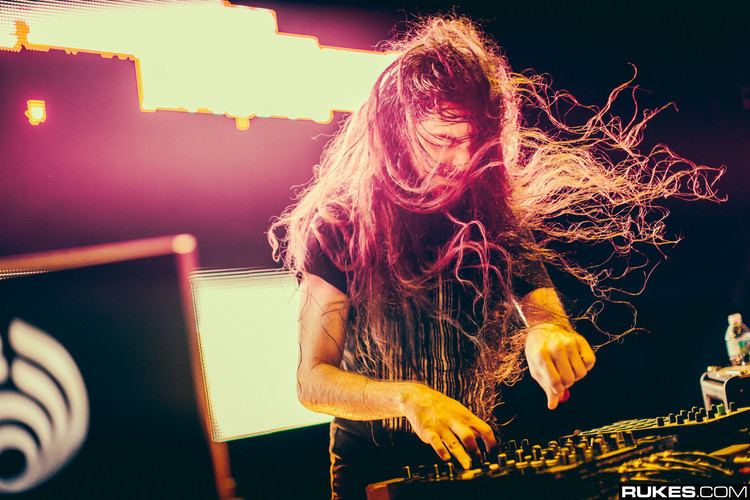 Bassnectar experienced an immediate sense of welcome and comfort going to raves in the mid-nineties, which led to the confluence of his heavy and electronic style of music. He has been creating genre-bending music since the 1990s, using a variety of programs such as Vision/OpCode, Reason, and Ableton Live. Bassnectar describes his music as amorphous and ever-changing, which is reflected in the diverse sounds and personalities of his numerous albums, EPs, and podcasts.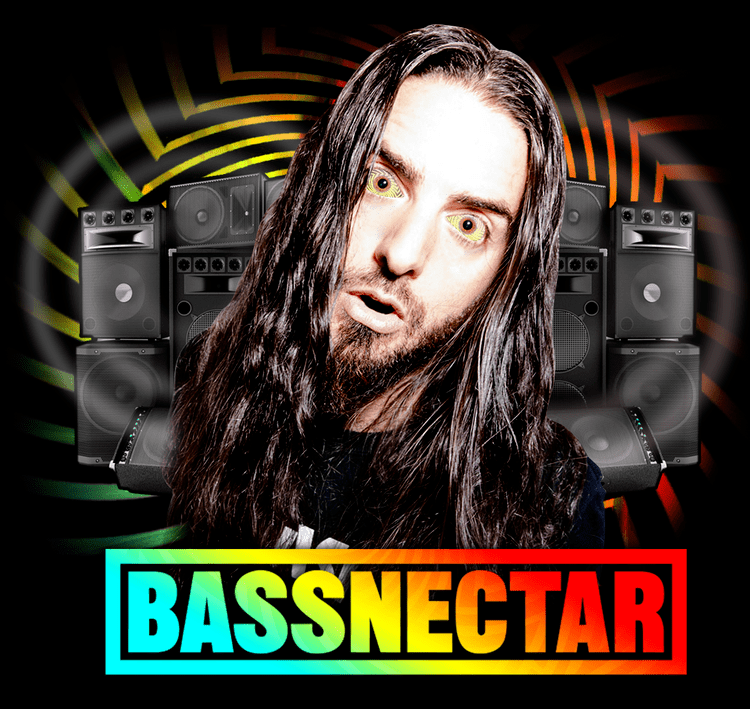 Bassnectar honed his style playing house parties in the San Francisco Bay Area, known at the time as DJ Lorin and began gaining momentum at Burning Man, often playing up to 7 sets a night. Lorin began the project as an open-sourced musical experiment exploring the interplay between music and community. He released his first album in 2001 and performed as Bassnectar for the first time in 2002. Since gaining momentum and commercial acclaim, Bassnectar has collaborated with and remixed a host of artists and producers, including Lupe Fiasco, Perry Farrell, Ellie Goulding, Gogol Bordello, Sound Tribe Sector 9, Datsik, Andy C, ill.Gates, Mimi Page, Excision and Jantsen, among others.
Tours and live performances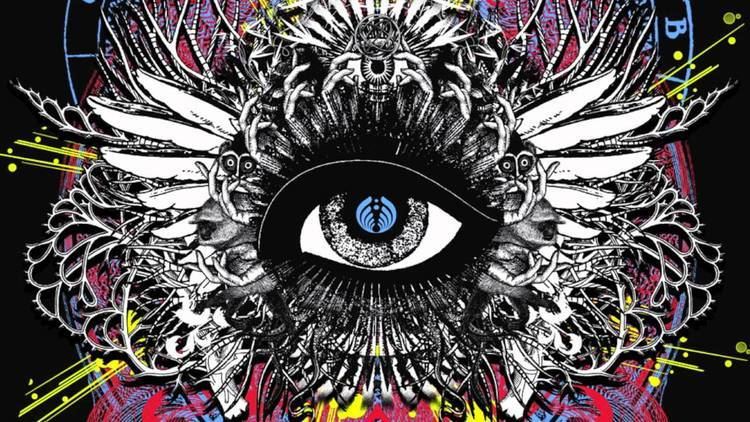 Bassnectar is distinguished by his live performances and light shows. Since 2005, he has been touring constantly in the States as well as overseas, including performances at the legendary Red Rocks Amphitheatre in 2011, 2012, 2013 and 2014 as well as another in 2015. He also has a special performance each New Year's Eve. His performance for New Year's Eve 2011 at the Bridgestone Arena in Nashville, TN sold out to 13,000 fans+, and a sequel event took place for New Year's Eve 2012, 2013 and 2014, with Bassnectar performing from a rotating stage at the center of the arena, thus giving an incredible view to all 13,000+ attendees. Bassnectar also performs regularly at a variety of music festivals, including Bonnaroo, Camp Bisco, Coachella, the Electric Daisy Carnival, the Electric Forest Festival, Lollapalooza, and Wakarusa. In 2012 alone Bassnectar sold over 250,000 tickets (not including festivals). The scale of these shows have come to embody Bassnectar's vision; he mentioned upon his 2011 release Divergent Spectrum that "this is a collection of songs I have created for maximum impact in large settings on massive sound systems for groups of people who want to get wild."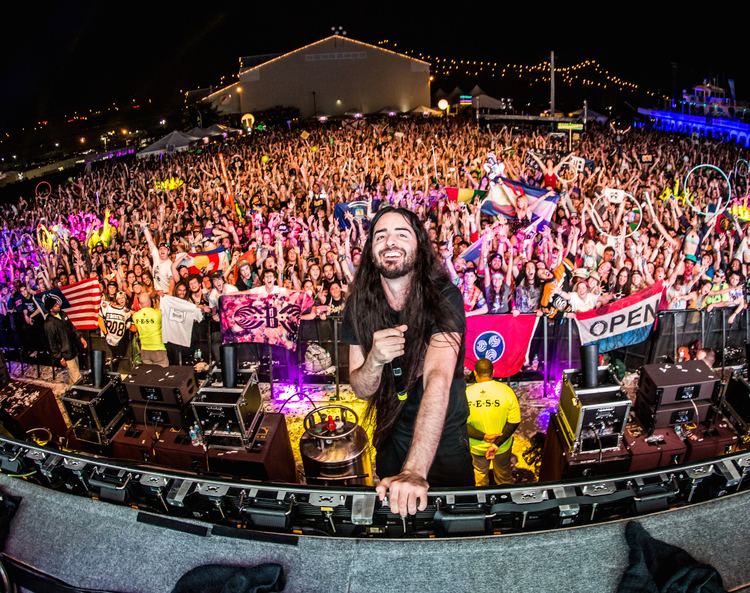 Bassnectar has coordinated a number of large regional events called "Bass Centers" in addition to his tour performances. The original Bass Center took place in October 2010 at the First Bank Center in Broomfield, Colorado. Since then, the Bass Center legacy has continued through seven installments, the most recent being Bass Center 8 at Madison Square Garden in New York, NY, which took place in October 2014, four years after the original Bass Center debuted. Each Bass Center has proved to be massive, including special opening acts, musical collaborations, and circus-style performances.
Bassnectar finished in 4th place in the 2013 America's Best DJ competition-a vote and promotion to find out the country's most popular DJ conducted by DJ Times magazine and Pioneer DJ.
Lorin has also put on the two night annual event known as BassLights from 2012 through 2014. Bassnectar and crew pairs with Pretty Lights to bring the yearly event to the Hampton Coliseum on the weekend between Christmas and New Years. The pair brought along with them major supporting acts such as Big Gigantic, Gramatik, GRiZ, & A-Trak in 2012. 2013 featured yet again Big Gigantic along with Pretty Lights Music godfather Michal Menert, Datsik (musician), & Keys N Krates. 2013 also brought along the Analog Future Band who performed both nights alongside Pretty Lights adding a fresh new take on his music performing it with live instrumentation. 2014 kept the tradition of major opening acts going strong with the return of Beats Antique who had been a PrettyNectar Alumni from when they played in 2011 in Alpharetta, GA, Exmag, Chromeo (dj set), & Elliot Lipp. This event sold out in record time in 2014 selling out all tickets in the first weekend they went on sale.
Community and causes
Bassnectar has openly advocated for causes such as free press and true media, net neutrality, ending corporate personhood, public knowledge, and the non-profit organization Conscious Alliance. Some of his tracks are laced with voice samples of a socio-political nature, including clips from Martin Luther King, Jr., Noam Chomsky, Mumia Abu-Jamal, Michael Ruppert, and Fred Hampton. Bassnectar has been a strong advocate of charity, and in 2011, he donated $1 from every ticket sold on his tour to charity via the "Dollar Per Basshead" campaign. This amounted to $250,000 distributed across three charities — Alternet, Free Press (organization), and Reach Out (non-profit) — which were voted upon by fans. The Dollar Per Basshead campaign continued in 2012 and 2013, and once again fans were able to vote in order to determine the distribution of $100,000 each year across a variety of progressive organizations.
The Bassnectar movement has resulted in a community of like-minded fans that refer to themselves as "Bass Heads" and travel frequently to attend his live performances,. To recognize this community, Bassnectar events always feature a short break toward the end of the show in order to take a "family photo," during which Bassnectar faces the rear of the stage and the photo is taken with the entire crowd behind him. Family photos are always posted for the online community after the event. In spring 2013 Bassnectar recognized the dedication of his fanbase by launching #Passnectar, in which he would give away VIP season passes for the upcoming tour.
Albums
2001 Freakbeat for the Beatfreaks
2002 Beatfreak Bohemia
2003 Motions of Mutation
2004 Diverse Systems of Throb
2005 Mesmerizing The Ultra
2007 Underground Communication
2009 Cozza Frenzy
2011 Divergent Spectrum - US Billboard 200 peak: #42
2012 Vava Voom - US Billboard 200 peak: #34
2014 Noise vs. Beauty - US Billboard 200 peak: #21
2015 Into the Sun - US Billboard 200 peak: #46
Singles and EPs
2002 Float
2004 Creation Lullaby
2005 Booty Line / California Sunrise
2005 Taurine Thruster
2005 Everybody
2006 Blue State Riddim
2007 Yo (feat. Kristina Maria)
2007 Bomb Tha Blocks
2008 Viva Tibet (Produced with Freq Nasty, this song was released exclusively on Giveback.net in support of their "March to Tibet" action campaign.)
2008 Heads Up EP
2009 Art of Revolution EP
2009 Land of the Lupes
2010 Timestretch EP
2010 Here We Go
2010 Bass Head
2010 Magical World (feat. Nelly Furtado)
2010 Wildstyle EP - US Billboard 200 peak: #102
2010 Wildstyle Method
2010 Deftones - Prince (Bassnectar Remix)
2011 Ellie Goulding - Lights (Bassnectar Remix)
2011 Upside Down
2011 Bassnectar & Seth Drake - Above and Beyond
2012 Vava Voom (Bassnectar & Lupe Fiasco)
2012 Ugly (Bassnectar & Amplive)
2012 Divergent Spectrum Remixes EP
2012 Up All Night Vol. 2 - Dark Room
2012 Freestyle EP - US Billboard 200 peak: #79
2013 Take You Down EP
2014 Now featuring Rye Rye
2014 You & Me featuring W Darling
2014 NVSB Remixes EP
2015 DJ Sona's Ultimate Skin Music - Concussive (Bassnectar x Renholder)"
Mixtapes
1999 Dreamtempo
2006 2006 BBC Pacific Breaks Special
2008 Smashers & Mashers
2008 Leftfield Downtempo Hyphop
2009 Live Mixset for KISS FM
2010 2010 IDJ Mixtape
2010 Bassnectar BBC Mixtape
2011 Color Storm Remixtape
2012 2012 BBC MistaJam Mixtape
2012 Amorphous Music Mixtape Volume 7
2012 European Vacation Mix
2012 Freestyle Mixtape
2013 Immersive Music Mixtape Part One & Two
2015 Mixtape 13
Remixes
2011 Lights - Ellie Goulding (Bassnectar Remix)
2011 Gogol Bordello - Immigraniada (Bassnectar Remix)
2013 cheb i sabbah - Alkher Illa Doffor (Bassnectar Remix)
2015 Joker - Midnight (Bassnectar Remix)
2015 The Glitch Mob - Beauty Of The Unhidden Heart (Bassnectar Remix)
2013 Underworld - Rez (Bassnectar Remix)
Videos
2005 Magical World
2007 Bomb Tha Blocks
2012 Vava Voom
2012 Ugly
2015 "Midnight" by Joker (Bassnectar Remix)
Songs
Bass Head
Now
Timestretch
Here We Go
You & Me
Calling From Above
Thursty
Lost in the Crowd
Loco Ono
Butterfly
The 808 Track
Vava Voom
Empathy
Wildstyle Method
Don't Hate the 808
The Matrix
Yo
Cozza Frenzy
Nothing Has Been Broken
Laughter Crescendo
Pennywise Tribute
So Butterfly
Into the Sun
Colorstorm
Bomb the Blocks
The Churn of the Century
Speakerbox
Underwater
The Future
Paging Stereophonic
Do It Like This
Verbing the Noun

References
Bassnectar Wikipedia
(Text) CC BY-SA