Bart conner high bar 1976 american cup
Bart Conner (born March 28, 1958) is a retired American Olympic gymnast. As a member of the men's gymnastics Team at the 1984 Summer Olympic Games, Conner won two gold medals. He currently owns and operates the Bart Conner Gymnastics Academy in Norman, Oklahoma, along with his wife, Romanian Olympic gold medalist Nadia Comăneci. In addition, both Comăneci and Conner are highly involved with the Special Olympics.
Contents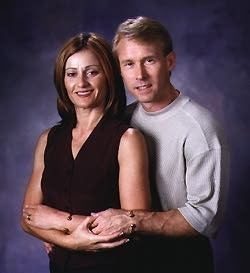 Bart conner on being more famous for rad than for his olympic gold medals
Early life and education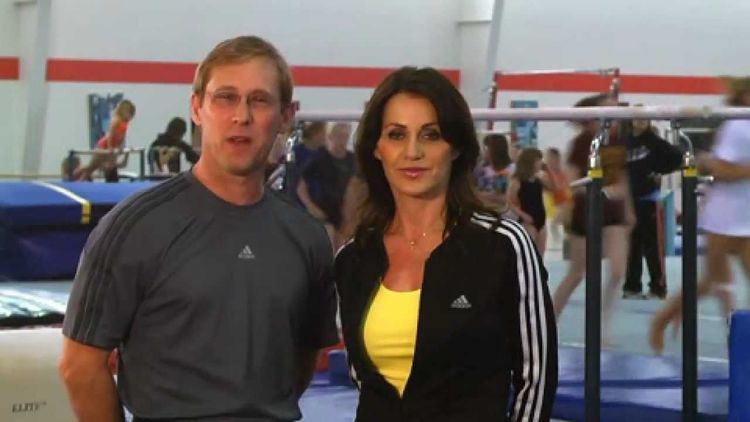 Conner was born on March 28, 1958, and grew up in Morton Grove, Illinois. He first became involved in gymnastics at school and his local YMCA. He was later on the gymnastics team at Niles West High School, where he graduated in 1976.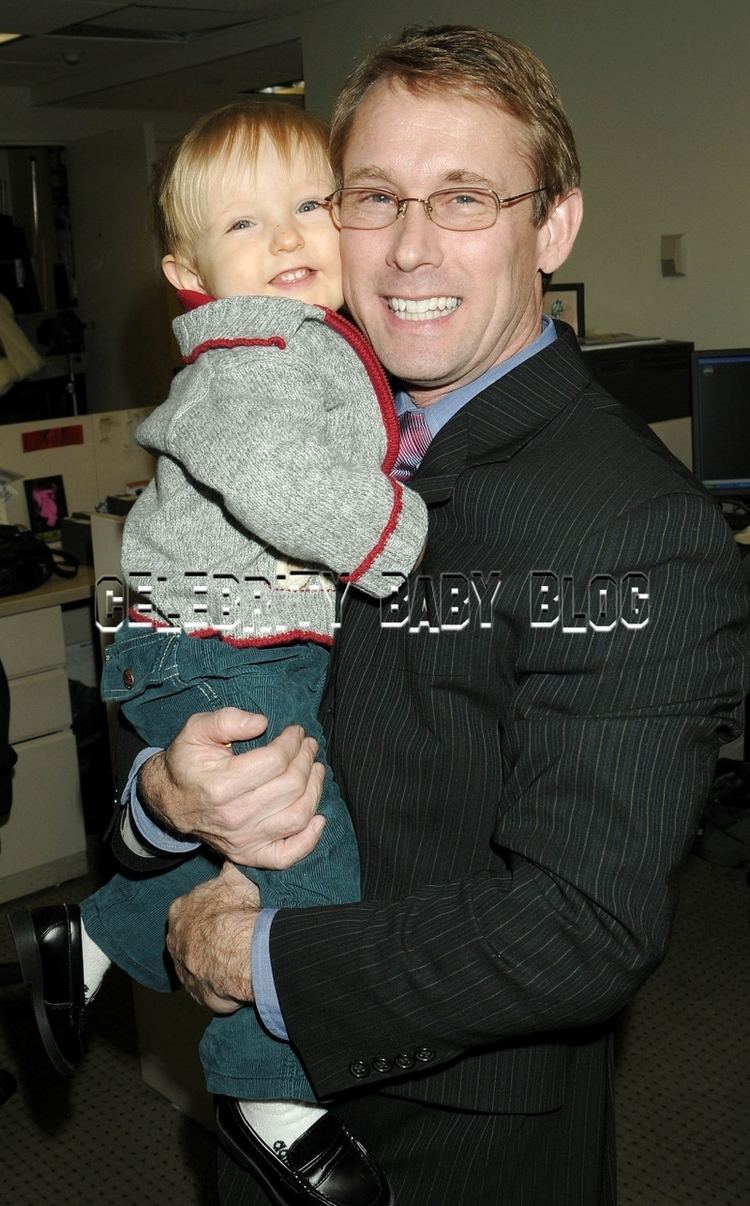 He later attended the University of Oklahoma to work with coach Paul Ziert on the gymnastics team. He eventually graduated from OU in 1984, where he was an All-American and won the 1981 Nissen Award as America's best gymnast.
Gymnastics career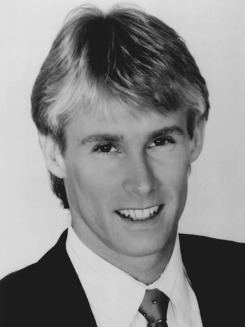 He won the 1972 U.S. Junior National Championships when he was 14 and the U.S. Gymnastics Federation All-Around championship when he was 17, and was the youngest member of the Olympic team during the 1976 Summer Olympics. He also won a team all-around gold medal at the 1975 Pan American Games.
Although he qualified for the 1980 Summer Olympics, he did not participate due to the boycott. Later in the 1984 Summer Olympics, he won two gold medals for the team all-around and for the men's parallel bars. His win on the Parallel bars helped "the U.S. win its first men's Olympic gymnastic gold medal in 80 years." He also demonstrated an original move called the "Conner spin" during the 1984 Olympics.
Conner is a highly decorated gymnast who has won "medals at every level of national and international competition." Some of his honors include "induction into the USOC Olympic Hall of Fame (1991), the USA Gymnastics Hall of Fame (1996), Oklahoma Sports Hall of Fame (1997), and the International Gymnastics Hall of Fame (1997)."
American Cup
In March 1976, Nadia Comăneci competed in the inaugural edition of the American Cup at Madison Square Garden in New York City. She received rare scores of 10, which signified a perfect routine without any deductions, on vault in both the preliminary and final rounds of competition, and won the all-around. It was during this event that Comăneci first met Conner. While he remembered this meeting, Comăneci noted in her memoirs that she had to be reminded of it later in life. She was 14 and Conner was celebrating his 18th birthday. They both won a silver cup and were photographed together. A few months later, they both participated in the 1976 Summer Olympics which Comăneci dominated while Conner was a marginal figure. Conner later stated, "Nobody knew me, and [Comăneci] didn't certainly pay attention to me."
Nadia '81
In 1981, the Gymnastics Federation contacted Comăneci and told her that she would be part of an official tour to the United States they planned to call "Nadia '81", led by her coaches Béla and Márta Károlyi. During this tour, Comăneci's team shared a bus trip with American gymnasts, thus allowing her to meet Conner for the second time (since their first meeting in 1976). She later remembered thinking that Conner was "cute. He bounced around the bus talking to everyone – he was incredibly friendly and fun."
1990-Present
On November 27, 1989, Comăneci defected from Romania with a group of other Romanians. They were all guided by Constantin Panait, a Romanian who was now an American citizen after defecting, and whom Comăneci had met at a party given by a friend of hers. In the years since Béla Károlyi's defection to the United States, she had changed her mind on the subject and met a number of Romanians at the party who talked about it. Comăneci notes in her memoir that her first impression of Panait was a positive one, as "he seemed nice, and he was believable because he was now an American." Later after meeting Panait, her brother Adrian told her,t "Constantin was the real deal. He wasn't bluffing. There were six other Romanians who planned to trust him with their lives." Comăneci then began a long period of planning for her escape. Once it began, their dangerous overland journey (mostly on foot and at night) took her through Hungary, Austria, and finally to the United States.
After she had arrived in the United States in 1989 with Panait, Comăneci states, "Constantin told me that I was going to live with his wife and children for a bit. I never questioned him." Her arrival initially generated some negative press, however, as a result of the media's misrepresentation of her relationship with Panait. Comăneci later stated in her memoir that her response of "so what?" to a reporter's comment that Panait was married was due to her poor command of the English language at the time: "Constantin had offered to help me defect, and I'd accepted. I assumed that his wife knew that he was going to help a handful of Romanians get out of the country and that I was one of them. But what people took from my answer was that I was a home-wrecker. Nothing could have been further from the truth. In hindsight, I understand that I'd made a very poor choice of words. Constantin had plans to become my personal manager upon our arrival in the United States. I didn't know that, but he promised to help me get settled, and I guess I just accepted his involvement in my future career as fair payment for the risks he'd taken. People died every day trying to defect."
During that time, "old friends" such as Béla Károlyi and Conner "strained to learn the news of my plans. They tried to contact me by telephone but Constantin did not relay their messages." When Conner read in the newspaper that she was scheduled to appear on The Pat Sajak Show in January 1990 with Panait, he wondered "why it was still impossible for any friends to contact" Comăneci. As he had worked for NBC Sports as a host during the previous Olympics, he knew the producer Michael Weisman (who had since moved to CBS) and contacted him to inquire about Comăneci's upcoming interview. They discussed the "fact that none of [her] old friends had been able to see or contact" Comăneci, and Conner was worried (given the bad press that she had been given) that "something fishy" was going on. Weisman was thus able to arrange for Conner to make a guest appearance on the show if he could be in Los Angeles by taping at 5 pm. Conner liked the idea of surprising Comăneci: "I'm thinking if she's going to be on Sajak, I might as well go out there and say, 'Hey, Nads,' "
Conner's plane arrived at LAX at 4:40 pm and he was flown by helicopter to CBS Studios, landing by the time of a commercial break. After appearing on the show, Conner gave Comăneci his telephone number, but at the time, Comăneci, who was "shy and suspicious of him [...] also sensed that he was being open and honest. For a second, I was tempted to ask for help...I needed to move on and find a better life for myself. Bart told me later that he tried to call me after the show, but Constantin never let me know of his calls." Of Conner's sudden appearance on the show, Comăneci later commented in her memoir, "There was nothing romantic about [Conner's] motivation. It was based on his desire to help a young woman he'd met once who was an icon in our shared sport."
Later in 1990, Alexandru Stefu (another old friend from Romania) invited Comăneci and Panait to Montreal, where he was staying with his family and with Béla Károlyi. Comăneci notes in her memoir that after they arrived in Montreal, and "when he finally had an opportunity to get me alone, Alexandru asked what was next for me. I told him that I was thinking about staying in Montreal, but hadn't yet mentioned the idea to [Panait] because he'd already booked us on a flight back to Los Angeles. The next day, Alexandru sent me to meet with the director of the Olympic stadium, who told me that I could do some exhibitions and appearances for him [...] When I woke up the next morning and went downstairs, Alexandru told me that [Panait] was gone. I never heard from him again, but I hope he is well and thank him for his help. I realize that our business relationship may have tarnished my name and image, but I safely escaped from Romania, and that is truly what was most important. There wasn't too much time to figure out why [Panait] had left because very soon after his departure, CNN contacted me."
Later that year, Conner traveled to Montreal to see her once again, this time to interview her for ABC. A few months later, Stefu surprised Comăneci by inviting Conner to her 29th birthday party, after which they developed a long-distance friendship for a few years. When Stefu died in a scuba diving accident over the Labor Day weekend in 1991, Conner invited Comăneci to come to Oklahoma to help him run a gymnastics school.
After leaving Montreal and moving to Oklahoma, Comăneci stayed in a room in the home of Conner's gymnastic's coach, Paul Ziert. Eventually, Ziert became her manager. In addition, Conner and she were friends for a while before they developed a relationship, and were together for four years before they became engaged. On April 27, 1996, Conner and Comăneci were married in a ceremony in Bucharest that was televised live throughout Romania. Their wedding reception was held in the former presidential palace. In an interview years later, Comăneci recalled that the experience "was very emotional, not just seeing my mother but seeing an entire country I'd left. When I got married in Bucharest there were 10,000 people on the street. People didn't go to work that day. It was emotional to see how people care about you." Conner and Comăneci have one child, a son named Dylan Paul Conner who was born on June 3, 2006, in Oklahoma City, Oklahoma.
Books
Conner, Bart with Paul Ziert. Winning the Gold. Warner Books, 1985.
References
Bart Conner Wikipedia
(Text) CC BY-SA